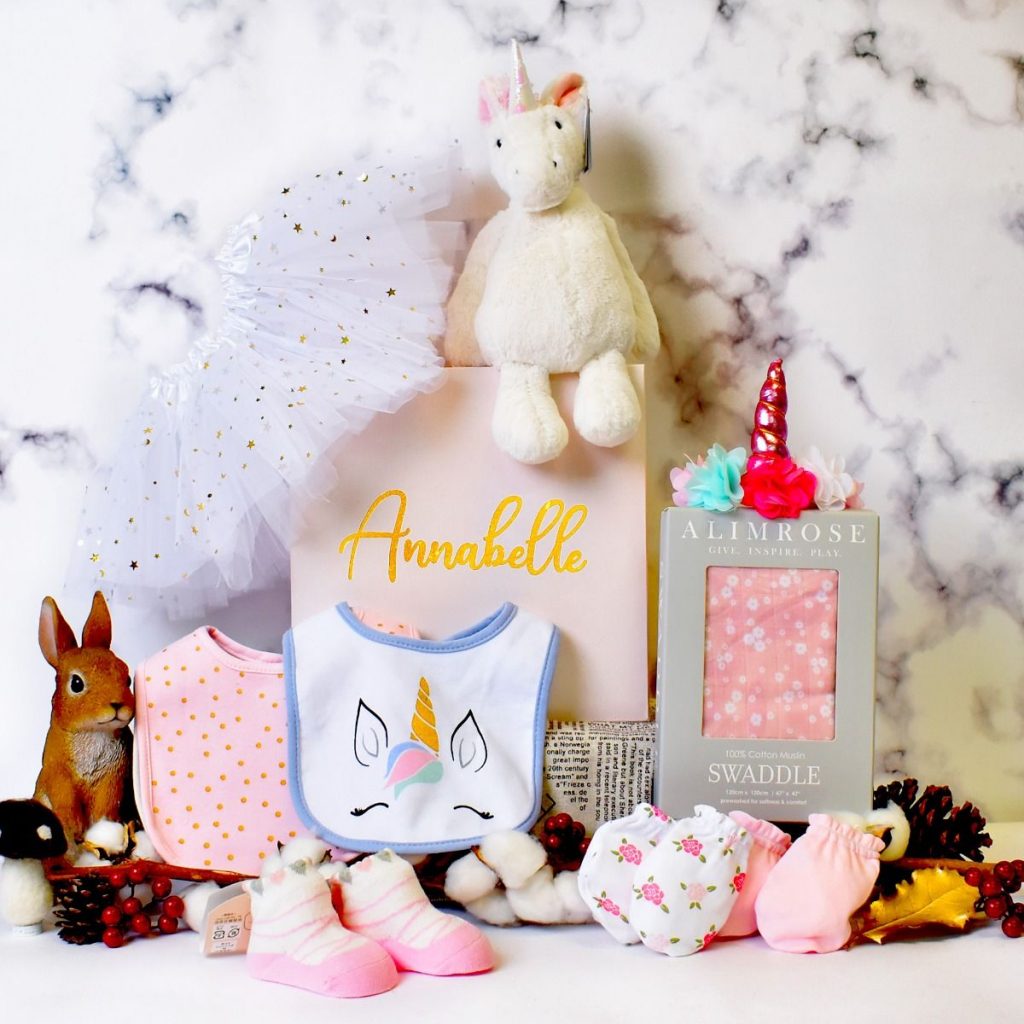 The Buzz
Got a friend with a baby on the way? In these germaphobic times, new mums might not appreciate visitors. But you can still send them a gorgeous baby gift hamper from Gift Hampers HK to welcome the new arrival into the world!
The Product
We picked the whimsical Personalised Unicorn Gift Set, which comes with everything you need for a new baby girl: practical muslins, scratch mitts, socks and bibs, plus a unicorn tutu and headband, and an adorable unicorn plushie. It all comes prettily packaged in a pink box, on which the baby's name can be inscribed in a beautiful gold foil script.
The Verdict
Mum was absolutely blown away by the thoughtful baby gift, and promptly snapped a photo of the little one wearing the tutu and headband. The oldest daughter managed to commandeer the cuddly toy – we only wish we'd added a second toy for big sis! The mitts and muslins are all soft and well-made. All mums will surely enjoy it as much as their babies!
Cost: $869 from gifthampers.com.hk
In collaboration with Gift Something