Next time the 4pm slump hits and you find yourself reaching for the snack drawer, make sure it's stocked up with healthy, nutrient-dense treats from these local small-batch snackpreneurs.  By Shan Shan Feng.
Sow Vegan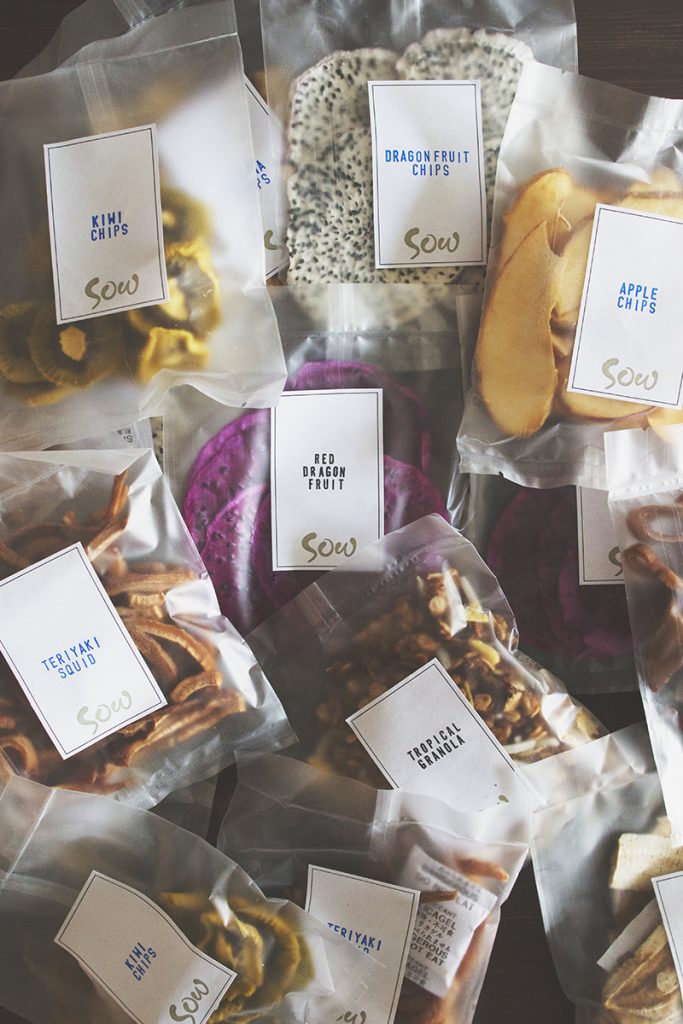 What is it? Sow Vegan creates packaged vegan snacks such as kale chips, fruit crisps and granola, with plenty of raw and gluten-free options too. All snacks are made from natural ingredients and are free from additives and preservatives.  
Who's behind it? Friends for more than 10 years, Marium Butt and Pamela Joey Poon decided to start a business together. After brainstorming different ideas, including a cafe, they decided to focus on portable, convenient vegan snacks.
Where can I buy it? Currently sold online www.sowvegan.com and at various markets around town. Check their Facebook and Instagram for details.
Must try: Vegan teriyaki "squid" – young coconut meat with homemade teriyaki marinade ($40).
Wild Mylk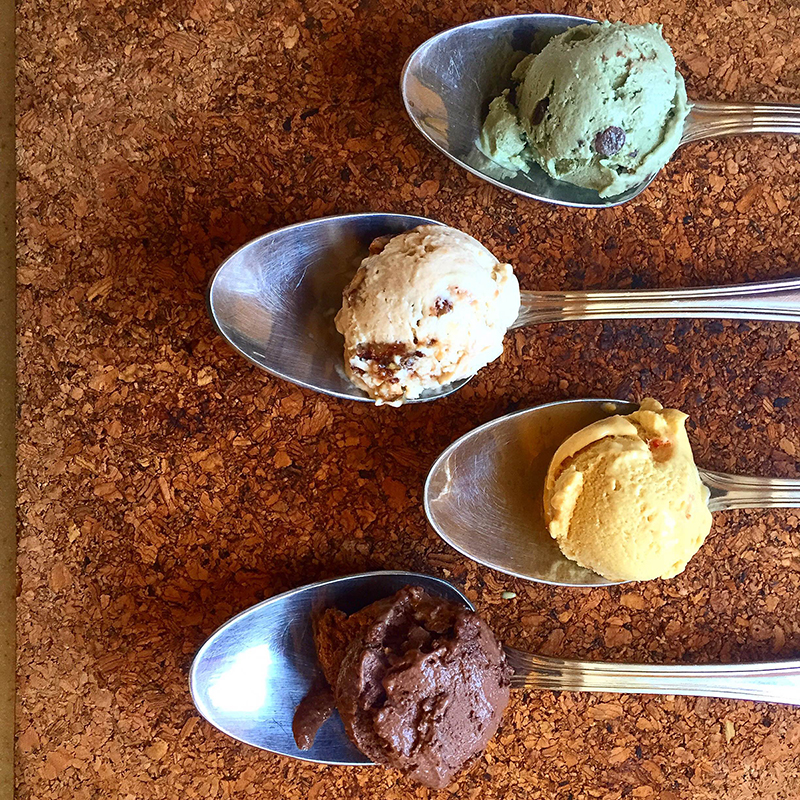 What is it? Dairy- and gluten-free ice cream made from a blend of organic cashew milk and pure coconut milk. Wild Mylk products contain no preservatives or unnecessary additives. Think ice cream flavours like strawberry balsamic or cinnamon toast, with new flavours each month.
Who's behind it? Determined to make healthier lifestyle changes, Laura J. Perez began making homemade ice cream for herself and her family. One thing led to another and she found herself testing ways to make traditional and unique ice cream flavours using dairy, wholesome, clean ingredients.
Where can I buy it: Wild Mylk is currently focusing on the market circuit and is planning to launch online orders on www.wildmylk.com this summer.
Must try: Maca Karmel Sutra – decadent salted caramel ice cream with a pinch of maca for an aphrodisiac twist. $35 for a cup and half a pint for $65.
Mad Bars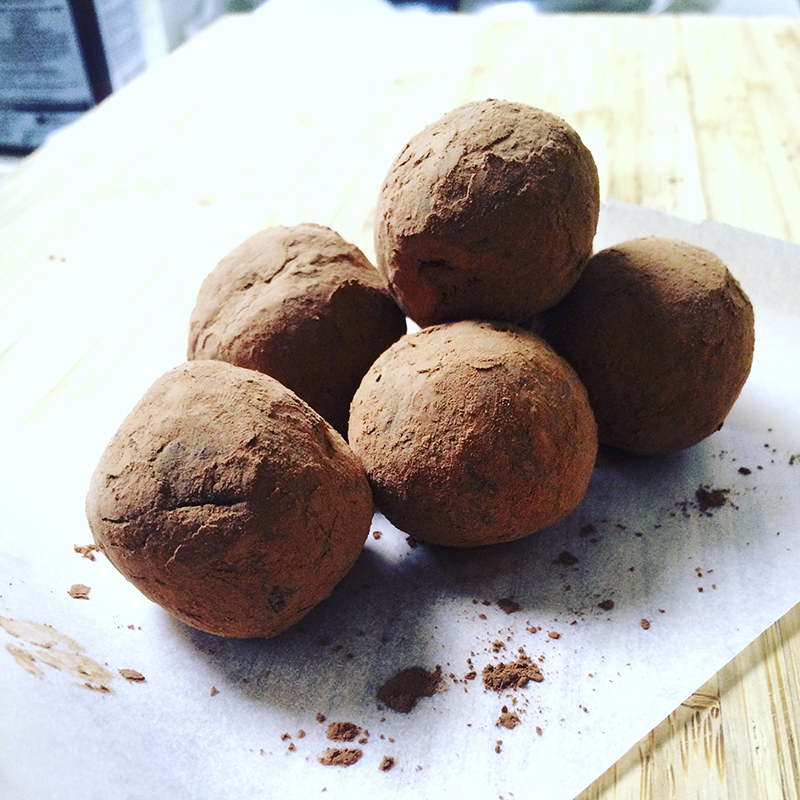 What is it? Made from only the finest Iranian fresh dates and loaded with super foods, Mad Bars are a great way to cut your sugar cravings and fill you up when you're on the go. Not to mention they're vegan and dairy-free.
Who's behind it? Fitness entrepreneur Madi Chu created Mad Bars to educate the public on how to refuel their bodies with a nutritious bar. Working closely with a nutritionist, the bars are perfectly balanced to deliver great taste and nutrients that most people lack, such as vitamin B12.
Where can I buy it? Orders can be made directly through [email protected]. A minimum of $250 to qualify for free delivery.
Must try: Raw cacao and cranberry balls.
Bad Food Gone Good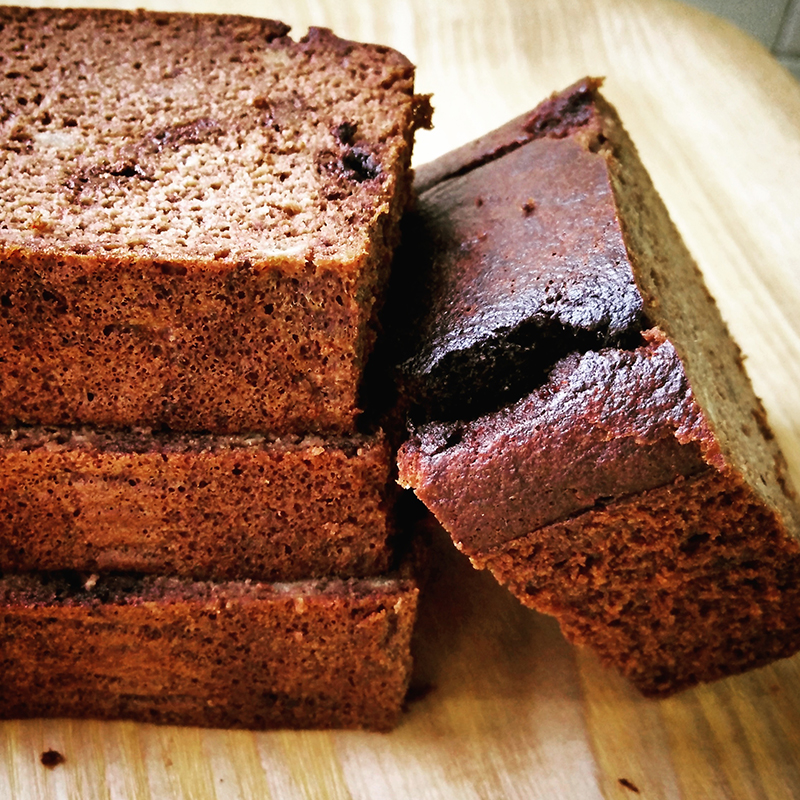 What is it? These guiltless paleo goodies combine the best of both worlds: convenient snacks that are highly nutritious and totally delicious. #BFGG goodies are made from premium ingredients are all free from gluten, dairy, refined sugar and preservatives.
Who's behind it? Created by sister and brother team CeCe and Minh Hoang, they were inspired to bridge the gap between convenient but unhealthy snacks and healthy but tasteless bites. Their aim is to show that snacks can be healthy and delicious too.
Where can I buy it? Order via their Facebook page or from select retailers. Find a list on www.badfoodgonegood.com.
Must try: Their signature banana cakes that are available  in five flavours: original, choco chip, silky choco, nutty, and cinnamon ($230-$250 per loaf).
Sour Times Dairy Company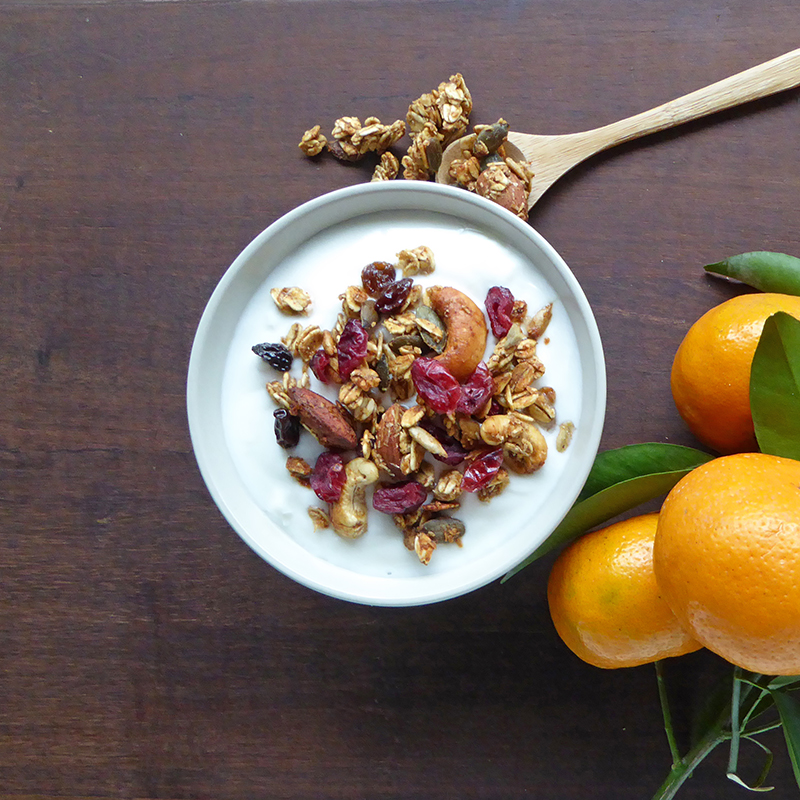 What is it? Handcrafted in Hong Kong with fun and unusual yoghurt flavours, (think cocktail bun and red ginger) Sour Times Dairy Company is the perfect way to start your morning. The yoghurt is also free from stabilizers, thickeners and preservatives, making it creamy and nutritious – a rarity in this dairy-deprived town!
Who's behind it? Winy and Eileen, two Hongkongers who met in the design world and craved the fresh yoghurt they grew up with aboard. The duo founded Sour Times to create locally handcrafted innovative food using only fresh ingredients.
Where can I buy it? Available on their website www.sourtimes.hk and Tong Chong Street Market in Quarry Bay on alternting weeks. Two large 500-gram pots are a very competitive $116.
Must try: Red ginger flavoured yoghurt, inspired by the Hong Kong classic tofu fa dessert.
Mail-Order Nibbles
Want to make healthy choices but you're lazy and disorganized? Join the club. Luckily, there are plenty of snack subscription companies that deliver to your home or office.
MunchBox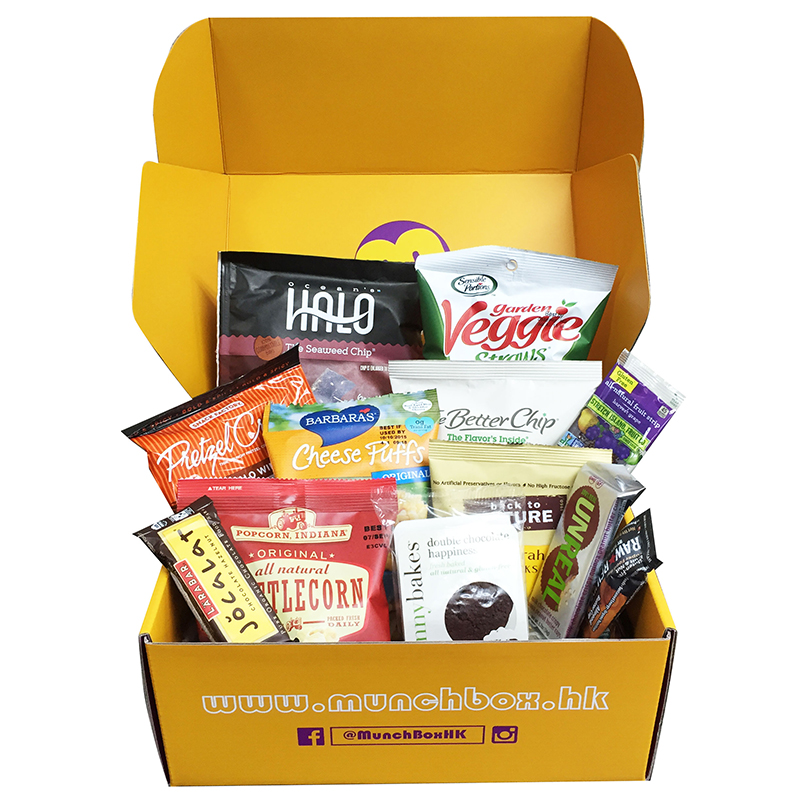 Sourcing natural and organic snacks all over the world, Munchbox is carefully curated with 12 portion-controlled snacks that are either non-GMO or free from artificial flavours, gluten and trans fats. Offers a mix of both sweet and savoury snacks that change each month.
Two options available: Personal Munchies ($210 per month) or Sharing Munchies (four boxes for the price of three, $630). Order online at www.munchbox.hk.
Greenberry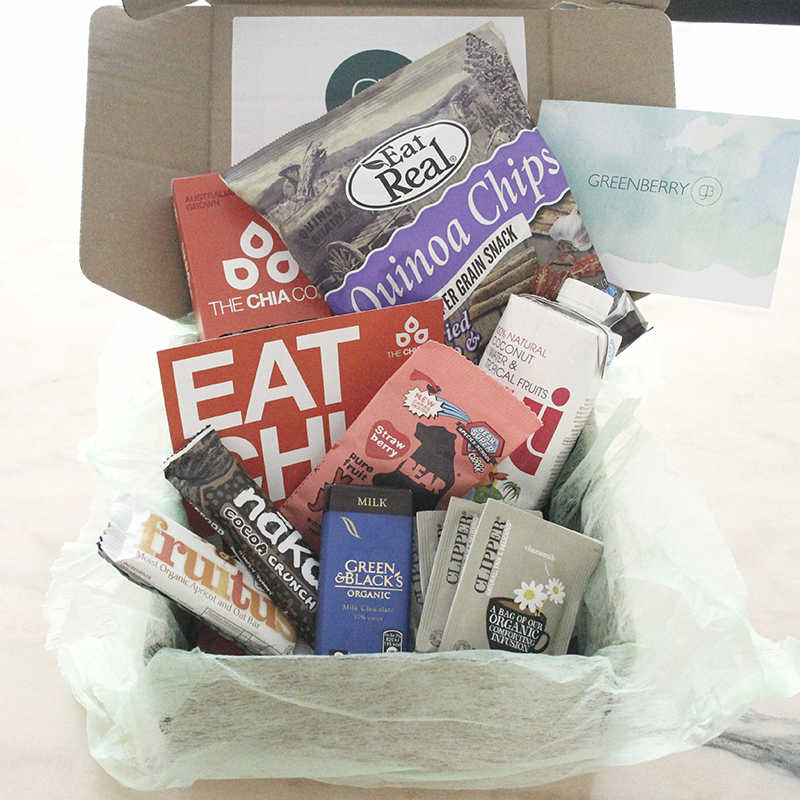 Greenberry delivers nutritious snacks that not only satisfy your mid-afternoon cravings but also help regulate your metabolism and blood sugar levels. Each box comes with six to eight products that meet the company's nutrition standards, which includes guidelines such as no high fructose corn syrup and no refined sugar. Choose between the Wellness box, which encourages daily energy, vitality and healthy digestion; or the Darlings box, designed especially for children.
$238 per month. Order online at www.greenberry.com.hk.
Chewswize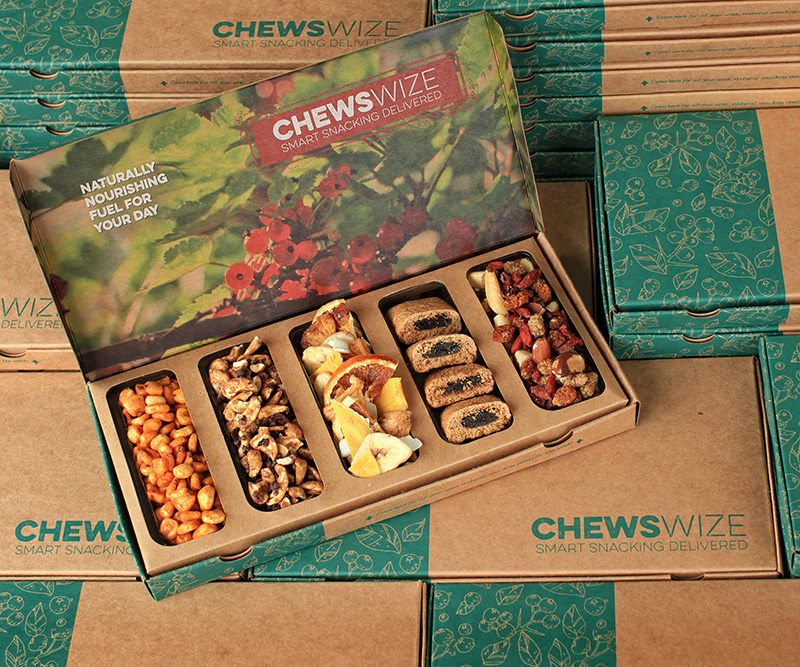 If you're a frequent snacker, try the weekly snack box from Chewswize. This company delivers five portion-controlled snacks (each pack containing no more than 250 calories) weekly. Afterwards, rate your snacks so you can receive more of the snacks that suit your taste and diet preferences. There are currently more than 38 snacks for you to choose from (more flavours are added all the time) and three box types: Original, Skinny (less than 150 calories per pack) and Kidz, which are all nut-free. It also fits in your mailbox, which means no signing necessary.
$88 per box. Order online www.chewswize.com.
Health Addiction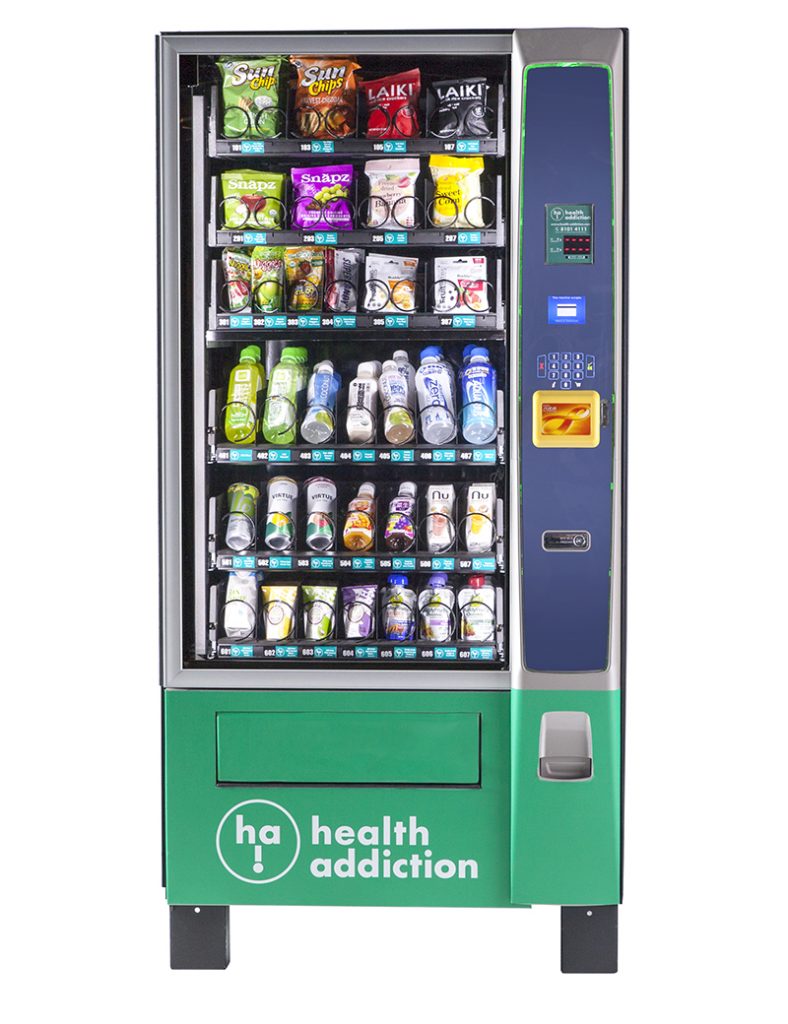 Vending machines are typically filled with junk foods and sodas, but Health Addiction, Hong Kong's first and only healthy vending machine operator is making delicious, healthy snacks more convenient. Fill your machine with healthy drinks such as Virtue iced tea, sweetened only with stevia and fruit extracts. For snacks, think low sugar chocolate, protein bars and rice crackers, to name just a few options.
Get a Health Addiction vending machine for your office by emailing  [email protected], or check them out online at www.health-addiction.com.
We Also Love
Earth Balls
Superfood-packed energy balls that are paleo-friendly and free from dairy and refined sugar. weareearthballs.com.
BiteUnite
Ordering portal that connects customers with artisanal chefs. www.biteunite.com.
She Squats Bars
Freshly made high protein bars. Order through their Facebook page.
Ice N Lean
High protein ice cream and paleo pieces.  icenlean.com.