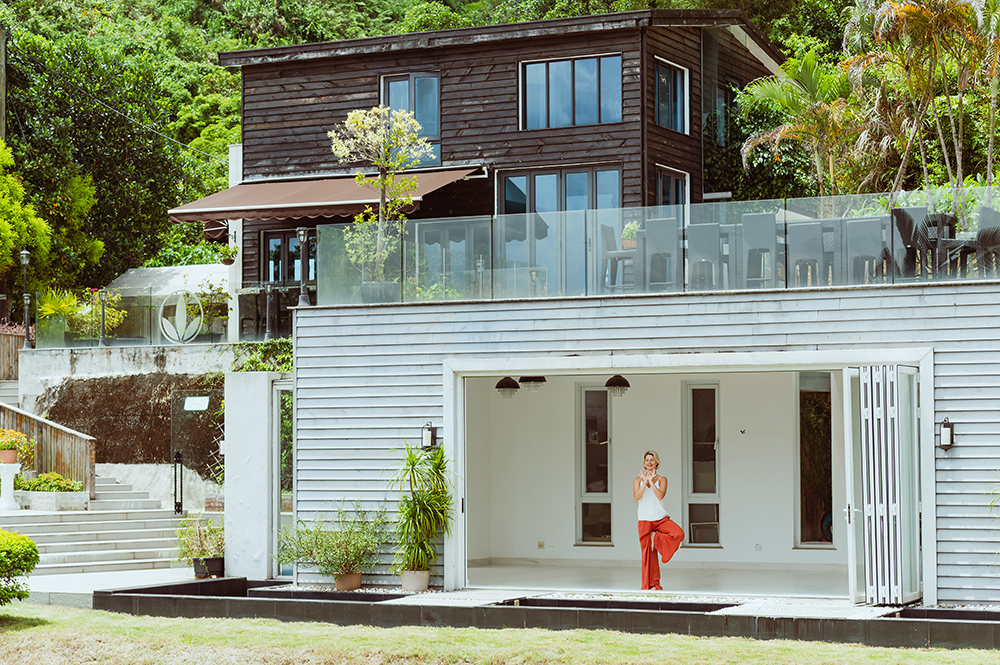 Founded this summer by wife-and-husband duo Vlada de Sousa and Pedro Rui Sousa, Bliss Body Retreats is a four-day, three-night Hong Kong yoga retreat that takes place on a private eco-farm in the mountains of Lam Tsuen, in the northeastern New Territories. Previously a jackfruit plantation, the property is now home to two charming houses, an open-air yoga studio, various outdoor dining areas, plus organic farms and dense forests in every direction.
At their inaugural retreat in July, I felt like
I was really on vacation – lightyears away from deadlines, coronavirus woes and polarizing politics. Here's the lowdown on the experience!
The Meditation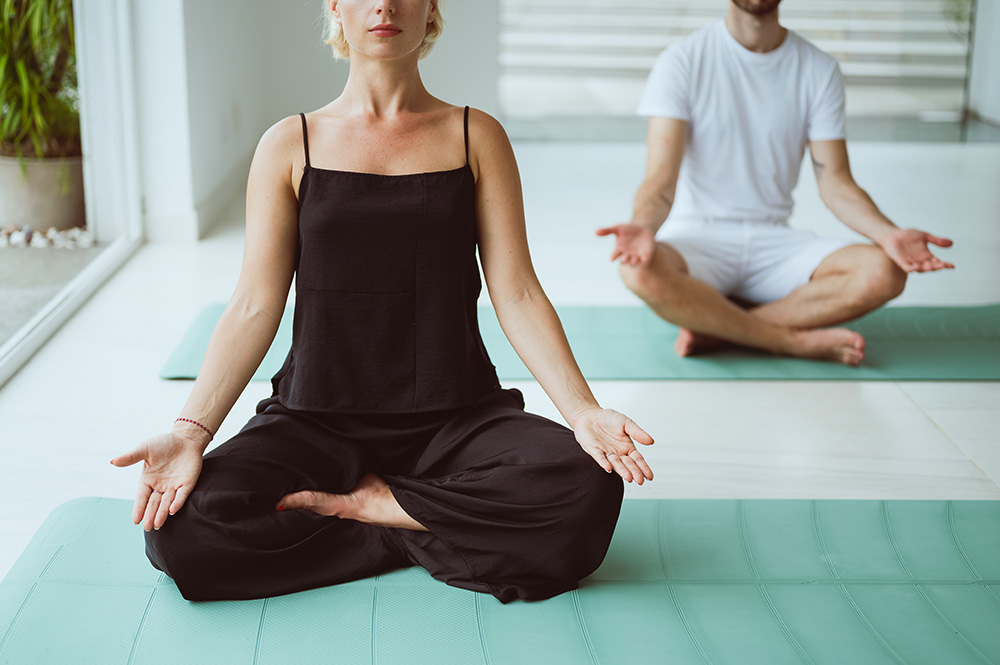 Every day, we sat down for two breath work and meditation sessions – one in the morning, the second
in the afternoon – where Vlada would guide us on the theme du jour, be that "grounding," "connecting," or "expanding." One meditation even brought me to tears; there was something about the combination of Vlada's voice, the guided visual journey and the power of the music.
The Yoga
Just before sunset each day, we had a restorative yoga session in the open-air studio. On the last morning, we woke up early for an extra yoga class before the summer heat hit full blast. We had lots of downtime to relax, but I would have loved to do even more yoga, or perhaps a hike or two in the mountains, as I craved a bit more exercise.
The Food
We were on a strict vegan diet, which took the form of enormous bowls of fresh berries, jackfruit pancakes, apple-cinnamon muffins, chia seed parfaits, seaweed and sesame tofu, mushroom soup, squash salad… every meal burst with colours and flavours. Given the retreat's luxury price point, however, I would have loved to have seen an a la carte experience, or the chance to take a vegan cooking class during the stay.
The Accommodation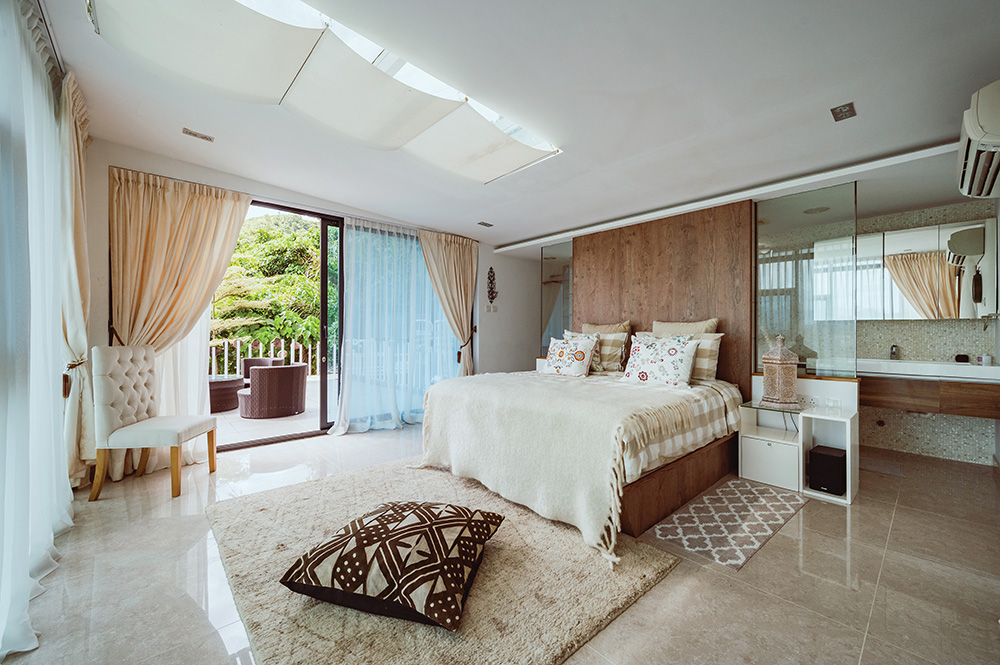 There are two different houses on the spacious plot:
the 70-year-old Mountain House is kitted out with warm wood and a rustic kitchen, while The River House down the hill feels chic and contemporary. Within the houses, the rooms range from the Japanese-inspired Zen Room to a treehouse-esque Super Suite. They also offer shared rooms, if you're keen to bunk with a friend.
The Healing Sessions
Vlada also provided one-on-one "energy healing chakra balancing" sessions to reset your energy. She listens to you, identifies which chakras need support, then practices a gentle, hands-on body treatment (like a still, delicate pressure), which she says helps to rebalance your energy and remove emotional, physical and mental blockages. It might sound a little new-agey on paper, but it felt very therapeutic in the moment.
The People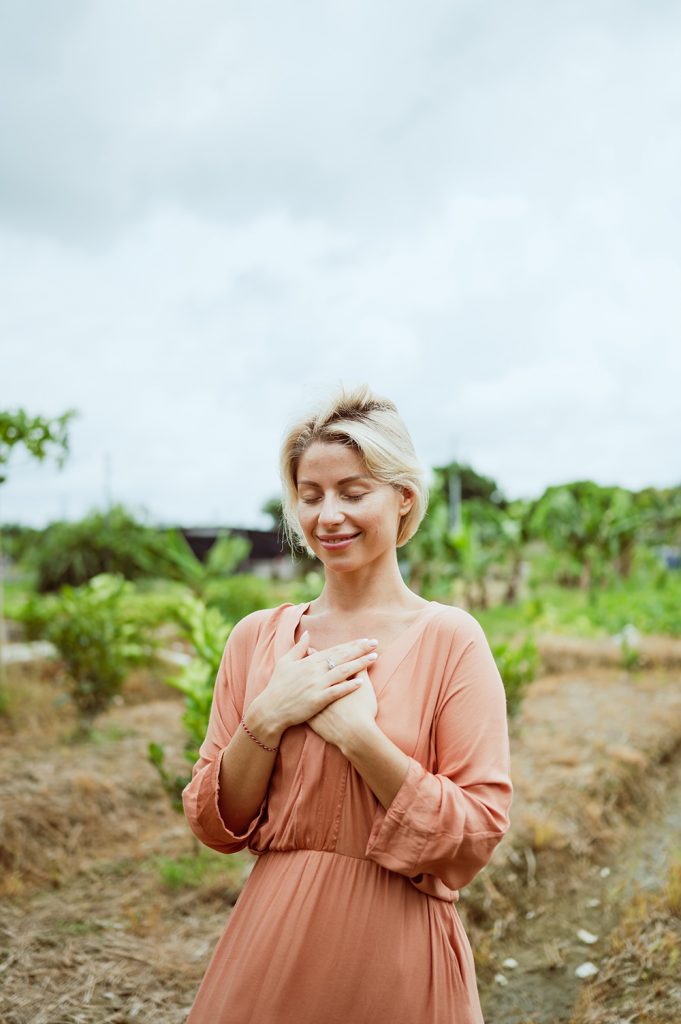 Our retreat leader Vlada and her husband Pedro were warm, knowledgeable, supportive and spiritual without veering into cult territory. An experienced yoga and meditation teacher, Vlada has been running retreats in Bali, Tuscany and Zanzibar for over five years, and it shows. I felt like I could trust-fall into their arms at any given moment – and the supportive attitudes of my fellow retreat-goers only added to the experience.
The Precautions
Vlada and Pedro hosted a small group of three guests. They required each guest to fill out a health declaration form upon arrival, checked our temperatures, required masks during transit, and provided buckets of hand sanitiser. During meals and meditations, we also maintained proper physical distance. Overall, Vlada and Pedro created a very sensible and safe environment.
The Cost
The retreat costs between HK$3,250 and HK$5,750 per day, depending on the room. Prices are all-inclusive of consultations, transport, services, food, activities and post-retreat support.
Read more Travel articles: How To Travel After COVID-19