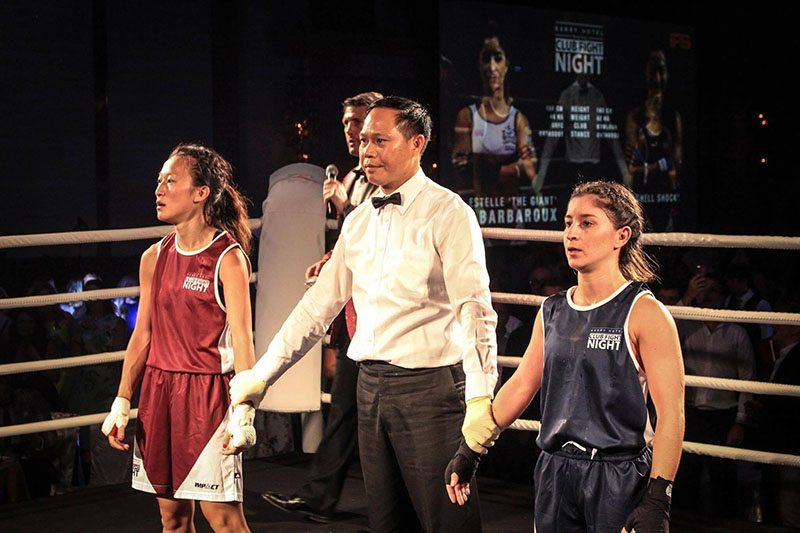 Always up for a challenge, Estelle Barbaroux decided to try her hand at a charity boxing match last year… despite having never stepped into the ring.
How did you hear about the boxing match?
I play rugby for URFC and the opportunity to take part in the Rugby Club Fight Night was posted onto my team's group Whatsapp chat. I wanted to sign up for the physical challenge – I had never boxed or even gotten into a fight!  My family is very adventurous – they love mountains – and as a child I spent a lot of time on long hikes in new countries, sometimes in extreme conditions. I wanted to push myself, and to be fearless.
How was the training?
The training was fun… and hard. The fun part was getting to know the other fighters – some I knew from the rugby pitch and some I had never met. It was really intense too – the cardio was really tough, and the techniques we learned were harder than expected.
How long did you train for?
We trained twice a week for 12 weeks. It started out fun, but by the end many of the fighters were supplementing their training with additional classes, so I started doing extra training too. We were all friends, but as the event came closer we realised we would soon have to fight each other.
What stressed you out most before the fight?
When I started going to training, I was really relaxed and ready to learn. But when they started matching people, I realised that I didn't have a weight match – I'm very small. I started getting stressed, knowing that I would have to fight a bigger opponent than me. The fight was on my mind constantly, but luckily I had some good friends who encouraged me to live in the present.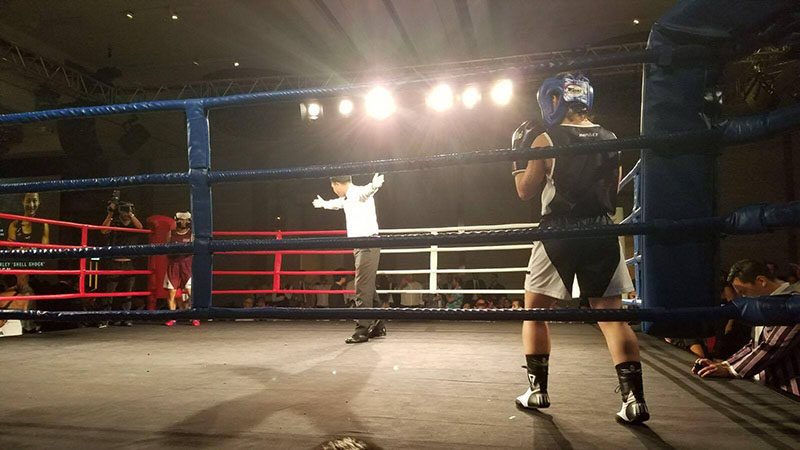 How did the fight go?
It went very well. We both managed to hold for three rounds. It went very quickly – three rounds at two minutes each. Stepping into the ring, you don't see the people around you; you just focus on the person you have to fight. It was really difficult to remember the techniques and the rules, and to stay in control. When I watched the video I thought, wow – I really did that!
What did you learn from this journey?
I learned that I have to keep pushing myself, to challenge myself and be fearless. Whether you win or lose, everything is a good experience because you learn something new.
Would you do it again?
If I was asked to do it again, I would. And I would encourage anyone to give it a try.