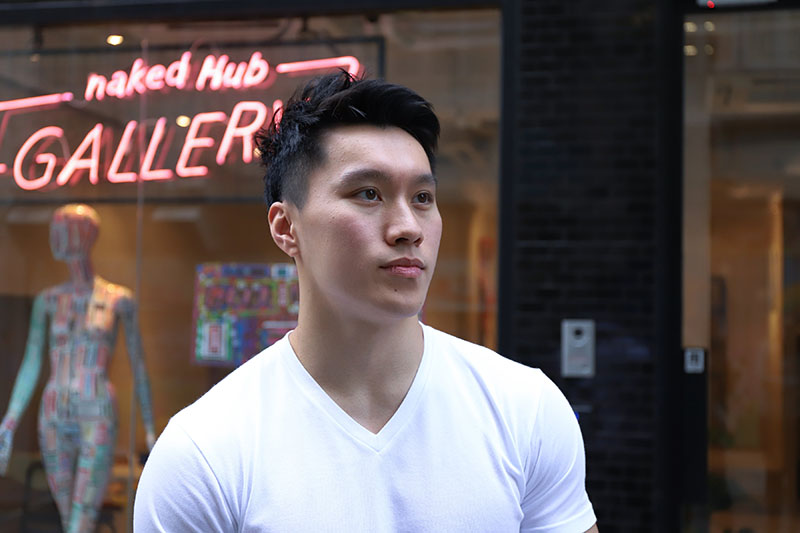 Known as "The Lord of the Rings," Kelvin has been one of Asia's top gymnasts for more than a decade. But his career dreams were almost left in tatters after he suffered a severe shoulder injury in 2014. He's had to overcome both physical and mental challenges to recover and get back on track, and is now looking forward to competing in next year's Asian Games in Indonesia and bringing home a medal for Hong Kong.
Q How did you get into gymnastics?
I started when I was about four. Because I was such an active kid, my parents needed a way of helping me expel some energy. I loved being in a gymnasium and continued to practice through my early school years. In 2002, at 11 years old, I was accepted into the Hong Kong team and within a couple of years, I competed in my first international championships in Hawaii.
Q What do you love about gymnastics?
By nature I am quite a shy person and often find it difficult to express myself, but in the gym I'm different – I feel comfortable and confident and express myself through body movement. The gymnasium is like a playground to me and it's where I can get creative.
Q How do you cope with the pressures of training and competitions?
Gymnasts start their training very young so they naturally develop a resilience and mental toughness. You get setbacks of course but  if you can't deal with them you just won't succeed in sport. At secondary school I was training six days a week alongside studying and I had to sacrifice things that most teenagers take for granted. But gymnastics is my passion; no one has ever pushed me into it.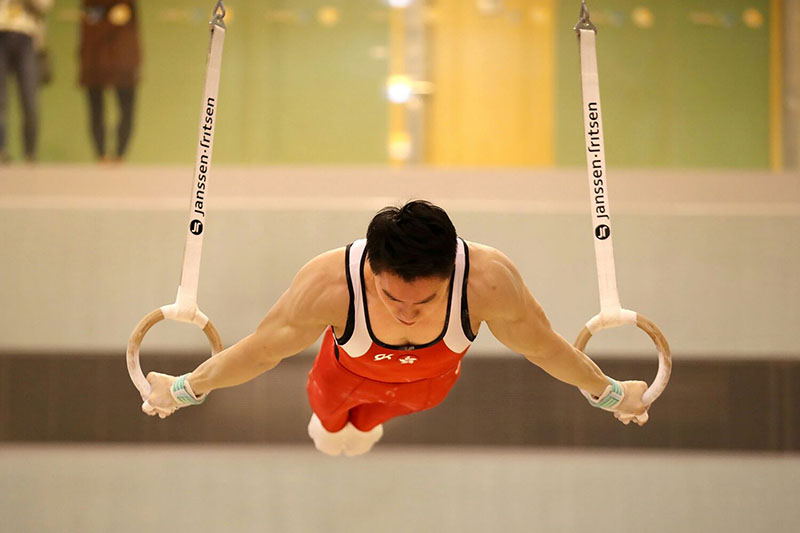 Q Tell us about your injury and how you bounced back?
At the end of 2014, I suffered a serious injury to my right shoulder. Having focused on the rings for a large part of my career, my joint was worn out and only surgery and proper rest could heal it. I was out for at least a year which was difficult because I'd been used to training almost every day up until that point and working towards competition goals. I tried to stay positive and worked on improving my abilities in different gymnastic disciplines such as the floor.
Q What has been the hardest part of this journey?
About two weeks before I was due to take part in my first competition post injury I suffered another blow. I tore my ACL ligament, which was excruciating. This second injury took its toll on me and it was a very depressing time. I was getting older and because I needed results to keep my funding I started to worry about my future. It was a lonely time but thankfully I had my trainer, and mentor Sergiy Agafontsev, to support me through this period.
Q What's next?
While I have to look after my body more, I am currently injury-free and working towards the Asian Games next year in Indonesia.