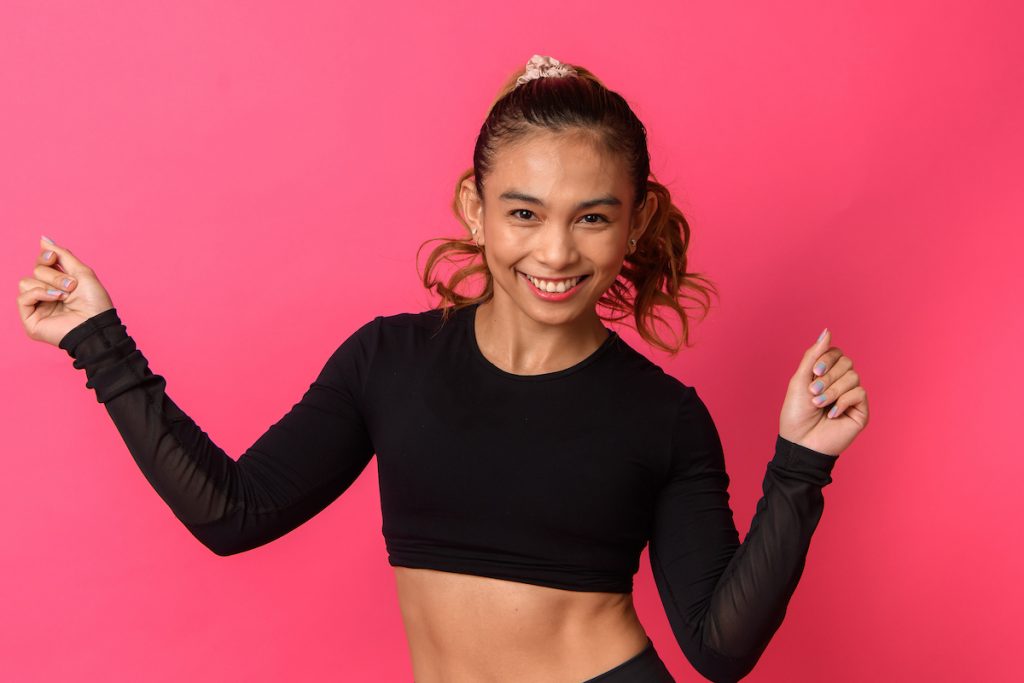 Tell us about yourself! 
I wear many hats. I'm a wife, mom, entrepreneur, and a Pilates and fitness trainer. I help people find their inner physical and mental strength through exercise. That's why at Defin8 Fitness, I try to offer the best of Pilates and fitness under one roof, whether that's functional, flexibility, strength, weight loss or rehabilitation. We're very passionate about teaching people to move their bodies intelligently and functionally with a purpose.
What was it like to start your own fitness studio?
It was both hard and scary to start my own studio, but I'm fortunate that I had people who believed in me and pushed me to take the leap. Five years ago when I started, I had to rent and hop from one studio to another with my suitcase of mats and weights. A few months later, I decided to take a risk and I rented our first space.
Back then, I had to do literally everything by myself, from administration to teaching to cleaning up. I didn't have any business background, so I had to learn along the way. My husband Leo was a huge support, and guided me through how to manage the business. Now when I look at how much we've grown, it's all worth it and I have no regrets. Our studio has two floors, a fully equipped Pilates facility, and a team of wonderful trainers and staff.
What's something that you've learned during COVID?
There are some things that we cannot control, so just breathe, let go and let it be. We just have to do our best to make the situation better. When the studios were closed multiple times, we either trained outdoors or became more innovative, by teaching online classes and PTs – we even started our own YouTube Channel! I learned to see more opportunities, even in the middle of a pandemic, and I'm so much more grateful with what I have in the moment now.
You've got quite a loyal following among HK's fitness community, why do you think that is?
I'm very humbled and honoured to hear that, actually! To be honest, I just try to be myself, and radiate good energy and positive vibes. Maybe it's that, paired with a genuine connection, and of course, the results we get for clients! I really value each and every person that steps into my studio, and I make sure that they are seen and feel like they're part of our community. I want people to think of fitness as a part of their life, rather than something short-term. Most importantly, I want to help people achieve their goals and dreams safely.