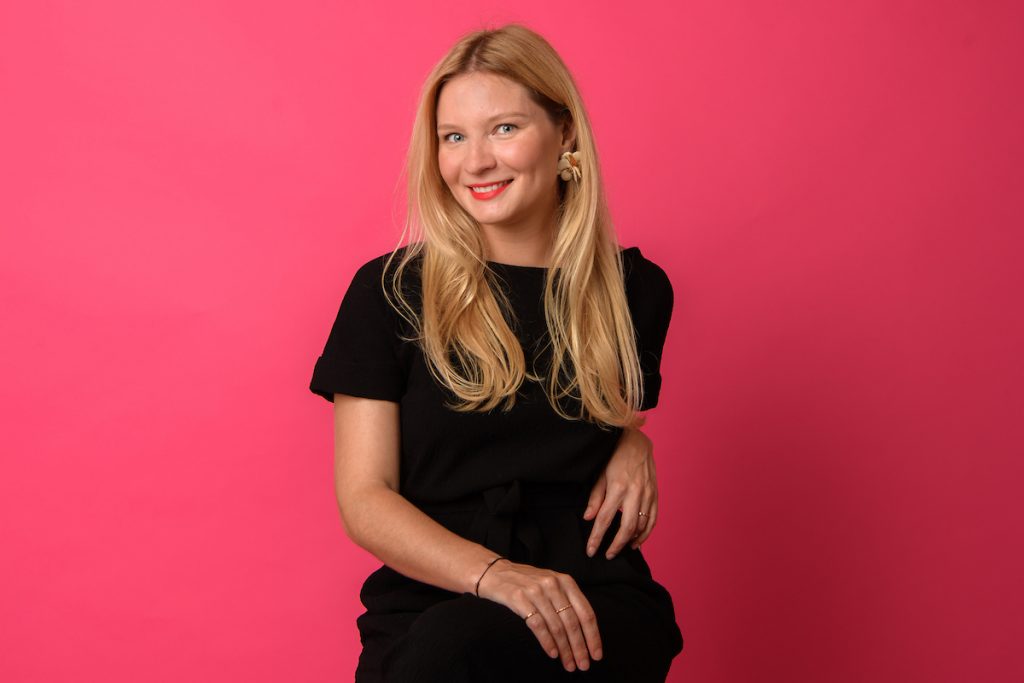 Tell us about yourself! 
After a Masters in Law, I started working with a big advertising firm in France. I soon found out I wasn't meant to be in an office all day. In 2019, my partner and I decided to bring his family business to Hong Kong! EstheClinic is a new generation of beauty clinics that uses ground-breaking technologies to provide pain-free, non-invasive and long-lasting aesthetic treatments like permanent hair removal, anti-ageing, body shaping and slimming, even hair loss… We basically do everything from top to toe! Our mission is to give everyone the opportunity to achieve their desired skin and body goals.
You moved to Hong Kong from France to start your business – what was that experience like?
I love to discover new places (I'm really looking forward to being able to travel again!), so coming to a vibrant city like Hong Kong was already an experience. But it took a much broader scope when we launched EstheClinic. We opened our Central location in August 2019 – definitely not the best time to start a new business! It's been challenging, but so rewarding that we are actually doing it all over again with a second branch in Sai Ying Pun this May.
What's something that you've learned during COVID?
The pandemic has given us all a new perspective on life… For everyone in the world, it was such a strange experience. No one was ready for it. Personally, I would say the first thing I learned is that every day is important; don't postpone what's important to you, and make the most out of every moment.
Also, witnessing the level of solidarity in difficult times is so heartwarming. At EstheClinic, we had to close for almost five months due to government regulations, and yet we managed to keep all our clients and staff. We always try to be as understanding and fair as possible in life, and I feel like everyone gave that back to us during this difficult time.
What advice do you have for someone who wants to start a business?
The first thing is to just start! Easy to say, but actually, I feel there can be a lot of confusion about how to start, where to begin, who to work with – so many questions that it can paralyze you. Start by tackling one, and without even noticing it, you've already made the biggest step.
From there, plan as much as possible. It won't always go the way you thought it would, but anticipation is definitely an ally. See your obstacles as opportunities; that will always help you, either by finding new ways of doing things or simply by gaining knowledge and confidence to go further and do greater things.
What's the best part of your job? 
As a family business, we have access to our own machines and design our own protocols. That gives us the flexibility to always look for better, more effective aesthetic treatments. We are able to constantly develop, and when we find more advanced ways to give our clients the results they're after, the experience is very exciting for me. Every time we reach our goals at EstheClinic, it's one of the best rewards we can have. I am also grateful to have an amazing team who are very involved and enthusiastic, and they are always doing everything to give the highest level of service to our lovely clients. And of course, glowing feedback from satisfied customers is what makes me the happiest.