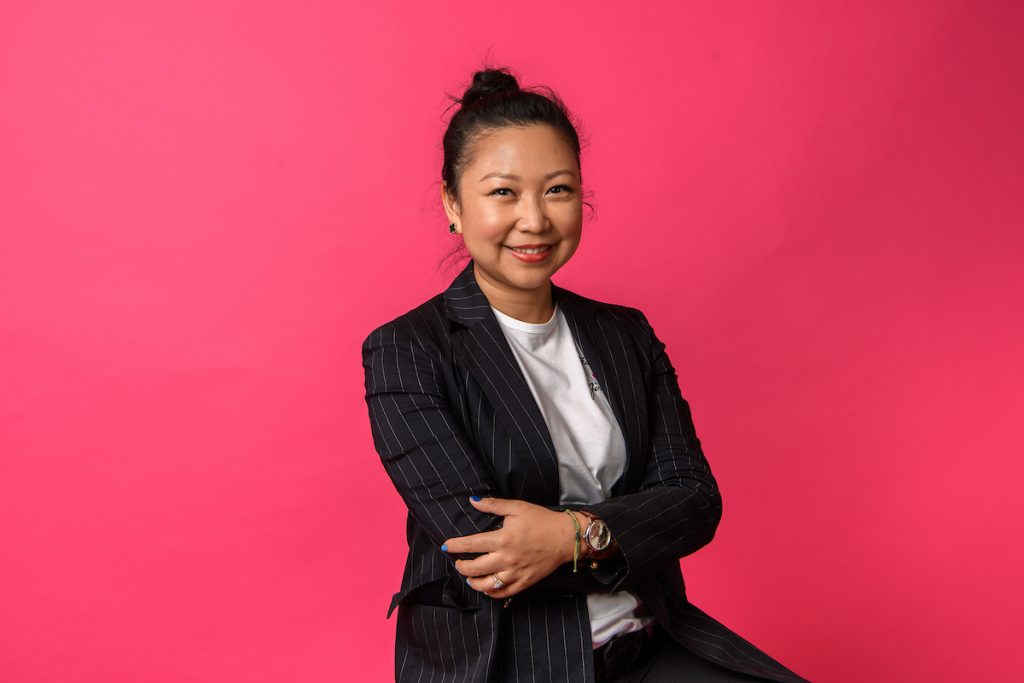 Tell us about yourself! 
I am a chiropractor and I own UP!health, a Central-based chiropractic and multidisciplinary clinic. I am passionate about making a positive impact in people's lives, whether that's helping someone with their spinal health as their chiropractor, growing as a healthcare business to serve the community, collaborating with fellow small business owners, or being a mentor to younger practitioners. I want to help others and to know that I have made a difference to this person's world today.
What's the best part about working in pregnancy chiropractic care?
I'm passionate about maternity and pediatric care. Pregnancy is such a special period for a woman and her family, so knowing that I am able to help, empower and educate in this phase of someone's life is extremely rewarding. Since becoming a mother myself, my passion for providing support for pre- and post-natal women has multiplied. I understand how hard the transition into parenthood is, and I feel privileged to have the skill sets to improve my patients' physical health and the opportunity to help in their life journey.
What's something that you've learned during COVID?
Gratitude. It has been a trying year for every person, every parent, every business… but at the end of the day, if we can't look at what we have and be grateful for it, then nothing would ever matter. And the pandemic has taught me that.
What's something you do for yourself everyday to prioritise your wellness?
I get adjusted every two weeks (yes, chiropractors need help with their spines too!). I listen to my daughter as she shares all of her big ideas about the world from her perspective (she likes to say, "Mummy, I have a-deer!") and I hug my baby boy. I love to squeeze in some monthly pampering like a manicure or a facial, I reward myself with a big iced coffee mid-morning if everything is going well at work. I like to go for a walk, and play with my dog. I believe in finding the joy in everyday efforts, however big or small, and that's what wellness is to me.
What would you say has been your proudest achievement so far? 
My proudest achievement is being a mother to my two amazing children, and to co-parent with the love of my life. I am also proud to own a business that is thriving and making a positive impact in the world everyday. I am proud of my staff members for showing up and being their best selves. Finally, I am proud of me for being me and for where I got myself to in life today.