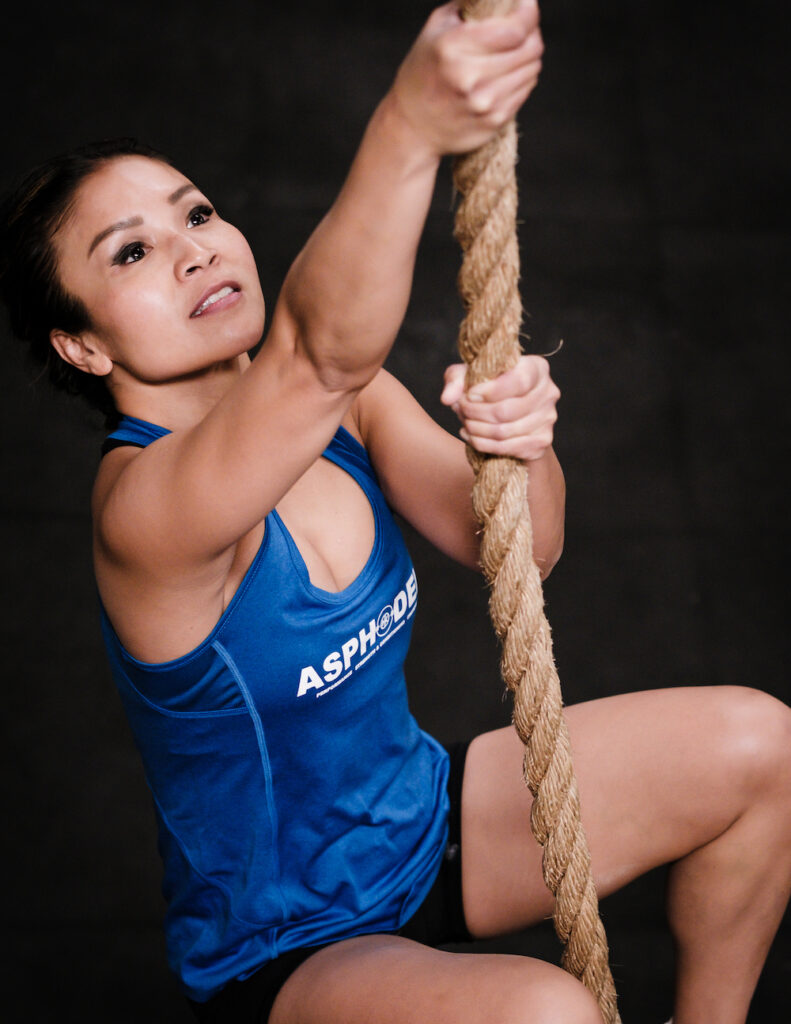 Mum of two Michelle O'Brien is a CrossFit coach and the coordinator of the kids' programme at Asphodel Fitness. Her energy and dynamic approach to fitness for kids is helping to introduce a new generation of children to the benefits of an active lifestyle.
Asphodel is known for being a pretty tough CrossFit gym. Can you talk us through what the kids' programme entails?
'Our kids' program follows the CrossFit methodology in an age-appropriate way. Just like the adult program, we focus on functional movements with an emphasis on progression. Every kid that comes in has a different athletic ability and we scale the workouts accordingly. Through our CrossFit program, kids are encouraged to constantly challenge themselves and attain good movement patterns and technique whilst having fun.
What do the kids get out of the programme, beyond physical fitness?
Our CrossFit kids classes provide the environment for a child to develop balance and coordination, as well as proper motor skills. These skills allow children to have good body awareness and develop a love for a healthy lifestyle. Beyond physical fitness, CrossFit also develops mental resilience, confidence and independence. Often, our classes also include team building workouts which allow kids to work well in teams and become more empathetic. Through learning new movements, our kids also become more receptive to feedback and are able to practise safety and responsibility while using gym equipment. When kids are able to witness progress in their athletic abilities, they become motivated to work hard to achieve their goals.

What are some of the most rewarding parts of running Asphodel Kids?
We hope that the kids' classes at Asphodel set our children on a path of health and fitness. Some of the most rewarding parts of coaching include watching them challenge themselves, witnessing their progress over time and seeing them cheer one another on during a tough workout. Watching the children develop a growth mindset is extremely heartwarming and inspiring. We love their excited faces when they come through the front door – eager to learn, anf eager to move. We hope the confidence, patience and resilience that our kids have developed in our gym can help them in other areas of their lives .
What do the parents think?
At Asphodel Fitness, we organise many events and competitions with mixed teams of kids and parents. Often our children outperform the adults and amaze their own parents with how much progress they have achieved since they first joined Asphodel.The shock but equally impressed expressions on the parents' faces are priceless. Our kids are absolutely powerhouses at Asphodel Fitness!
Learn more at asphodel.fit