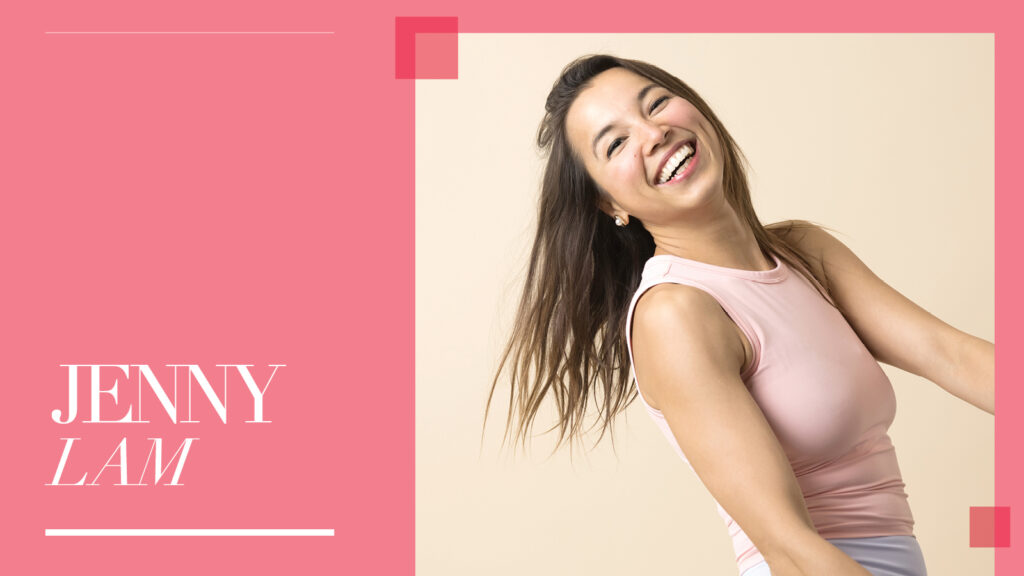 An athlete and personal trainer, Jenny Lam has been working in the fitness industry since she was at school. She harnesses her knowledge in hypnosis, NLP, and Vipassana meditation and more to provide highly effective and holistic training protocols to her clients.
How did you get your start in health and fitness?
I'm Belgian and Chinese. I spent my early years in Europe, and came to Hong Kong in 1998 when I was still in school. As my dad didn't believe in summer holidays, I worked summer jobs as a teenager, including as a swimming instructor and at California Fitness, which was really the early start of my career in this industry. Back in those days, fitness was more about looking good. Now it's more sophisticated, and people talk about being active for their mental health.
You have more than 30 qualifications in health and wellbeing! Can you tell us about that?
It's in my nature to seek out new goals and reach towards them, so I have accumulated lots of different certifications. I have two sides to my interests. My studies have included hypnosis, NLP and past life regression….I'm interested in understanding other sides of myself. These alternative areas of study have pushed me to discover more about the human mind, which really helps me help others.
What are some of your career highlights?
My dad is into martial arts in the film industry, so I grew up with him doing stunts in movies. I also did a lot of drama and acting, which landed me parts in movies and commercials. It really helped me to develop a new appreciation for stunt teams, for much skill is required and how dangerous it can be.
What is your favourite type of client?
All my clients are interesting and no two days are the same. I get a lot of satisfaction working with high-achieving, more demanding professionals that think they know best! I can have a lot of fun surprising them with my workouts. My favourite clients are those I get to go on a journey with, like through marriage, pregnancy and then working with them postpartum. The hormones in a woman's body are fascinating and an area I love exploring and researching with my clients. There's so much fluctuation in serotonin and oestrogen levels, it's really important to take hormonal factors into account when training.
Learn more at trainwithjennyhk.com