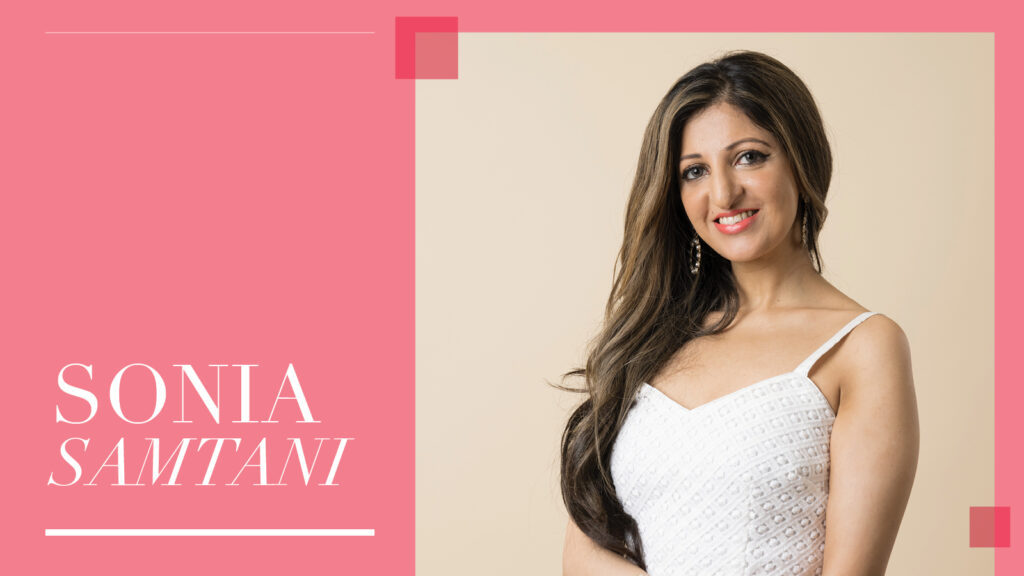 A highly in-demand mental wellness practitioner, hypnotherapist, trainer, and motivational speaker, Sonia Samtani treats clients at her practice, the All About You Wellness Centre.
What attracted you to health and wellbeing?
I've always been fascinated by human behaviour and have been involved in mental wellness for 16 years, long before it became "cool" or mainstream. When I graduated university, I had the opportunity to work as a Mastery Mentor for Tony Robbins, where I was travelling around the world with his team, coaching all sorts of people. During that time, I set up my company in Hong Kong which offered life coaching and image consulting. Eventually, I found I wanted to go deeper with my clients and this led me to train in hypnotherapy and regression therapy. This is where I truly found my calling.
What's the most satisfying part of your job?
When I receive feedback from my clients saying how their lives have improved after working with me. I feel honoured and privileged to be a part of that journey. My "I've made it" moments come when my clients have breakthroughs like overcoming long-term pain, self-esteem issues, performance and communications challenges or wellness issues including anxiety and insomnia.
Did you face any challenges during COVID? If so, how did you overcome them?
At the start of the pandemic, a lot of attention was given to the importance of mental health awareness. We received many enquiries from people looking for support. My schedule was full 6-8 months in advance. My challenge came during the fifth wave when so many of my clients relocated or left Hong Kong for a long period and I saw a dip in my business that I haven't experienced in years. This gave me time to think about strategy, catch up on other projects, and offer free services to the community for people who usually can't access mental health support. Momentum is now returning and our workshops and sessions have been filling up again. The ups and downs are a natural part of life. We just need to ride it and be willing to look at opportunities to innovate.
What's the most popular service you offer?
Hypnotherapy. It is what we are known for, what we specialise in, and what we teach. The hypnotherapy I do goes beyond giving a suggestion to someone in order to change their behaviour. It involves regression to the root of our issues where we understand the interpretations we made which are embedded in our subconscious mind, and influence our behaviour. People are finally moving away from the misconception of hypnotherapy being scary, and understanding that it's one of the most natural, safe, and deepest forms of therapy one can do to address deep-seated issues.
This year I have also seen a huge surge of people joining my hypnotherapy training program, so they can pursue their own hypnotherapy practice. The feedback that I've received is that people are looking for a more meaningful career.