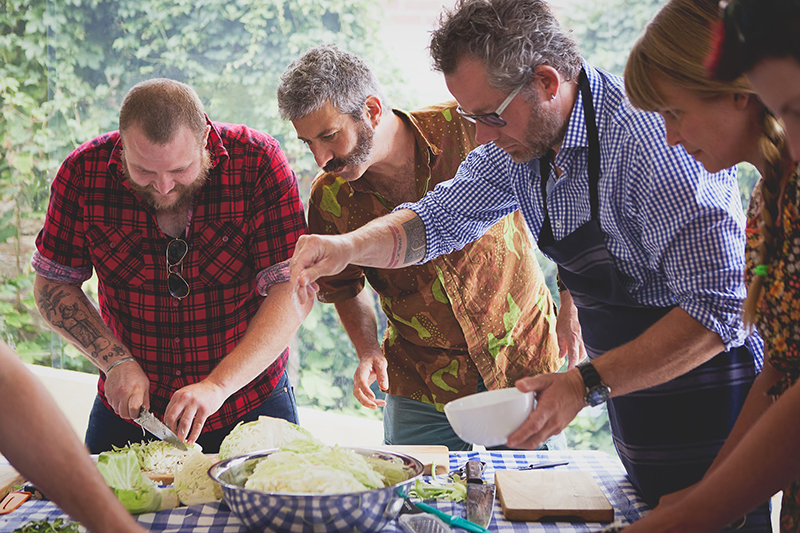 Jan 13: Sandor Katz Fermenting Workshop
Picklers, hold onto your knickers! Fermentation expert Sandor Katz (above, centre) will be holding a one-off seminar for home fermenters at the Mandarin Oriental this month. Described by the New York Times as "an unlikely rock star of the American food scene," this multi-award winning professional pickle-maker and bestselling author has been leading a fermentation revival in the US and has recently been traveling through China to discover the country's ancient fermentation techniques. The seminar includes a lecture, fermentation demonstration, Q&A session, fermented snacks prepared by Mandarin Oriental chefs, fermented drinks prepared by Lantaumama and a signed copy of Katz's new "Wild Fermentation" book.
$2,000. 2:30-5:30pm, The Mandarin Oriental, 5 Connaught Rd., Central. Sign up here.
Jan 20: HealthTech Asia 2017
Interested in what technology might be able to do for our health? Visit HealthTech Asia 2017, a one-day seminar featuring speakers, showcases and pitches from leaders and innovators in health tech.
Tickets $550-$950 from eventbrite. Qube, 2/F, PMQ, 35 Aberdeen St., Central. www.healthtechasia.com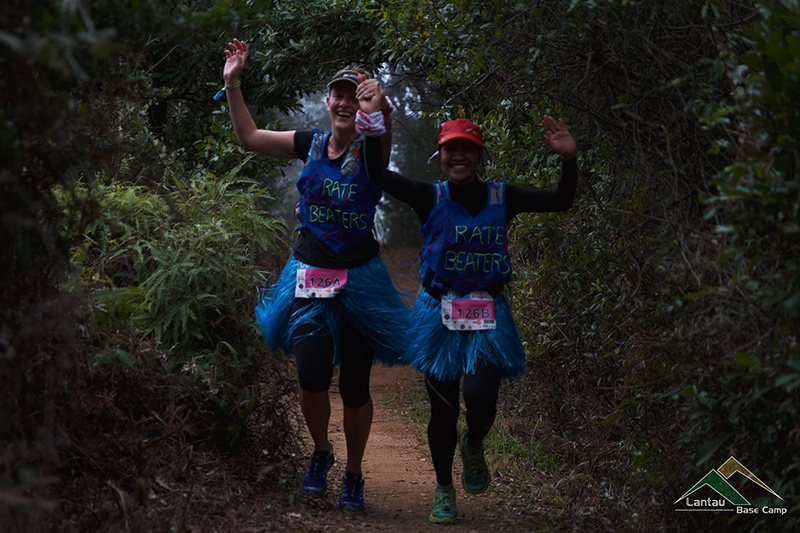 Jan 21: Lantau Base Camp Ladies' Run & Hike
Here's a unique event for you: Lantau Base Camp has put together a Ladies' Run & Hike – no boys allowed! The event, benefitting the Hong Kong Cancer Fund, aims to get more women out on the trails. It takes you on a run (or hike, if you prefer) on a route of either 11 or 20 kilometres on the trails around Mui Wo. The maximum number of signups is 400 so move quickly if you want to bag a spot.
$350. 9am-2pm, Start point: China Bear, Mui Wo. Find more info and register at events.lantaubasecamp.com.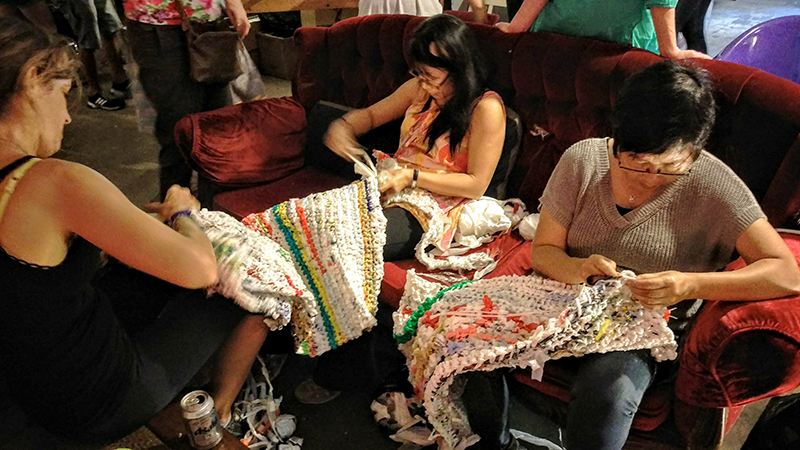 Jan 21: Kindness Mats 2.0
Do your good deed for the month by participating in Kindness Mats 2.0, a charitable initiative that has volunteers weave mats and pillows for Hong Kong's homeless out of plastic bags. The bags are durable, rain-proof and can provide a comfortable base to sit or lie on. There's lunch and beers for volunteers, and a minimum donation of $20 is requested so organisers can provide laundry and meals for the beneficiaries. Co-hosted by ImpactHK, Canadians in Hong Kong and the Zero Waste Challenge.
11am-5pm, theDesk, 511 Queen's Rd. West, Shek Tong Tsui. Learn more at facebook.com/impacthkcharity.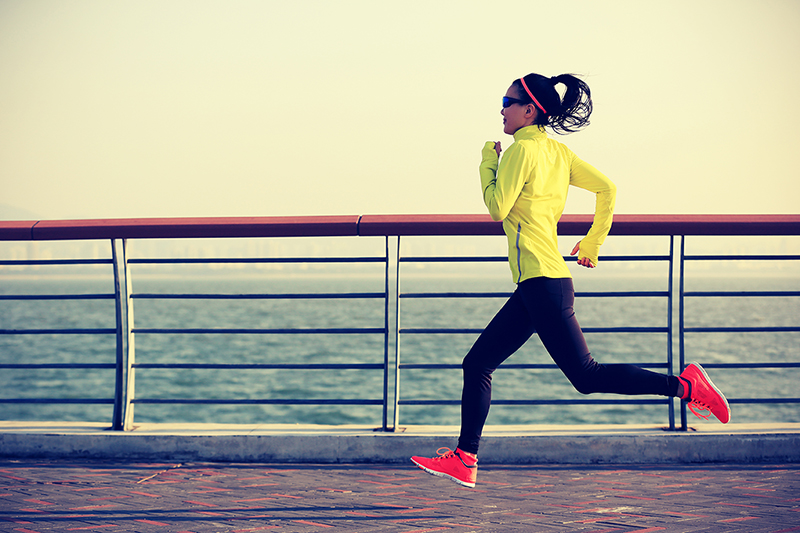 Jan 22: Sun Life Resolution Run
The first Sun Life Resolution Run is taking place at the Hong Kong Science Park. A fun run suitable for the whole family, you can pick between a 10k, 5k and 3k race, or if you have kids, the 1k event.
In addition to the race there'll be a carnival with game booths, face painters and mascots for photo opps. Registration is open up until the week before the race.
Race entry: $250 for all categories; $200 per team of two for the family race. First race: 9am. Pak Shek Kok Promenade Park, Hong Kong Science Park, Sha Tin. Race details and info at sunrun.sunlife.com.hk.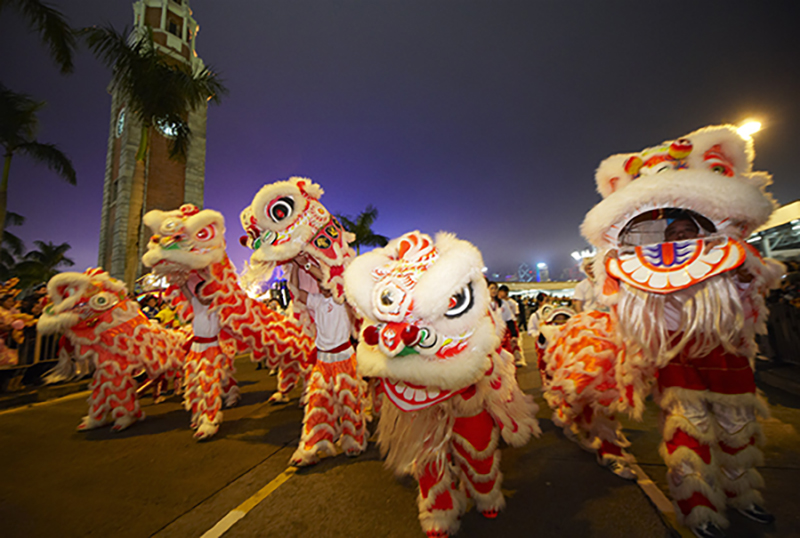 Jan 28: Chinese New Year
It's Chinese New Year, which means a nice long holiday! If you're in town, soak up the festive atmosphere and ring in the Year of the Rooster by checking out the Chinese New Year parade in TST on January 28 from 8-9:45pm.
Find out what else is happening over the holiday at www.discoverhongkong.com.