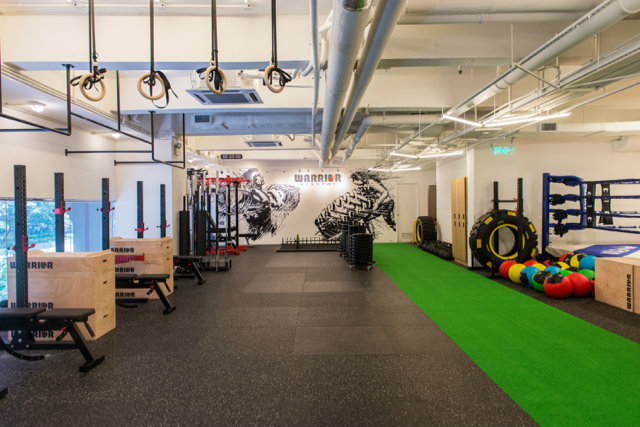 The Buzz: The Lean & Mean Mentorship Program at Warrior Academy in Shek Tong Tsui is a small group strength training program that gives all its participants one-on-one support.
The Program: A separate offering to the regular class schedule, the Lean & Mean Program is a highly-tailored fitness "mentorship." Members who take on this commitment train four times a week as a group. You get the same coach at each classes for accountability and continuity. You also get personalised meal and exercise plans to follow at home.
The Experience: 20 minutes into the session (after an extra-long warm up to fire up those sleepy neurons), you really start to see how a group class can be organized like personal training. Even though we shared an instructor, we really felt like we had their undivided attention. When we were done, it was only 10 in the morning but everyone felt great.
The Verdict: We couldn't have felt more welcome as newbies. Lots of positive reinforcement and compliments were thrown around, fueling our determination to step up the workout regime. Commit to the eight weeks and you are guaranteed to tone up and get stronger.
The Cost: The Lean & Mean classes are available at $5,600 for eight weeks with four classes a week. It also includes two group classes that you can pick from the schedule every week.
1/F, Hong Kong Plaza, 188 Connaught Road West, Shek Tong Tsui, 2838-3878, www.warrioracademyhk.com.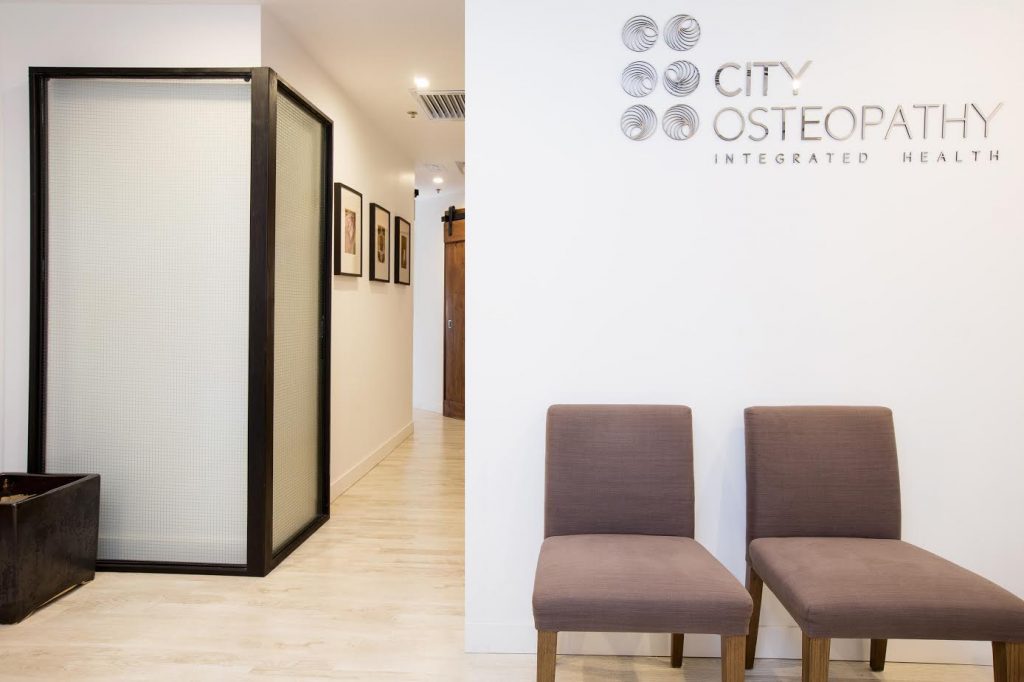 Osteopathic Therapy at City Osteopathy
The Buzz: City Osteopathy combines osteopathy with other disciplines such as physiotherapy, Pilates, clinical massage, sophrology (mood-lifting mind exercises) and acupuncture as ways  to "listen to your body as a whole" and ultimately heal it.
The Experience: The session begins with a 30- to 60-minute consultation, the aim of which is to identify the causes of the issue – in our case, a long-neglected lower back ache. Our lovely osteopath Elaine really took a deep dive into our medical history and lifestyle. Then came the posture and alignment assessment. Elaine instantly saw the problem – a slightly elevated hip on one side and a tendency to tilt our weight forward onto our toes while overarching our back. Next, lying down, Elaine gently massaged and loosened up the tissue along our back. She swung our legs from side to side to give a deep tissue stretch before flipping us over for more full-body manipulation.
The Verdict: We were sold! Where deep tissue massages have failed to help in the past, we felt a million times lighter after Elaine's gentle maneuvers. Our one-hour session with Elaine
was not only a tension release for a tight back, but a lovely reminder about the value of health and wellness.
The Cost: initial consultation: $1,150 (1 hour); subsequent standard consultation: $850 (30 mins) or $1,400 (1 hour).
Suite 1401, Century Square, 1 D'Aguilar St., Central, 2151-4795, www.cityosteopathy.com.hk.