These ex-corporates migrated from their desk jobs to the world of wellness. We find out what it takes to make the leap. By Jacquelyn Tryde.
The Yogi – Victor Chau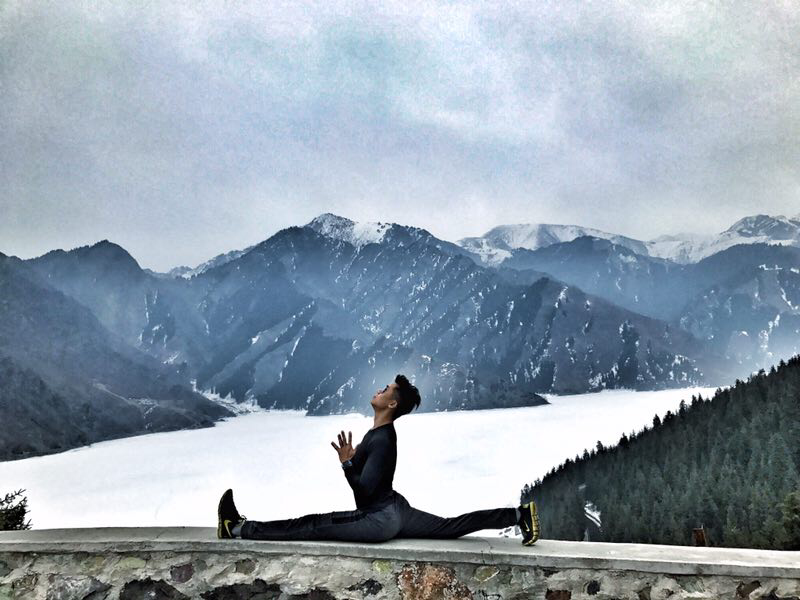 An ambassador for Lululemon, FoodSpring HK and Boys of Yoga, Victor Chau flies to various Asian cities every month teaching workshops and training other yoga instructors. But before his life as a yogi, Victor was in the PR industry for many years, representing luxury brands and hotels. His last gig in the corporate world was with Lane Crawford Beijing.   
Q: Was quitting your job terrifying?
A: It was absolutely scary – and my being Chinese didn't exactly help because I was raised to believe that financial security trumps your true calling. But thanks to a very supportive partner and some savings, I decided to take the leap.
Q: What are some skills from your corporate life that have helped you as a yoga teacher?
A: I feel so fortunate to have had training in my PR and corporate life. Organising yoga workshops or retreats is like putting on a fashion show – something that I have had to do a million times. I understood timelines, budgets, how to get things done efficiently. I also knew how to promote my workshops, myself as a yoga teacher and more importantly, the precious lesson of yoga.
Q: Do you miss anything about corporate life?
A: Yes and no – I still miss the regularity that corporate life gave me, the visible progression in a career and very steady income going into my bank account. However, I love how I can now meet different people from different cities, sharing what I truly love – yoga.
The MMA Fighter – Ramona Pascual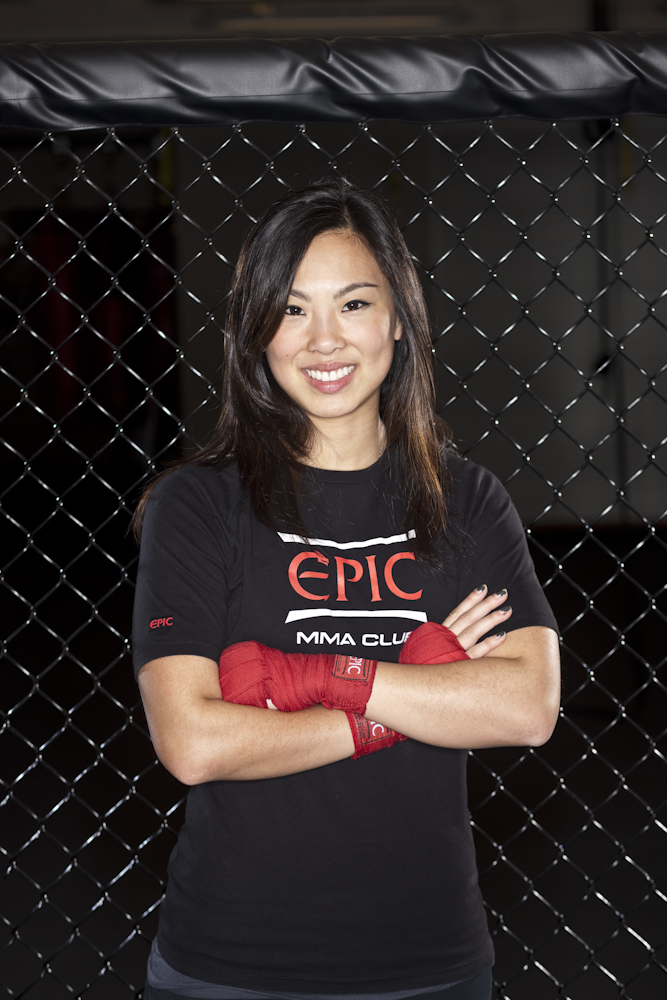 Though she only started to compete seven years ago, Ramona has racked up an impressive record at international MMA tournaments. In fact, she was the first female fighter to compete for an MMA championship title in Hong Kong in April. Prior to that, however, Ramona graduated with a business degree in the United States and worked a number of desk jobs before following her true calling as a fighter and personal trainer.
Q: What did you do in your past life?
A: I was in sales for a global software company then went into management at a small fitness company before going to work for a small financial services firm as an analyst. All these jobs spanned across five years, during which I learned a lot and met a lot of great people, but in the end I realized I had other aspirations that I needed to focus on.
Q: What motivated you to make the shift?
A: I have been fighting since I was 22 but never fully committed to it due to work obligations. I suppressed the desire to become a full-time fighter because of cultural and societal pressures, but when I turned 27 I came to the conclusion that I was almost 30 and it was now or never.
Q: Was quitting your job terrifying?
A: Not really, as I wasn't in a situation where I'd been at the same company working my way up for five years. I didn't have as much to lose. The corporate environment was never for me, so the shift was easy.
Q: Tell us about your current venture.
A: I am currently a full-time personal trainer at Epic MMA & Fitness where I create programs mainly around strength and resistance training to help my clients reach their goals. On a deeper level it's helping them discover their physical potential and empower them to take on challenges in other areas. I am also a professional MMA fighter.
The Gym G.M. – Johnny Tieu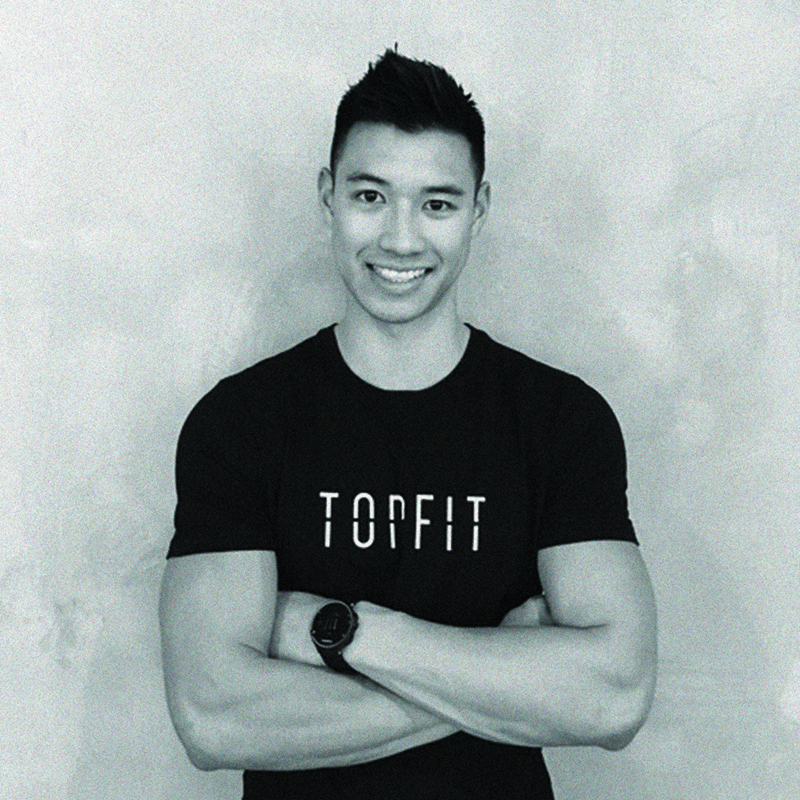 Not your average fitness trainer, the ex-finance turned fitness-obsessed general manager of TopFit is a nine-time marathoner, competitive obstacle course contestant (and winner) and ultra-trail runner. Having bid farewell to his high-flying banking career in NYC, he has since embraced his sporty side, becoming the business development director and senior trainer at TOPFIT, as well as a Nike trainer and a fitness consultant.  
Q: Tell me about your corporate job before TOPFIT.
A: My prior life, which seems like ages ago, was in finance – specifically Banking & Risk Management for Bank of America in NYC. I was born and raised in New York City. Being in the financial center, graduating from NYU, and surrounded by the corporate incentives all around, I found myself delving into the finance world and trying to find a passion in my career for five years.
Q: Did you enjoy the work?
A: The enjoyment was high right out of college. The projects and clients I dealt with at that time seemed to make an impact and were fulfilling. That was short-lived once I started looking at the bigger picture of things around me and what made me happy. I enjoyed my work for the first two years then after I found myself more passionate about competitions, fitness, and making an impact in helping others. From there my day job was no longer fulfilling. Promotions and raises didn't bring the joy that I thought it would.  
Q: How did you make the shift?
A: The true notion of quitting happened when I saw a travel deal too good to pass up and decided if I didn't do it then, when would I? I quit my job and travelled for four months. With no plans of my next steps, I hopped from country to country. My final stop in Hong Kong guided me to where I am today. Through social media and common friends who knew of my fitness background, I ended up teaching an open session and was pitched an offer to delve into the fitness industry here.
Q: What are some corporate skills from your past career that have helped you in your current role?
A: My background in understanding business models, financial documentations, team management, dissecting trends/risks, and social communication/presentation has aided me in my current roles. How to educate and lead training sessions, understanding the financials and build out of gyms, to making an impact to the fitness industry. These are just some of the qualities and skills that help me on a day-to-day basis.
The Athleisure Entrepreneur – Charlotte Tsuei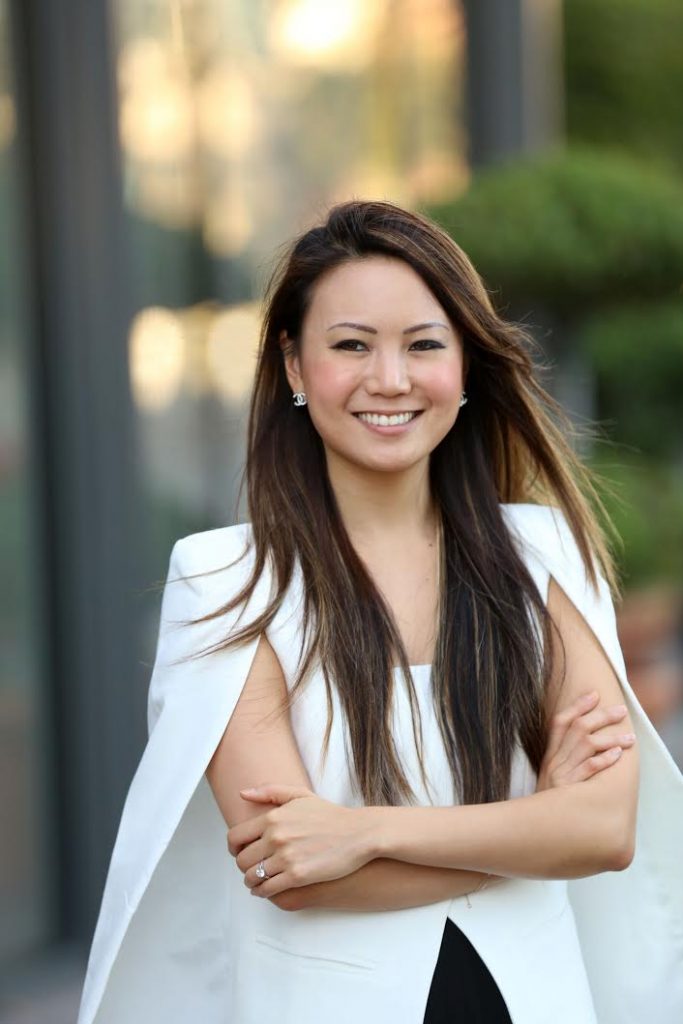 Charlotte Tsuei had the inspiration to start her very own athleisure store during a meditation session. Since then, she's responded to that divine inspiration by opening Hong Kong's first multi-brand athleisure and lifestyle fashion store Caelum Greene, with a pop-up store in The Landmark. Her years of experience in fashion retail, merchandising and e-commerce has put her in good stead curating one of the most gorgeous wellness sport retail shopping experiences in Hong Kong.
Q: Tell us about your corporate job before Caelum Greene.
A: Prior to starting Caelum Greene, I worked in the fashion retail industry for most of my career, in various roles. I started my career in e-commerce and online marketing for a California-based activewear brand called Zobha. When I moved to Hong Kong almost five years ago, I transitioned into merchandising for Christian Louboutin Asia, where I stayed for a few years. More recently, I worked in business management for Pure Group, responsible for all of their retail point of sales in Asia. I loved my work and always took my job seriously.
Q: What made you take the leap?
A: I always knew that I'd like to have my own business, though in my mind that transition would occur later in life when I had accumulated more experience. It may sound silly but the idea for CG came to me in a meditation. I felt very strongly about the inspiration and the opportunity was as clear as day to me. So I took the leap and never looked back.
Q: Was quitting your job terrifying?
A: Absolutely! The lack of stability, the even longer hours ahead, the fear of failure – pretty scary stuff. I, however, believe that it's better to have tried and failed, than never to have tried at all. I thought I could always go back to working in corporate, if anything as a better and stronger team member.
Q: Is there anything about corporate life that you miss?
A: I suppose I sometimes miss the set schedule of corporate life. Holidays aren't really holidays anymore (I'm on "holiday" right now) and I still work around  the clock.
The Kombucha Sisters – Lisa and Patricia Lam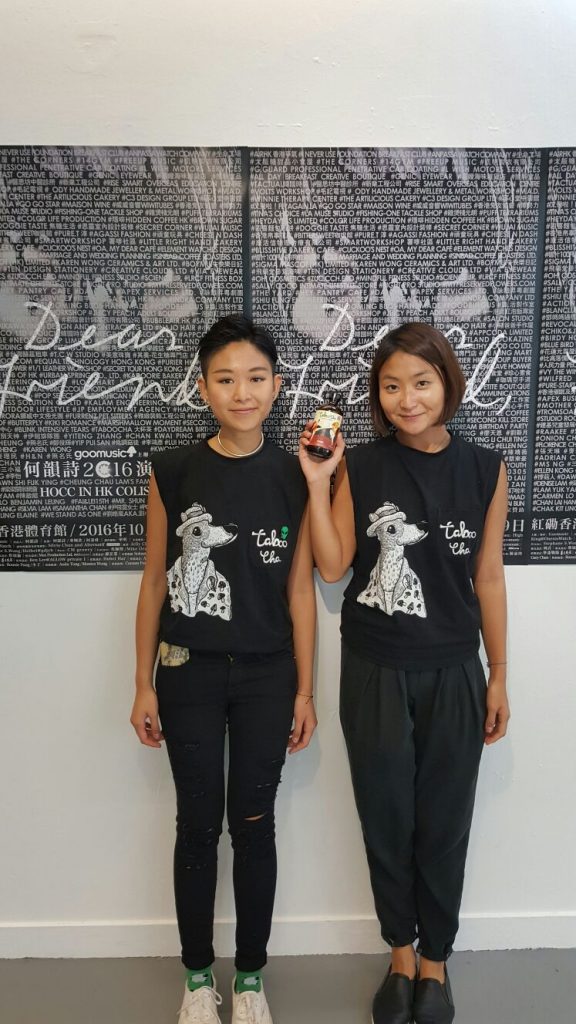 Sister dream team Lisa and Patricia Lam are expert brewers of fermented tea. Inspired by her dog, Taboo, Lisa came up with the brand name Taboocha – one of Hong Kong's first locally brewed Kombucha brands (Taboo remains the face of the brand to this day). The sisters gave up promising careers in fashion buying and law, respectively, to delve into the world of wellness and health. True to their dog-loving nature, with every bottle returned, a dollar is donated to a local dog-rescue foundation.
Q: Tell us about your jobs before Taboocha.
LISA  I worked at Lane Crawford in the buying division for three years. It was a challenging and precious learning experience but it was also extremely stressful. I developed some health issues due to a lowered immune system. Towards the end, I realized that I would have more satisfaction starting a business that would positively impact the community.
PAT I used to be a disputes solicitor in a US law firm and worked there for seven years. I enjoyed working with my team although it was relatively longer hours and, at times, quite a stressful environment. I chose to leave my legal career two years ago because there was urgency for me to help with my father's business. At the same time, Lisa's kombucha business was growing and she needed more support.
Q: What motivated you to make the shift? What thoughts were going through your head at the time?
LISA  On top of the health issues I developed, I realized that fashion buying wasn't what I had in mind for the long run. I started making kombucha for personal consumption and changing up my diet to boost my immunity. Because the drink helped me so much, I wanted to share it with the local community. I thought that a Hong Kong-produced health drink had both a story and a social aspect behind it, and I was confident it was going to be appealing to both locals and expats.   
PAT It was a difficult career shift for me because of the drastic reduction in income and as a result, big changes in lifestyle and spending. No more fancy meals and cocktails! My workplace shifted from Central to Lai Chi Kok and I was working with my family 24 hours. To be honest it was a rather difficult transition period because of the pressure of having to learn to start making important business decisions, working with family, managing my time, and above all, dealing with the stress. Thankfully I think I am through the worst period and am now feeling much better about my new life!
Q: What skills from corporate life have you brought to your new venture?
LISA  To be effective, efficient and to have a strong work ethic. The perfectionist nature of my past job also equipped me to be extremely detailed oriented, which is important in the brewing process of kombucha.
PAT  To be cautious and consider the pros and cons of every situation before making an informed decision. Best thing I've learned: never rely on the court to resolve a dispute!