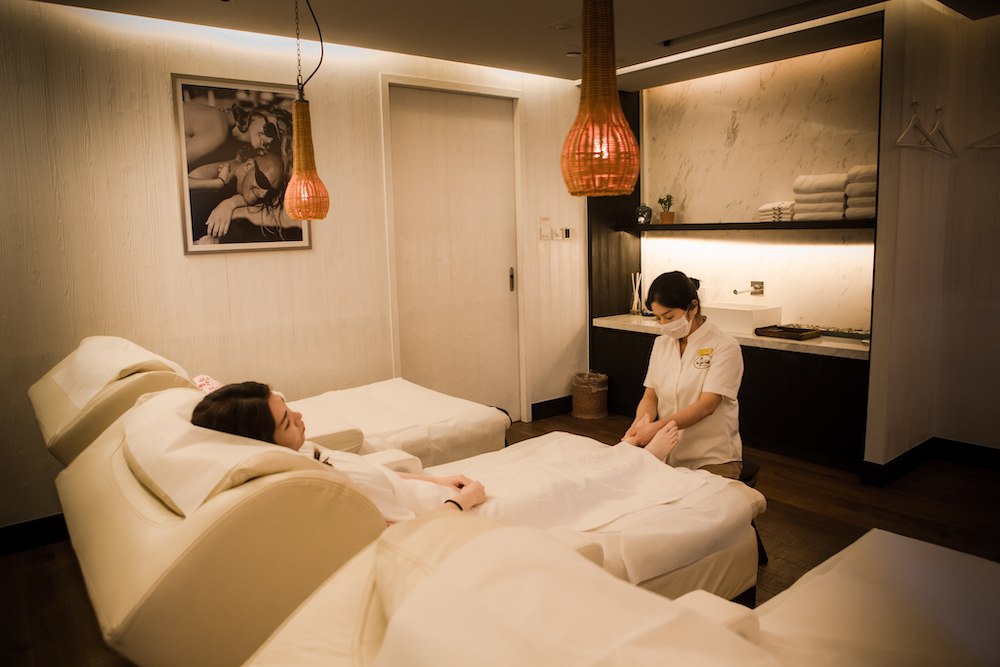 The Buzz: Ten Feet Tall, the popular massage spot owned by Dragon-i mogul Gilbert Yeung, turns 10 this year! We went to check out how the spa stacks up after a decade in the biz.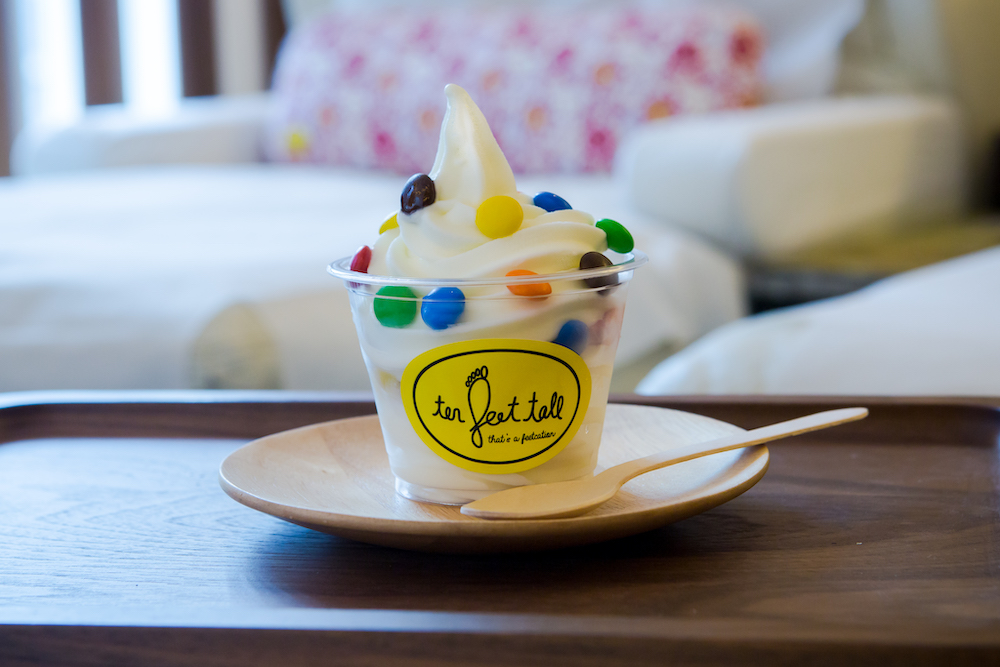 The Spa: Ten Feet Tall takes up a whopping 8,000 square feet of space in the heart of Central. With a number of private rooms of varying sizes, it's perfect for private events. Many rooms are kitted out with TV screens and streaming services so you can even watch telly while you relax. You can even bring your kids and keep them quiet with a bit of Netflix.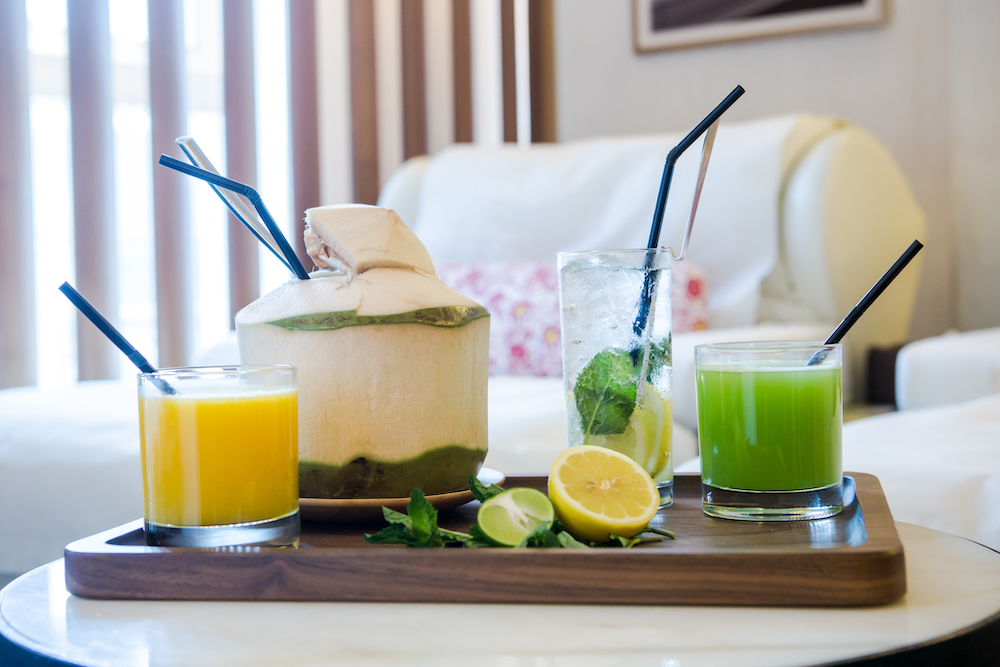 The Treatment: The Why Not treatment ($720 for 50 minutes) is a four hands massage, with two therapists working simultaneously on your neck, shoulders and feet. If you find that the typical five-minute shoulder rub at the end of your foot massage doesn't quite cut it, getting some proper attention on your poor scrunched-up neck and shoulders is particularly soothing for anyone who spends long hours at a computer. We also love the freshly-pressed juice menu, as well as the option to order a froyo. With nine toppings to choose from, it's a healthy (ish!) treat while you enjoy getting pampered.
The verdict: For a properly luxe foot massage, Ten Feet Tall ranks right up there as one of our faves. Here's to another ten years!
21/F, L Place, 139 Queen's Road Central, 2971-1010, tenfeettall.com.hk
Read more: Get an affordable massage for under $400 at these stylish spas!