Comfortable, leak-proof and good for the environment, period underwear has firmly moved into the mainstream, and we are so here for it! Made with a moisture-wicking top layer, an ultra-absorbent middle layer and a moisture-repelling outer layer, they feel just like regular underwear, and can keep you feeling dry and comfortable all day. All kinds of brand are getting on the bandwagon; here's where you can buy period underwear in Hong Kong.
Featured: Culottee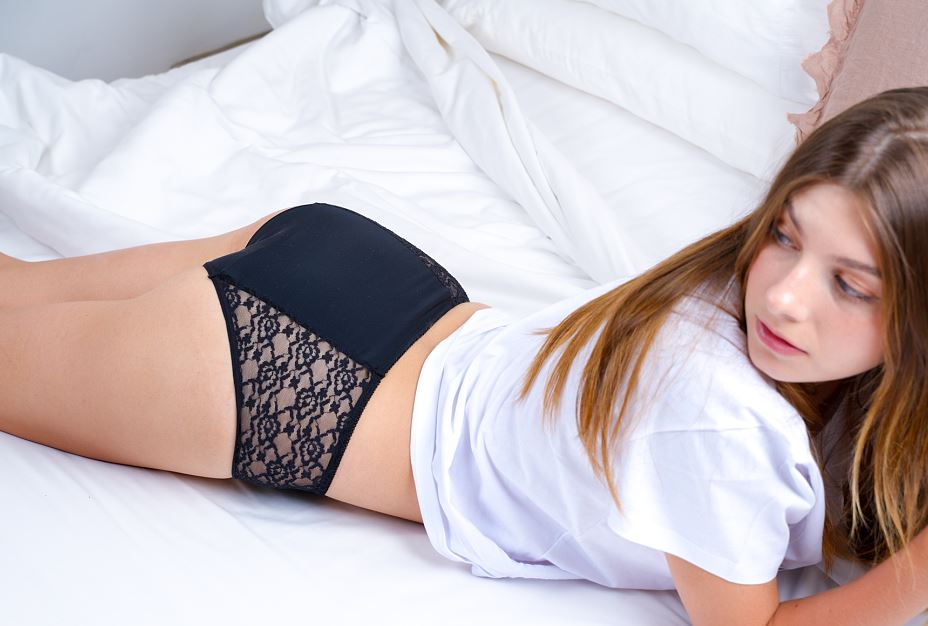 This Hong Kong-based, French-founded period underwear brand was created in order to provide an eco-friendly period product for women in Asia. After polling 150 women living in Hong Kong, Culottee came up with four styles of period underwear, from a shorty shape to a more feminine brief with lace detailing. The quick-drying fabric is Oeko-tex100 certified and are made with zero harmful chemicals. They are suitable for girls and women and can support you from your first period right up until menopause. Each pair will last around three years, making it a safer option for your body and the planet. Price range from $246 to 290, depending on how many pairs you buy.
Reader Offer: use the code LIVMAG for 10 percent off your order, and get an additional 10 percent off by signing up for their newsletter! Navigate to the bottom right-hand corner of their homepage to sign up.
culottee.co, instagram.com/culottee.co, facebook.com/iamculottee

Marks & Spencer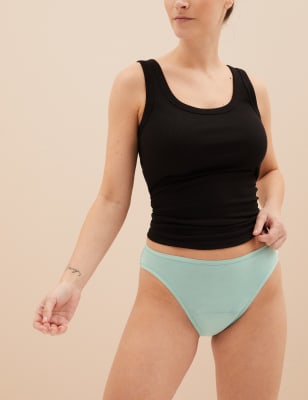 Good old Marks and Sparks offers a range of period knickers in a variety of styles and absorbencies. They're sold in packs of three and range in price from $279 to $299. Check them out.
Uniqlo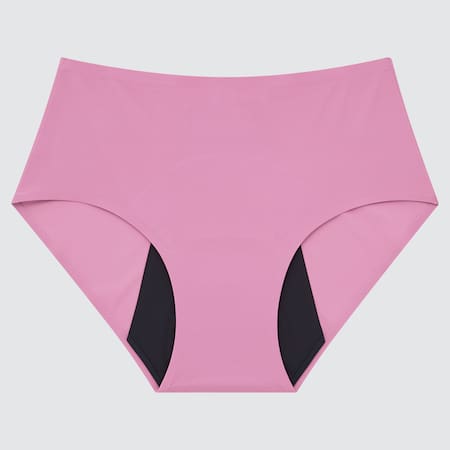 One of our favourite shops for workout gear, Uniqlo sells comfortable period underwear (euphamistically named "physiological underwear" online) for adults and teens, priced at $99 per pair for teens and $149 for adult sizes. Learn more here.
Live Zero
This popular zero-waste store sells period underwear from premium brand ModiBodi, with prices ranging from $170-$260 per pair, depending on the cut and absorbency. Check out the collection.
6ixty8ight
The super high-waisted styles sold at this local lingerie store range in price from around $50 (on sale) to $68, making them a budget-friendly option if you're looking to try out period underwear before investing. Check them out.
Triumph
With stores all over Hong Kong, Triumph sells period underwear by sister brand Sloggi. Prices range from $99 to $238. See the collection here.
Zalora
This e-tailer sells a comprehensive collection of ModiBodi period underwear, with prices ranging from $190 to $335. Discover the collection here.
Kiri
Hong Kong-based period underwear brand, Kiri sells individual garments and bundles ranging in price from $288 for daytime underwear to $590 for a pack of two nightwear briefs. Discover the collection.
Sally's Toy
This intimate store stocks a couple of brands, including Reemi, a Hong Kong-New Zealand label, and Good Moon. You can also find a range of mentstrual cups and eco-friendly pads and tampons. Learn more and buy online.
Happeriod
This online platform aims to help Hongkongers access better menstrual products. It stocks period underwear from Culottee, LunaUndies and GoMoonD online and on its HKTVMall store. Learn more.
Read more: meet three women changing the perception of periods in Asia.