Looking to live healthier, but can't quite part with your chardonnay? Here's why to buy organic wine in Hong Kong. By Andrea Lo
La Cabane

The SoHo crowd will be familiar with La Cabane, which runs a wine cellar and bistro on Hollywood Road, as well as Bayta restaurant in Sheung Wan. Wines made from organic grapes are the name of the game, and La Cabane sources its selection from more than 100 winemakers. You'll be spoilt for choice with the French and Aussie wines on offer, and there's also a selection from Italy and Argentina, as well as rarer varieties from Slovenia and Georgia.
TRY: The Antoine de Femme 2014, A carbonic maceration syrah from Adelaide Hills, Australia. It's a vibrant wine developed in a neutral oak barrel, and is lower in tannins than conventionally fermented wines.
97 Hollywood Rd., Central, 2517-0186, lacabane.hk.
6 Wines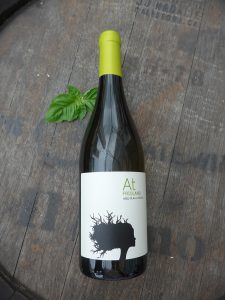 6 Wines sources its organic and biodynamic selections directly from family wineries in Italy – two in the Friuli region and one in Piemonte.
TRY: The wordy I Clivi Malvasia Vigna 80 Anni 2014, made from malvasia grapes grown on 80-year-old vines. Created using the natural fermentation process, it preserves the wine's citrus flavour with apple and white blossom notes.
Free delivery for purchases of $500 and above; $80 fee otherwise. Delivery is currently not available to outlying islands.
Natural Food & Beverages
Specialising in organic and biodynamic wines from France, Natural Food & Beverages mainly caters to the restaurant industry, though it runs a fancy showroom in Sheung Wan where customers can visit for tastings and shopping.
TRY: Want something that'll spark a conversation? Try the Egiategia, the only wine in the world vinified under the Atlantic ocean. Why? Proponents claim that the water can help the wine maintain a consistent temperature and reduce access to light, while the pressure and tidal motions help with the vinification process.
8 Wa In Fong East, Sheung Wan, 2548-8210, www.natural-fnb.com.
Wine 'n' Things
Delve into the world of rare, top-notch wines at Wine 'n' Things, which sources from boutique and family wineries across Australia, New Zealand and Chile.
TRY: Wines from Matetic Vineyards in Chile, a family-run winery that's a pioneer in the region for certified organic produce.
Free delivery for purchases of $1,000 and above. Not available for outlying islands.
Cork Culture 
Most of Cork Culture's organic and biodynamic wines are sourced from around a dozen growers in smaller regions in France, with only a few hundred bottles from each winery coming in every year. You can look forward to more products from German and Italian producers later this year, though.
TRY: Varieties from "rebel" winemaker Yann Bertrand, who is a popular name in Paris wine bars.
Free delivery for purchases of $1,500 and above; fees of $180-$230 apply otherwise. Only available to outlying islands for purchases of $1,500 and above, upon which a $200 fee applies.
Vero Concept
French wine lovers, this one's for you. Wines at Vero Concept are sourced from 14 boutique wineries from France, with around 100 types
to choose from.
TRY: Chateau Croix de la Roche, Cremant brut blanc NV. It's fermented in oak barrels and aged for eight months – followed by an 18-month minimum of bottle fermentation and horizontal aging.
Free delivery for purchases of $1,000 and above. Pick-up available.
Simply Wine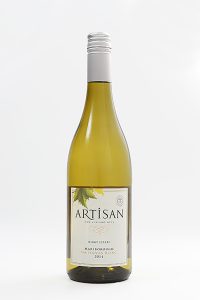 Importer and distributor Simply Wine features a healthy selection of New World wines, and has also recently expanded to Old World varieties from Italy, France and Germany. Everything from sparkling wines and dry wines to sweeter tipples are available, with a strong emphasis on minimal intervention and low-sulphite varieties.
TRY: A light pinot noir from New Zealand's Artisan Wine, or a medium-bodied pinot grigio from Spring Seed Wine, McLaren Vale, Australia.
Free delivery for purchases of six bottles and more; otherwise a $75 delivery fee applies.
Why Go Organic?
What's the deal with organic wine anyway? We talk to Alison Christ, founder of organic wine bar and restaurant MyHouse; and Kevin Shum, founder of 6 Wines.
On health benefits…
AC: "In mass-produced wines, you're not getting any benefits except for an alcoholic buzz. There are a lot of [organic] wines that fight bacteria, because of the natural antibodies within the grapes. Organic wines don't have added chemicals, which reduces the chance of a hangover."
KS: Non-organic wines contain sulphites, which helps them keep for longer. Some people are
sensitive to sulphites, which can affect how you feel after drinking.
On drinking to save the planet…
AC: For the environmentally conscious, drinking organic wine supports the organic industry and helps the planet in general.
On picking what to drink…
KS: Wine-drinking is subjective to personal taste, so choosing which organic wine to have isn't that different to picking out a normal one. Look out for certifications on the label if you want to go organic.