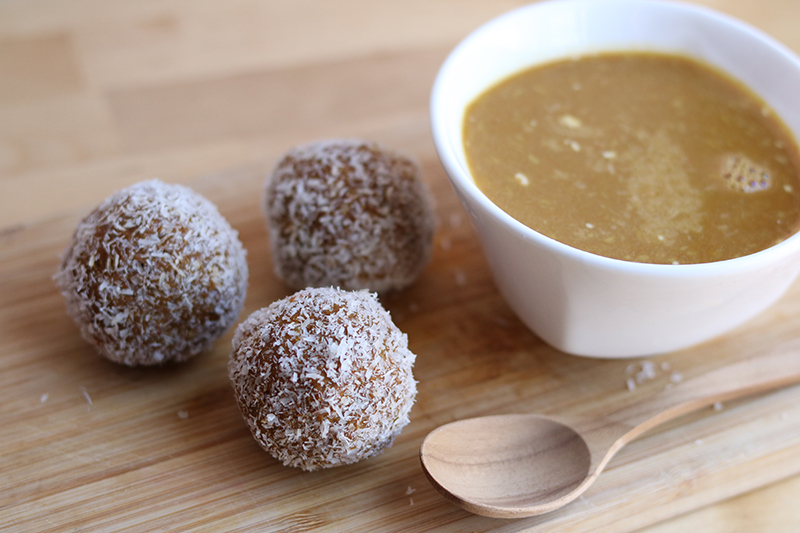 Makes four miso bombs
This is instant soup like you've never seen it before! Prep these miso-curry bomb at home, and simply drop one into hot water when you're ready for an intensely savoury and warming winter broth. As chickpea miso is also a probiotic, it's great for your gut, too.
Ingredients
120g chickpea miso
3 tbsp coconut milk powder
2 tbsp curry powder
1 tbsp tomato powder
1 tbsp onion powder
1 tsp garlic powder
1 tbsp desiccated coconut to roll the miso bombs in
Method
Mix all ingredients except the desiccated coconut in a bowl.
Divide the paste into four and shape into balls with your hands.
Roll the miso balls in the dessicated coconut, thoroughly coating them.
Wrap them up or store them in an airtight box. They will last in the refrigerator for a month.
To serve
Place the miso bomb in a soup bowl, add 150ml hot water and mix well. Your instant miso soup will be ready in seconds.
Prep time:
10 minutes
TIP:
If you can't find chickpea miso, light soy miso will also work. Just watch your sodium intake!