Explore the next wellness hotspots before the rest of the world catches on. By Kate Springer
From yoga retreats to boot camps, sustainable spas and farm-to-table meals, wellness travel has expanded to include mindful experiences in the most unlikely of places. It is one of the fastest-growing tourism sectors – expected to exceed $800 billion by 2020, according to a 2016 study by the Global Wellness Institute.
Of course, destinations like Thailand and Indonesia are way ahead of the curve when it comes to wellness travel, but the options for a restorative getaway are no longer limited to nearby Asian destinations.
And while it has largely been pioneered by brands like Six Senses and COMO Hotels, other hospitality brands are catching up. Traditionally business-focused brands such as Rosewood, Shangri-La and St. Regis have heeded the call for eco- and health-conscious travel, and pivoted accordingly, introducing fresh new concepts at properties all over the world.
So where in the world is wellness travel sprouting? We're already seeing new hotspots emerging in far-flung destinations such as Kazakhstan, Nepal, India, Chile, Sri Lanka and Dubai.
Chile's most peaceful province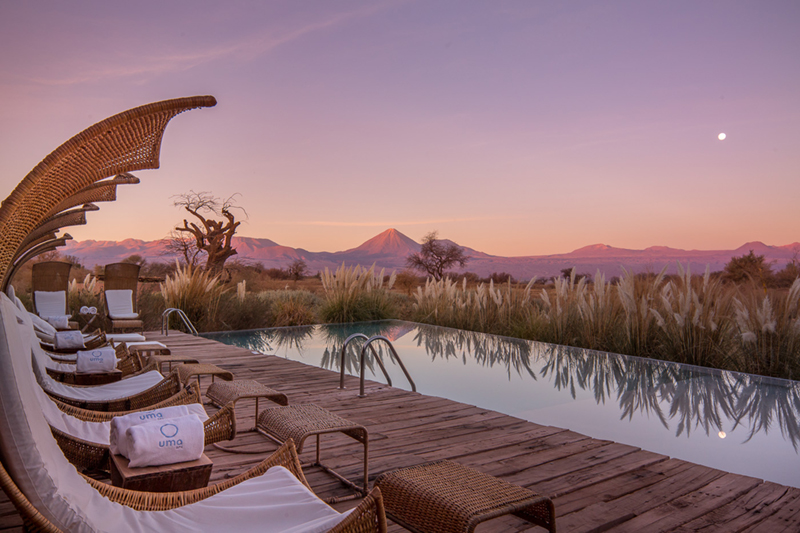 Why go? In the northern corner of Chile, near the Andes Mountains, is the world's driest desert. The Atacama is known for its starry nights, salt flats, pink flamingos, steaming geysers, hot springs and canyons. It's an ideal getaway for those who relish in the vast nothingness of the desert.
At 14,000 feet above sea level, the desert's "El Tatio" geysers are a sight to behold, while the geothermal baths are said to have healing powers. From the dramatic sunset over Moon Valley to the red stones of the Valley of Death, days are filled with an endless array of natural wonders to explore.
Hot spots: The go-to wellness retreat in the desert is Tierra Atacama, just outside of San Pedro de Atacama village – the usual home base for travellers. Built within a former cattle corral, the adobe-walled hotel echoes the desert's stark vibe, with minimalist interiors, warm wood and stone details. As for food, the menu caters to gluten-free diets and offers healthy options – complemented by locally foraged herbs and fruits.
With all the outdoor activities, you'll earn your downtime at the hotel's spa where, drawing inspiration from the natural surrounds, guests are treated to salt scrubs and clay body masks, hot stone massages, facials, and goat's milk baths.
Coming soon: Wellness retreat website Turasoir highlights an upcoming fitness getaway in the Atacama Desert, scheduled for November. Run by Escape to Shape wellness travel specialists, the seven-day retreat will do it all – yoga on the salt flats with pink flamingos as spectators, hiking, biking, horseback riding and more.
India's new wellness hub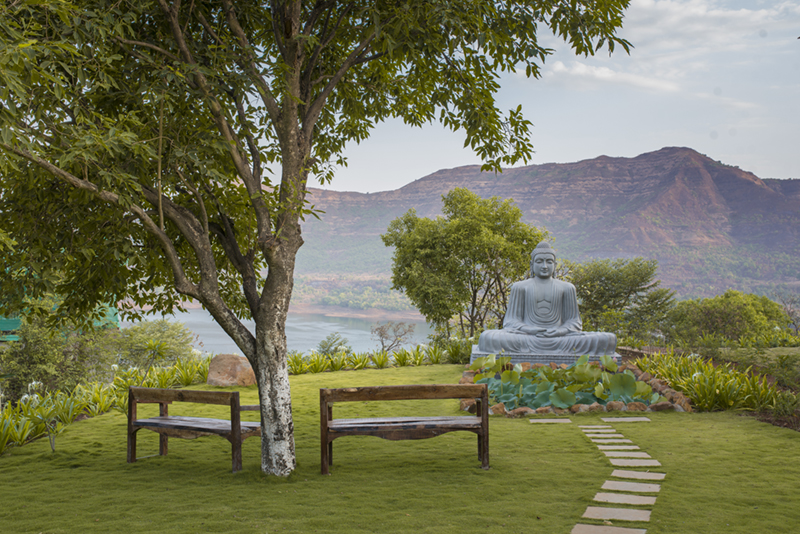 Why go? About three hours southeast of Mumbai, Pune is fast-becoming India's new wellness playground. Outside the sprawling city, travellers enjoy lush landscapes and spiritual adventures, such as the ancient Pataleshwar Cave Temple dedicated to the Hindu god Shiva. Throughout the area, there's no shortage of fresh-air activities, with hikes, gardens and temples galore to explore.
Hot spots: The best-known wellness getaway in the area is 40-acre Atmantan Wellness Resort, overlooking Mulshi Lake. It's a favourite for a reason – starting with the spa. The offerings are endless, including homemade masks and oils, healthy cuisine, infra-red saunas and a salt water pool – not to mention aromatherapy and traditional abhyanga massage. When you're not at the spa, there's yoga, Pilates, spinning, Bollywood dance, meditation and much more.
Coming soon: Pune caught the eye of Six Senses, which is opening its Evason Lodha Belmondo Pune this August. The new spa will come complete with a yoga studio and pool, outdoor lounges and an enormous Hammam steam bath.
Sustainable escapes in Sri Lanka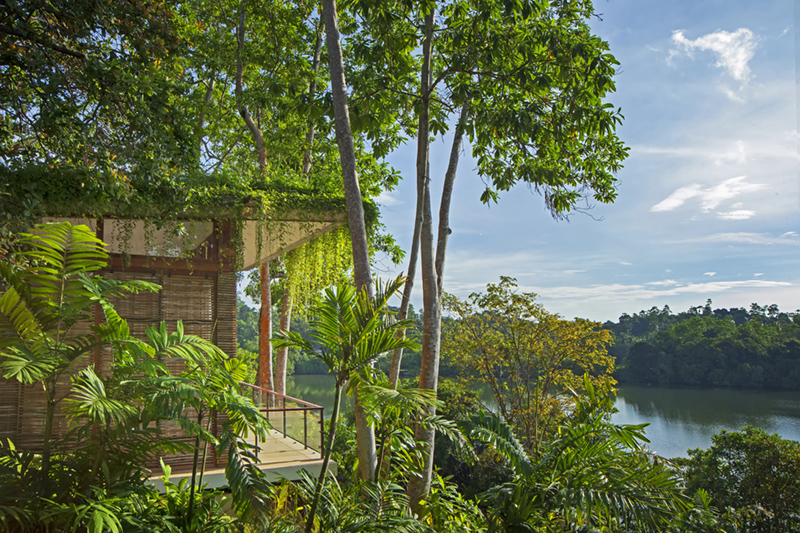 Why go? Whether it's a beach retreat or mountainous tea plantations, Sri Lanka has an experience for everyone. Home to endless rice paddies, seaside yoga retreats and ancient forts, the country offers wellness and sustainability in spades.
Andrea Oschetti – founder of Hong Kong-based travel specialist Blueflower Travel – suggests a wellness itinerary for eco-conscious types. He recommends the 147-acre Peradeniya Botanical Gardens of Kandy, the central heritage tea highlands, and the immaculate Hikkaduwa Beach, home to coral reefs, stilt fisherman, jungles and nesting turtle sanctuaries.
Hot spots: Located in Thirappane village in Anuradhapura, Ulagalla Resort is housed in a 150-year-old mansion with 20 eco-friendly villas that have been purposely built to reduce energy consumption. Spread across 58 acres of gardens and greenery, the hotel has its own solar and organic farms, including a rice paddy field.
Another eco-conscious property is hidden down south, in the hills east of Galle. With just 11 suites, Tri Lanka resort sits on a 6-acre plot on the edge of Koggala Lake. Built to be completely sustainable, the resort features aquaponic gardens, solar panels, open-plan architecture, harvested rainwater and villas made from local materials such as recycled local Jak wood and local granite.
Creature comforts abound too, thanks to a 21-meter pool, easy access to Kabalana Beach via tuk-tuk, and a treetop yoga pavilion. There's also trekking, whale watching and temple outings – not to mention personalized yoga and ayurvedic programmes.
Outdoorsy adventures in Kazakhstan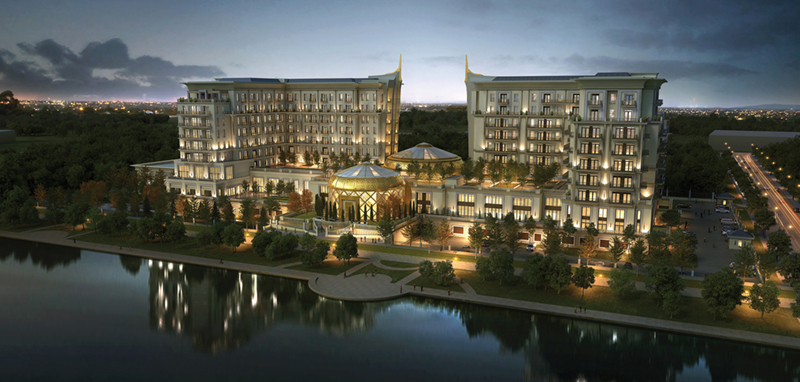 Why go? Kazakhstan may not be on the international radar quite yet, but it's about to become the centre of attention. In June, the capital city of Astana is hosting EXPO 2017 – a global conference where NGOs, politicians and companies will come together to discuss the future of energy.
Kazakhstan is also home to a growing number of wellness hotels that aim to take advantage of the natural surrounds. Outside the capital, the country boasts gorgeous lakes, national parks, mountains and ski resorts.
Atop Khan Tengri – a snow-capped mountain on the southeastern border with China – adventure lovers can take advantage of mountain climbing and trekking, while yoga enthusiasts will appreciate the mountain views and tranquility of nearby Almaty Province.
About two hours outside of the capital is the Burabay (Borovoe) National Nature Park – home to diverse topography, including pine forests, craggy cliffs, beaches, campsites and beautiful lakes.
Hot spots: For a luxurious getaway, try the Rixos Borovoe on Lake Shchuchye. Its Anjana Spa is where guests will find traditional Turkish Hammam rituals, unique Crimean baths, steam rooms – and even chocolate massages.
Coming soon: The St. Regis Astana is opening this July with a slew of wellness offerings, including farm-to-table menus – think 10 types of raw honey – and gemstone-fueled holistic treatments at Iridium Spa.
Zen dens in Dubai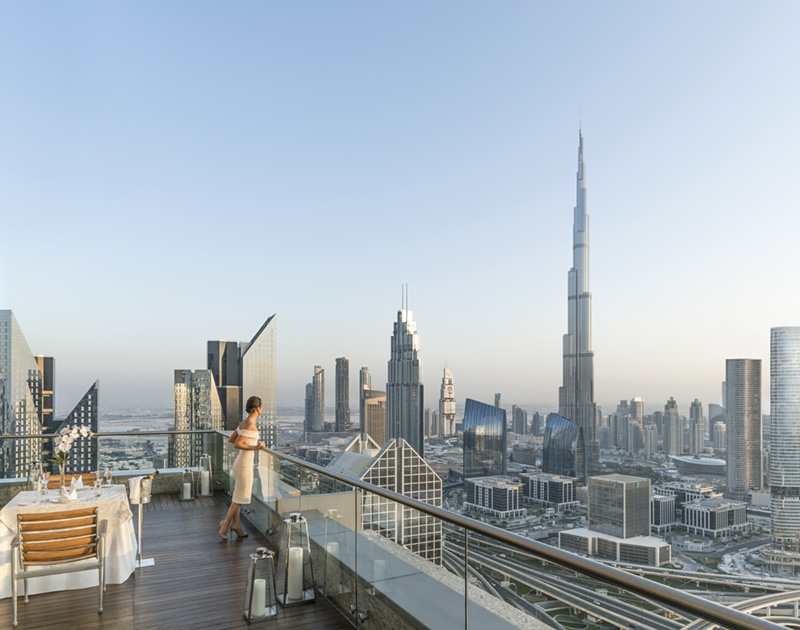 Why go? What, Dubai? You better believe it. The city is fast becoming a wellness getaway with new island resorts, desert escapes, yoga retreats and an insane lineup of spa treatments.
Hot spots: Built on Dubai's Palm Jumeirah – an artificial archipelago off the coast of the city – Anantara The Palm Dubai Resort offers a selection of Signature wellness journeys. Guests can tap into fitness and wellbeing expertise from an on-site ayurvedic doctor or a personal fitness trainer. The hotel is all about Arabian and Asian traditions, so guests can expect an elaborate Turkish Hammam bath complete with heated marble, a cocoon room, facial therapies using seawater pearls and crystal steam rooms.
Coming soon: Dubai is just warming up its wellness offerings. SHA Wellness Clinic is opening a Dubai address this year and Six Senses Spa Dubai has announced plans to open in September. There's also a weekend-long YogaFest coming up this November.
Pokhara's spiritual sanctuaries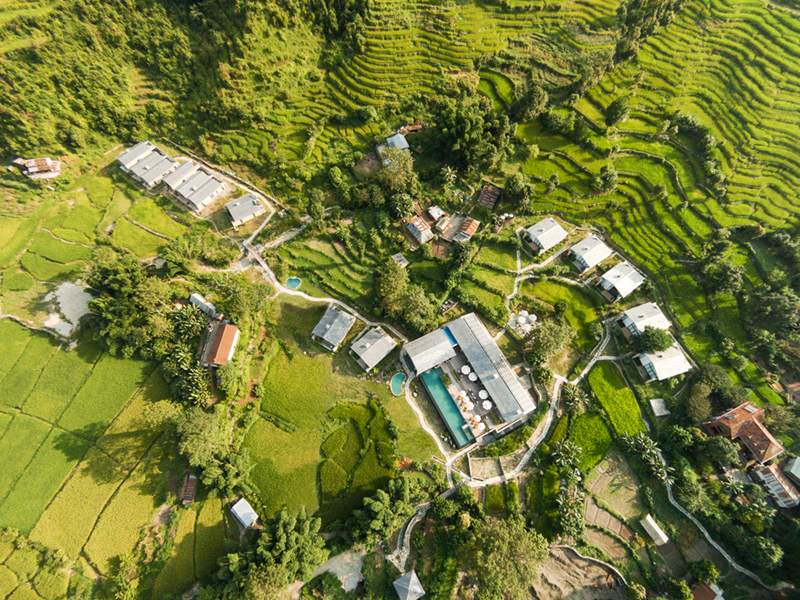 Why go? Still healing from the devastating 2015 earthquake, Nepal is a spiritual destination with diverse landscapes, fresh air, ancient temples and healing health practices. Most travellers start off their trip in the Kathmandu Valley, but wellness travellers will find a haven for health and sustainability in Pokhara, at the foot of the Himalayas.
On the way from Kathmandu Valley to Pokhara, nature lovers may want to stop at expansive Shivapuri Nagarjun National Park – home to rare orchids, birds, leopards and monkeys.
Hot spots: Located 30 minutes outside of Pokhara city, The Pavilions Himalayas eco-friendly boutique resort makes the most of the peaceful atmosphere with programmes that include healthy meals, daily yoga, meditation and loads of relaxation in the middle of the mountains, rivers and valleys of Nepal.
Elsewhere in Pokhara, Sadhana Yoga Retreat offers low-key wellness, where guests can fill their days with meditation, organic meals, reflexology and steam baths. The hilltop centre welcomes drop-ins for a day or two, and also offers month-long stays for those looking to overhaul unhealthy habits.