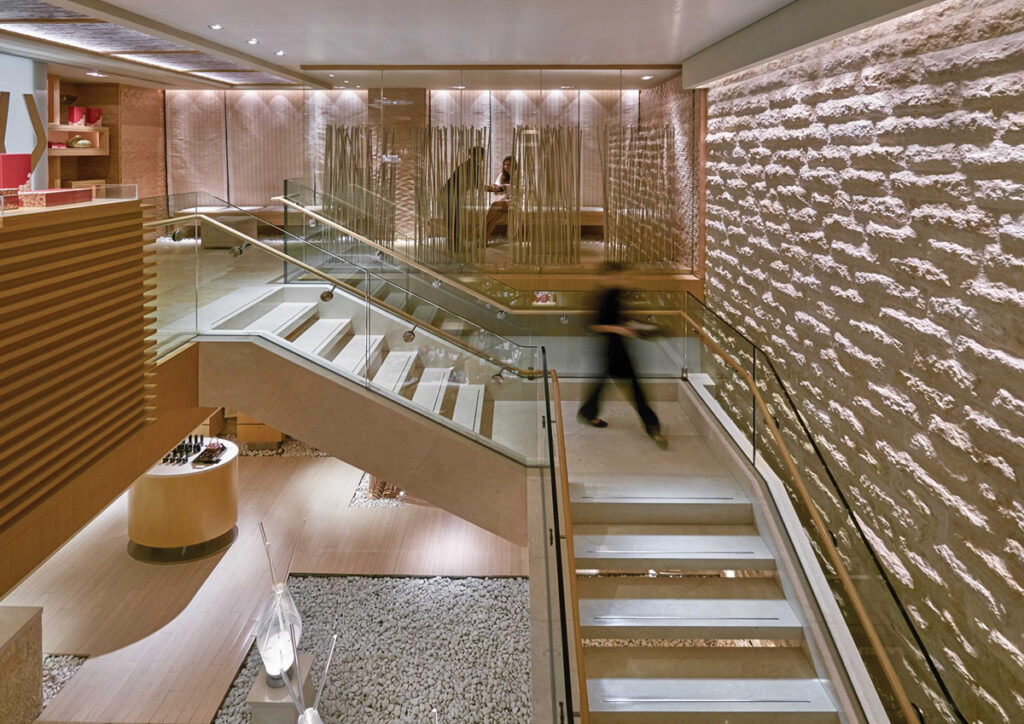 Looking for something to reboot your fitness habit now that gyms are open again? We review The Landmark Mandarin Oriental, a special spa and PT package for the month of June.
The Buzz
Gyms and spas are back in full swing, and if you're looking to emerge from the chrysalis of lockdown, The Oriental Spa's Fitness Reboot package is a great place to start – particularly if you're struggling with motivation. Priced at $1,995, this two-hour spa break is like a mini retreat, with a 60-minute PT session, followed by a 60-minute massage. That's right – endure the gym for an hour and you'll be richly rewarded with a lush massage!
The Treatment
First up, we stood on the dreaded InBody scanner, which gives a detailed breakdown of our stats, from our BMI to our skeletal muscle mass and everything in between. Lockdown has not been kind, and we have a couple of kilos of muscle to gain, and a couple more kilos of fat to lose.
Our trainer pitched our workout perfectly. Despite having access to top-notch equipment, he preferred to demonstrate more body weight-focused exercises and dynamic movements that we could easily replicate at home. Encouraging, good-humoured and extremely knowledgeable, we left the session feeling ready to step up our exercise routine and get fighting
fit again.
But first – that massage beckons! The Fitness Reboot also includes a one-hour rubdown designed to pamper aching muscles and aid recovery after a workout.
The Verdict
As you'd expect from this fab facility, the massage was absolutely dreamy, and we felt very decadent getting so expertly pampered after our workout. Between the PT session, time spent pottering around the changing room taking advantage of the lush shower facilities, and the massage, we enjoyed a full half-day of self-care, and really felt like we got our money's worth. We highly recommend the Reboot for anyone wanting to set foot back in the gym, but definitely needs more carrot than stick!
$1,995 from The Oriental Spa at The Landmark Mandarin Oriental, 15 Queen's Road Central. Offer valid until June 30.
Read reviews of meal plans, restaurants and more in our Review section!