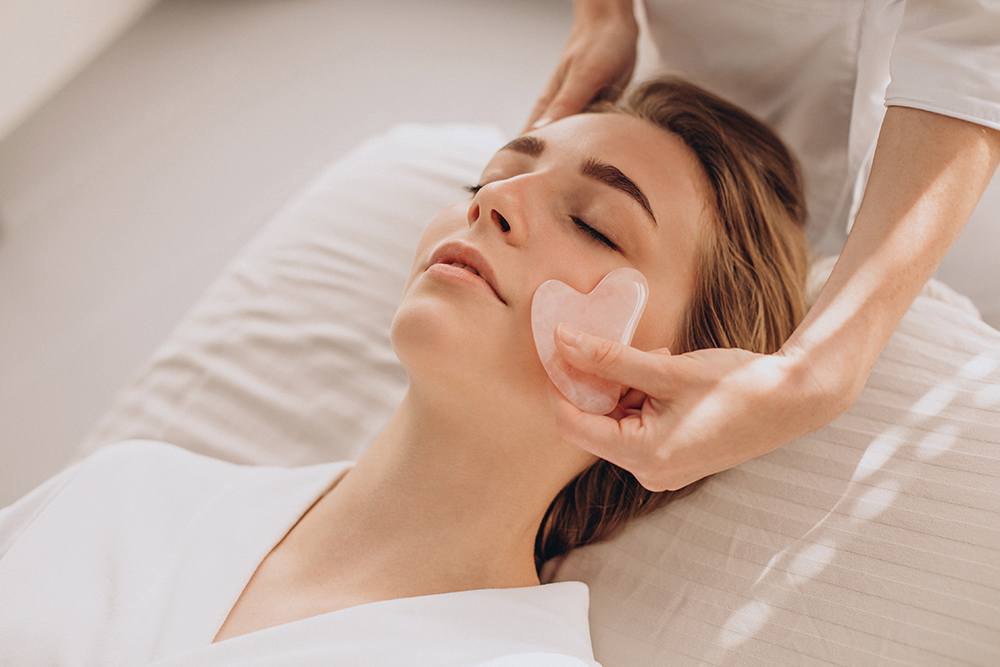 We checked out the the new CBD facial at Balance Health to see if the healing benefits of cannabidiol could be applied to our skin! We've heard that CBD is useful for skincare concerns like redness, irritation and swelling. Here's what we found out about the CBD beauty trend, and where to try it for yourself in Hong Kong.
The Buzz
The CBD trend shows no sign of slowing, and now the supplement is finding its way into our spa treatments! Balance Health has launched a 100-minute, two-part CBD facial treatment that combines facial acupuncture, guasha, singing bowls and reiki.
The Treatment
The procedure is carried out by not one, but two specialists: TCM practitioner Michelle Zhang and bodywork therapist Hafsa Khan. Their respective modalities work together to help deeply relax facial muscles, provide lymphatic drainage and boost that inner glow.
First, we underwent a 15-minute consultation with Michelle, who examined our tongue and pulse, before asking us questions about our lifestyle – whether we suffered from bloating, tiredness, menstrual cramps or other common complaints. We were then led to the treatment room for acupuncture, mostly on our face but also on our ankles to help release blocked energy and address digestive issues. The facial acupuncture is designed to lift, brighten, improve circulation and release tension.
After the needles are removed, Hafsa begins her work, using guasha tools to improve lymphatic drainage, before applying the CBD serums while using her hands to perform an intense but relaxing face massage, together with energy work for a deeply healing experience.
The Verdict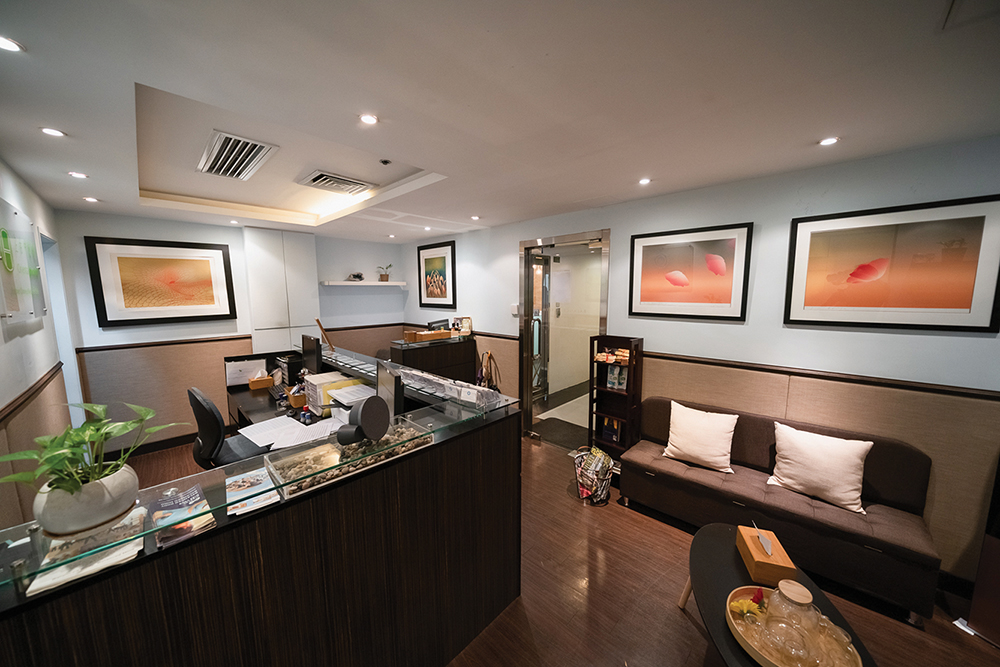 Don't expect any exfoliation or steaming of serums here: this treatment is all about working on the muscles in the face to release tension and impart a natural lift and glow.
The TCM aspect also looks at your wellbeing as a whole, and you may find that the acupuncture improves your sleep quality, relieves stress and leaves you feeling relaxed from the inside out.
We loved how the treatment blended various modalities in a way that gave us a taste of many wellness disciplines; they worked amazingly well together and the singing bowls were a nice touch. We definitely left feeling deeply relaxed – the improvements in our face were an added bonus!
Cost: $1,900 (until September 30) or $2,400 thereafter
Balance Health, 27/F, Universal Trade Center, 3 Arbuthnot Rd., Central, 2530-3315, balancehealth.com.hk