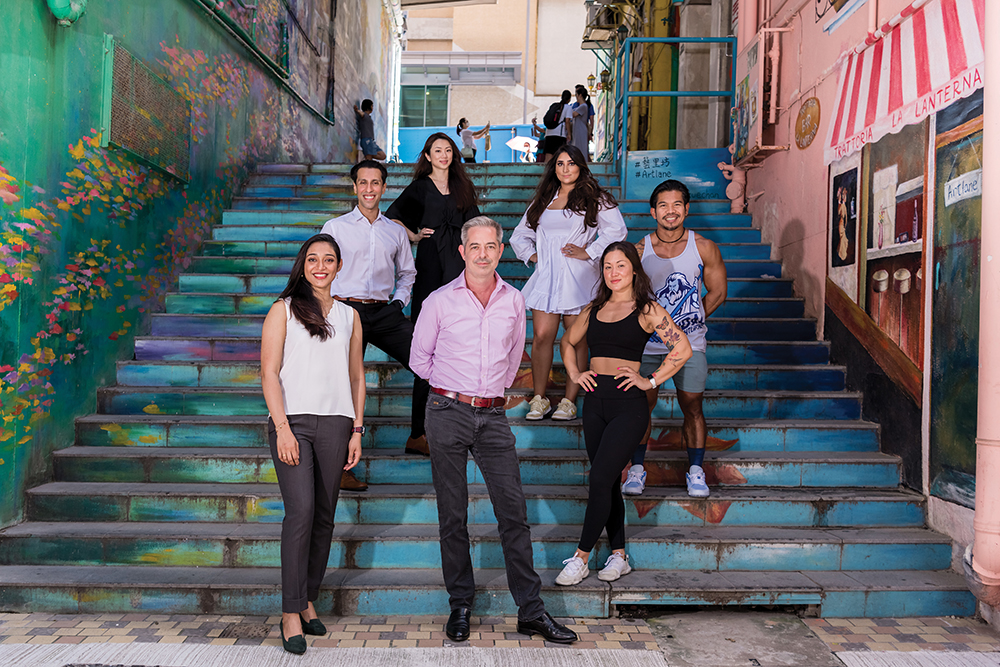 The ongoing pandemic has presented a huge challenge for Hong Kong's startups and SMEs. But amid the difficulties, an enterprising cohort of new business owners, or pandemic entrepreneurs, discovered that even in difficult circumstances, there are opportunities for the bold. We speak to six local founders that have either launched or expanded their operations during COVID to get their insights.
Nobin K. John and Aswini Rachel: Orka Wellness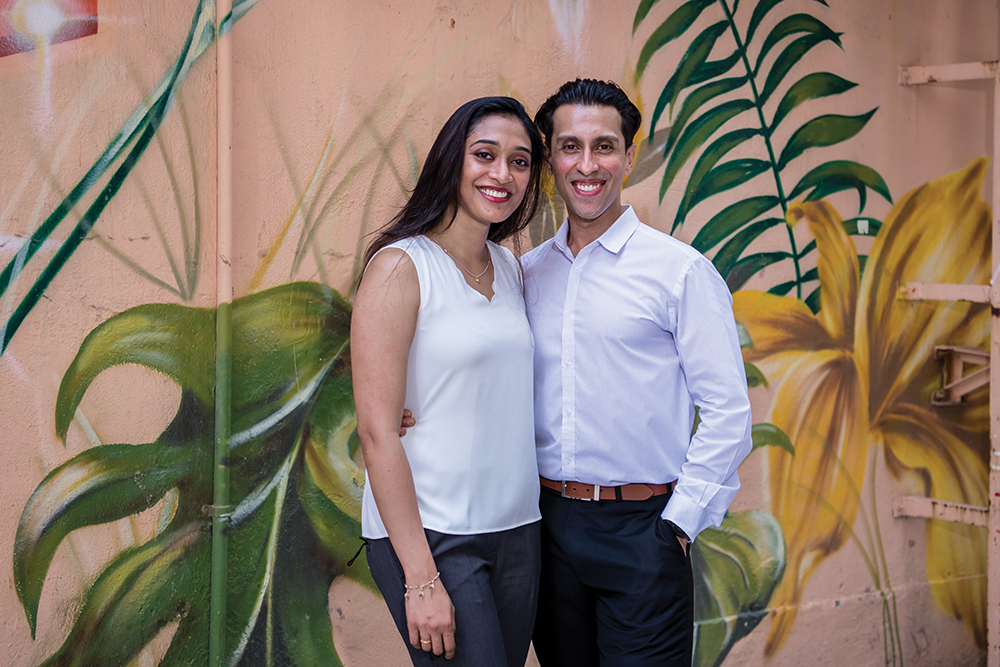 A board-certified functional medicine coach and a culinary nutritionist by training, Nobin and Aswini are already the creators of multiple award-winning fitness and wellness cafe projects overseas. Their initial focus was to grow the Orka brand in India, but when COVID closed borders and left them stranded in Hong Kong, they changed course and launched their Hong Kong operations.
Why did you decide to launch during the pandemic?
Bringing Orka to Hong Kong was the big dream even before COVID struck, but we had it as our five-year plan starting 2020. At the beginning of the pandemic there was a lot of uncertainty and anxiety, and we decided to channel our worry into something productive – bringing our brand to Hong Kong even quicker. Since we couldn't get back to India, we fast-tracked the process.
What have been some of the challenges for you, as pandemic entrepreneurs?
Logistics has been a huge issue. We used to travel and meet directly with suppliers. It's important to us that our products are genuine, and something we truly believe in. As a result we've had to rely a lot on Fedex and DHL. Waiting for consignments to arrive has led to delays in our R&D process. But we got there!
We talk a lot in the media about the struggles of entrepreneurs, but has the pandemic been good for business at all?
More people are becoming aware that they need to take care of their health and wellbeing. Pre-COVID, I think people wouldn't care as much as they don't understand why they need to change their habits.
Simran Mohinani: Mohlia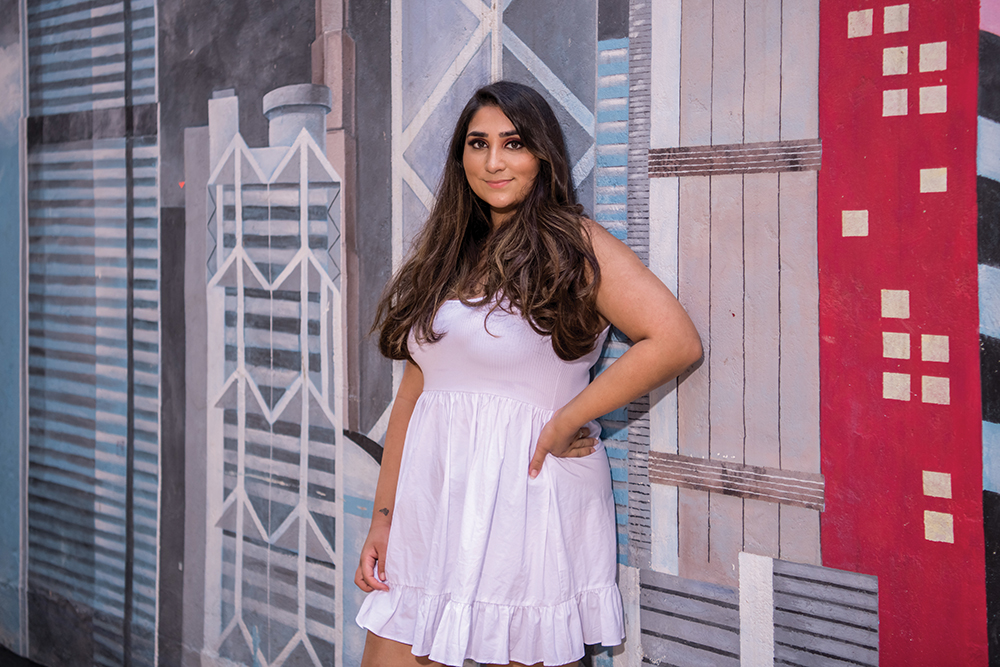 Inspired by the infinity roses that filled her apartment when studying in Boston, pandemic entrepreneur Simran Mohinani decided to bring the concept to Asia, offering long-lasting naturally preserved floral arrangements that last up to two years. In addition to the infinity roses, MOHLIA offers sustainable luxury gifting and has just launched a physical presence in K11 MUSEA.
Was launching during COVID part of your plan?
Not at all! I had always planned on going into the family business, and set up MOHLIA expecting to make a couple of sales a week. Within five days I realised that I had to take it up full time to keep up with demand. I was overwhelmed by demand for customised pieces and ideas for different designs, and we were selling out quickly.
Any advice for pandemic entrepreneurs just starting up?
Follow your dreams and don't pay too much attention to the opinions of others, particularly if it's not coming from someone who has your best interests at heart. I had people tell me that they hate the brand name, that
I wasn't really working hard, and that MOHLIA is only successful because of my family's support, when in truth I work on it non-stop. Their comments just made me want to prove to them that I am hungry and I am building my success on my own terms. Success to me is being happy doing what I love every single day.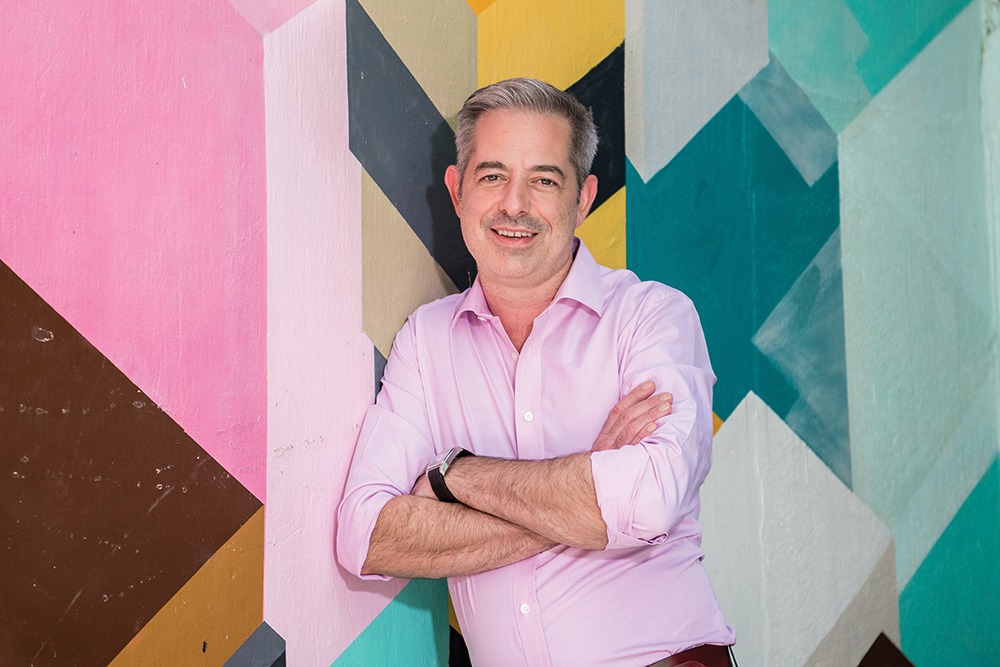 An integrative allied health practice in the heart of the city, Central Wellness was conceived during the 2019 protests. Then, just three months after its official opening, COVID-19 struck. Founder and osteopath Damien Mouellic tells us how he navigated these challenging times.
Tell us about the early days of the pandemic.
We opened in September 2019 and by January 2020, COVID was in Hong Kong. We shut the clinic for two weeks in March to protect staff and figure out how to move forward.
I had two options. Option one was to cut costs, reduce headcount and try to wait out the pandemic. Option two was to use the downtime to invest in getting our name out there, tune up our operations, optimise the website and be ready to go once restrictions were lifted. So I decided to double up and take the chance. We invested in marketing, PR, hiring new practitioners and advertising all the disciplines we offer.
Did the gamble pay off?
When we reopened on April 1, I had about three or four days when I thought, wow, it's not going to work. But then footfall picked up, and within two months we had our best months ever since we opened, and it's been going well ever since.
How do you feel about the future?
People are saying that the pandemic and the protests have killed Hong Kong. I think Hong Kong is about to explode. I see what's happening in Kai Tak, in West Kowloon. The people with money have a vision and I think Hong Kong is going to the next stage. People wouldn't invest if they didn't believe in Hong Kong's future.
A newly-launched pet care brand, LOP & LOA centres around quality, design, sustainability and responsibility. Short for Love Our Planet and Love Our Animals, the brand's first product is a high quality pet CBD formulated by CBD- certified veterinarians. Founder and CEO Susana Chan spent 16 years in the finance industry, until the COVID made her shift her priorities and pursue her passion as a pandemic entrepreneur.
Tell us how you started LOP & LOA.
I had been working in the finance industry for 16 years, and as much as I loved my work, my passion has always been animals. My ultimate dream is to open an animal sanctuary, but for now I have launched a pet business that not only helps animals but offers well-designed, environmentally conscious products.
We chose CBD as the initial product launch because I saw how much it has helped my own dog, who suffers from autoimmune disease. He was in constant pain and it broke my heart to see him suffer, but CBD has helped him immensely. When the pandemic happened I came to realise the importance of life and the need to value each day; it was the catalyst to push me to do something I'm truly passionate about.
What have been some of the challenges of launching at this time?
One of the biggest decisions we faced was whether or not to open a physical store. Ultimately, we decided against it as the risks were far too high for a start-up to take on. Instead we opted to put our resources into our digital platform and presence. However, we realised that some clients still prefer to see the product physically before purchasing, so we partnered up with various reputable veterinary clinics and our products are also available through them.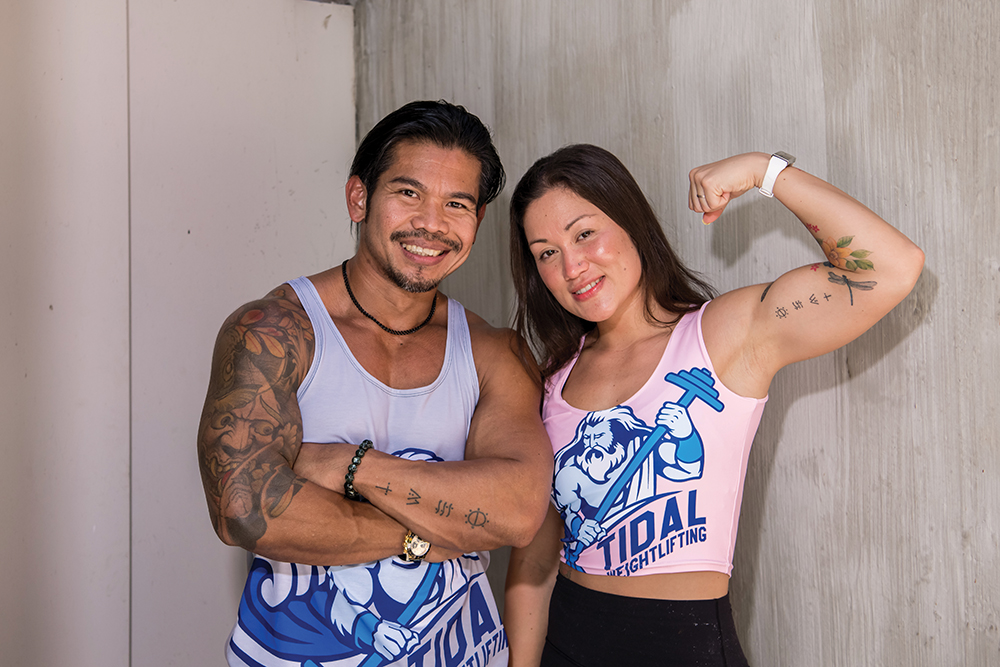 Tidal Weightlifting is a new strength training gym on Arbuthnot Road. Opened just last month, it was founded by PTs Rachel Haslam and Jimmy Pang after increasing demand from their regular clients.
How did you get started?
Jimmy and I were freelance PTs and were running Olympic weightlifting classes at gyms all over Hong Kong. We reached a point where our community grew so large that we could barely accommodate all of our weightlifting clients in classes, and renting gym spaces became unsustainable. Expanding was a no-brainer! And it just so happened that when Covid-19 hit hardest, it brought some commercial rental prices down. That's when we seized the opportunity.
What have you learned about business since launching?
We're a brand new business and we've only been soft-opened for a month so we've still a lot to learn. However, so far we've learnt that hard work definitely pays off; no matter how small your business, as long as the clients appreciate you, you will thrive; time management is key… and always remember to take payments!
Any advice for budding pandemic entrepreneurs?
The best advice I can give during this time is to seize any opportunity if it comes to you. COVID-19 is merely an obstacle and can even sometimes be surprisingly beneficial toward new endeavours. No one's going anywhere, so now's a great time to knuckle down, work hard, and focus!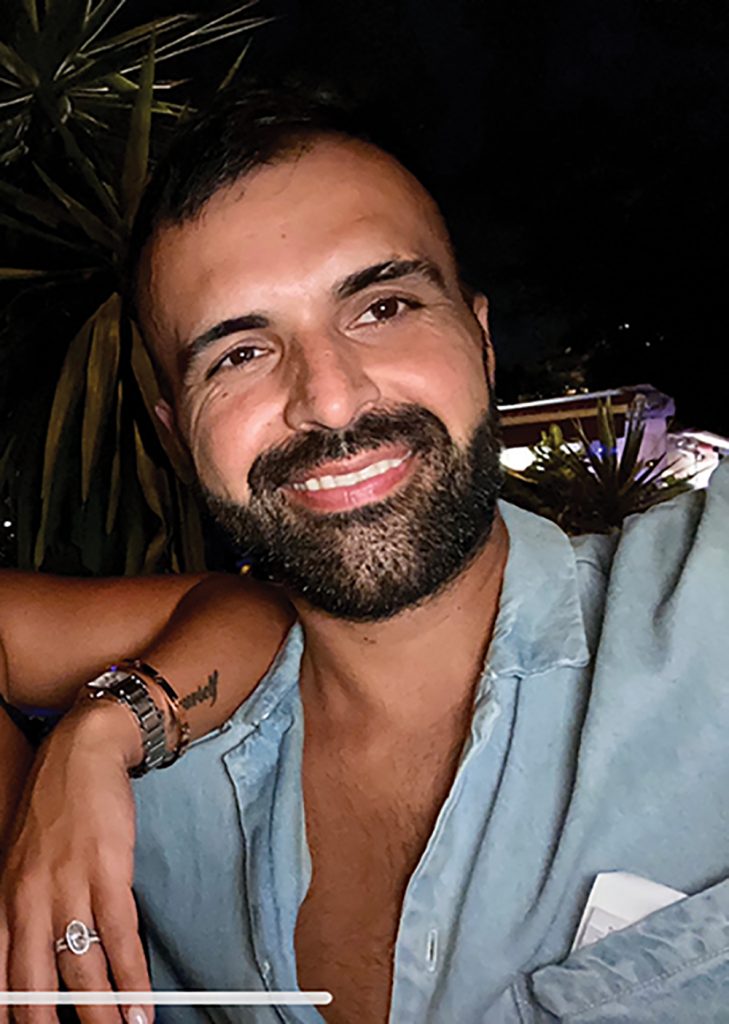 One of the most exciting additions to the city's plant-based dining scene this year, vegan bar and restaurant Big Dill serves up mouthwatering comfort food – think burgers, fried chicken and milkshakes – that's made entirely from homemade (not lab-grown) plant-based protein.
How did you come to launch Big Dill during the pandemic?
Big Dill started off as an events brand, after I launched the Vegan Block Parties in 2019. I could see a strong appetite for plant-based food, so my current business partner Chris Growney joined me and we developed a pop-up concept where we would take over the food service in other bars. When one of the bars that we were working out of left the space suddenly, we had the opportunity to create our first flagship store.
What do you think sets you apart from other restaurants?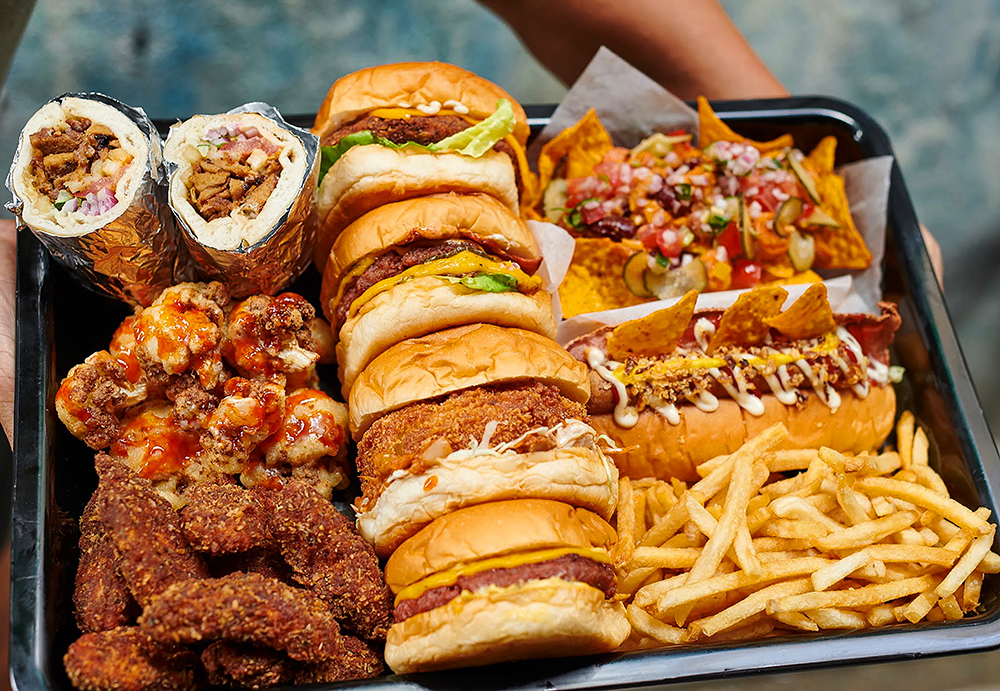 What really sets us apart is that we make all our plant-based proteins in-house out of real ingredients you've known and heard of. This isn't lab-grown food, it's kitchen-made. Also, we offer a 100 percent plant-based food and drinks menu. For example, our Whiskey Sour cocktail uses a vegan egg substitute. I think we are the only ones on Hong Kong Island who can say that.
Why are you so passionate about veganism?
Where do we start?! Whether it's from the perspective of personal health, environmental sustainability or animal welfare, adopting a more plant-based lifestyle has a significant positive effect on your health but also the long- term sustainability of the planet. I've been vegan for five years now, and I was frustrated by the lack of choices I had when dining out. You could say my passion was borne from that personal experience.
Read more: Meet Six Inspiring People Shaping Hong Kong's Wellness Scene