After signing up for and competing in a White-Collar Boxing tournament in 2016, Lisa "The Typhoon" Twinley was officially bitten by the boxing bug, and now wants to see more women taking up the sport for fun and fitness.
Thanks in part to the annual White Collar Boxing and Club Fight Night boxing tournaments, boxing has seen a huge surge in interest in recent years. But while it remains (for now) a male-dominated sport, I'm here to tell you that while boxing is tough, it's also hugely empowering and a ton of fun. While it can be intimidating to step into a male-dominated space and pull on a pair of gloves, you'll be pleasantly surprised to find a supportive, welcoming environment where you can learn a skill, punch out some stress and get fighting fit at the same time. Here are a few gyms offering boxing classes around town.
Warrior Hong Kong
The Gym: Previously known as Warrior Muay Thai, Warrior Hong Kong's vision is to raise the standard of boxing in Hong Kong. They have invested heavily into their boxing program, and even have fighters on track for the Olympics.
The Classes: I recommend their Fundamentals class. It's great for beginners or for those who want to sharpen their moves. Also try out the Boxing and Drills class, which focuses on building combinations, all while raising your heart rate.
The Boxing: Fully equipped with multiple punching bags, there is plenty of space to learn some grueling combinations.
The Trainers: Jonathan Fung worked me hard. His personal style is movement-based, teaching strong fundamentals with a bit of pizazz.
Highlights: If you're a bit more serious, you can get in the ring under the watchful eye of Coach O.
I had the pleasure of going up against a couple of boys and showing them my right hook!
Tip: Arrive a little early for a stretch as there wasn't a lot of focus on this at the beginning of the sessions.
Cost: Drop-in $250; monthly membership $1,900.
3/F, Block C, Sea View Estate, 8 Watson Rd., North Point, 2512-2262, www.warriorhongkong.com.
The Fighters Club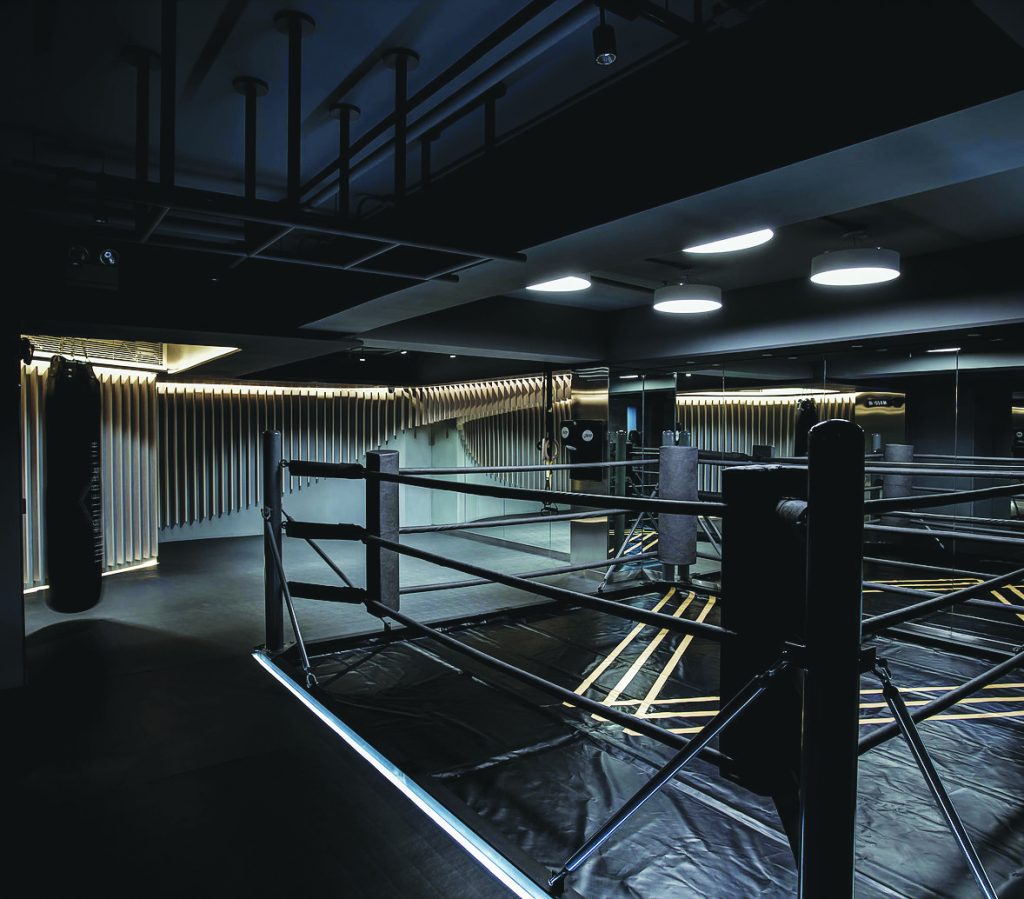 The Gym: This gym is unique in that they only provide one-on-one training. This means that you get tailor-made training based on your individual goals using a systematic breakdown of techniques and fighting strategies to suit both beginners and advanced fighters.
The Boxing: I trained with Bryan, who put me through my paces in the initial warm-up. We focused on improving my speed and he showed me techniques I had not used before. My hour was a total body workout with "breaks" that consisted of push-ups, burpees and sit-ups.
The Trainers: Bryan has had a lot of success by using boxing as a fun and interactive way to keep women engaged and coming back for more.
Highlights: It's all about you, all the time! I was given a very considered, personalised short and long term plan from my PT.
Tip: Not suitable for those wanting to fade into the background in a group class.
Cost: one-on-one training is $750 per hour.
3/F, Shiu Fung Building, 51-53 Johnston Rd., Wan Chai, 2602-8922, thefightersclub.com.hk.
Impakt MMA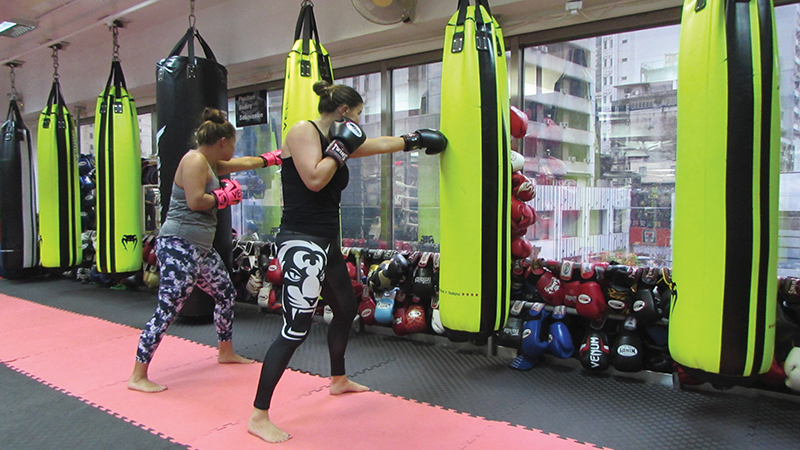 The Gym: Impakt MMA is owned and run by Alain "The Panther" Ngalani, four-time World Kickboxing Champion and One FC
MMA fighter.
The Classes: With morning bootcamp, evening boxing, and a range of classes during the day covering everything from weight training to HIIT and MMA, there are classes to suit all levels
and interests.
The Boxing: Start with a private session. The trainers will walk you through techniques and ensure you are learning the science of boxing, all while getting sweaty and having lots of fun.
The Trainers: Kev Reed is one of the most motivating trainers I have come across. He will not only get your fighting fit, but mentally focused as well.
Highlights: Wednesday bootcamp is the perfect mixture of kettlebell swings followed by a cathartic session on the punching bags.
Tip: The changing rooms are spotless and functional, but don't expect a blow drying station or any other frills.
Cost: $200 drop-in; membership $1,099 per month (summer special rate).
2/F, Wing's Building, 110-116 Queen's Road Central, 2167-7218, www.impakt.hk.
The Studio by JAB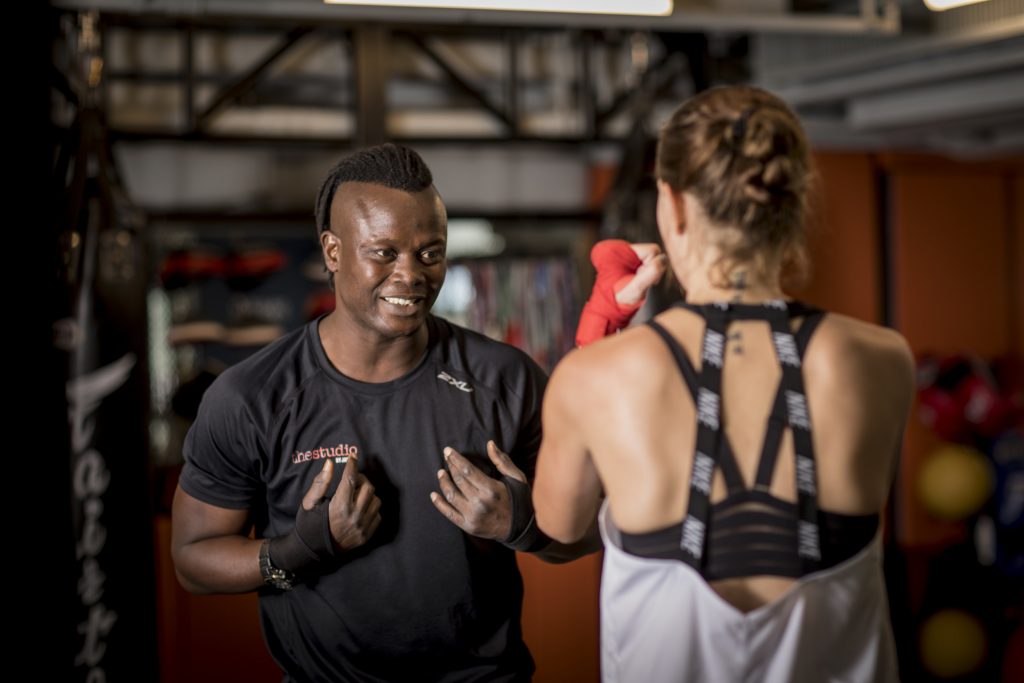 The Gym: Offering a wide range of services, at JAB you can get fit, change your lifestyle and learn a combat sport, all under one roof.
The Classes: The classes were well structured, starting with a traditional boxing warm-up. The cardio focused sessions were a killer, and then the technique sessions burned those muscles – muscle memory is all about repeat, repeat, repeat.
The Boxing: The schedule is the best in town, offering the chance to box twice a day if you wish. Keeping things varied with fitness, technique and the opportunity to spar, everyone is catered for.
The Trainers: Jordan and Ibrahim both have their own unique styles. I recommend training with both to see which style suits you.
Highlights: There is a real community feel to this gym. They ensure that you have fun and make new friends whilst getting your sweat on.
Cost: Drop-in $300; package of 10: $2,750 (this gets cheaper the more you buy)
Tip: They don't have a ring, which is a shame for those wanting to spar and get a feel for a proper fight.
5/F, Crawford House, 70 Queen's Road Central, 2851-6684, www.studiojab.hk.
Warrior Academy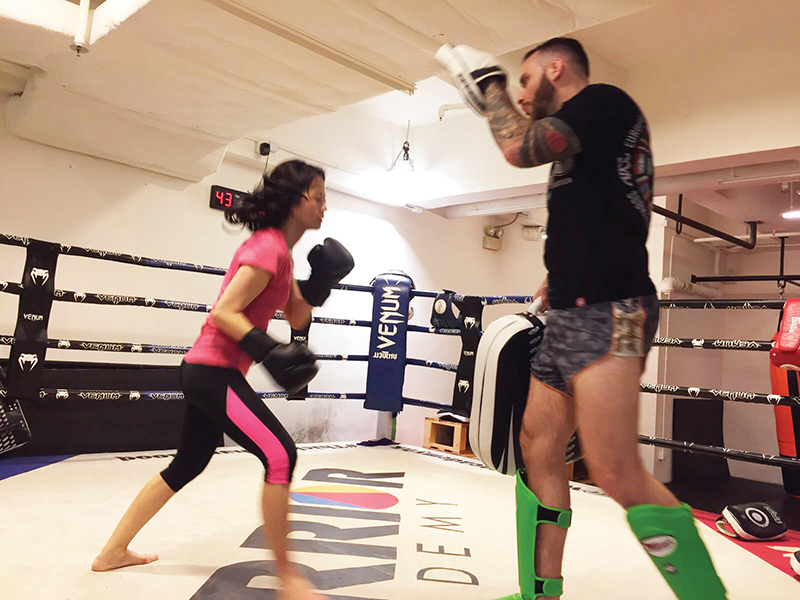 The Gym: An all-inclusive gym (no longer affiliated with Warrior Hong Kong) offering mixed martial arts (including a first-class wrestling program) and a Lean & Mean program for those focused on body transformations. 
The Classes: With two schedules running in parallel, you can focus on Strength & Conditioning or MMA classes. The first sessions start at 6.30am for the early birds and continue through to the evening. The strong (wo)man classes are a great addition to supplement your boxing training. 
The Boxing: I really enjoyed the style of boxing at Warrior. It wasn't just about hitting pads; you also focus on the fundamentals. 
The Trainers: Matt and Bernard highlighted to me why training with different coaches is so beneficial. Their use of analogies to help hone a skill was a real eye opener – even after two years, I'm still learning!
Highlights:  With a large female membership base, you will not feel intimidated getting stuck in and throwing some punches. 
Tip:  Book in advance as classes may be cancelled if there aren't enough people booked in. 
Cost: Drop-in: $250. Contact them for more packages.
1/F, Hong Kong Plaza, 188 Connaught Road West, Shek Tong Tsui, 2838-3878, warrioracademyhk.com.
Follow Lisa's boxing journey at www.typhoonboxing.com.