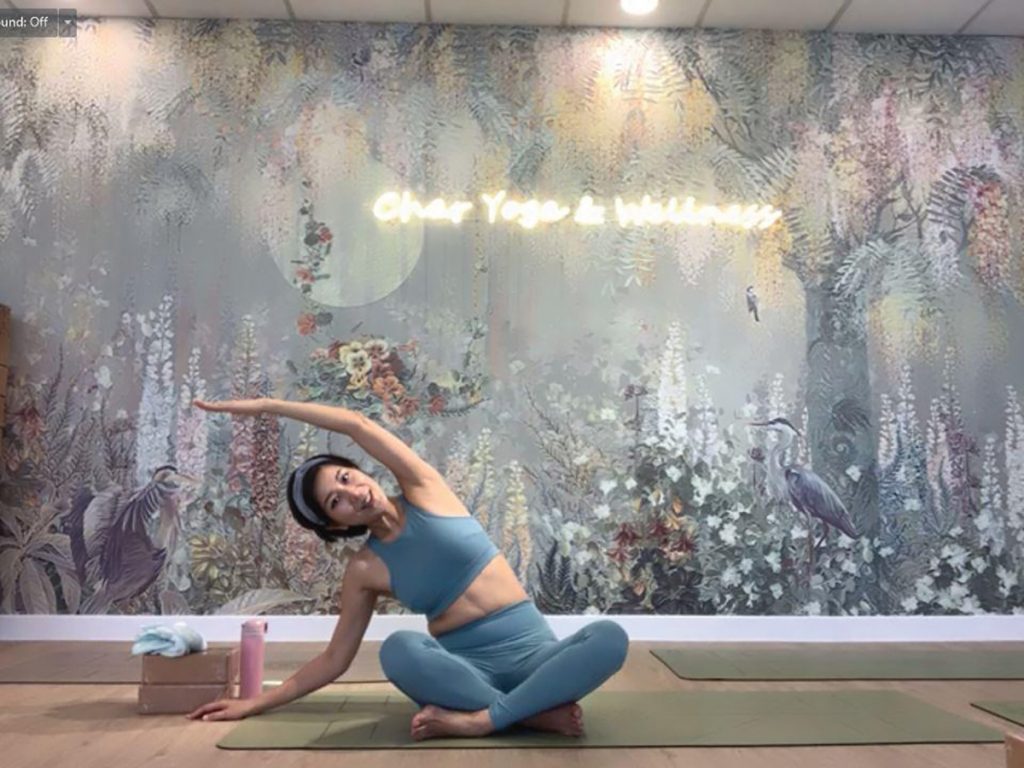 After she was diagnosed with breast cancer in 2020, Charmaine Cheng underwent a mastectomy and breast reconstruction – two invasive and painful experiences that left her wondering whether she would ever be able to exercise again. As a certified yoga instructor, Cheng focused on her recovery by tailoring her daily practices and meditations, eventually launching a YouTube channel and, more recently, opening her own yoga studio dedicated to the needs of cancer survivors. I spoke with Cheng to learn more about her social enterprise studio and Hong Kong's first yoga studio for cancer survivors, Char Yoga & Wellness.
Can you tell us a bit about your yoga studio?
Char Yoga & Wellness is Hong Kong's first mind-body yoga studio that caters to cancer warriors. Rather than focusing on physical endurance, our mission is to promote a balanced and healthier life for all individuals, especially in the mind and soul. Not only do we offer yoga and singing bowl therapy, we also operate an in-house handicraft studio where we teach guests how to make candles and natural soaps, which are sold in our studio shop. We also provide job opportunities for cancer warriors who are struggling to resume work, offering flexible hours, stress-free community, and a happy working environment!
Why did you feel called to open a yoga studio?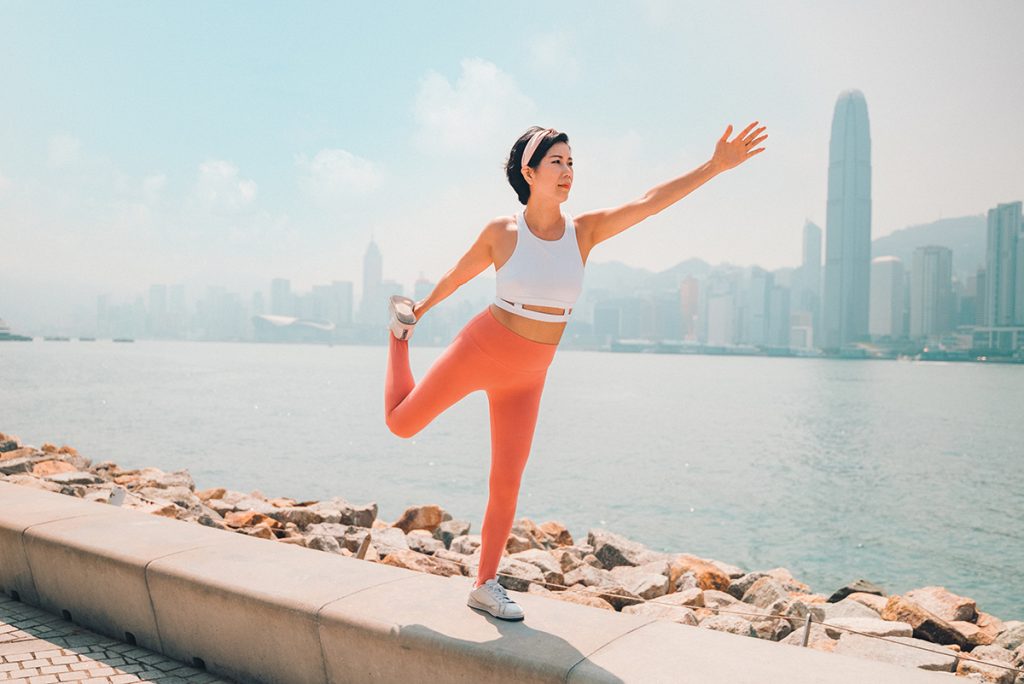 I have had a special connection to yoga and meditation for a long time. Most recently, yoga has been a way to connect with myself throughout my breast cancer journey, and I thought it was a great idea to open a studio specifically as a social contribution to serve the needs of cancer warriors. Our yoga and handicraft studio serves as more of a community, rather than just a place to work out. We want to provide a welcoming and inclusive space for people to come and get in touch with their mind and body, and meet other people going through similar experiences.
What benefits can yoga offer cancer patients?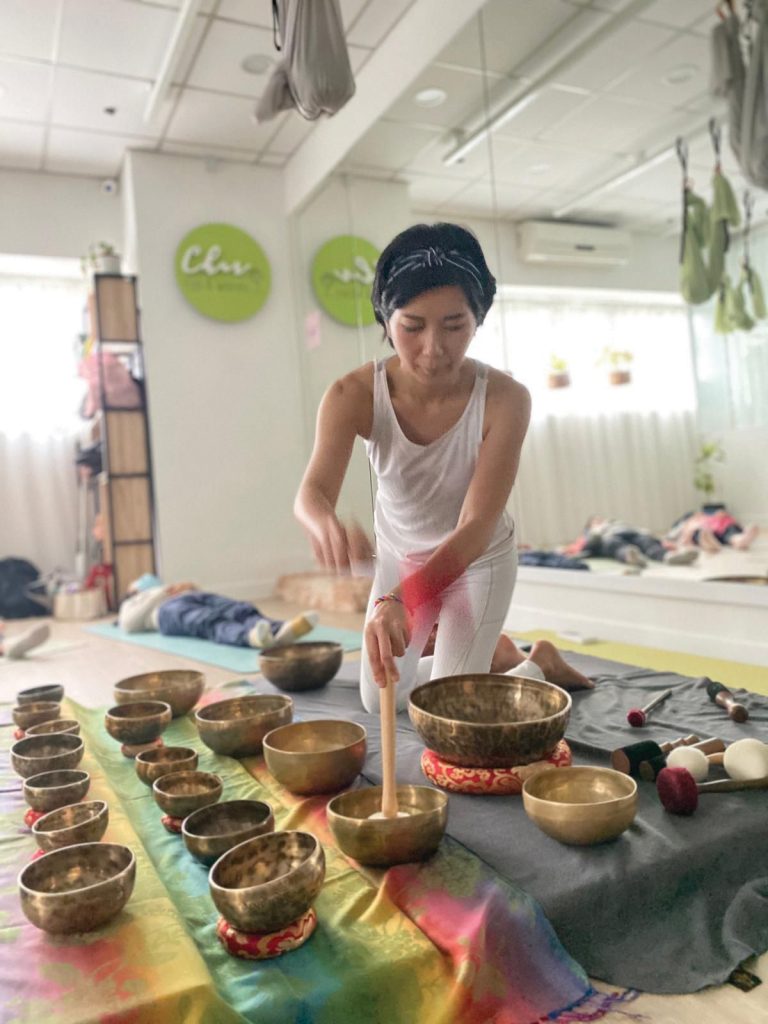 Cancer is something that significantly lowers your quality of life; fatigue, pain, depression, low self-esteem and trouble sleeping are really common when living with cancer. Yoga can help decrease the stiffness and tightness in the body from cancer treatment. It promotes relaxation, and lowers any stress and anxiety that someone might be experiencing. Even after someone recovers from cancer, the rehabilitation journey is an ongoing process; as cancer warriors, we need to always be exercising and maintaining our health.
For instance, I underwent a breast mastectomy and TRAM flap surgery, as well as four cycles of chemotherapy injections, which disrupted my normal life for around seven months in 2020. Bodies that have experienced trauma like that are meant to be stretched and exercised to release stiffness and tightness, but it seems that many cancer warriors are not aware of this. I have met people who were unable to raise their hands even after a few years post-surgery. This was the main reason I created my YouTube channel, Wellness with Char: to promote awareness of how yoga complements the rehab period and to show that exercise is a lifelong companion, no matter what stage of your life you are in.
You mentioned that you also hire cancer survivors?
Yes, some of our handicraft teachers and singing bowl instructors are also cancer warriors. That's important for a studio like ours, because it means that staff here can truly understand and empathise with what our guests are going through. Everyone in this space is able to provide valuable support, on and off the mat.
Classes start from $120. 1402, Kwai Cheong Center, 50 Kwai Cheong Rd., Kwai Chung, 5225-5538, charyogaandwellness.auau.io
More on Liv: 7 Amazing Social Enterprise Restaurants In Hong Kong To Try