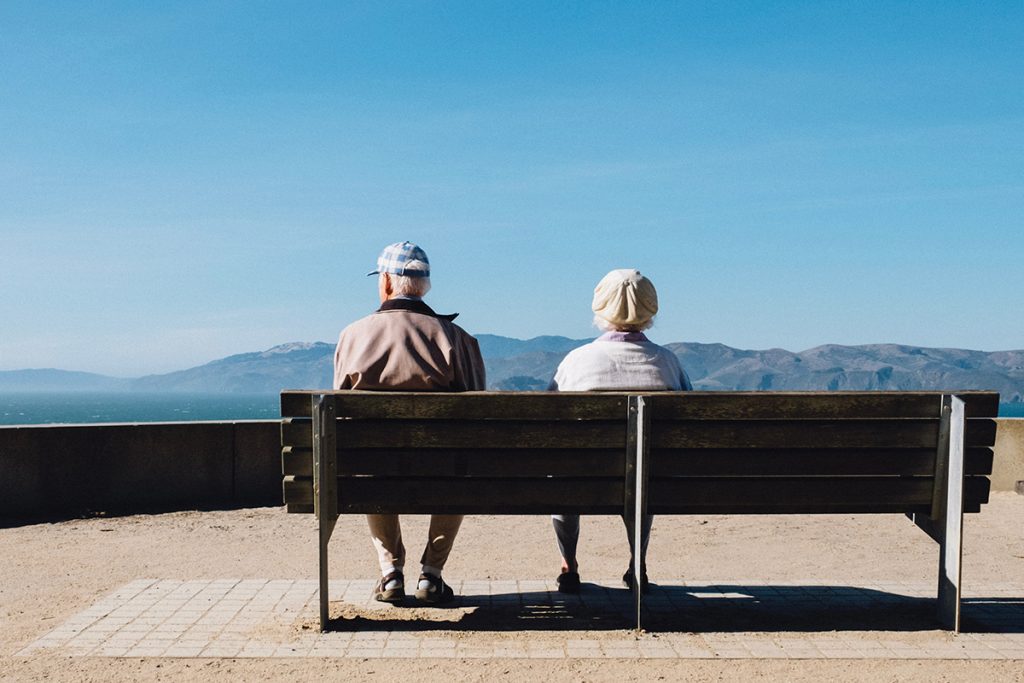 If the pandemic has shown us anything, it's that our city's retired and elderly residents are often overlooked and under-supported. If you or someone you know is over 65 and struggling with isolation, here are a few great local hiring programmes that cater to Hong Kong senior citizens through training and employment opportunities.
K11 MUSEA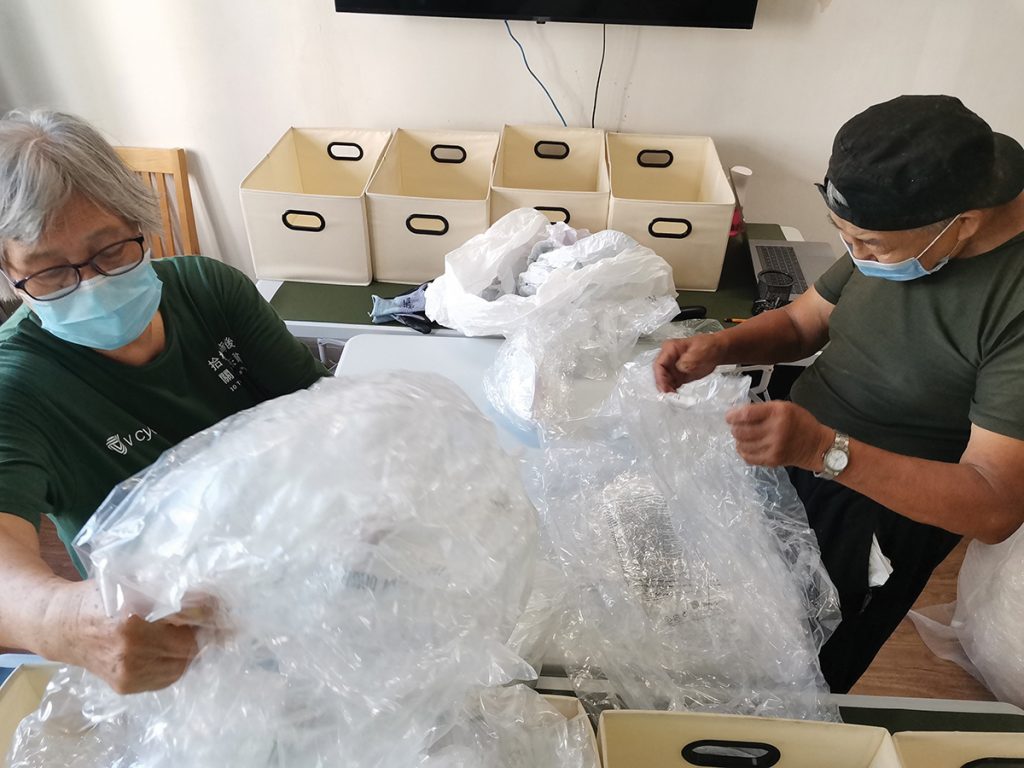 K11 MUSEA runs an internal scheme that hires and trains senior citizens to help create upcycled umbrellas from single-use plastics. Working with V Cycle, a social enterprise that supports Hong Kong's elderly by providing dignified work in materials collection and recycling, K11 MUSEA pays senior citizens a fair wage to clean and sort plastic collected from participating retailers. The processed plastic is then upcycled by machine into special K11 branded umbrellas. Since its launch in April 2021, the programme has saved over 7,000 plastic bottles from the landfill. Most of the umbrellas are given back to retailers or can be rented by K11 MUSEA customers. But if you'd like to get your hands on your own, you can also purchase one online at the mall's online store.
18 Salisbury Rd., Tsim Sha Tsui, 3892-3890
Gingko House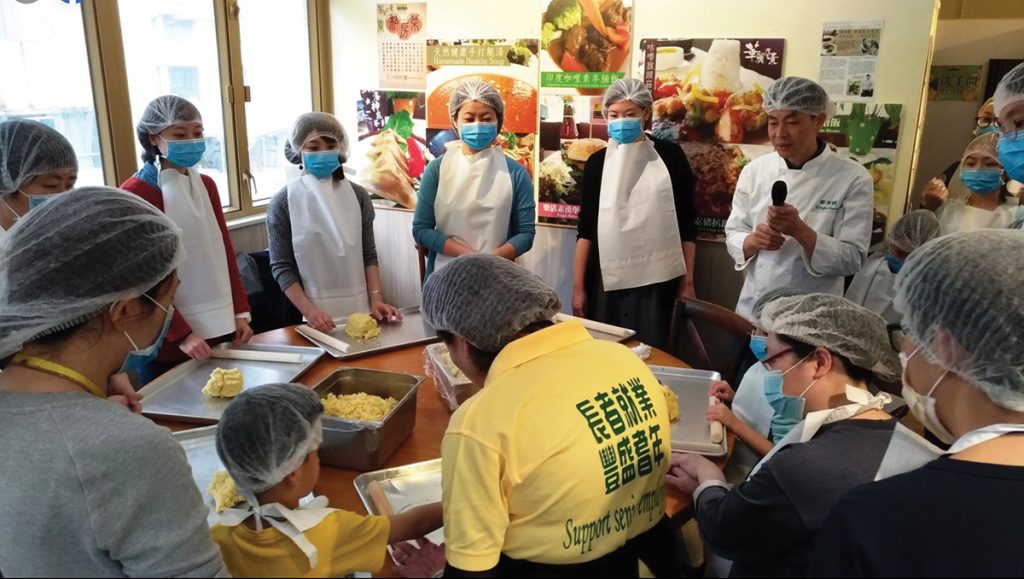 For nearly two decades, restaurant chain Gingko House has provided employment opportunities to senior citizens, hiring them to work as cashiers, waitresses, and other various roles in locations around the city. Since its launch in 2006, the social enterprise has expanded their offerings beyond restaurants, to include Hong Kong Kitchen, a food factory located in Fo Tan that supports the NGO's catering business, and Gingko House Love Project (GHLP), which recruits its elderly employees to make mooncakes for people in need over the holidays. You can support GHLP by visiting their website, and sponsoring a meal or sweet treat – Gingko House will personally deliver it to underprivileged communities or charities in Hong Kong.
Happy Veggies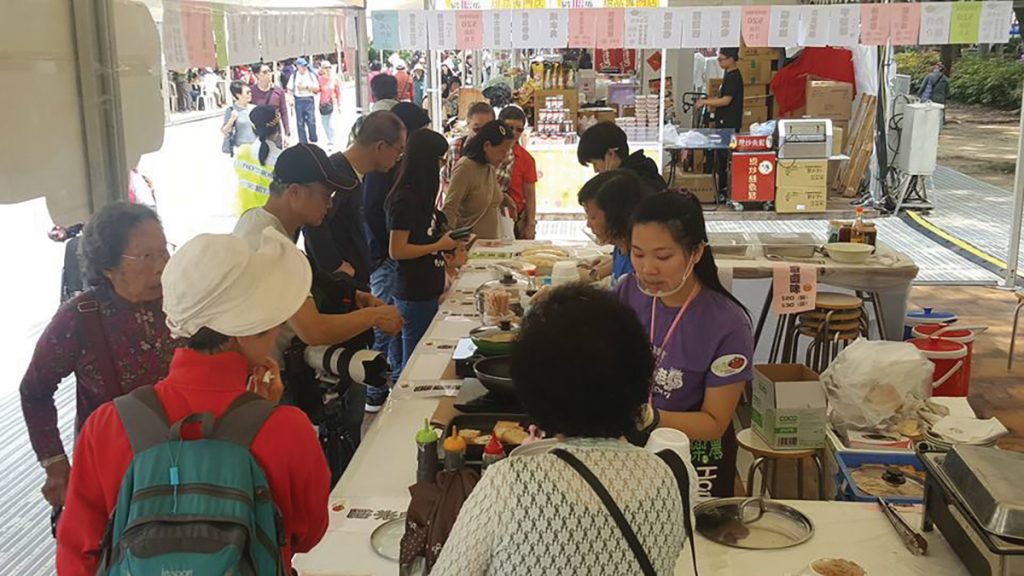 This vegetarian restaurant employs both the elderly and the hearing impaired, and also supports local farms, buying fair trade veggies for its plant-based menu. Not only is it a worthwhile social enterprise to support, the menu here is also relatively health-conscious, using minimal salt, sugar and oil, with zero MSG or processed ingredients. Their specialty is turning traditional Chinese dishes into meat-free versions, without sacrificing on flavour (I recommend the pan-fried lotus root cake, and tomato and potato dumplings in soup!).
Happy Veggies, Yuen Yuen Institute, Sam Dip Tam, Tsuen Wan, Hong Kong, 2490-9882
Hong Kong Disneyland
The happiest place on earth also supports employment opportunities for Hong Kong's older residents! Retirees are encouraged to apply for roles like merchandise sales, food and beverage outlets and guest services in the park, with flexible working arrangements available that support individual abilities, strengths and physical condition. Plus, you get to work alongside Mickey and the whole gang!
Penny's Bay, Lantau Island
HSBC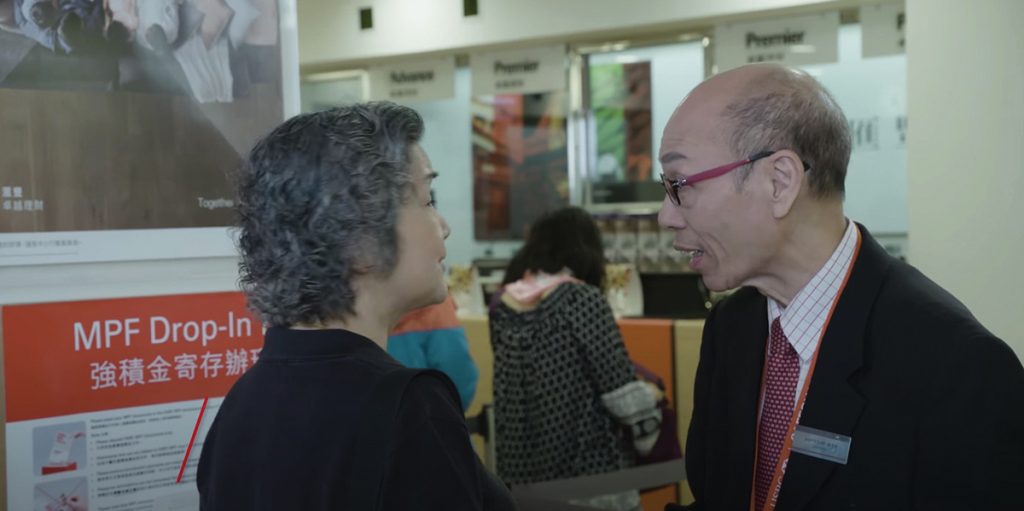 An early adopter of age-inclusive hiring programmes, HSBC launched their "Smart Seniors" initiative in 2010 to attract senior citizens to join the banking industry. Applicants of any advanced age are welcome
to apply, and if accepted, are provided with training to work in HSBC branches. Some of the duties they may be asked to fulfill include greeting customers, customer service, and training new recruits. HSBC also offers flexible working arrangements and more frequent break times for programme participants to help cater to their needs.
Read more: Where To Volunteer in Hong Kong For English Speakers