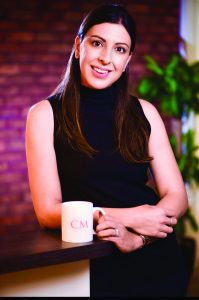 Dr. Sharmeen Shroff is a clinical psychologist and the director of Central Minds, an integrated therapy practice in Central, offering a wide range of counselling and therapeutic services.
What do you think is missing in the conversation around mental health in Hong Kong?
We need to make mental health a priority first and foremost. Once we have done this, we can start to tackle accessibility and affordability of treatment. Progress in mental health cannot be made without tackling the issues of stigma – there is no vaccine for our mental health and we now need to work together to flatten the mental health curve. If there's any silver lining to the pandemic, it's that it has dramatically reduced shame and stigma around mental health; talking about mental health is increasingly becoming a new norm.
Have you noticed a difference in the mental health situation in Hong Kong since the pandemic started?
The pandemic came hot on the heels of the civil unrest in Hong Kong, so we have been struggling with challenges to our mental health for more than just a year. In both situations, people have been afraid to go out, have been isolating at home and their physical and mental safety has been compromised. What we are seeing is an increase in stress levels, anxiety and depression. I imagine we will be seeing the effects of the pandemic on our mental health for years to come.
What advice would you give to someone who would like to give therapy a try, but doesn't know how it can help them?
One of the biggest misconceptions about therapy is that it's only intended to treat serious mental illness. However, it's actually completely the opposite. Therapy can help with nearly every aspect of life, from day-to-day worries to complex psychological conditions.
If you're thinking about therapy, reach out to a few different therapists and request a short phone conversation. All therapists should offer a brief phone call at no cost to answer any questions you may have and determine if they are the right fit for you.