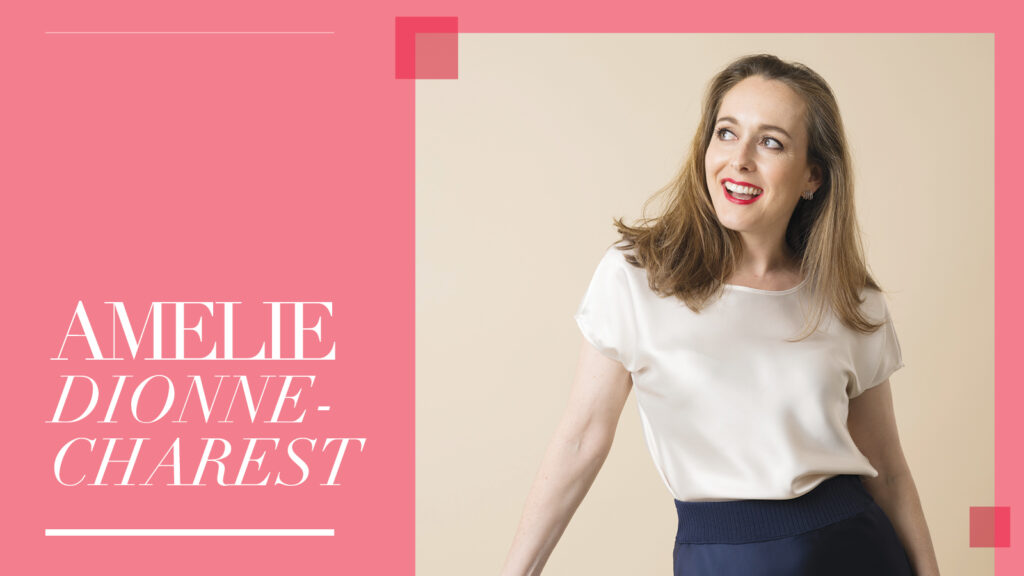 The founder of insurance brokerage Alea, Amelie Dionne-Charest is a former lawyer specialising in medical law and bioethics. Her aim is to disrupt the often confusing world of health insurance, making it easier for people to select the right plan for themselves, their families, and their employees.
Tell us why you founded Alea.
Alea (formerly AD MediLink) was born out of my personal experience, struggling to understand all the insurance options out there. Choosing the right insurance plan is often a frustrating, complex and confusing process. I realised there must be a better way. I created Alea with the mission of empowering people with trusted insurance information so they are equipped to make the best decisions for themselves and their family.
What differentiates Alea from other insurance brokers?
We're a non-traditional insurance broker disrupting the health and life insurance industry by focusing on wellness and digital tools. We're independent advisors that provide a wide range of choices and client servicing. Our job is to listen, care and fight for you regardless of your medical history. We've built strong relationships with 25-plus insurance companies, allowing us to offer more than 100 insurance solutions for every budget. Our clients are able to access members-only health & wellness benefits, from exclusive discounts to curated newsletters and talks by top health experts. For companies, we have designed bespoke programs to keep teams healthy, happy and productive.
Through our sister company Healthy Matters, we've also established Hong Kong's leading health resource and a network of healthcare professionals and partners.
Your tagline is "health insurance for women, by women." What needs do women have when choosing insurance that isn't currently served by other brokers?
Women account for 80 percent of purchasing decisions in the healthcare industry. Yet, too few insurance solutions are focused on their specific needs. We're on a mission to change that, which is why we've created a new platform, Alea for Women, to empower women to take control of their mental and physical health. As part of this offering, Alea helps women select an insurance plan that's just right for their current stage of life – from health insurance to critical illness and life insurance options – comparing hundreds of plans from well-known insurance players. In line with our continued commitment to women's wellness, for every new insurance plan signed up for through Alea, part of the proceeds are donated to the Karen Leung Foundation (KLF), a charity that raises awareness and support for cervical cancer.
You also offer many additional perks and services for your clients. Can you tell us about some of those?
We are always partnering with local brands to offer new perks to our clients. We work with health, wellness and lifestyle brands to offer our clients exclusive discounts to help them keep a healthy body and mind. In addition, we also provide ongoing education and support through newsletters, talks, and other members-only benefits.
Learn more at alea.care