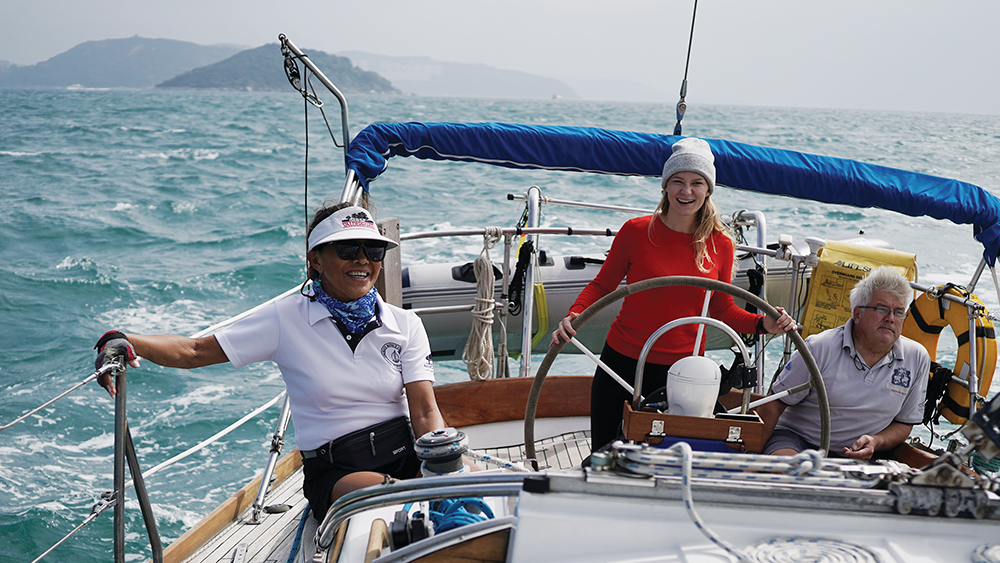 Hong Kong is a city blessed generously by water, with bays, coves and coastlines galore. With so much open water to play with, it's no surprise that sailing in Hong Kong abounds; you'll find everything from the humble fisherman's dinghy to blinged out superyachts of the city's rich and famous.
Keen to get our feet wet – proverbially – in a well-loved local pastime, we checked out a local sailing charter company to spend an afternoon learning the ropes on the high seas.
Choosing a charter company
Classic Sailing Charters is run by husband-and-wife team, Wayne and Myrna Robinson, both active in Hong Kong's sailing community for over 20 years and responsible for organising some of the city's most popular racing events.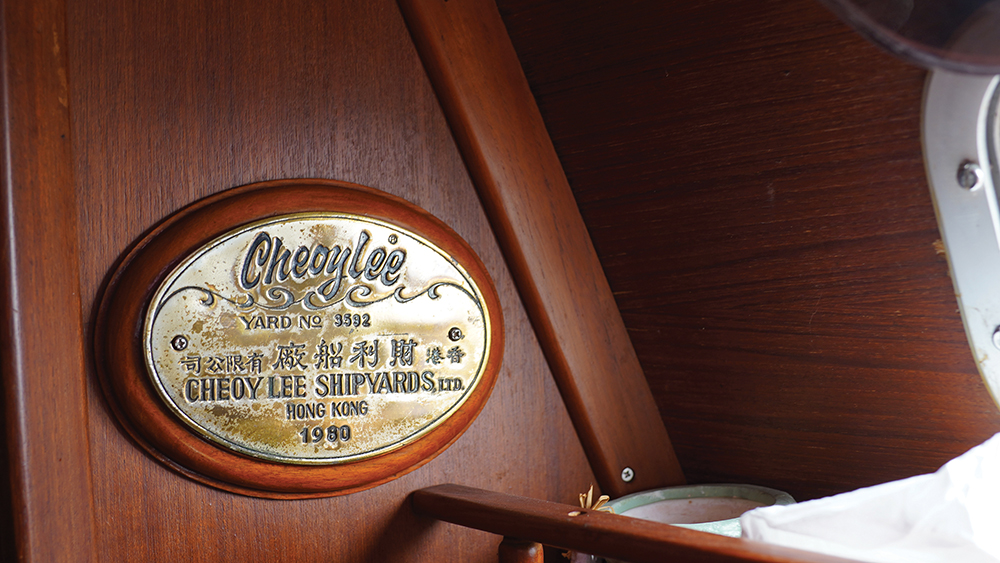 They own and operate Sawadee: a 35-foot blue water classic cutter rigged sailing yacht, built in 1980 by Hong Kong shipmaker, Cheoy Lee.
After they purchased Sawadee in 1995, the couple restored her extensively before sailing to tropical destinations in the Philippines, Indonesia and Malaysia. These days, however, she sails primarily as a charter in Hong Kong waters, offering a chance to learn the ins and outs of a proper sailing yacht, as well as some decidedly spectacular vantage points of the city.
I arranged to meet Wayne and Myrna in Aberdeen for a Sunday out on the high seas.
Learning how to sail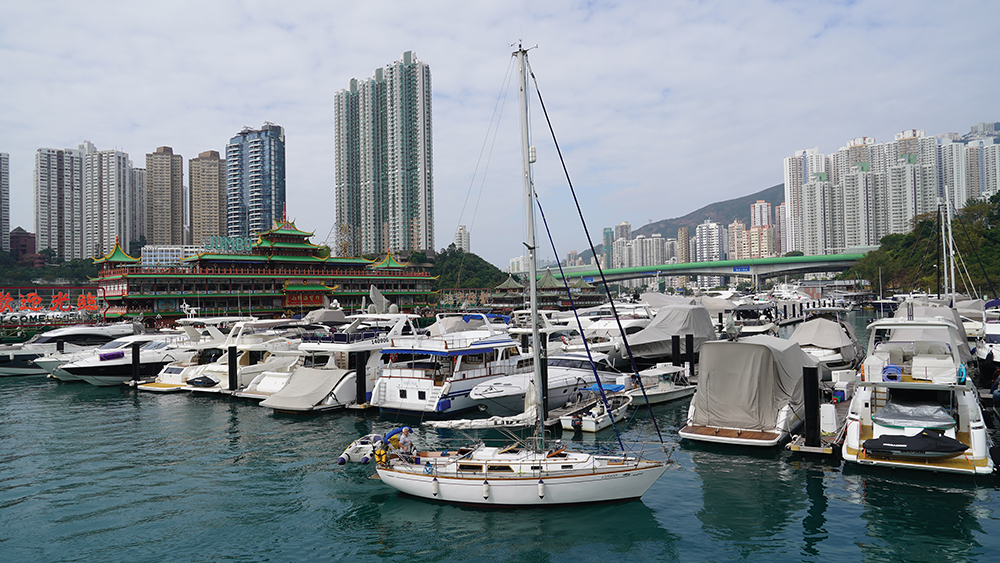 Once we checked our temperatures and slathered on some precautionary hand sanitiser, we boarded Sawadee and settled in while Wayne briefed us on emergency procedures and other points of safety as he navigated us out into the open water from Aberdeen Channel.
Wayne runs a tight ship, and he wasted no time getting all hands on deck and asking me to take the helm. Sailing is a constant practice in physics, playing off the force of air against your sail with the resistance of water against your keel (underneath the boat), which together keeps you upright and moving forward. By counterbalancing the position of the keel in the water with the direction of the wind, you create a vacuum that propels you forward – much like the wind over a plane's wing.
Confused? Yes, me too! This took me far longer to digest than I'd like to admit, but the best way to learn is by doing, and after a few minutes of steering us to the brink of shipwreck, I started to get a feel for what we were trying to achieve – namely not hitting another boat or running us ashore.
Lofty ambitions aside, I learned that there's a lot to love about sailing apart from simply learning a new skill!
Wayne is a huge history buff, and when he wasn't giving us directives about how to keep us all afloat and plain sailing, he was pointing out little-known historical sites and regaling us with interesting anecdotes about Hong Kong history.
My favourite was Waterfall Bay, once an important source of fresh water, and long believed to be haunted by the victims of pirates, whose bodies were burned and disposed of there.
A different side of Hong Kong
Limited by my fledgling seafarer skills, we stuck to the easily traversed waters between Southside and Lamma Island. It wasn't an ambitious route, but it did offer us some stunning offshore views of Lamma's more inaccessible backwoods.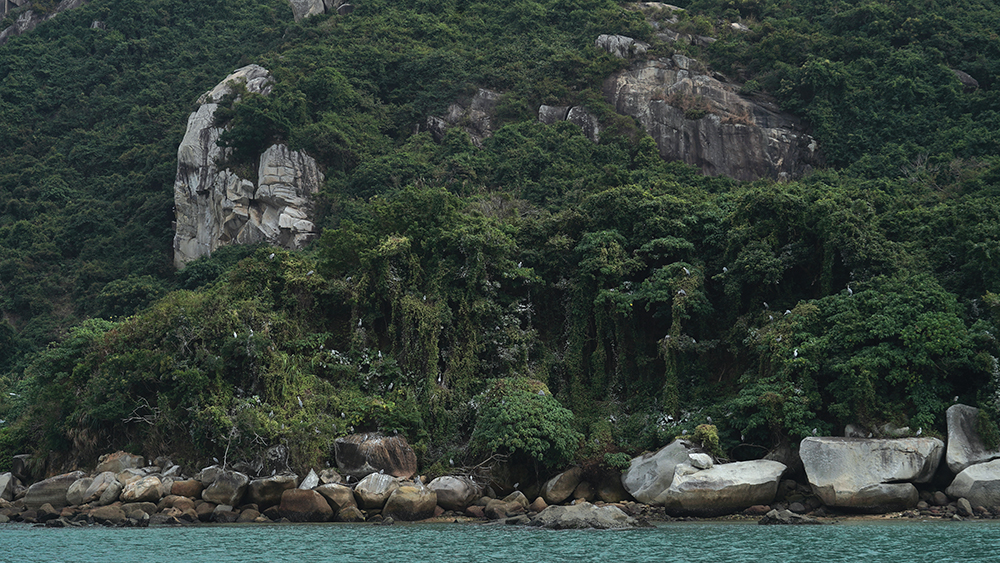 At one point on our way into Pichic Bay for a lunch at the (commendably named) Genuine Lamma Hilton Restaurant, we spotted dozens of herons hanging out among the lush mangroves. There was something so peaceful about seeing so many grouped together, like frozen white statues against a Monet-esque verdant backdrop. It did, however, also feel like a scene from "The Birds," and the irony wasn't lost on me when I later found out the collective noun for a group of herons is actually a "siege."
Either way, the nature-spotting was spectacular, and an unexpected bonus of an afternoon spent discovering the city's coastal waters.
Getting started
Classic Sailing Charters does just about any kind of on-the-water experience, from full- or half- day private charters, a local history cruise, even a one-way sunset cruise that drops you off on Lamma just in time to do sundowners at a local Yung Shue Wan bar.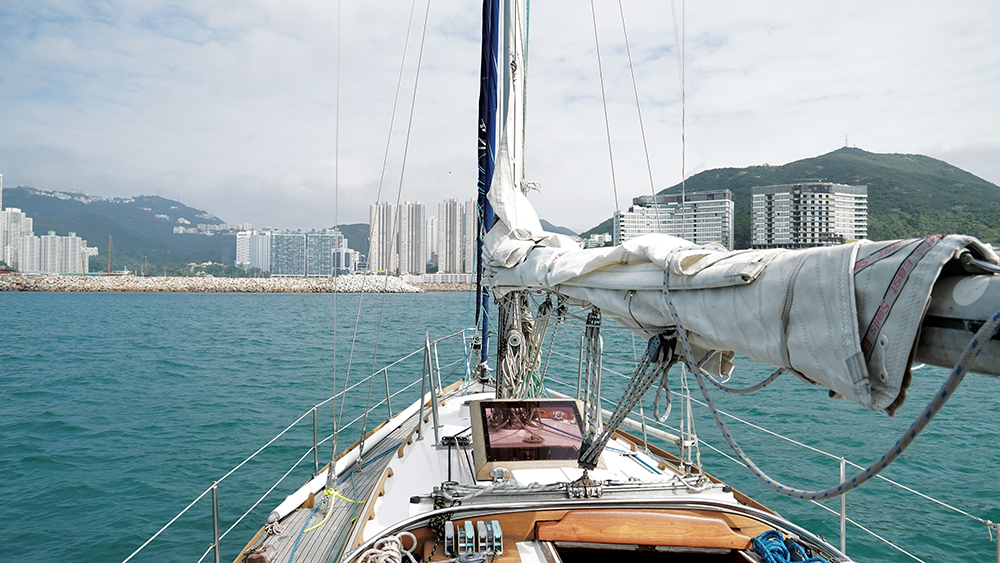 They also offer a kid-friendly excursion with a real-life treasure hunt, complete with map and pirate's booty that's perfect for a birthday party.
If, however, you're like me and just interested in learning a bit more about sailing without too much financial commitment, they also offer a "Start Crewing" programme ($1,500 per person) which mixes groups of novices to practice boat handling, sailing skills and confidence-building at basic levels for an affordable rate (social restrictions permitting, of course).
Whatever you fancy, it's definitely part of the quintessential Hong Kong experience to head out on a sailboat here at least once. Pick up some skills, see some unexplored nature, and learn more about the city's maritime history without having to brave a museum on the weekend – what more could anyone ask for?
Email [email protected] or call 9803-4059 or 9803-8049 for more information on charters.
Read more: Why Scuba Diving in Hong Kong Is Better Than You'd Think