Jul 7: The 2018 Action Asia Kayak N Run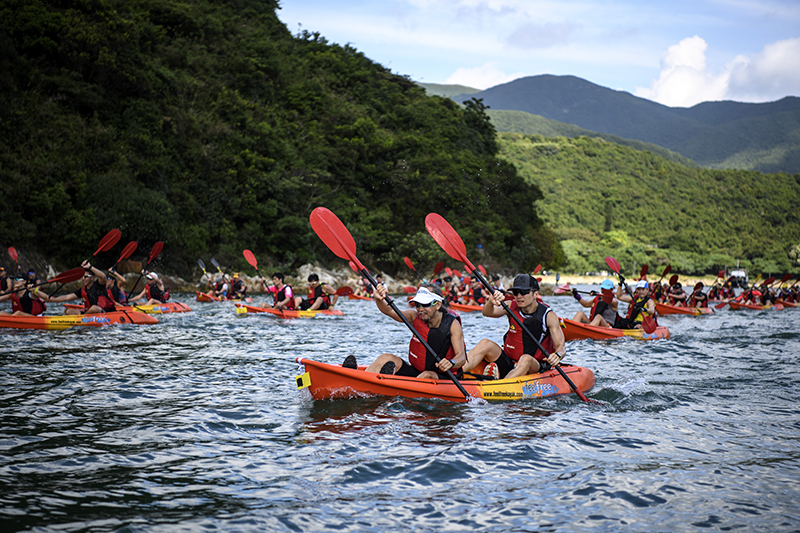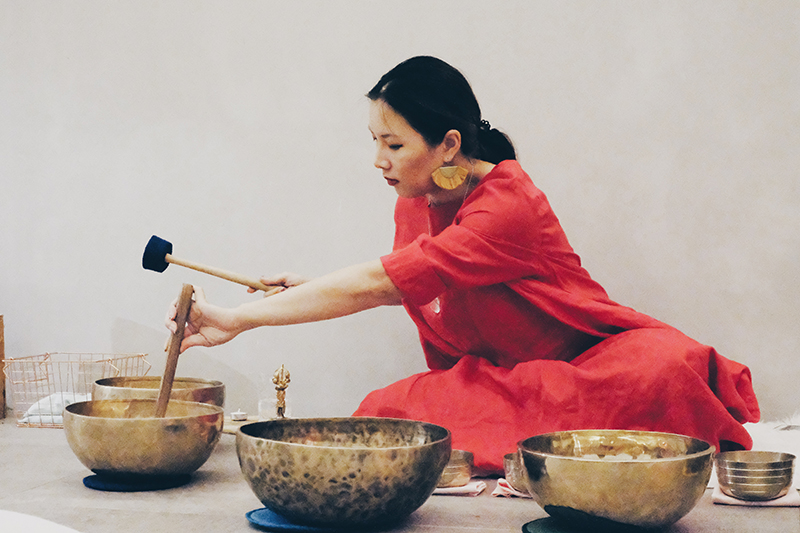 The 2018 Action Asia Kayak n Run Tai Tam race, in association with BWET, is a wet n' wild day out for competitive duos and families alike. Adult teams must complete a challenging 4k kayak along the beautiful Tai Tam Bay coastline to Hobie Cat Beach, followed by a 6k run over Dragon's Back, before getting back in their kayaks and embarking on another 2k paddle. The Family race is a 2k kayak followed by a 3k run against the same stunning background as the adult race.
Family race: $450 per team of two; adult race: $900 per team of two. Register at www.actionasiaevents.com.
Jul 6-8: The Bakery Carnival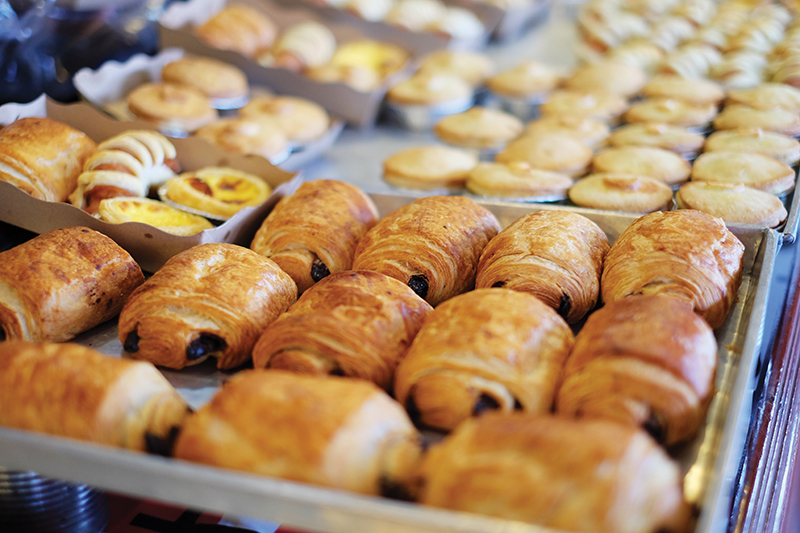 Can't get enough carbs? Hong Kong's Bakery Carnival is sure to get you excited. Held at the Convention Centre, the carnival features a series of events for adults and children alike, such as parent-child activities, fun contests, baking workshops and demonstrations. From pineapple buns and sweet biscuits through to elaborate cake and bread creations, the Bakery Carnival will have you whipping up a storm in the kitchen this summer.
Hong Kong Convention and Exhibition Centre, 1 Expo Drive, Wan Chai. Tickets $80 for adults, $40 for students (aged 12-17). www.hkbakerycarnival.com.
Jul 18-14: The Hong Kong Book Fair and Sports & Leisure Expo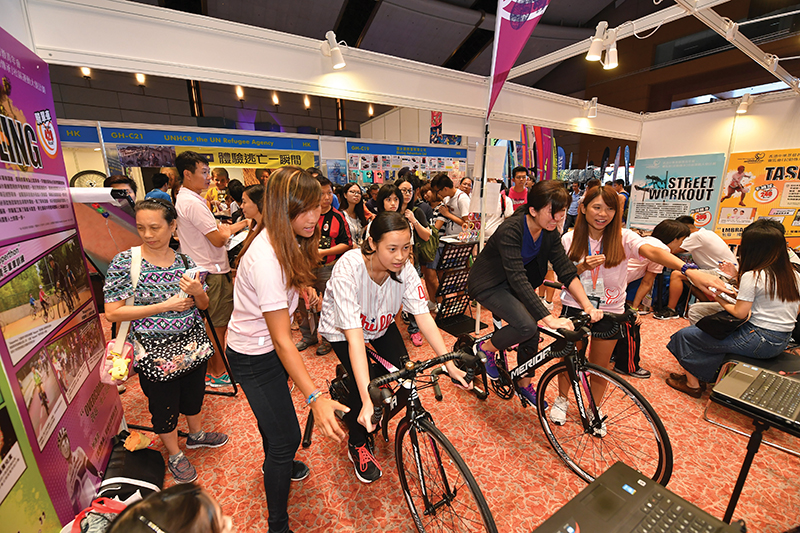 Held concurrently, the annual Hong Kong Book Fair and the Hong Kong Sports & Leisure Expo is a twofer for bookworms and fitness buffs alike. For the book fair, expect cultural events, exhibits, seminars and forums featuring world-renowned English-speaking writers -plus, of course, plenty of opportunities to shop for bargain-basement books. For the Sport & Leisure side, you'll find hundreds of booths from local active brands, including games, challenges, and plenty to buy. Tickets for the book fair can be bought on the day and are $10 for the morning session and $25 thereafter. Children's tickets are $10, and both include free entry to the Sport & Leisure Expo.
Hong Kong Convention and Exhibition Centre, 1 Expo Drive, Wan Chai, www.hkbookfair.hktdc.com.
Jul 14-15: ARCH: En Route holistic wellness festival 
Looking for some balance this summer? ARCH: En Route is a free holistic wellness festival, featuring meditation, fitness activities, art and healing workshops, a flea market and a wellness brand showcase. Get ready to get your om on.
Central Harbourfront. Free; register at eventbrite.com. www.arch-enroute.com.
Jul 4: Business of Sport Network Sustainability Panel
As Hong Kong looks to improve and expand its sports and events calendar, the industry needs to think more carefully about strategies to reduce waste and increase sustainability. Run by the Business of Sport Network, this panel discussion will cover some of the issues and problems currently faced by event organisers, and also look at ways to minimise environmental impact at large-scale events without negatively impacting your bottom line. The event is free to attend for Business of Sport Network members.
6:30-8:30pm, Metta, 21/F, California Tower, 30-32 D'Aguilar St., Central. Free; register at www.businessofsportnetwork.com.
Jul 14: Yoga & Brekki Vol 002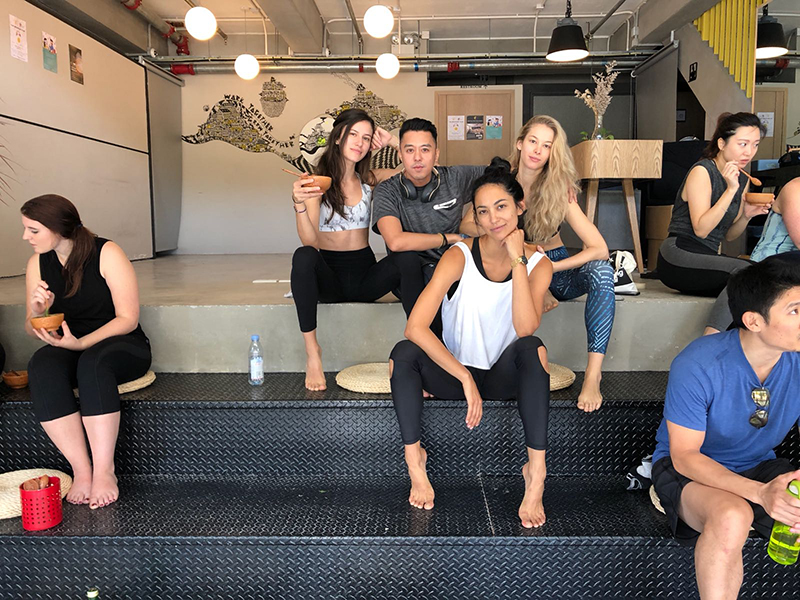 Back by popular demand, Yoga & Brekkie Vol 002 will have you flowing to hip-hop beats while working up a sweat. This Saturday morning vinyasa yoga class will be taught by Natalie Soderstrom and Aleksandra Milewicz of Bamboo Yoga, and includes post-workout healthy brews from Locofama as well as a nourishing and refreshing smoothie bowl from Off The Chain Bowls.
9:45am-noon, The Hive Sheung Wan, 3/F, 33-35 Hillier St, Sheung Wan. Tickets $350 via eventbrite.hk.