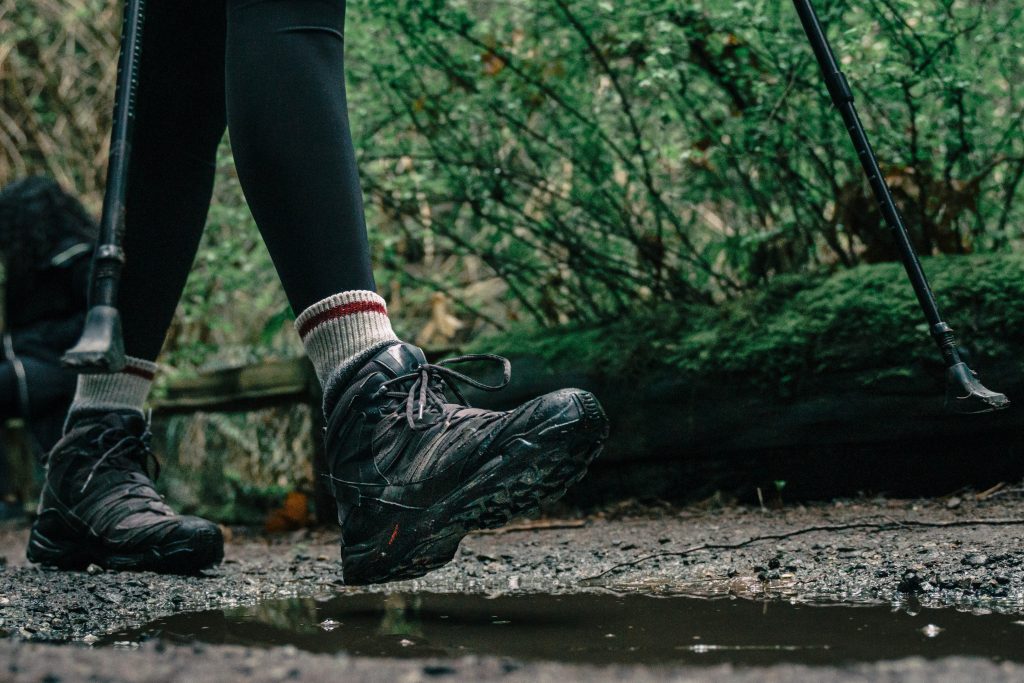 Exploring the picturesque hiking trails of Hong Kong is a staple activity in the 852, but you won't get very far without the right equipment! Tanya Parmanand speaks with adventure guide Get High HK (gethigh-hk.com) to learn more about how to choose the right hiking boots in Hong Kong, and which are the best trails to break them in on.
Best Beginner Hiking Boots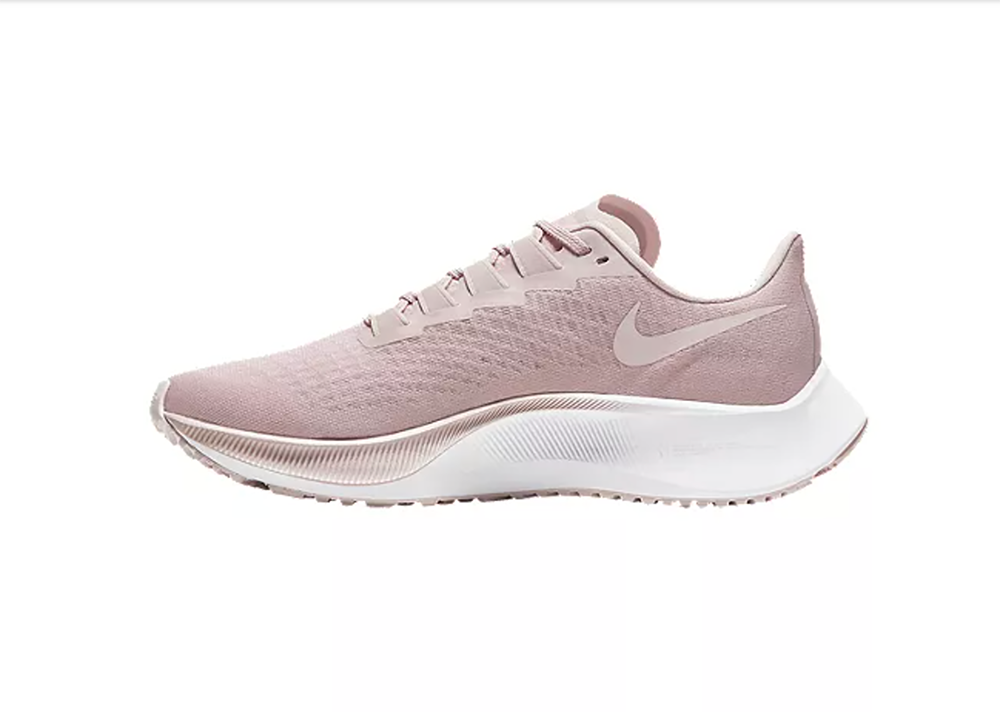 For anyone just starting out who is unlikely to be tackling rugged terrains, a pair of generic running shoes will probably do you just fine! Jhalak Shah of GetHigh HK recommends the Nike Air Zoom Pegasus 35.
"They're extremely comfortable, have a good grip, and the water-repellent upper and sealed seams help keep your feet dry should you find yourself trekking through puddles or in the rain," says Shah. "There are also reflective elements on these shoes that pop in low light, so you're more visible on trails during night hikes."
Best Beginner Hiking Trails?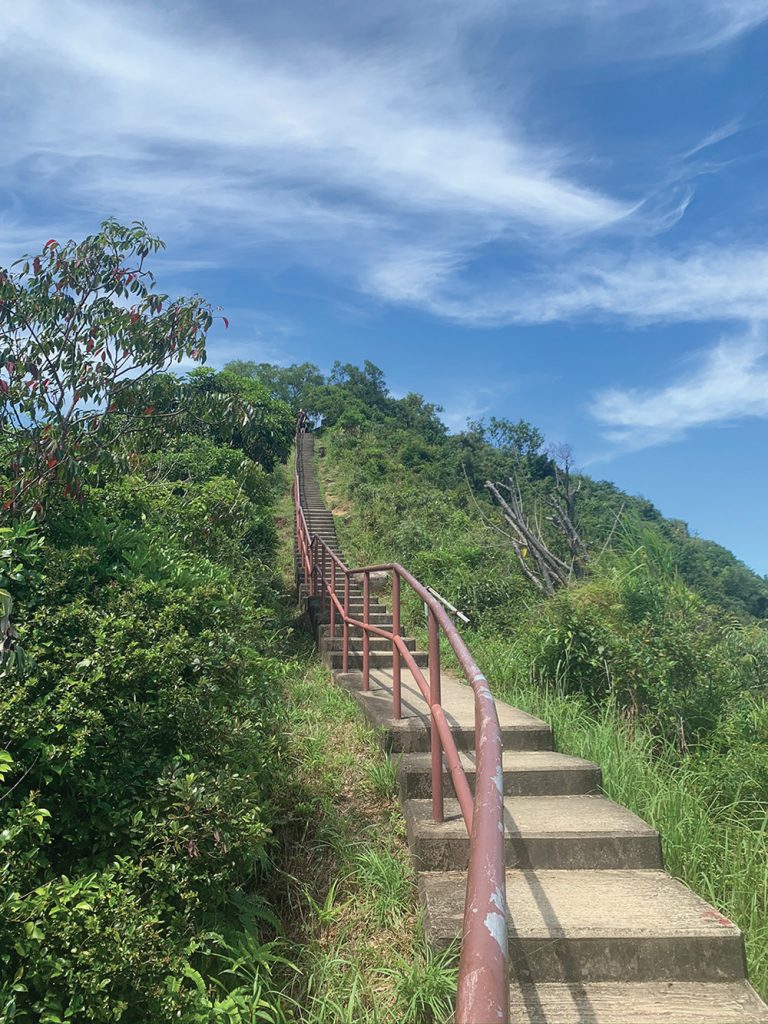 DEVIL'S PEAK, KOWLOON: While relatively easy, this trail is unique as it passes through military stations and two gun batteries built by the British in 1898. It's only about an hour long, but offers captivating views of the Hong Kong skyline.
PINEAPPLE DAM, SHA TIN: A roughly two-hour hike, this trek is tailored for those who want to exercise while soaking up the scenery. Relatively flat and shaded, you'll most likely be sharing the path with local monkeys.
Best Intermediate Hiking Boots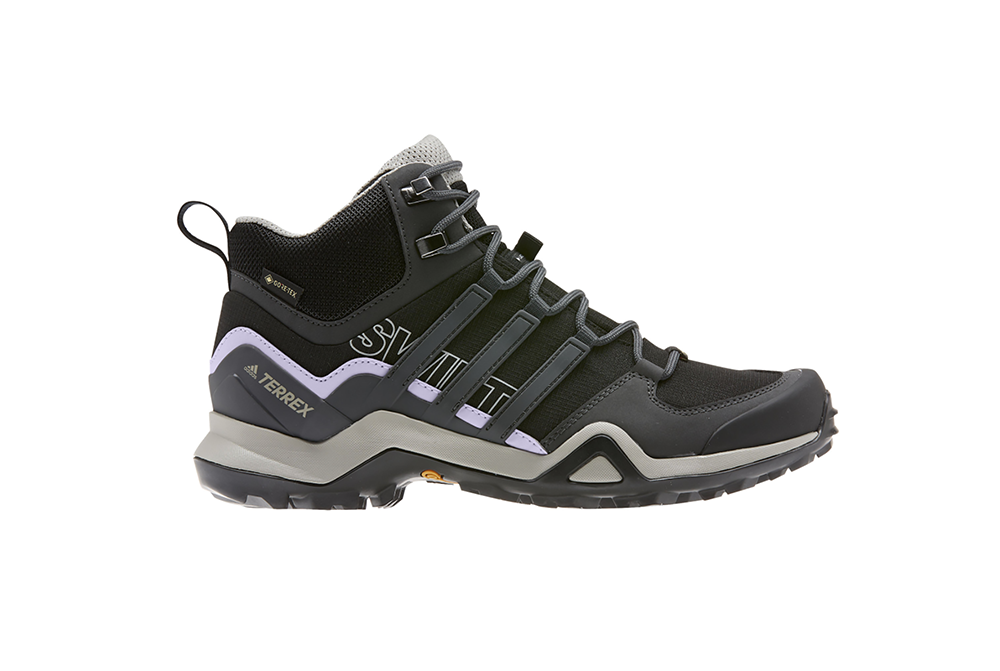 If you're levelling up and tackling more challenging hikes, you'll need shoes with a better grip capable of scaling rocks safely. Shah suggests looking for more abrasion-resistant rubber for the outer soles, and shoes with a clear break between the heel and the arch/front of the foot. This reduces any possibility of sliding during the steep descents.
"The shoes should fit snugly, but there should be enough room to wiggle your toes as the last thing you want is having your toes crushed against the front of the shoe when making a steep descent down," says Trisha Daswani, co-founder of GetHigh HK.
She suggests trail-running shoes like the Adidas Terrex Swift R2 Gore, or the Nike Wildhorse 6, which features a voluminous heel for increased stability, responsive foam midsole, and an integrated gaiter that keeps out debris.They're both well-suited hiking boots for moderate rolling terrain in Hong Kong.
Best Intermediate Hiking Trails?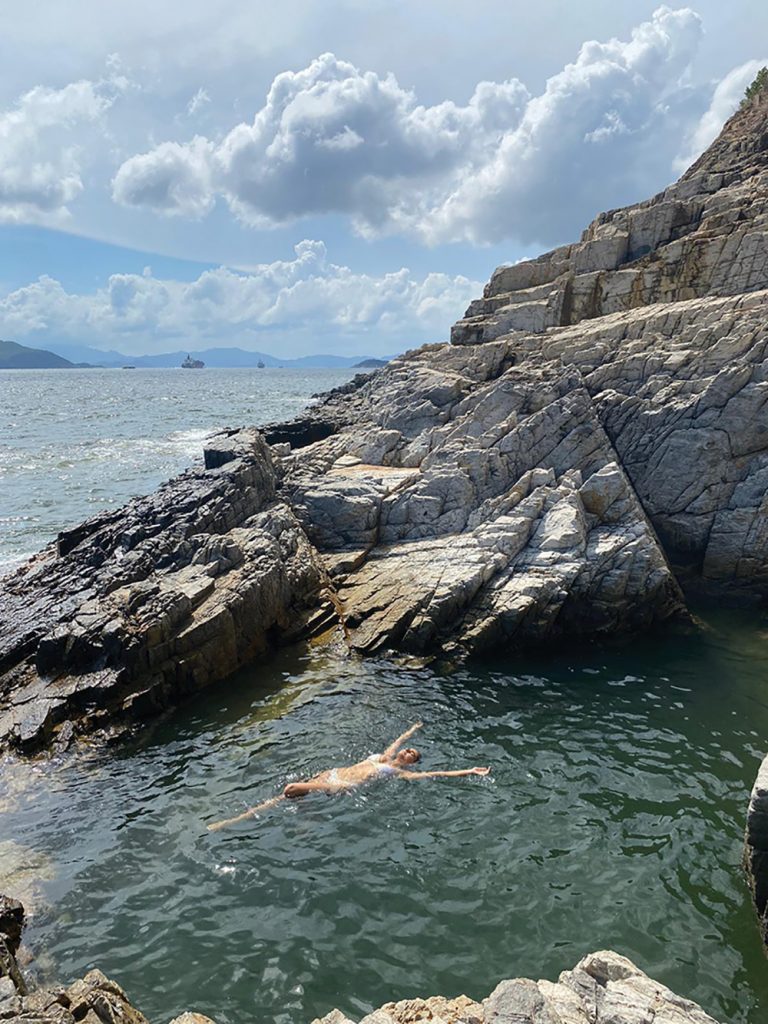 AP LEI CHAU TRAIL: The Ap Lei Chau trail to Ap Lei Pai is an adventurous one that will see you climbing over mountains and trekking over sandbars to reach Ap Lei Pai Island. There's a steep descent, but there are several ropes on hand to hold on to as you make your way up and down. If you're not feeling like making the climb back up, hop on a sampan from Ap Lei Pai island, which ferries you back to Aberdeen.
NG TUNG CHAI WATERFALL: This hike lies in the foothills of Hong Kong's tallest peak, Tai Mo Shan. It requires some scaling, but hikers will be greeted by four different waterfalls along the way. Bring along bathers if you're keen to cool off with a dip in the natural pools.
Best Expert Hiking Boots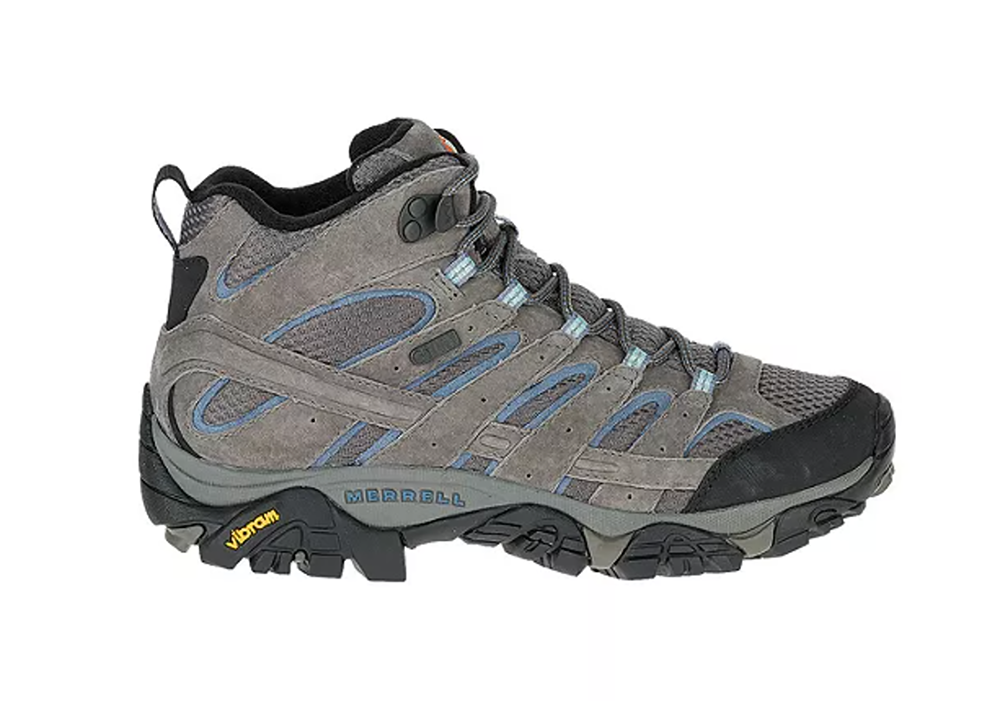 For more advanced alpinists in need of more ankle support, GetHigh HK recommends shoes that have rubber soles with "lugs" – basically, traction-building bumps. Deeper lugs are often used on backpacking and mountaineering boots to improve grip, while widely spaced lugs shed mud more easily.
The Merrell Women's Moab 2 WP Shoe is embedded with 5mm lug depth and an air cushion that absorbs shock and adds stability. You can also try the HOKA ONE ONE Challenger ATR 6 that's designed for versatile traction and transitions between different surfaces. Daswani advises that no matter which boot you buy, they all require maintenance.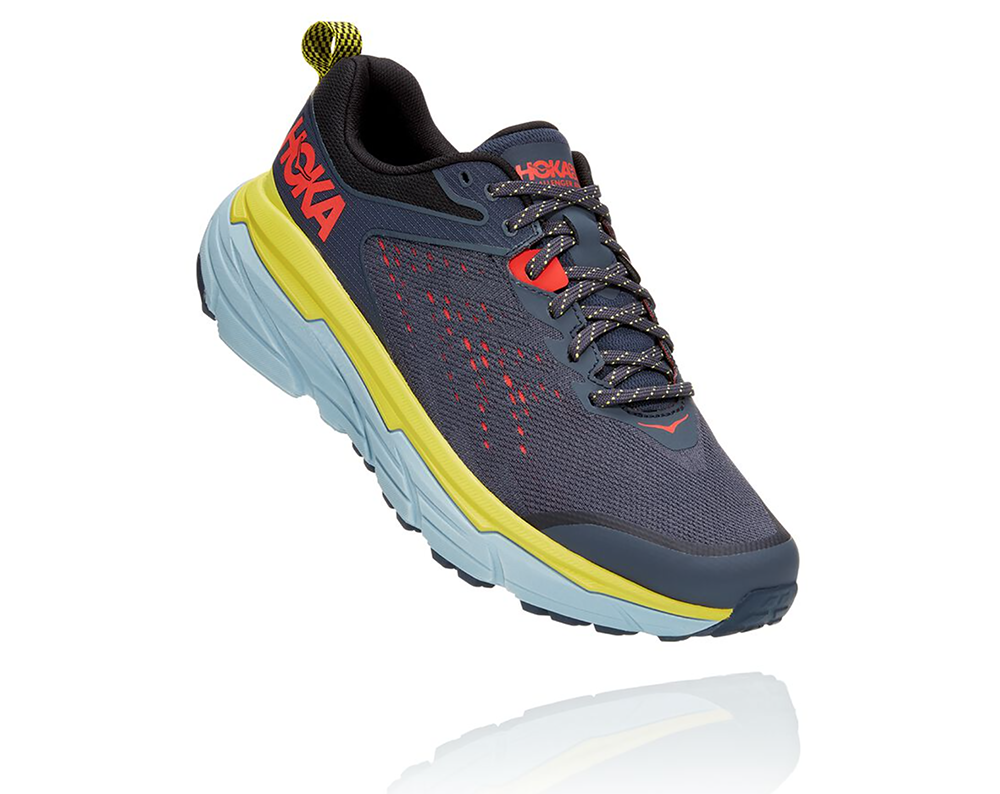 "Before and after each hike, remember to clean the underside of your shoes," says Daswani. "The dirt lodged in the grooves can ruin your grip."
Best Advanced Hiking Trails?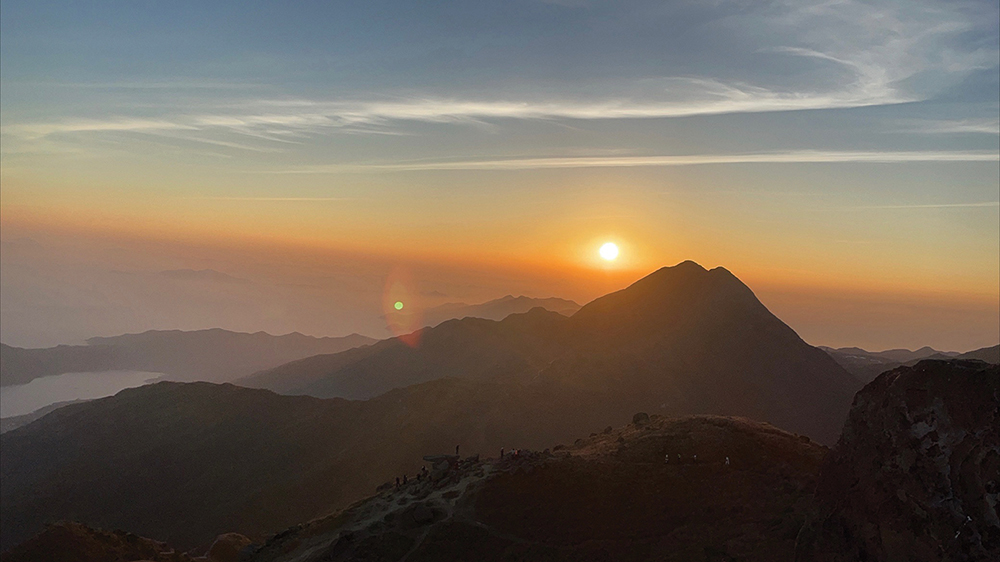 SUNSET PEAK, LANTAU: Hong Kong's third highest mountain is no walk in the park to summit. This trail involves an arduous, seemingly never-ending climb up stairs, and a steep descent. Hikers should aim to start this three-hour hike by around 3:30pm to catch the momentous sunset views that give this peak its name.
MAI DAI STREAM: This riveting hike will keep you on your toes, with rock scaling, rope climbing, canyoning and small waterfalls along the way. With several large, steep rocks, get ready to leap and stick the landing on the next boulder.
Where to buy hiking boots in Hong Kong
APA OUTDOOR SHOP
Every product at this sporting goods shop is tested by its in- house team. Super knowledgeable staff who are happy to make recommendations if you're unsure.
16A, Gee Chang Hong Centre, 65 Wong Chuk Hang Rd., Wong Chuk Hang, 3153-4091, apaoutdoorshop.com
TRAILBLAZER SPORTS GEAR LTD
An enormous outdoor concept store selling an extensive range
of hiking products. They also organise workshops, seminars and events for hiking and trail-running, inviting athletes and experts to speak. Unit 8, 3/F, Block B, Po Lung Centre, 11 Wang Chiu Road, Kowloon Bay, 3529-1408, trbzr.com
RC OUTFITTERS
A Hong Kong-based chain offering a range of hiking-appropriate footwear, plus other essentials like cooling guard, water bottles, and sun gloves. Locations in Mong Kok, Sha Tin, Yuen Long, Causeway Bay, Kowloon Bay, and North Point, rcoutfitters.net
CHAMONIX
Founded by a local mountain climbing expert, this shop carries various hiking gear from all over the world, including hiking boots and shoes, mountaineering and coasteering footwear and trail running shoes. 4-12, Prosperity Building, 6 Nelson St., Mong Kok, 2388-3626, chamonix.com.hk
CAM2
Pick up your hiking gear and a camera to capture your adventures, at this one-stop shop carrying outdoors gear, action cameras, running watches, and other gadgets. 1006-1013, 10/F, Gala Place, 56 Dundas St., 2787-0173, cam2.com.hk
Read more: Hong Kong Island's Best Hikes and Trails To Hit Up This Year