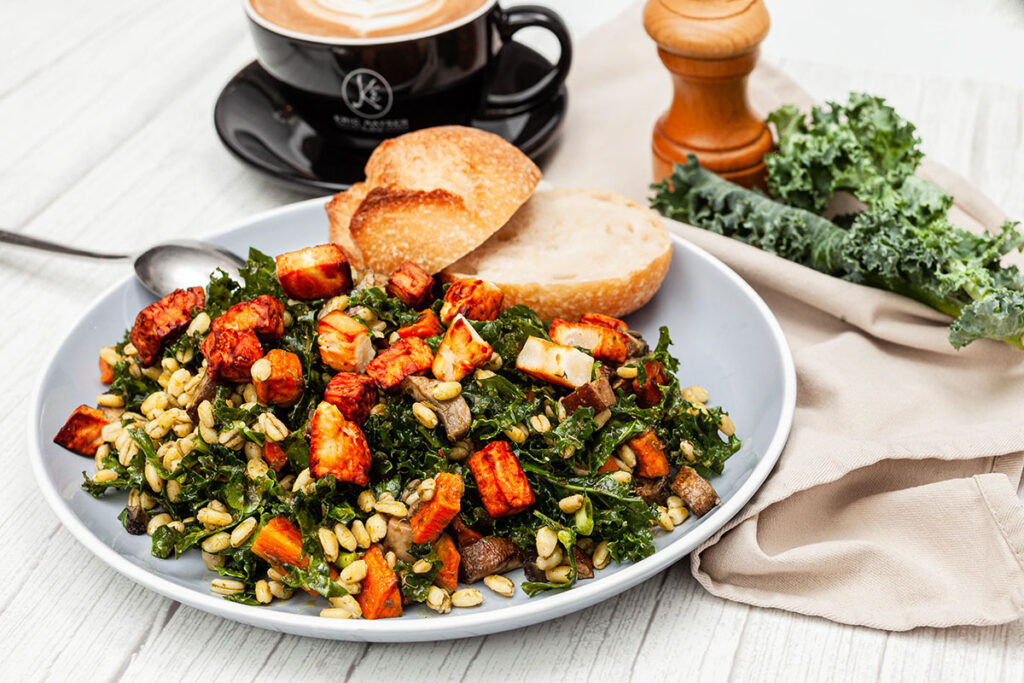 Kennedy Town has a lot going for it, but we especially love its myriad of restaurants, cafes and takeaways that stand a cut above when it comes to the local dining landscape. Here are some of our favourite healthy restaurants and cafes in Kennedy Town, Hong Kong.
Little Cove
Little Cove, Sai Kung's favourite cafe, just opened its second branch in the heart of K-Town's breezy waterfront. Expect healthy Mediterranean fare and on-point espresso from this cult-favourite, and expect to queue when visiting on the weekends for the foreseeable future! A welcome addition to Kennedy Town's healthy restaurant scene.
G/F, New Fortune House, 3-5 New Praya, Kennedy Town
Kefi
Kefi is a new independent cafe that specialises in nutrient-dense dishes -think low-carb, low-calorie, high-protein and made with natural ingredients. Salads are a good shout here, but we also swoon for the low-sugar dessert menu. Best of all, they provide nutritional info breakdown on their menu.
G/F, Kennedy Mansion, 165-175 Belcher's St., Kennedy Town
Fruit Stop
Blink and you'll miss it, this adorable little juice shop packs a mighty punch when it comes to vitamins and minerals! Not only do they offer cold-pressed juices and smoothies, you can also build your own salad with a choice of protein.
G/F, Kam Fu Mansion, 68 Catchick St., Kennedy Town, 3705-9201, fruitstop-hk.com
Falafel Hut
This no-frills falafel joint has perfected the art of the cheap and cheerful lunch! We live for the falafel roll or one of their hearty salads with a dollop of hummus on the side.
G/F, 76 Catchick St., Kennedy Town, 6623-3297
SpiceBox Organics
A must-stop for the conscious consumer, we love SpiceBox for its expansive spice selection, clean beauty finds, organic veggies and snacks – and the grab'n'go food options! Their signature roti rolls come with either tandoori tofu and mushroom or grilled cauliflower, and are oh-so satisfying.
39-45 Hau Wo St., Kennedy Town, 2191-0886, spiceboxorganics.com
Grain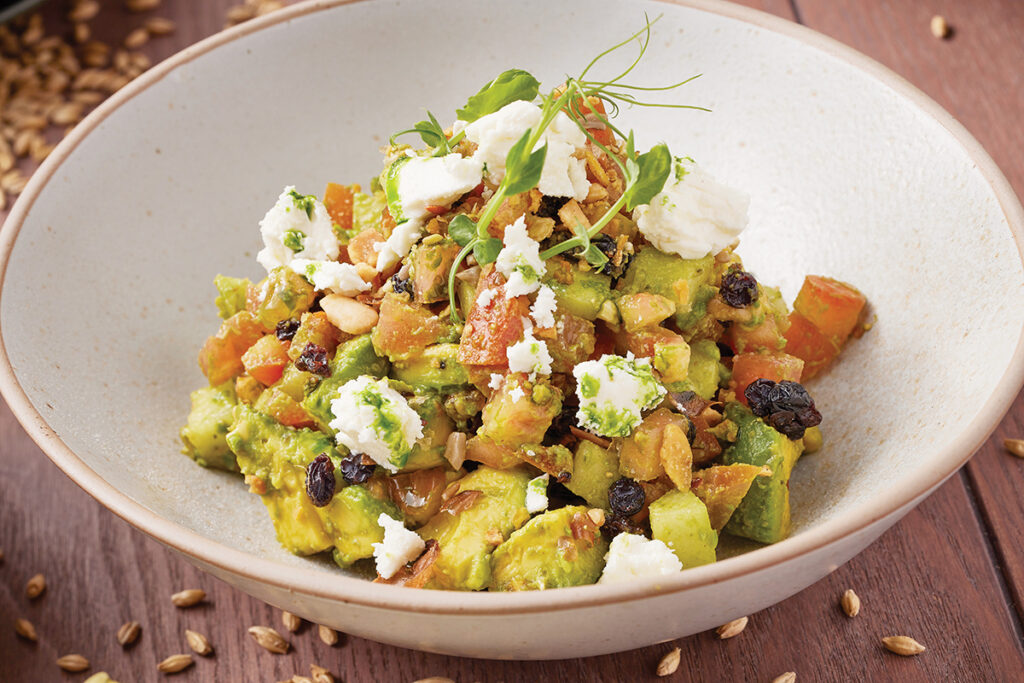 A microbrewery first and foremost, there's a surprising number of sensible options on this bar menu. Nutrient-dense salads composed of ancient grains and greens are a solid meal-time option, and vegetarians will swoon over the aubergine fritters and buffalo halloumi with buttermilk dressing.
Shop 1, New Fortune House, 3-5 New Praya Kennedy Town, 3500-5870, grain.com.hk
Blend & Grind
With its third location now open on Catchick Street, this specialty smoothie and coffee bar is on the rise! Their acai bowl mixes Greek yoghurt with berries, bananas, chia, and coconut for a super-healthy breakfast option, and we love their pancakes and fritter dishes, too.
Town Place, 20 Catchick St., Kennedy Town, 6905-4038, blendandgrind.com
Creo by Brentwood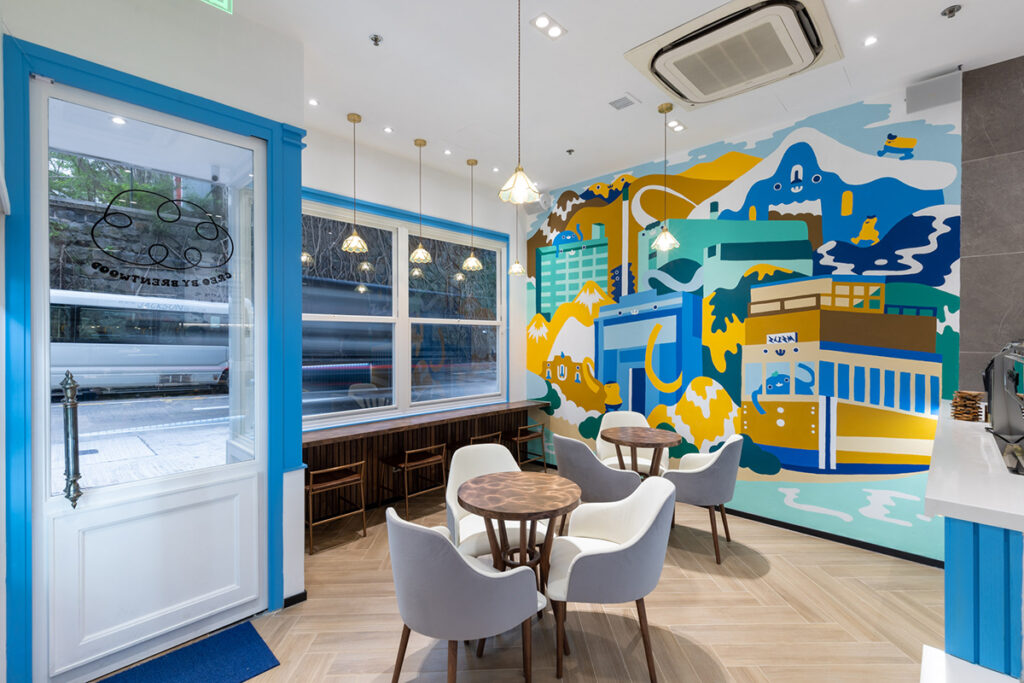 One of our fave Kowloon Bay hidden gems just opened up shop in K-Town! Creo by Brentwood is big on supporting Hong Kong producers and artisans, from its handmade ceramics to coffee by local specialty roaster Redback Coffee. Pick up healthy bites like a chia and yoghurt bowl or a classic avo-eggs on toast, with breads and pastries by local bakeries Miam and Alive Eatery.
40 Forbes St., Kennedy Town
Maison Eric Kayser
One of the city's most underrated healthy spots is Eric Kayser – we swear by it! This French bakery chain does amazing salads, veggie sammies, and protein-packed snack pots, like lentils with roasted peppers or chickpea with feta chunks. Its location underneath The Hudson is one of our top-rated healthy restaurants in Kennedy Town.
1 Davis St, Kennedy Town, 2577-1980, maison-kayser.com.hk
Asphodeli by Healthy Chicken
Reliable, nutritious, poultry-based – it doesn't get better than this stalwart of K-Town's healthy dining scene. Located in the lobby of Asphodel Fitness, if it passes the strict standards of CrossFit fanatics… it's probably good enough for us.
22- 23 Praya, Kennedy Town, 2467-1838, instagram.com/asphodeli.hk