Though many remain closed to foreigners, Japanese endurance races are starting to make their mark on the international circuit, and the upcoming Echigo Country Trail in Niigata is no exception. By Kris Van de Velde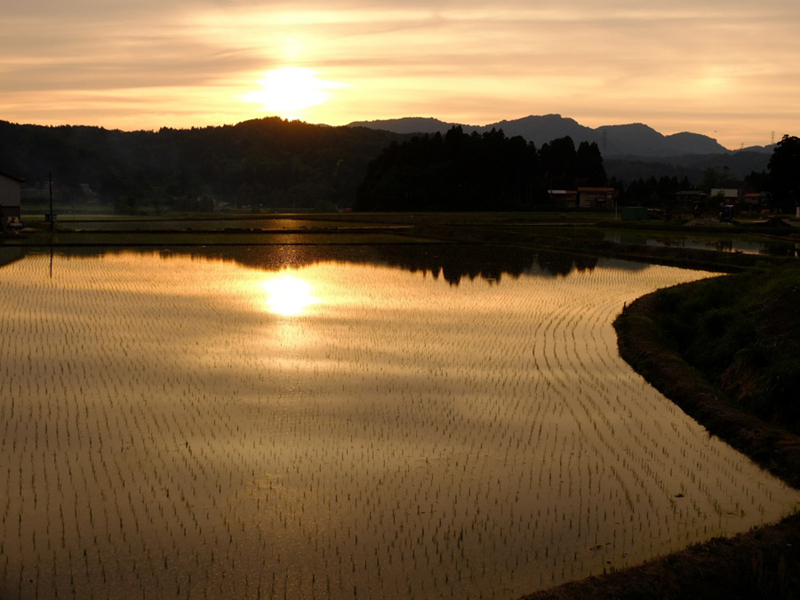 For decades, Japan has been a country obsessed with distance running. Long-legged East Africans from Kenya and Ethiopia may have stolen the limelight and scored the bulk of medals at major running competitions since the 1980s, but running has become no less of a pastime for the Japanese. Endurance running is part of the Japanese spirit of never giving up, no matter how tough things get.
Marathons – not just the Tokyo Marathon – and Ekidens (team relay races) are immensely popular in the Land of the Rising Sun, and it is no wonder that the ultrarunning and trail running scene is also more developed here than in most other Asian countries. Yet, Japanese races continue to have a hint of mystery about them. It's usually not easy to enter them, either because of language issues or simply because events are closed to foreigners. However, times are changing and increasingly more organisers are now welcoming international runners to their events. Hiroaki Matsunaga is among those, and his Echigo Country Trail in Niigata Province, west of Tokyo, was a big new hit in last year's Asia Trail Master circuit.
Echigo Country Trail is a very colourful trail running event that receives full support from local authorities and communities. This year, it will take place on June 17-18, and features races of either 52 kilometres (with 2,000 metres of elevation gain) and 15 kilometres for beginners that take you on mountain trails between the local villages. Even your kids can have a go with a relatively short run of 2.5 kilometres, making it a very family-friendly event. The long distance race has lots of runnable sections, but it does have some technical parts, too, some even requiring the use of ropes to climb up those steep hills. Experienced trail runners will certainly not be bored. The male and female race winners will also score 500 points for the Asia Trail Master Championship.
The event is hosted by the town of Nagaoka and more specifically the Oguni and Ojiya Forest Parks. This is a remote corner of Japan's countryside, and there is nothing here to remind you of the glitter and glamour of mega cities like Tokyo or Osaka. The area has its onsen (hot springs) and sentō (public bath houses), of course, and participants who come to the event will be immersed in Japanese and local traditions during the pre-race dinner party. A visit to a local bath house is also possible and recommended.
The overall event experience is further enriched with a small but fun expo with all sorts of trail running goodies, local food delicacies and displays of local art and handicrafts. The race begins at 6am on Sunday morning, and the cut off time is 10 hours later. Along the route, there will be no fewer than six fully equipped refreshment stations.
The enthusiastic village inhabitants will be lined up along the streets and trails to cheer you on. Accommodation can be booked and arranged in Oguni, Ojiya and Nagaoka, from where there will also be a shuttle bus at the railway station to the race start at the Oguni Forest Park. Nagaoka is also connected to Tokyo via the Shinkansen fast train. If you like to try a different kind of trail race and escape Hong Kong's summer humidity, look no further: the Echigo Country Trail is a brilliant weekend outing.
Learn more by visiting asiatrailmaster.com/echigo-country-trail.
We have four race entries for the Echigo Country Trail up for grabs! Just visit liv-magazine.com/giveaways to enter. Winners will be announced in mid-May.