Supermodel-turned-wellness warrior Rosemary Vandenbroucke brought Daybreaker, an early morning pop-up disco, to Hong Kong. Having modelled in Hong Kong for two decades, she tells Liv Magazine about how the pressure to be thin still dominates the media.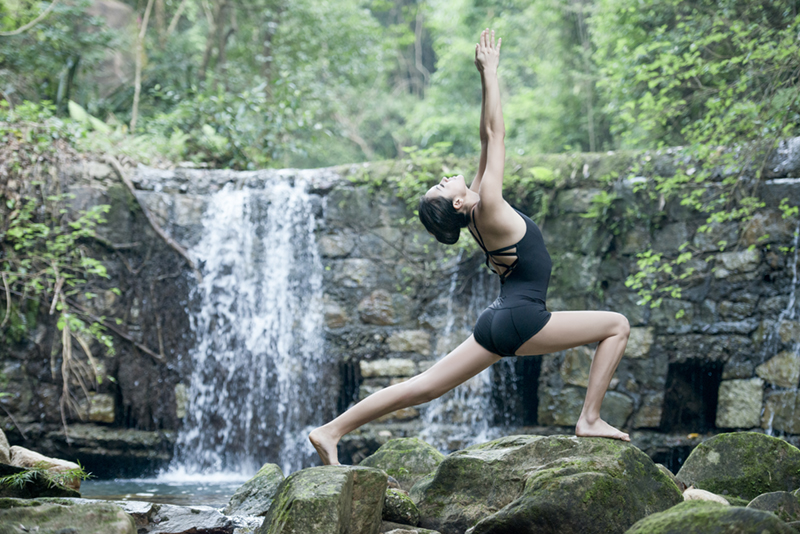 I started modelling when I was 14. The attitude to fitness and thinness back then, to be honest, was unhealthy. 
They said, "You need to try and figure out a way to lose 10 pounds."
There was no education whatsoever on nutrition, or a balanced diet. My weight was yo-yoing, because I was an adolescent growing.
As a girl, I had always been active. I was a triathlete and on the basketball, swim and track teams.
I loved music, and loved to dance. So that kept me balanced.
But because I was working two to three jobs a day, I had no time for sports. And I wasn't eating properly.
I was never comfortable in my own skin, and was trying to fit this picture that clients had of me.
I wasn't being myself.
Daybreaker is all about taking back the morning, and dance parties are one way we do this.  
Dancing doesn't have to be at night and involve alcohol in a nightclub. It's an uplifting experience, and an outlet that helps people self-express, and just let loose.
We couldn't be happier with our first event. There wasn't a person there not smiling from ear to ear. I've had people come up to me, shocked at how much fun they had, completely sober.
In Hong Kong, the fashion industry's attitude [towards sizes] is changing. But in the media – local media in particular – they're still so stuck in this image of "skinny is best."
It's upsetting at times. The other day I was doing a yoga photoshoot on the beach, and from certain angles, it could look quite unflattering. There was paparazzi taking photos, and the message that they sent across was a really negative one.
[The photos showed] an angle where you saw unflattering "rolls," because I'm in an awkward position. When you're bending over, you're going to have a crease somewhere on your body!
So here I am, at the healthiest, strongest, fittest time of my life – and they're writing a negative article.
Hong Kong is a high-stress environment, and people are recognising the need to take care of themselves.
I think I would've been an athlete if I hadn't become a model. I'm kind of going back to what I would've been, because now I'm a holistic health coach and teaching yoga.
If I could give my 14-year-old self advice, I would definitely say "love yourself." Don't let anyone influence you, and listen to your gut instinct – which always rings true.
Rosemary offers yoga classes and private health coaching. Contact [email protected] for more info.