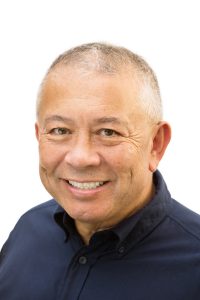 Local charitable initiative Mission Possible has so far raised $15 million to alleviate poverty in Hong Kong. By selling tickets to an executive-level box at the Hong Kong Sevens for a minimum donation of $20,000, founder Peter Bennett has used the tournament as a platform for good. The Hong Kong-born ex-financier talks to Liv about the initiative, which this year will be working with the Commission on Poverty for the first time.
Mission Possible came about because it seemed to me that many local Hongkongers did not know that Hong Kong is the host of the world's most famous Sevens tournament.
The local coverage was limited and there were some negative feelings about the number of tourists and traffic congestion caused by the event.
I felt that there should be a way for the Hong Kong Sevens to benefit the local community too. We wanted to enhance a great weekend by raising funds for mid-sized local charities tackling poverty in Hong Kong.
To date we have raised more than $15 million for charity. Just as importantly, our guests at the box come away feeling as though they have learnt something from the charities. We invite representatives to the box to explain their work.
The reach of Mission Possible stretches far beyond Sevens weekend. We are uniquely positioned to grab the attention of key decision makers in the corporate world, many of whom are in a position to give back in a meaningful way, both personally and through their companies' CSR programs.
This year, AIG, JP Morgan, UBS, Credit Suisse and KPMG will be hosting parties for disadvantaged children from our beneficiary charities in their boxes – how cool is that?
We have been overwhelmed with support from the start. The Hong Kong Rugby Union were very generous in donating a box to us for the first three years, and this year the government has given us one of their boxes together with the Commission on Poverty. The Chief Secretary or the Financial Secretary has stopped by the box every year to show their support.
We have a different theme each year. This year we are supporting children and teens. We perform our own due diligence on each charity to ensure that they are effective and efficient with donations.
We have partnered with Principal Chan, which offers free learning support to underprivileged youths; IBET, which empowers ethnic minority children; Summerbridge, a students-helping-students organization that offers skills training to underprivileged kids; and J Life, which works to alleviate poverty in Sham Shui Po.
One year the Village People, who were the headline act at the tournament, came to our box and hung out for over an hour – they even hid when their manager told them it was time to go!
This year's theme is "Neon Wan Chai" and GOD [Goods of Desire] has designed the box and the volunteers' costumes. Keep an eye out for us; Mission Possible will be the loudest box in
the stadium.
missionpossible.org.hk