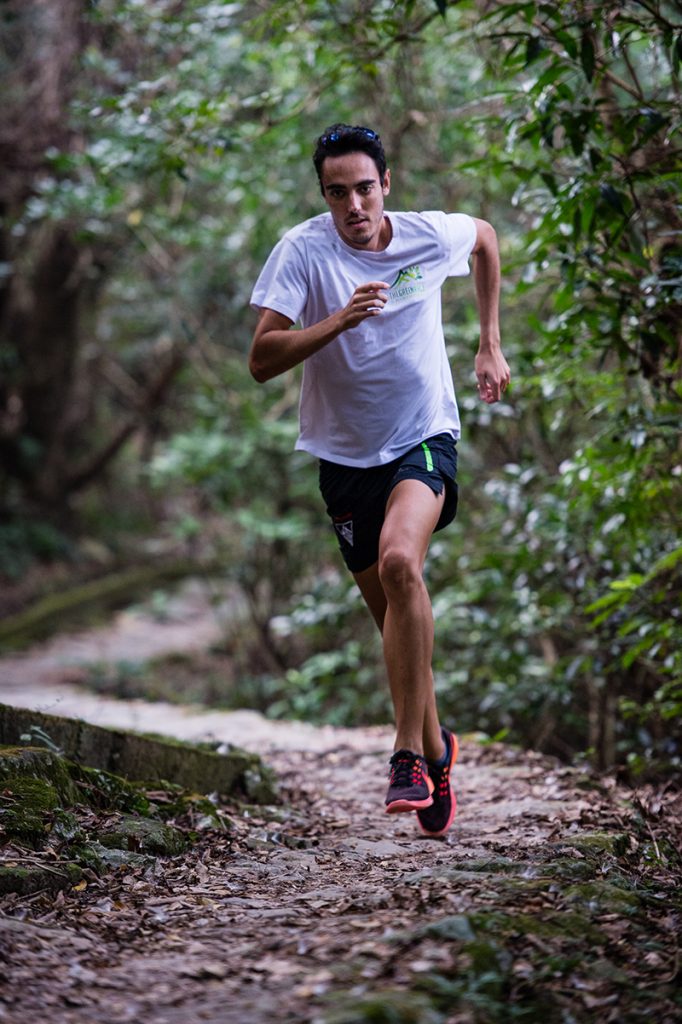 Newly launched in 2016, The Green Race is Hong Kong's very first eco-friendly trail run organiser. It aims to reduce consumption and raise awareness of the environment through a sustainable operational model. Liv speaks to co-founder Etienne Rodriguez about greening Hong Kong's running trails.
We are trying to offer our participants the best experience.
We wanted to change the mentality of racing in Hong Kong and abroad from one of consumption – medals, race packs – to one of preservation.
Our aim is to create a zero waste event, which we hope will translate to the homes of our participants, as well as other races both in Hong Kong and abroad.
Our first official event was actually a beach clean in collaboration with HK Clean Up. It was fantastic, and we ended up winning an award for the most rubbish collected by a small business.
Our second organised event was the Braemar Hill race in 2016, which was phenomenal. We had a great turnout.
We've certainly improved on the efficiency and atmosphere of our events since, but it was a good start.
Running is my full time thing now – I was an economist in a past life.
We're giving runners the chance to opt in and opt out of race items [such in the race pack]. If a participant chooses to opt out, the money we save is donated to charity.
We have totally gone off plastic bottles and have partnered with Life Solutions, which specialises in water filtration, to keep our runners hydrated.
Most race organisers are generally conscious of the environment, and do a good job – on the whole – of sending out sweepers to ensure the trails are left as they were found.
As many race starting points are accessible only by taxi, we're working on providing shuttle buses and car pooling to get people to our races.
I was at my least healthy at university. I'd lived a fairly competitive sporting existence before getting to university, and once I arrived I felt free. So I lived as such – free and pretty careless!
Actually, I only got into running four or five years ago.
You can run virtually anywhere. I love exploring too, and running is a quick way to do that.
I love Happy Valley, Bowen Road and the three-kilometre loop around Victoria Peak for flat runs. I think they're totally unique to Hong Kong.
Happy Valley to me almost feels like the equivalent of, say, NYC's Central Park or London's Hyde Park. In terms of trail running, it'd have to be South Lantau; Chi Ma Wan or toward Sunset Peak on a cloudless day.
I've always enjoyed the outdoors very much. I love cities too though, so Hong Kong provides a unique mix.
learn more at thegreenrace.hk.