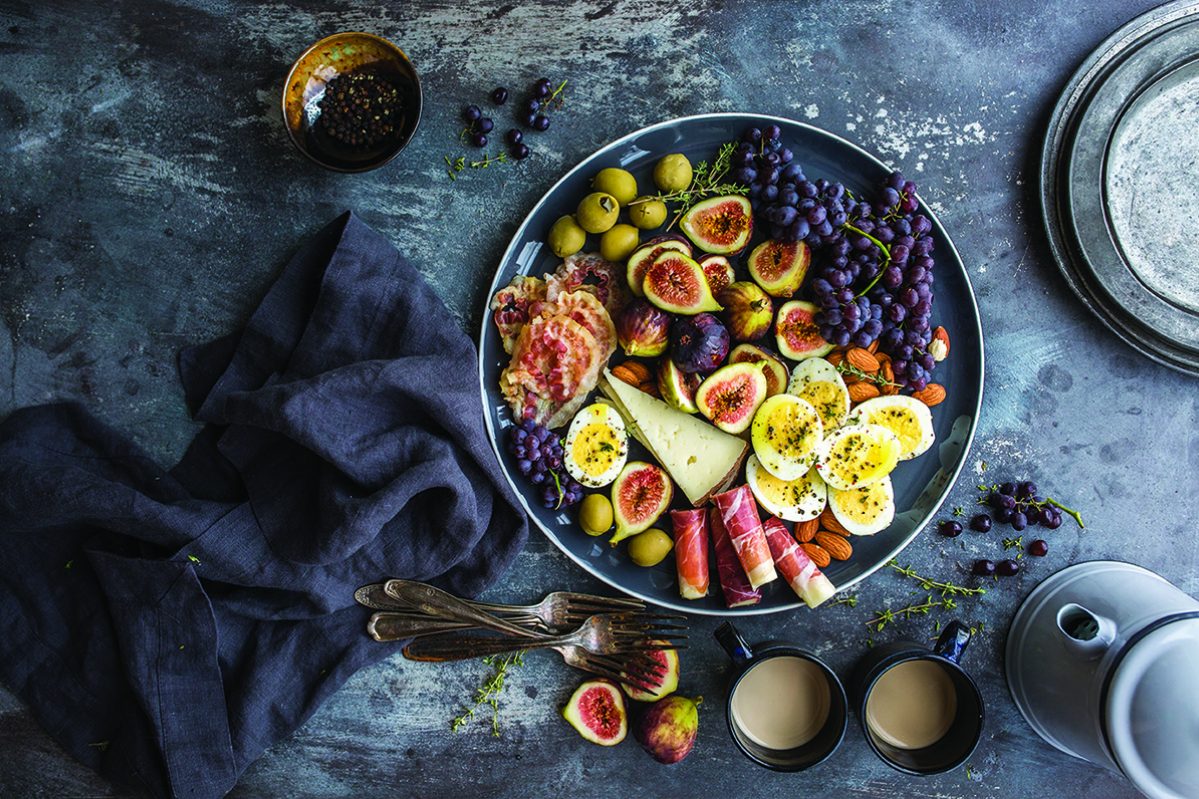 As the world wakes up to its mounting waste problems, businesses are making dramatic operational changes in order to reduce their environmental impact. Zoe Belhomme takes a closer look at how Hong Kong's restaurant industry is leading the charge.
It was in preparation for last year's Volvo Ocean Race that local restaurant group Castelo Concepts decided to remove plastic straws from all 27 of their locations in Hong Kong. The group's owner, Wayne Parfitt, could have just chosen to use paper straws for the three-week "zero-plastic" event, but instead took the opportunity to make changes in their overall operations that would not only significantly reduce their output of plastic waste, but also encourage other restaurants to do the same.
If you're anything like me, you care about your environmental impact. You probably carry around a trendy water bottle and fill it up throughout the day and complain about the plastic wrap on your bananas. But while individual waste reduction is important, even bigger shifts are needed elsewhere. From food waste to plastic packaging, Hong Kong's F&B industry is one of the biggest waste culprits out there.
A 2012 Environmental Protection Department study showed that of the 9,300 tonnes of municipal solid waste that goes to Hong Kong's landfills daily, almost 40 percent of it is food waste. That figure is even higher if you count all the plastic and cardboard waste generated by F&B consumers. And the problems don't stop at waste. Creating sustainable practices and supply chains are also major challenges for the industry globally.
Packing a Punch
Excessive F&B packaging has enjoyed a high profile of late, with many restaurants, supermarkets, hotels and delivery companies pledging to change their ways and reduce or even ban single-use plastics.
Revenue in the Online Food Delivery segment in Hong Kong amounted to US$502 million in 2018 according to research company Statista, and this is set to rise. With this in mind, it's no surprise that the city's leading food delivery companies feel obliged to help fight the war on waste. Brian Lo, General Manager of Deliveroo, says, "We are determined to contribute to reducing the amount of plastic and that means working together with our restaurant partners and customers."
To get delivery companies and restaurants on the same page, last year all major food delivery players – Deliveroo, Food Panda and Uber Eats – put a "no cutlery" option on their apps. Lo adds: "Over 1,500 restaurants have already agreed to partner with Deliveroo in our initiative to reduce plastic waste, and now 96 percent of meals are now delivered without plastic cutlery." Deliveroo also joined the Ocean Park Conservation Foundation's "No Straw Day" campaign and provided 100,000 free biodegradable straws to its restaurant partners to encourage non-plastic options and more sustainable practices. Uber Eats has also stopped giving out paper delivery bags to most restaurant partners.
Take it, Don't Leave it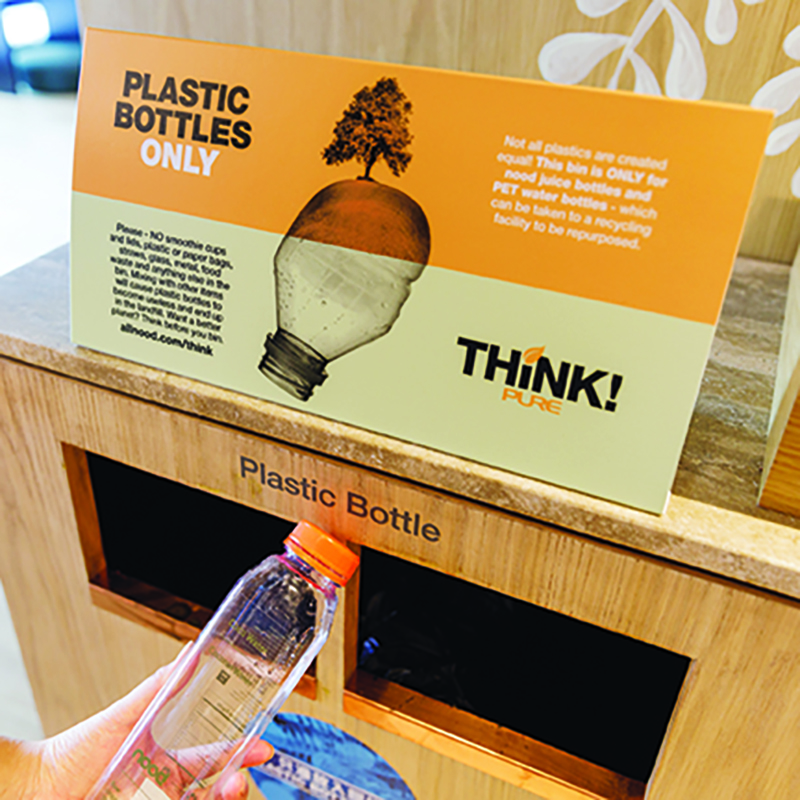 Within the past few years, several high profile local restaurants have placed waste reduction and reducing excess packaging high on their agendas. MANA! uses compostable and biodegradable packaging, and even pays a truck company to transport organic food waste several days a week to the New Territories for composting. Ohms Cafe in Sheung Wan offers reusable containers to its patrons for a $100 deposit, and if you want to take away from Grassroots Pantry, you'll have a carbon tax added to your bill unless you bring your own cups and containers.
Healthy casual diner nood food has improved its takeaway packaging by replacing plastic cutlery with wooden alternatives and serving food in cardboard boxes. Cristiane Ross, Director of Customer Experience at Pure Group says, " We have banned plastic straws and now offer paper straws on request. We also recycle all nood and water bottles in our premises. We also offer BYOC, allowing customers to get $3 off their bill when they bring their own container."
The startup world is making moves here as well. Revolv is a new circular F&B reusable program currently running its first pilot programme in Hong Kong. The startup makes it possible for restaurants and communities to affordably reduce packaging costs, outsource washing and delivery, and mitigate plastic waste. Partner restaurants stock Revolv's reusable takeaway packaging such as coffee cups and lunch boxes, and consumers drop them off once they've finished them at locations around the city. The first pilot is taking place in Sai Ying Pun. Mariah Ernst, Co-founder and COO adds, "We see a sharing society, not a disposable culture. By making it easy for everyone to reuse, we're eliminating the need for single-use waste. Together we're making a change in the way our world works and the way our world looks."
Waste Not, Want Not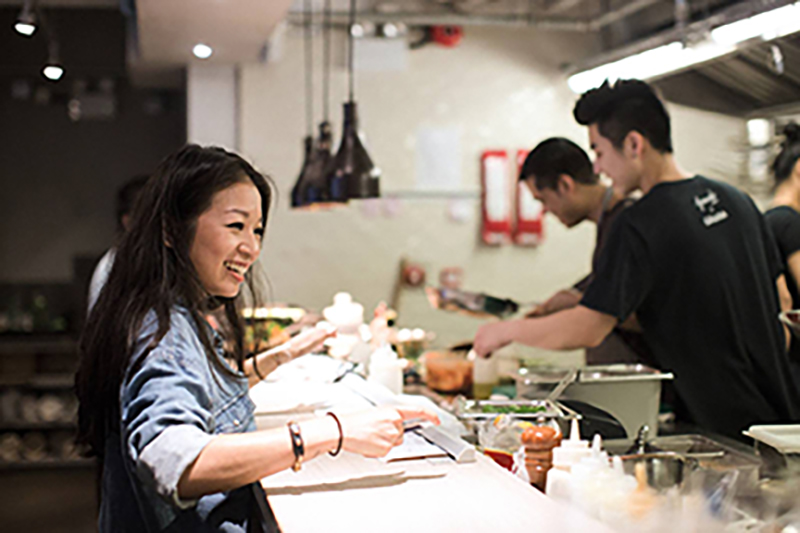 When food is wasted, apart from the cost implication, all the land, water, fertiliser and labour needed to grow that food are also wasted. In addition, greenhouse gas emissions are produced when transporting food waste to landfills and during decomposition. Owner and Head Chef of Grassroots, Pantry Peggy Chan is a huge advocate of sustainable practices in the F&B industry, leading by example at her restaurant on Hollywood Road. "Waste reduction is the essence of what we do. It's almost become a competition amongst our staff to see who can maximise an ingredient's use to its greatest lengths. In this industry, professional chefs are used to last-minute ordering and convenience. Sourcing local organic produce and to forecast occupancy often means a four-day lead time, and very skilful inventory control techniques," Chan explains.
She adds, "We help our farmers divert farm waste and help them generate income by turning damaged second-grade fruits and vegetables into creative edibles like dehydrated fruit chews and chips, candied orange peels and dried mandarin peels."
Last year, Grassroots Pantry diverted more than eight tonnes of food waste away from landfills though ORCA, a food tech device that turns food waste into an environmentally safe liquid that can be easily disposed of.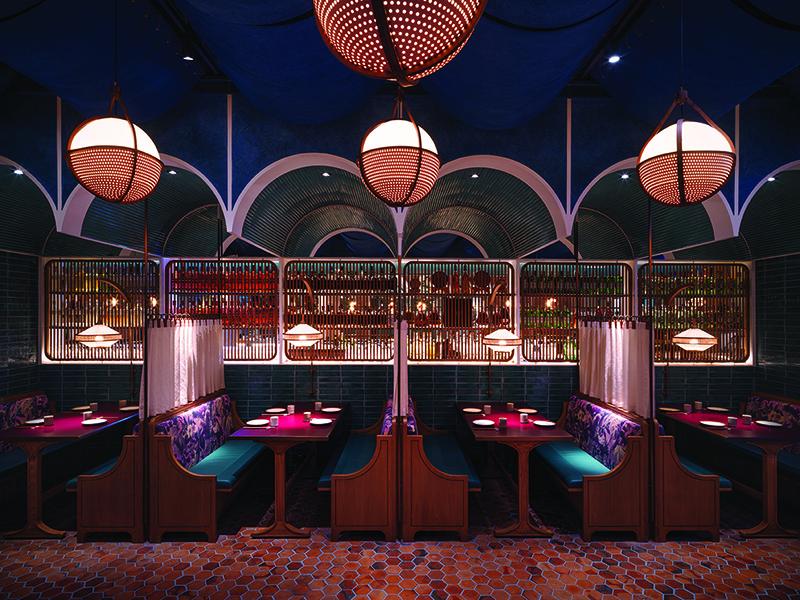 The new Maximal Concepts restaurant in Causeway Bay, John Anthony, was developed with a sustainable ethos from the start. It saves scraps such as meat, rice, noodles and fruit, and transports it to a treatment facility in Lantau, which composts the waste until it can be used as a fertilizer for crops. Inside, the restaurant features terracotta tiles that have been reclaimed from old village houses in China. The staff uniforms are produced from what's known as deadstock – overproduced textiles that factories would have otherwise thrown away.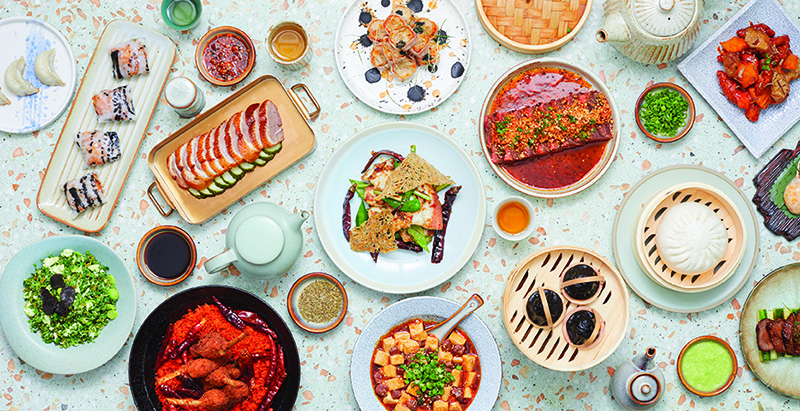 Other clever players that have reduced their food waste include Potato Head in Sai Ying Pun. A member of the JIA Group of restaurants, the outlet offers a range of "conscious" cocktails that use peels and cut-offs from the kitchen. Some pessimists might cry marketing ploy, but the concept still stops food waste from going straight in the bin.
Table scraps are one thing, but what about food that can still be eaten? Charities such as Food Angel and Feeding Hong Kong rescues edible surplus food from supermarkets, suppliers, hotels, restaurants and bakeries, and redistributes it to underprivileged communities. Pret A Manger is another business that donates unsold sandwiches, salads and wraps to local charities at the end of the day via Feeding Hong Kong.
Sustainability and the environment have never been more central to the food and beverage industry. For some individuals and restaurants, it's about doing the moral thing, but with the development of technology and infrastructure, sustainable practices can also make good business sense. As consumers become increasingly demanding of environmentally friendly products and services, the F&B industry will need to continue to adapt. Let's see who can keep up.