Fitness fanatics are hopping off the treadmill and flocking to fitness classes in record numbers. As a result, Hong Kong has seen dozens of fabulous boutique studios offering new ways to work out pop up all over the city. But rather than signing up for pricey packages at multiple studios, fitness booking app ClassPass gives you unprecedented access to hundreds of studios across the city, allowing you to access thousands of classes in hundreds of locations across 60 cities via a single intuitive interface. Here are just a few of our favourites:

Kangoo Jumps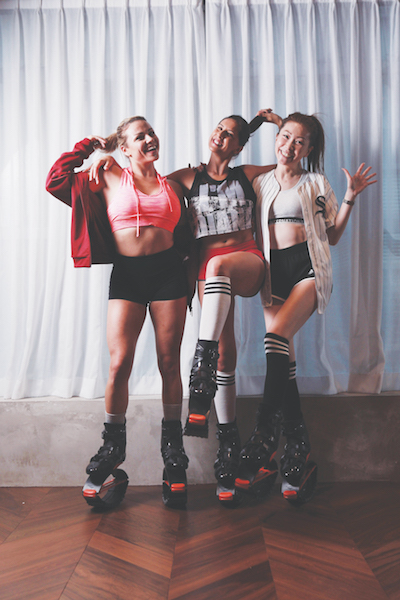 Strap on a pair of special rebounding boots and start hopping like a kangaroo in this quirky class. Offering an aerobic workout (promising to burn 1,200 calories per class), the rebounding boots offer protection for your joints while also working your core and improving your posture. Plus it's a ton of fun!
Try it: XP Fitness Hub, 4/F, Li Dong Building, 9 Li Yuen Street East, Central. Learn more here.
Hula Hoop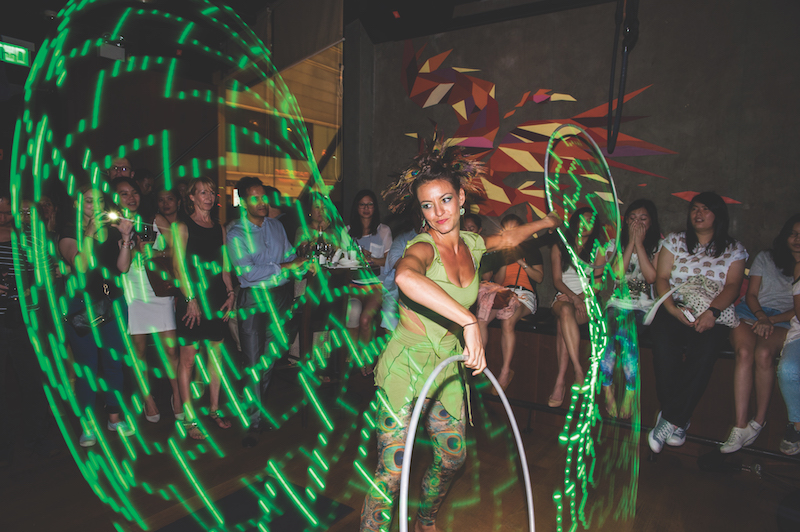 Feel like a kid again with a hula-hoop class. With a little guidance, even beginners will be able to master basic (but impressive-looking) tricks, before setting a choreographed sequence to music. It's so much fun you'll barely notice that it's a full-body workout that tones your core, legs and shoulders in no time at all.
Try it: Turning Circles offers regular classes at Tamar Park, Admiralty. Learn more here. 
Aerial Arts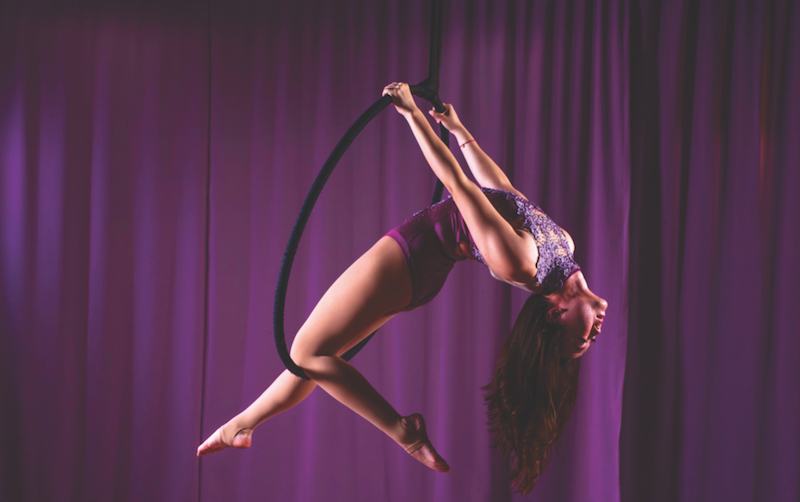 Ever dreamed of running away with the circus? Live out those fantasies with an aerial arts class. Choose from hoops, silks or static trapeze, and from basic poses, you'll soon learn to suspend yourself in mid-air, perform inversions and other tricks and training both your mind and body before learning how to choreograph elegant and challenging sequences.
Try it: Fierce Fitness and Dance, Unit B, Capri Building, 130 Austin Rd., Tsim Sha Tsui. Learn more here.
LED Game Night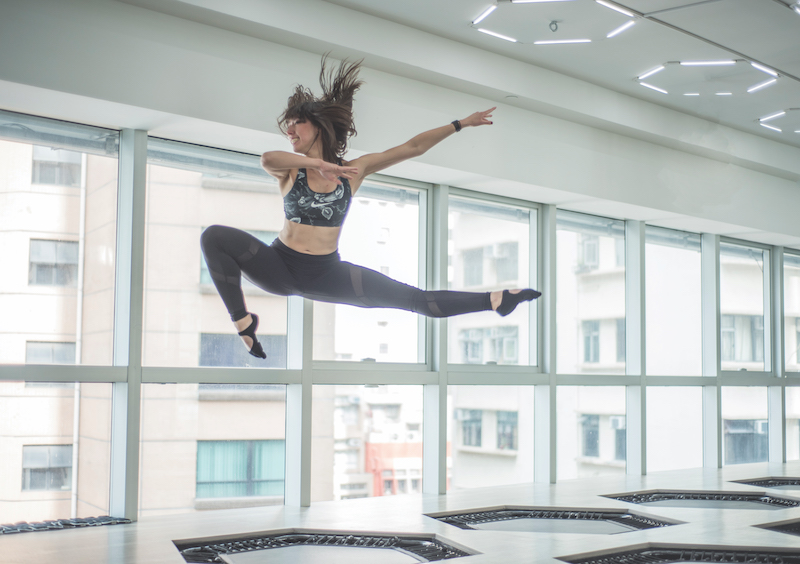 What could be more fun than working up a sweat on a trampoline? How about a disco-tastic sweat sesh, complete with pumping music, flashing lights and plenty of neon activewear? Rebounding – performing exercises on a trampoline – is a great way to take in a high-intensity cardio workout while eliminating stress on your knees.
Try it: BounceLimit, 13/F, The Permberton, 22-26 Bonham Strand, Sheung Wan. Learn more here. 
Orangetheory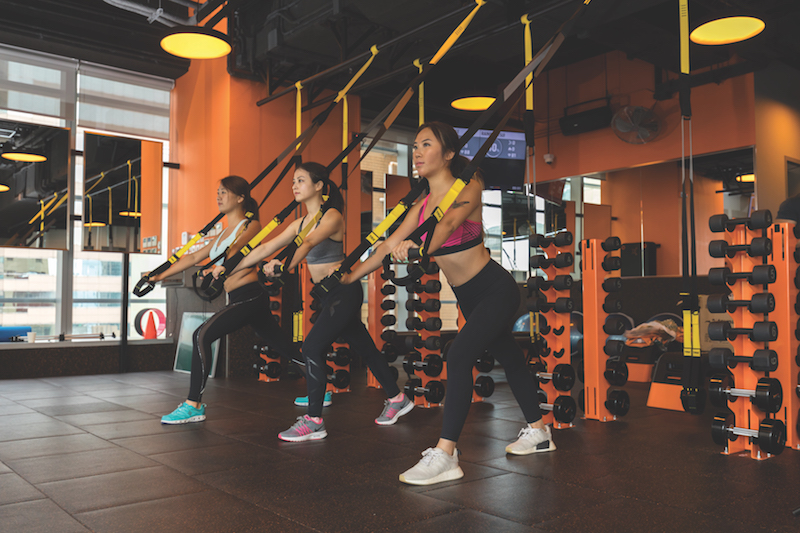 If you prefer a data-driven approach to fitness, you'll love Orangetheory. A popular workout in the US with more than 1,000 locations across the world, Orangetheory is all about working at an optimum rate to ensure an "after burn" for up to 36 hours after class. Every student is fitted with a heart rate monitor before class, enabling you to track your effort level as you perform a series of high-intensity workouts designed to maximise your Excess Post-Exercise Oxygen Consumption (EPOC). The goal is to keep your output in the "orange" level to maximise the effects.
Try it: Orangetheory,23/F, Soundwill Plaza II – Midtown, 1 Tang Lung St., Causeway Bay. Learn more here. 
Blacklight Boxing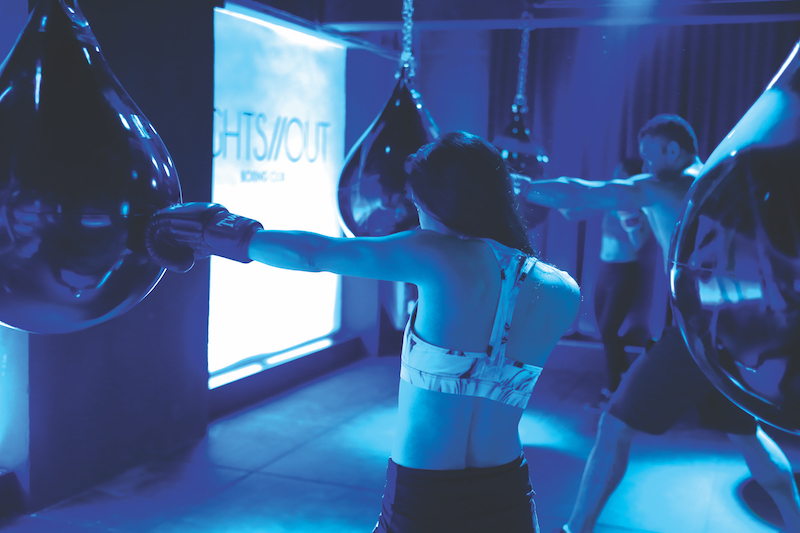 You might have been to a boxing class, but have you ever tried Blacklight boxing? Taking place in a darkened room set to heart-pounding tracks, this high-octane session promises to get you working out your entire body in an exhilarating, disco-like environment. With a new workout and playlist in every 45-minute class, there's plenty here to keep you coming back for more.
Try it: Lights Out, 3/F, Block C, Sea View Estate, 8 Watson Rd., North Point. Learn more here. 
Sound Bath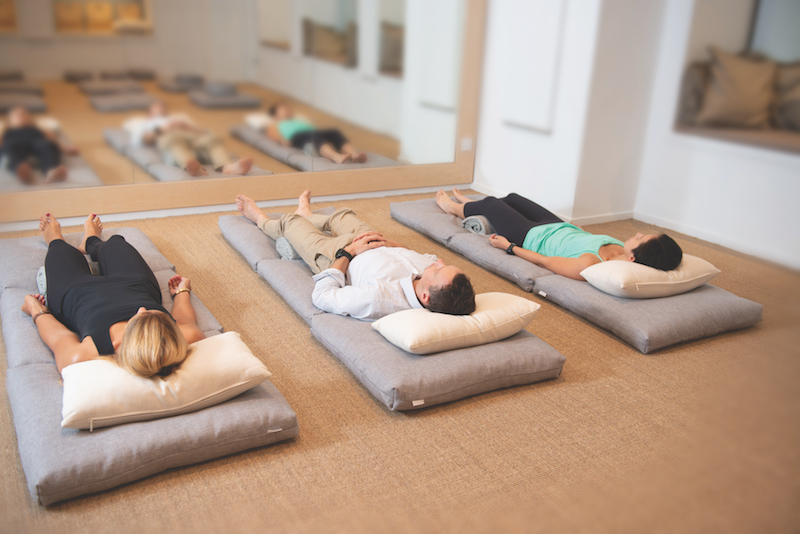 Fitness isn't always about hard work; it's important to reset mentally and emotionally too. Take it down a notch with a relaxing Sound Bath. Lie down, ground yourself and live in the present while an instructor creates a dreamy soundscape using gongs or singing bowls for a deep sense of meditative relaxation.
Try it: Enhale Meditation Studio, 14/F,The Plaza, 21 D'Aguilar St., Central. Learn more here. 
Content in partnership with ClassPass