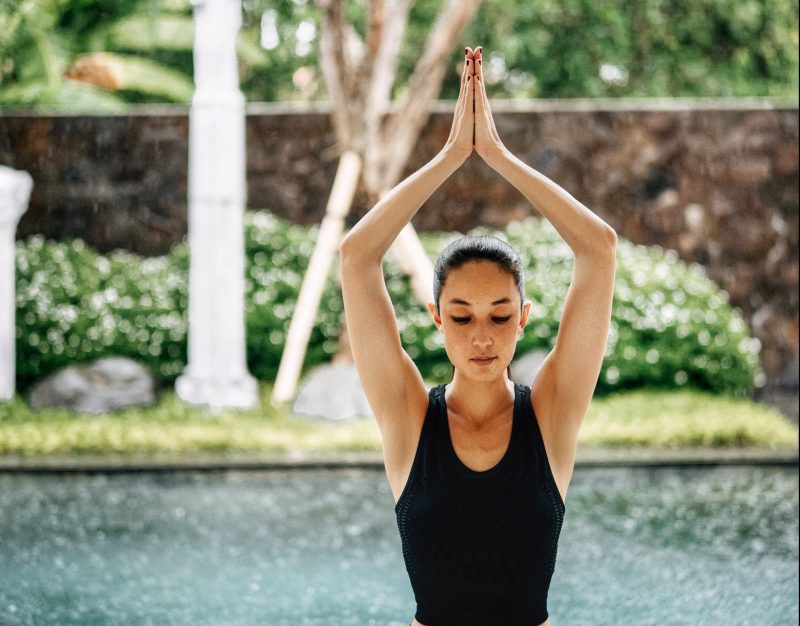 Number-one item on my bucket list: I would love to visit the Leuser Ecosystem in Indonesia. It's the only place in the world where tigers, orangutans, rhinos and elephants coexist in the wild. It spans 2.6 million hectares. It's my dream to go there and support conservation. It probably won't exist in a few years if we don't do anything about the massive deforestation issue.
Where I go to get pampered: The Oriental Spa at The Landmark Mandarin Oriental. I usually go for a workout at their new gym and then I relax in the steam room.
What I'm reading right now: I'm currently re-reading A Course in Miracles – Foundation for Inner Peace. It's a manual for spiritual transformation.
What health means to me: The more you look at your health issues, the more you realise that it's not about the physical. The source often is emotional or mental. So wellness needs to be addressed on numerous levels.
I was at my least healthy when: I was going through lots of personal stuff. Hong Kong can be so stressful sometimes that you don't have enough time to work through things emotionally and mentally.
I always have in my gym bag: Wet wipes.
Where I work out: Barre 2 Barre. I love the vibe there. It's a nice community of fun women.
Where I go for a healthy lunch: I try different places all the time. At the moment I'm digging Fresca.
My beauty essential: My faves are the Mogra Rejuvenating Gold Cream from Subtle Energies, and the Rose & Apricot Antioxidant Day Creme from John Masters Organics.
My favourite workout gear: I really like Casall. Their activewear is very light and breathable.
What I'm watching on TV: I loved the first season of "Cobra Kai." It's a continuation of "The Karate Kid" played by the same actors 30 years later. It got 100 percent on Rotten Tomatoes. It's a must for any Karate Kid fan like myself. I can't wait for season two.
My favourite app: Occasionally I use Holosync. It's a special meditation app that will lead you into a meditative state instantaneously, as it works with brainwave patterns.
My favourite workout song: Maybe something cheesy like "Far from Over" from Staying Alive or "Eye of the Tiger".
My guilty pleasure: I love chips. In fact any form of potato…mash, fries.
What I always have in my fridge: Champagne and coconut oil.
Learn all about Vivienne's wellness, travel and luxury journey at Destination Deluxe