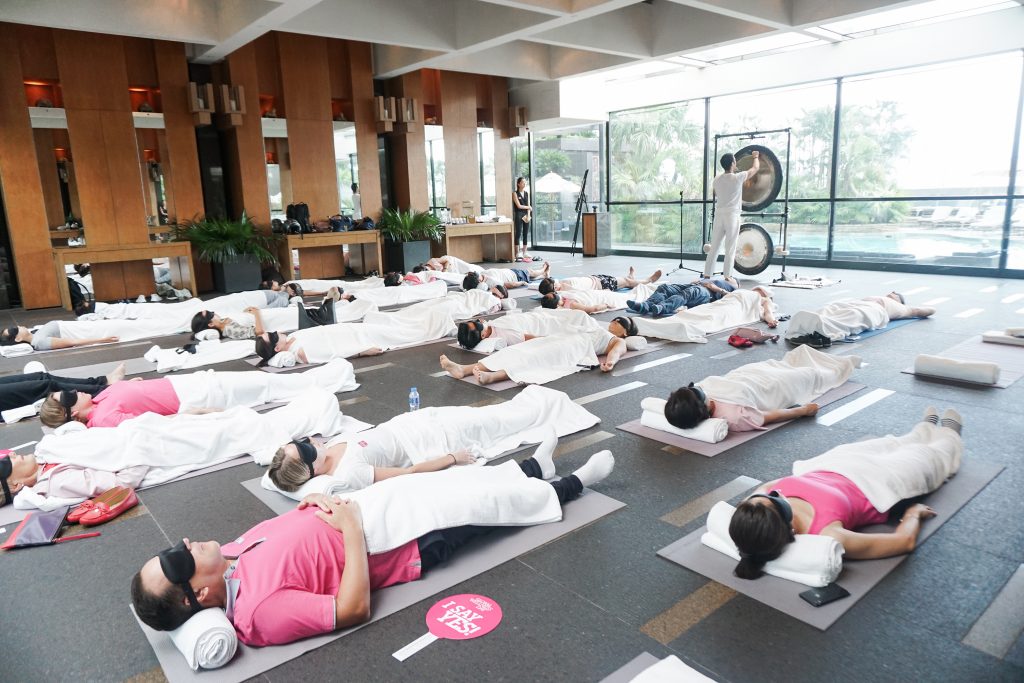 In celebration of Global Wellness Day on Saturday, June 8, more than 30 wellness influencers and guests of Grand Hyatt Hong Kong gathered at the hotel's Pool House to usher in a new commitment to health and wellbeing.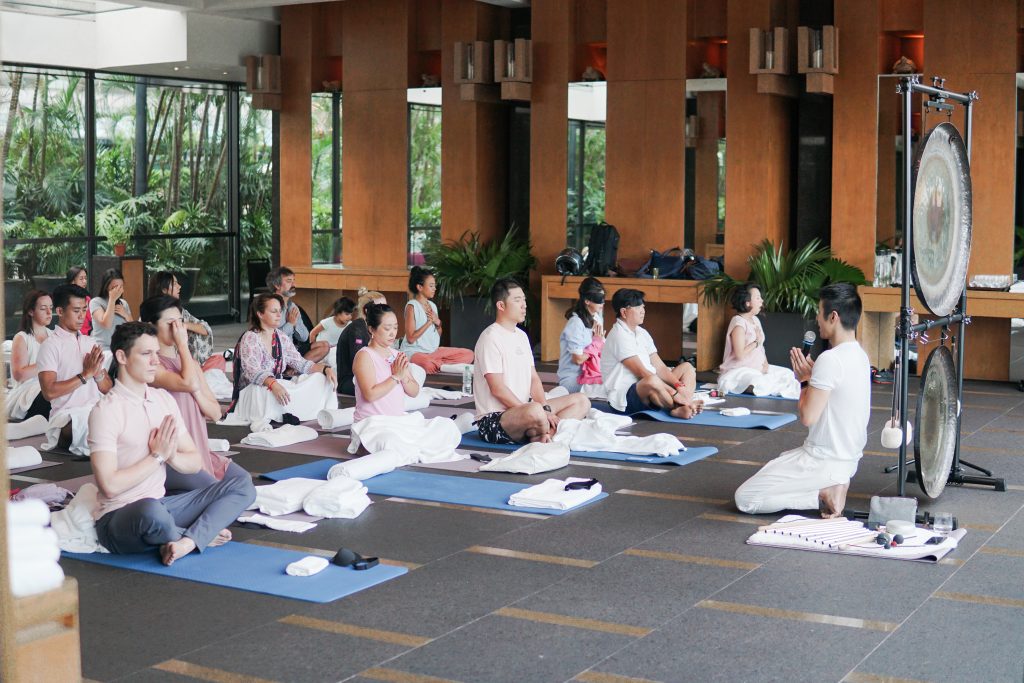 The morning started with a relaxing gong mediation performed by Malbert Lee, who educated guests on the benefits of sound to focus the mind, relax the body and instil a profound sense of peace and wellbeing.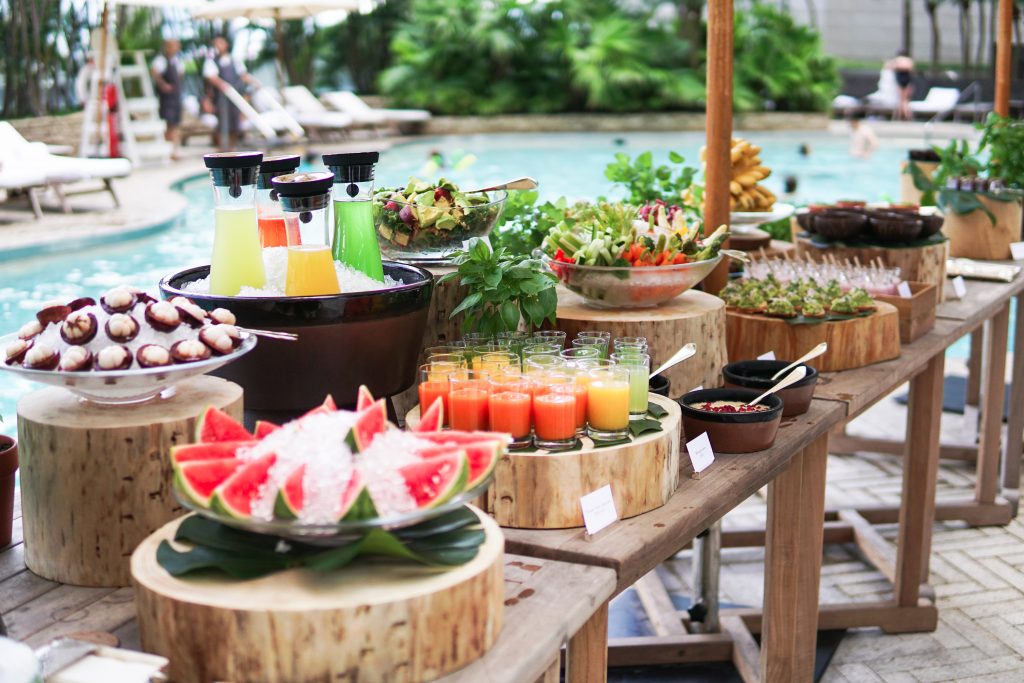 Afterwards, Grand Hyatt Hong Kong's culinary team laid out a sumptuous spread of health-conscious, sustainable and innovative dishes, a taste of what wellness-seeking guests can now enjoy during the breakfast buffet at Grand Hyatt Hong Kong's Grand Cafe. Standout dishes include the coconut yogurt granola, a raw vegan banana cake sweetened with local Hong Kong honey, and mashed avocado on gluten-free toast, to name just a few.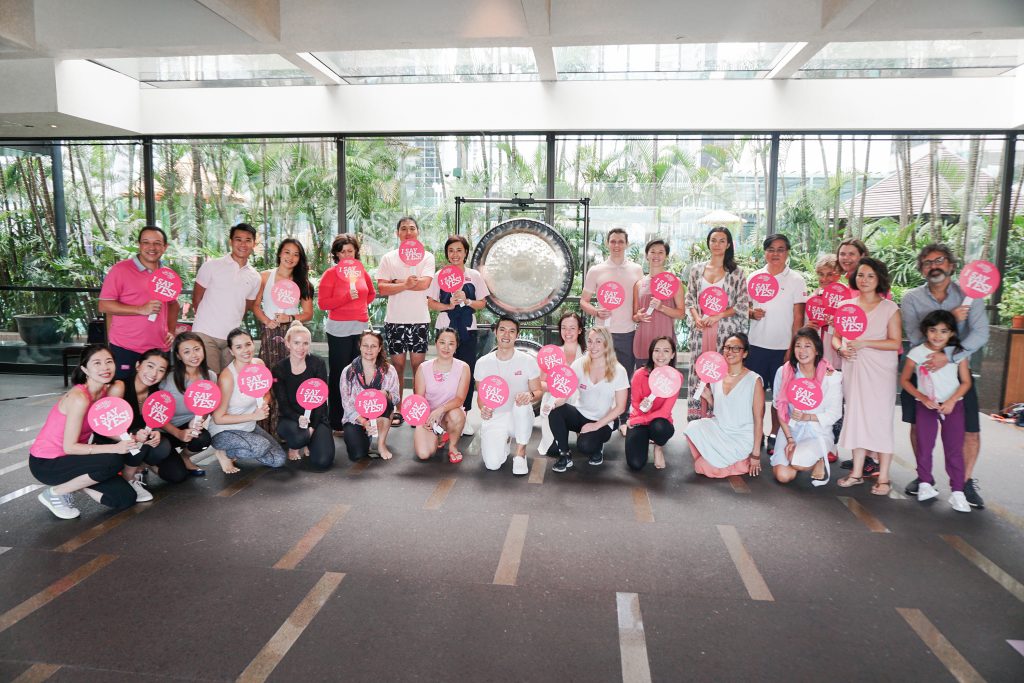 The Liv team was proud to partner up on this event, and to support Grand Hyatt Hong Kong in its mission of introducing more health and sustainability initiatives throughout the property.
Thanks to all who attended this awesome morning of wellness!