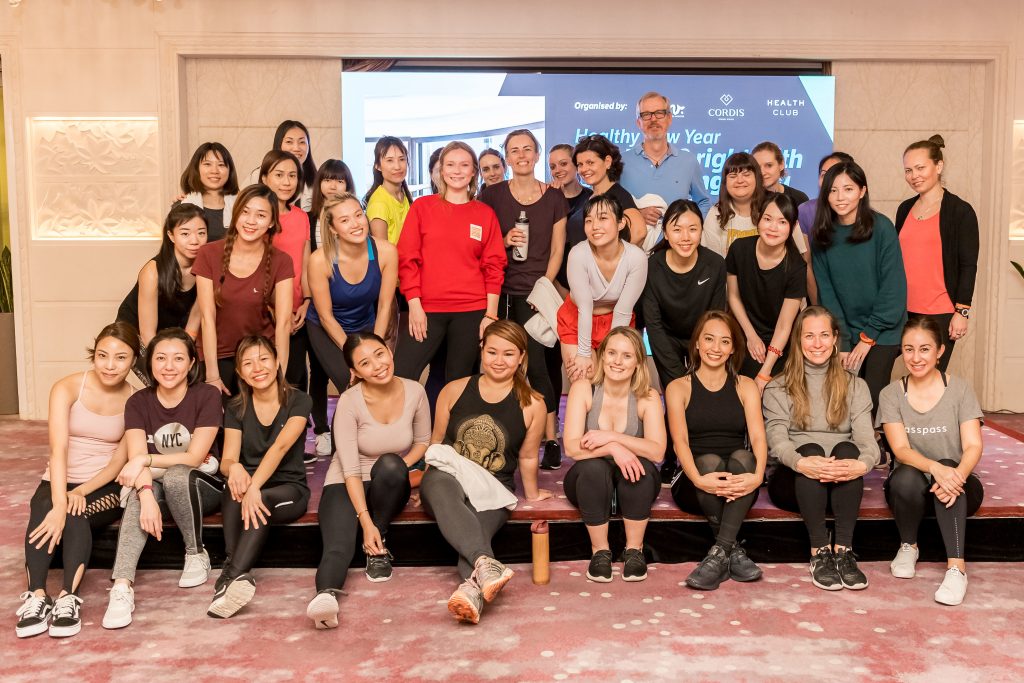 On a balmy evening just before Chinese New Year, over 30 guests joined our second ever Wellness Evening with Cordis Hotel in Mong Kok. Guests were invited to make the most of Cordis' wellness facilities on the 41st floor before joining a Zumba class by XP Fitness in the hotel's gorgeous Star Room with panoramic views of the city below. A 45-minute high-intensity class set to Latin music got everyone shaking what their mamas gave them, working up a solid sweat in the process. We capped it all off with some stretches, followed by socialising over a selection of healthy drinks and nibbles.
A big thank you to all our event partners who made sure our guests went home with arms full of healthy goodies at the end of the night. Food items included vegan muffins from Food Folk and kale chips from Raw Circus, washed down with some refreshing Jax Coco Water and energising ginger concentrate from Tizzy Shots. Also included were samples from SpiceBox Organics, Teapigs and a set of oils from No.2 Organics.
Couldn't make this event? There's always the next one! We're already planning many more events throughout the year so make sure you check out our social media accounts and weekly newsletter for your invitation.