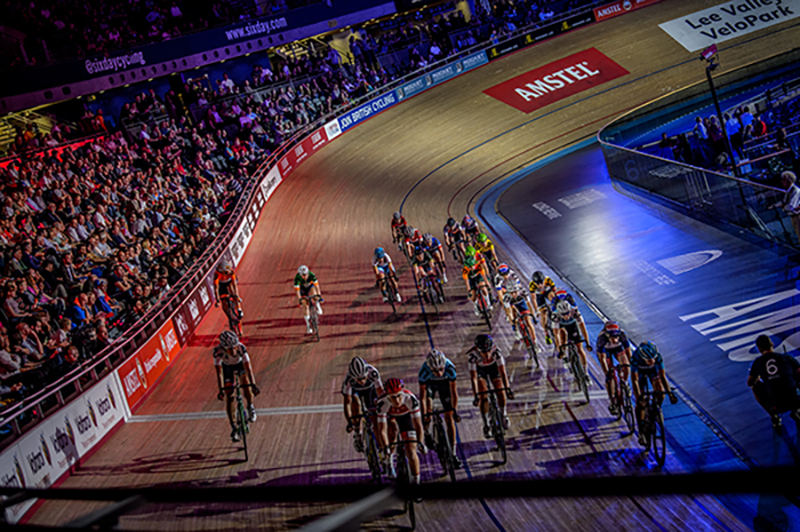 MAR 8-10
SPIN IT TO WIN IT
Make the trek to Hong Kong's impressive velodrome at the PRURide Six Day Series, the world's biggest track cycling party, in Asia for its first time ever. This international cycling series serves up the thrill of racing with a party atmosphere, thanks to live DJ performances and low lighting that are more LKF than TKO. Catch the action up close inside the track, or settle for spectator stands that are still lively. Be sure to catch homegrown Olympian Sarah Lee Wai-sze compete against some of the world's top riders while you enjoy the party.
Hong Kong Velodrome, Tseung Kwan O. Visit pruridesixday.hk.
MAR 9-10
Electric racing cars are taking over the streets of Hong Kong yet again for the fifth instalment of the FIA Formula E-Prix Championship. Formula E dispenses with the noise and emissions of Formula One vehicles for an eco-friendly but still competitive street race. Grandstand tickets are available but if you want to watch the action on the big screen, tickets to the Allianz E-Village are just $50.
Central Harbourfront. Visit hkformulae.com for more info.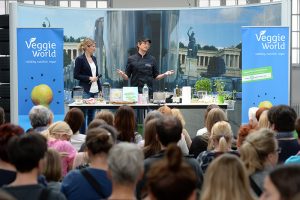 MAR 16-17
GREEN SCENE
Europe's largest and oldest vegan trade fair, Veggieworld, is coming to Hong Kong for its first time, a must-do for those looking to reduce or eliminate animal products from their lifestyle. Although it's a trade show, the fair encourages the general public to attend, and will offer plant-based clothing, cosmetics and F&B brands otherwise unavailable in Hong Kong. For the green- curious, there are also talks and seminars from leaders on the global vegan scene.
$100 for a one-day ticket, $180 for the whole weekend. Saturday, 10-8PM, Sunday, 10-6PM. PMQ, Central, veggieworld.de/en/event/hongkong_en.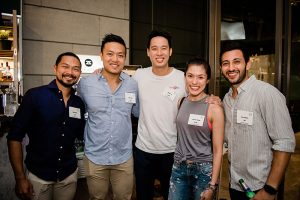 MAR 20
FIT LIFE
Asia's first health and fitness conference has finally arrived, and we are buzzing about it! The first FIT Summit will be hosted in Singapore, providing a platform for brands, companies, clubs and investors to meet and discuss emerging market trends, business challenges and opportunities. Not scheduled for a Singapore trip? Stay tuned…FIT Summit is set to hit Hong Kong shores later this year.
Hotel Jen Tanglin, Singapore, thefitsummit.com.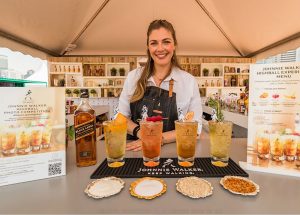 MAR 21-24
TASTE THE TOWN
If there's anything we take anything seriously in Hong Kong, it's our food. Taste of Hong Kong is back this month, giving all self- confessed foodies a chance to sample gastronomic delights created by some of the city's best chefs. Serving up small plates from their pop-up kitchens will be 12 local and international restaurants, including new kids on the block like The Flying Elk, John Anthony, Old Bailey and Blacksheep's Artemis & Apollo. Favourites HAKU and Zuma from last year will also be returning. Wet your whistle at the whisky and wine tastings, or bring something home from the Gourmet Market. Empty stomachs essential!
Central Harbourfront, 9 Lung Wo Rd., Central, tasteofhongkong.com.
MAR 2-9
THE FINER THINGS
The Good Life Boutique will host a week-long luxury shopping pop-up in Central. Expect to find unique items including photographic prints, natural stone jewellery and accessories, handmade cotton dhurries, rugs and homewares, aromatherapy eco soy wax candles, natural beauty products and women's and children's fashion.
11 Mee Lun St., between Gough Street and Hollywood Road. Open 10am to 8pm every day.