One skincare ingredient that's causing some well-earned buzz among beauty experts recently is honey's little sister, propolis. Produced by honey bees, in nature this resinous mixture is used to patch up cracks in bee hives, providing a physical barrier to natural predators as well as a handy defence against harmful bacteria because of its serious antibacterial properties.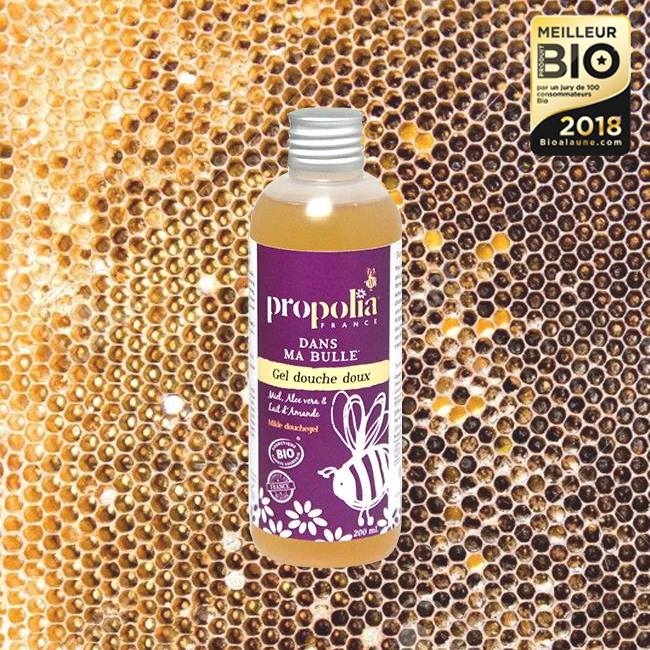 Also referred to as "bee glue," propolis is simply swarming with flavonoids and phenolic acids, which makes it a superweapon for any kind of skin type. As a naturally-occuring antiseptic, for example, it's perfect for clearing up acne-prone skin. And with moisturising and regenerative properties, it's a virtuoso when it comes to soothing damaged skin – researchers have even found that propolis is an effective natural remedy for healing wounds and burns.Its uses aren't limited to just outside your body, either. Because of its remarkable antibacterial benefits, it's a dynamo for your immune system, making it a great natural remedy for a sore throat or nose, or even as a health supplement all on its own.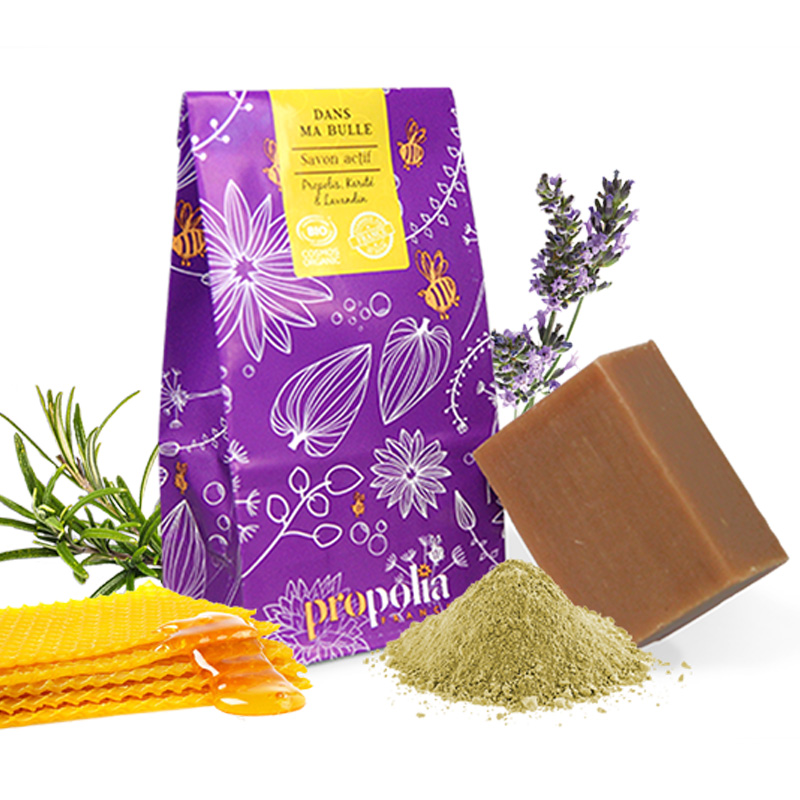 This amber-coloured super goop has been used as far back as the ancient Egyptians for its smorgasbord of therapeutic benefits, like being anti-inflammatory, antifungal, antioxidant, antiviral…you name it and propolis can ward it off for you!
Luckily, we don't need to be a pharaoh's descendants to get our hands on it. Ethical and cruelty-free, Propolia has been cultivating beehives since 1975 to produce its specialised range of propolis-based beauty products. Sustainable and small-scale, Propolia harvests with no impact to the hives or bees, incorporating other organically mighty ingredients like honey, royal jelly, ginseng and pine into their formulations.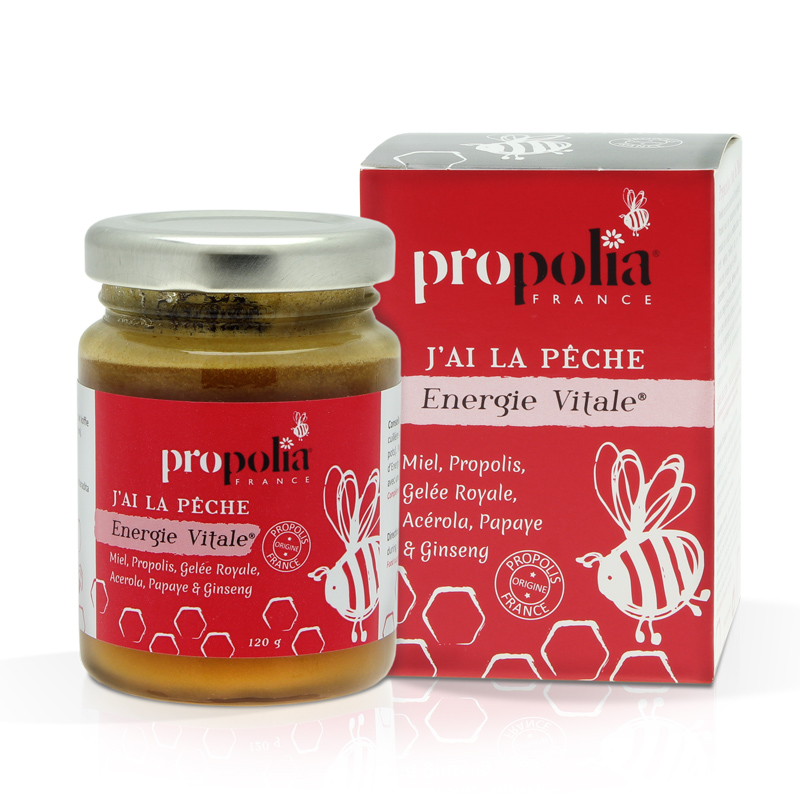 Here are four of our favourite beauty benefits that propolis delivers:
A non-irritating exfoliant for oily skin. For anyone struggling with sebum control, a facial scrub can be a godsend. But common oil-blasters like salicylic acid often leave complexions dry and irritated. Propolia's Gommage Visage facial scrub uses soothing aloe vera in addition to bacteria-fighting propolis, giving you a radiant glow.

An effective antifungal for sensitive feet. Because of propolis' rich flavonoid complex, it's actually a potent fungicide for feet under siege. Propolia's Gel Pieds deodorant that's mega-cooling and calming.

A shampoo supernova. Everyone knows honey is a master moisturiser, and propolis is no different. With added orange blossom and bamboo marrow, Propolia's Shampooing Doux gentle shampoo is a favourite with French beauty bloggers who sing its praises for being mild enough for everyday use while still keeping coiffures clean.

Deep moisturisation to tackle anti-ageing. Nothing lessens the appearance of fine lines like a properly potent night cream packed with hydrating ingredients. Propolia's Creme de Nuit night cream for normal skin smoothes and softens skin naturally, using regenerating oils like jojoba and argan to give tired-looking skin a renewed and radiant glow.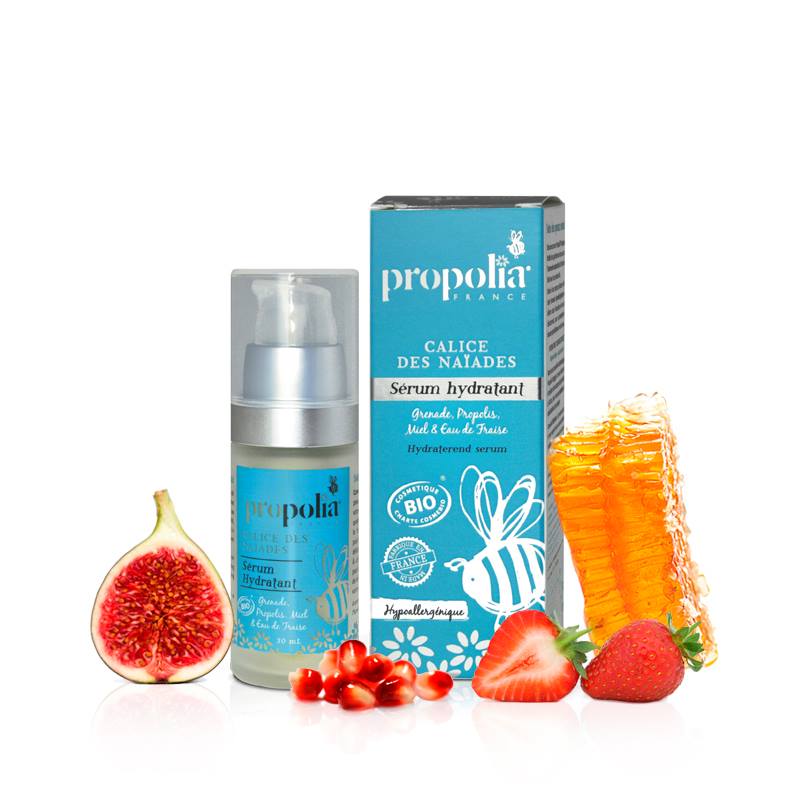 Propolia was established in 1979 and is located in the south of France. They also offer a range of propolis-based oral, nasal and throat products, as well as health supplements to add to your daily routine. With a pop-up store now open in Stanley, you can check out their entire line of products and see what all the fuss is about for yourself!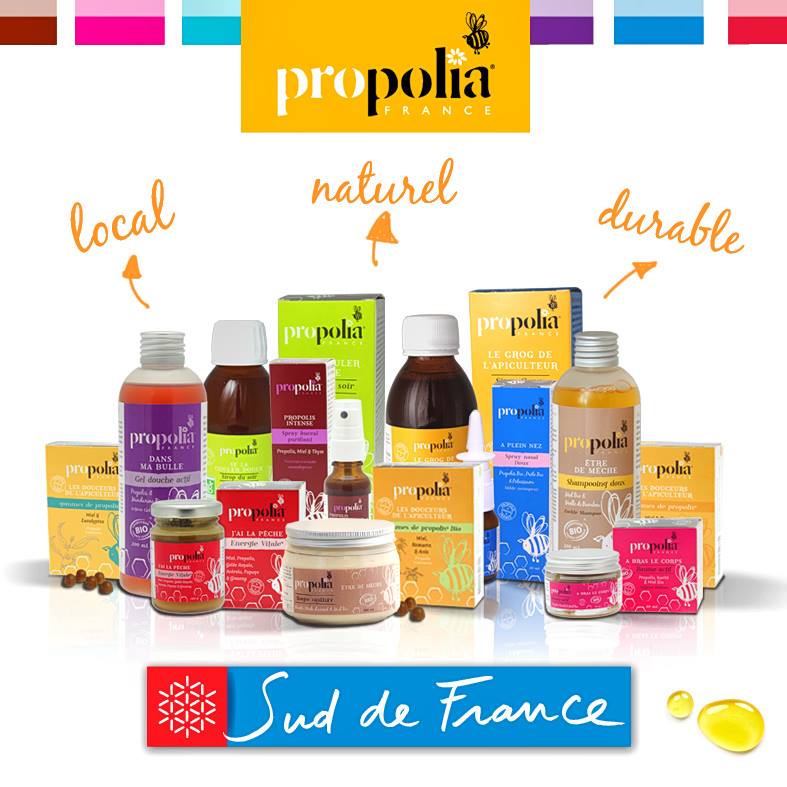 Visit propolia.com.hk for more info. & to get 3 trial samples where LIV readers enjoy an exclusive 10 percent discount by presenting the code MZ731proHK upon check out Valid until July 31, 2019.
Sales locations:
Propolia Pop-up (Stanley Plaza)
404, Stanley Plaza 23 Carmel Rd., Stanley (open until October 2019)
Whatsapp: 6360-5563, Email: [email protected]
Body Zen (Central)
Room 804, 8/F Kai Tak Commercial Building, 66-72 Stanley St., Central
2770-6728
Body Zen (Sai Ying Pun)
G/F, 116 First St., Sai Ying Pun
2770-9086
5ive.d store (Sai Ying Pun)
G/F, 110 First St., Sai Ying Pun
2111-0511