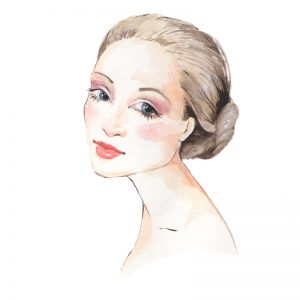 By Sanchita Daswani
In Western skincare, we are taught that "less is more." A simplified approach to cleansing, toning and moisturising is all your skin needs to stay happy and healthy. However, the Korean approach to skincare, which has become all the rage in recent years, turns that concept on its head and instead advocates an elaborate ritual day and night, using up to 10 products to keep your skin hydrated and blemish-free. The key is to think of it as a self-care ritual to enjoy, rather than another item on your ever-growing to-do list. Take some time for yourself, and your skin might just thank you for it.
Step 1
Double Cleansing
Korean skincare rejects the commonly held belief that if you have oily skin, you cannot use an oil- based cleanser. Instead, it stresses the importance of cleansing twice, first with an oil-based cleanser, then with a water-based product. An oil cleanser helps remove stubborn grime, sunscreen and oil debris, and then a water cleanser gently removes the rest.
Step 2
Exfoliation
Korean skincare forgoes grainy scrubs and instead uses acids such as AHAs and BHAs. Scrubs can actually damage the skin by scratching the skin's surface, leading to redness and sensitivity. A chemical exfoliation, on the other hand, simply removes dead skin and promotes cell turnover.
Step 3
Toner
Our normal skin pH is around 5.5. After cleansing, the pH level shifts and it's important to bring it back to its normal state, which is where toner comes in. Korean toners tend to be alcohol free and help to remove lingering impurities, moisturise and prep your skin.
Step 4
Serums, Essences and Ampoules
These highly concentrated liquids contain a high dose of active ingredients intended to have a specific effect. For example hyaluronic acid that instantly hydrates the skin, or vitamin C that helps to brighten and even out your complexion.
Step 5
Sheet Masks
Even if you don't have dry skin, your skin needs moisture to retain its bounce. This is where the famous Korean sheet masks come in. They provide a quick boost of hydration… and 10 minutes of downtime while you wait for the mask to take effect.
Step 6
Sunscreen
Prevention is the best route to healthy skin. Use a sunscreen every day on your face, hands and feet to ward off sun spots and fine lines.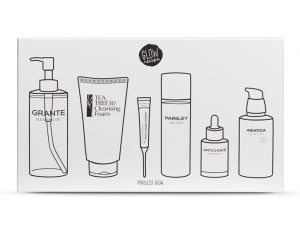 Magic Ingredients?
K-skincare is also known for its natural extracts that can sometimes seem odd to an outsider. Here's an explainer:
Snail essence
Koreans beauty mavens love applying snail essence on their skin as it is an effective moisturizing ingredient.
Donkey milk
Many Korean creams contain donkey milk as it has a lot of vitamins and minerals for softer skin.
Bee venom
Meant to help repair damaged skin cells and plump the complexion.
Ginseng
To help with collagen production and brighten the skin.
Feeling lost?
Lane Crawford offers several K-skincare starter packs from Glow Recipe, a brand that curates hero products from some of Korea's best skincare brands. The Poreless Glow Set is $1,250 and contains six products; the Ageless Glow set is $1,400, and the 10 Days to Glow set contains 10 luxurious sheet masks and costs $540.
TRY THESE
Son & Park Beauty Water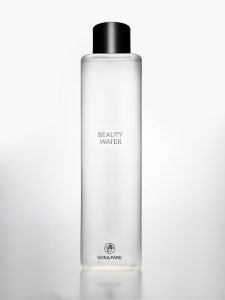 This multipurpose toner/cleanser and face mist has exfoliating and hydrating ingredients.
How to use: swipe it on after your oil cleanse step, or to provide a clean base before applying makeup. You can also use it to freshen up in the middle of the day.
$234 from B+AB stores citywide, or sephora.com.
COSRX AHA 7 Whitehead Power Liquid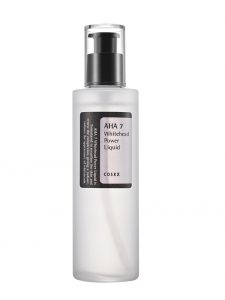 This chemical exfoliator contains glycolic acid and AHAs and is designed for people suffering from excess sebum, breakouts and buildup of dead skin. It's also effective at stopping whiteheads dead in their tracks.
How to use: apply to trouble spots before bed, and be sure to use a sunscreen the next day as the chemicals can make skin more sensitive to the sun.
$119 from iherb.com.
Klairs Freshly Juiced Vitamin Drop

With a 5 percent concentration of Vitamin C, this essence can help to even out skin pigmentation and brighten the skin. It is also suitable for those with sensitive complexions.
How to use: Best applied in the evening. Smooth 3-4 drops over your face after cleansing.
$188 from zalora.com.
N.M.F Aquaring Ampoule Sheet Mask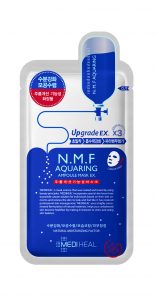 One of the most popular and affordable Korean sheet masks out there. It's a quick pick-me-up for your skin and is packed with effective moisturising ingredients such as glycerin and sodium hyaluronate.
How to use: lay the mask on cleansed skin, lie back and relax!
Prices vary, but expect to pay around $60 for a pack of 10.
Available in Sasa, Bonjour, Watsons or any local pharmacy.