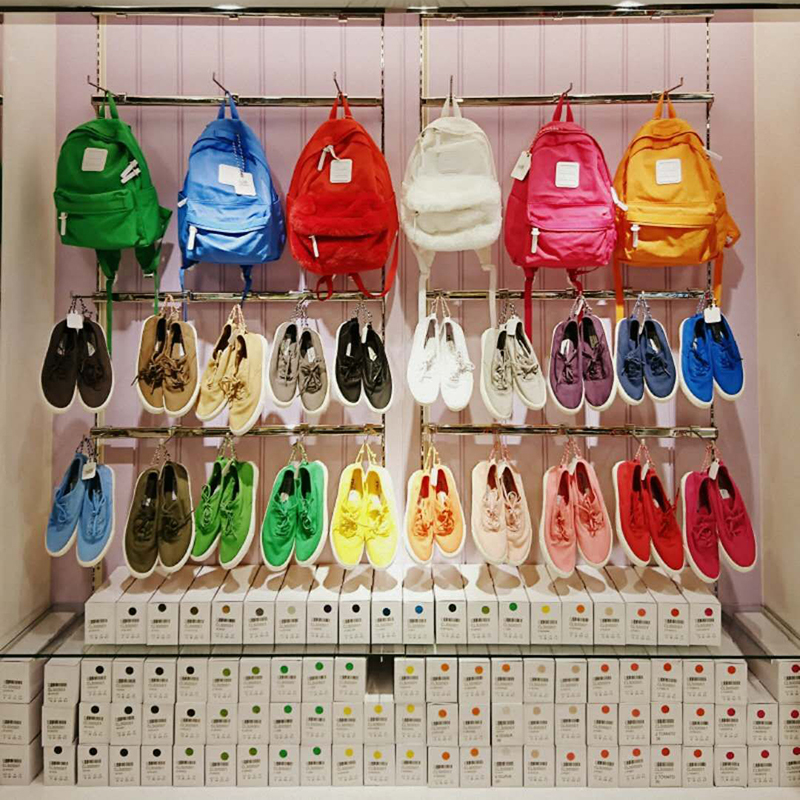 For far too long, women have been shouldering a burden too heavy to bear any longer. We're not talking about PMS or pay gap – we're talking handbags. Once you've packed a purse with everything you'll need for a busy day – laptop, lunch, makeup, gym clothes – a satchel or tote becomes an albatross over your shoulder that can cause persistent back pain. Tired of the urban sherpa lifestyle, more and more women are turning to backpacks to help carry the load; sales of women's backpacks rose 28 percent last year, according to market research. If you're feeling a bit weighed down by your current set-up, give the double-shoulder lifestyle a go with one of these stylish solutions.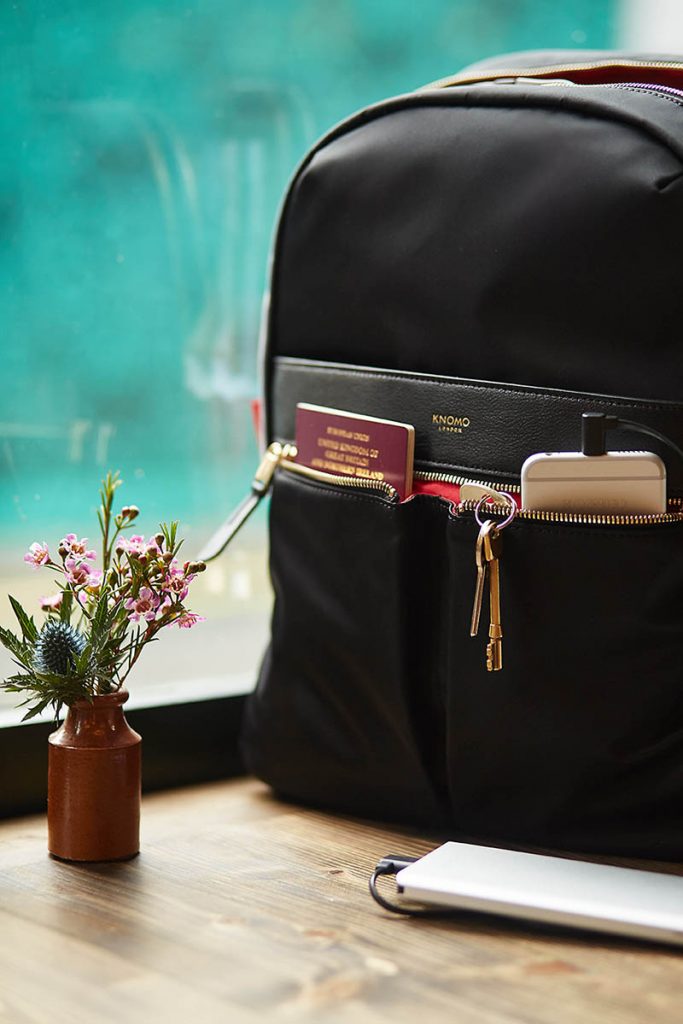 MATT & NAT ALEX BACKPACK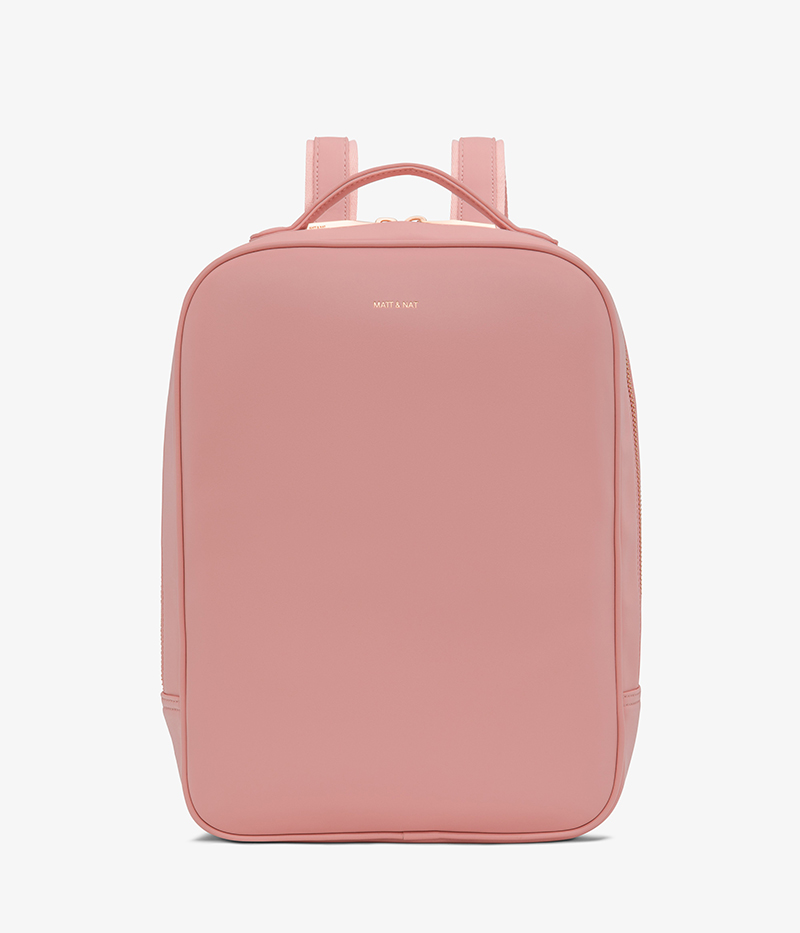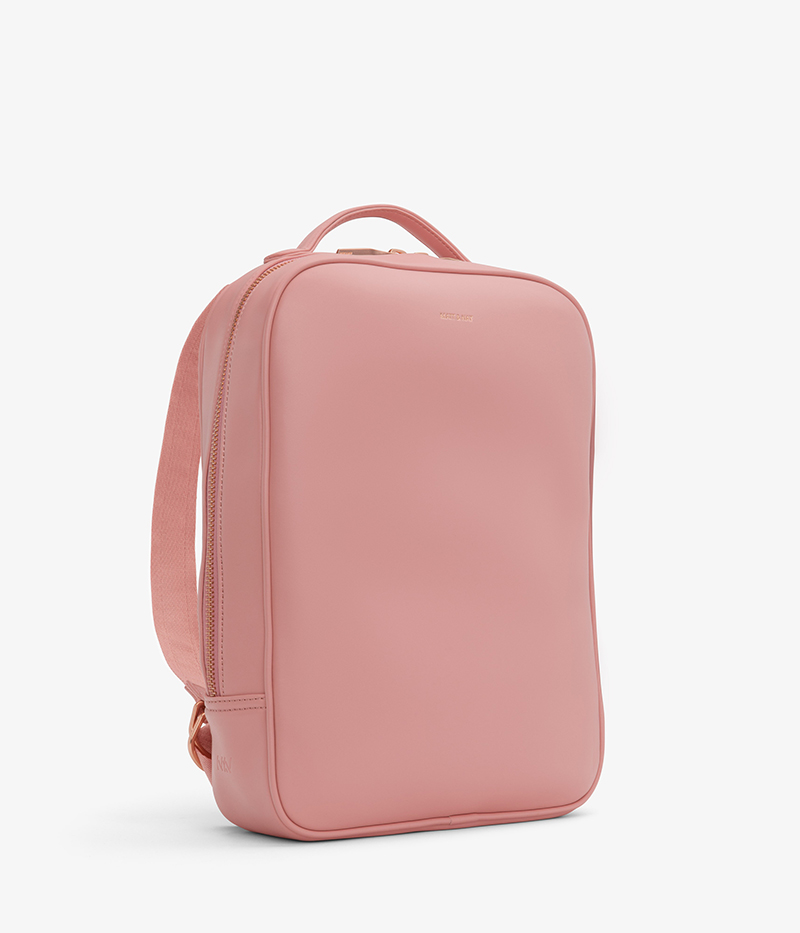 THE BAG: Canadian accessories brand Matt & Nat use PETA-certified vegan leather and recycled nylon to construct their sleek and stylish bags.
BEST FOR: Eco-conscious execs.
WHY WE LOVE IT: Smaller than other brands, the Alex bag is a minimalist's dream, with a choice of five colours from black, stone and khaki to a more daring bright red or berry pink. The single compartment comes with a padded pocket suitable for a 13-inch laptop, with a concealed zipper at the back for valuables. We particularly love the rose-gold zipper details, which adds a hint of "fashun" to the design.
US$140 from mattandnat.com.
CILOCALA
THE BAG: A back-to-basics bag from Japan that goes bold in its colour range.
BEST FOR: Anyone in need of a colour pop.
WHY WE LOVE IT: An assortment of eye-catching colours in XS, S, M or L sizes make this line a fun alternative to stuffier bag brands out there. Go subtle with a muted rose, or ball out with a brilliant sky blue or tangerine. The simple design means minimal pockets and compartments – best for people who constantly forget where they stashed their keys or Octopus!
Starts from $320. cilocala.com.
KNOMO BEAUCHAMP BACKPACK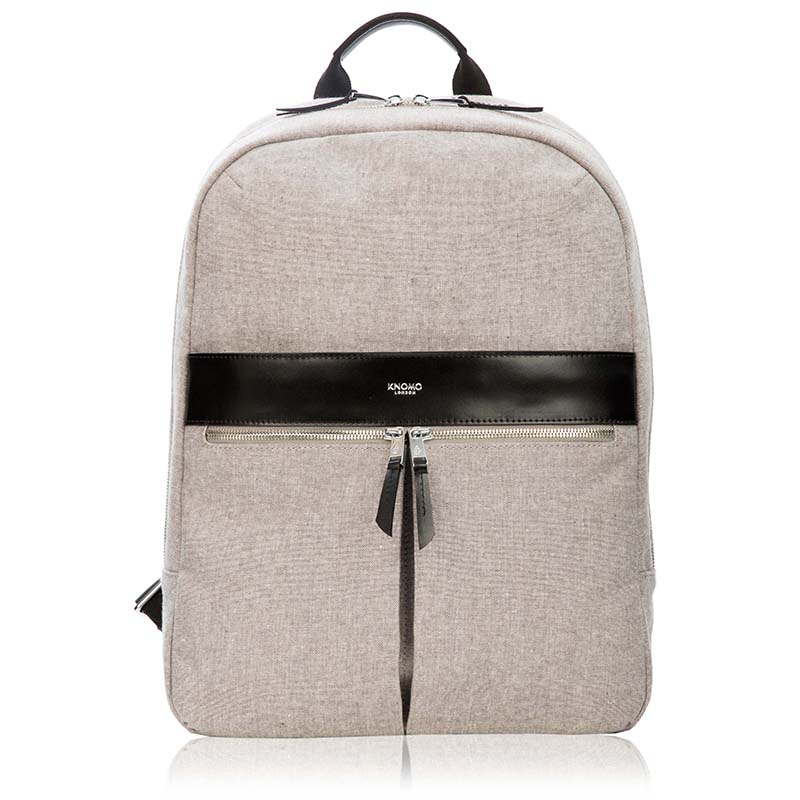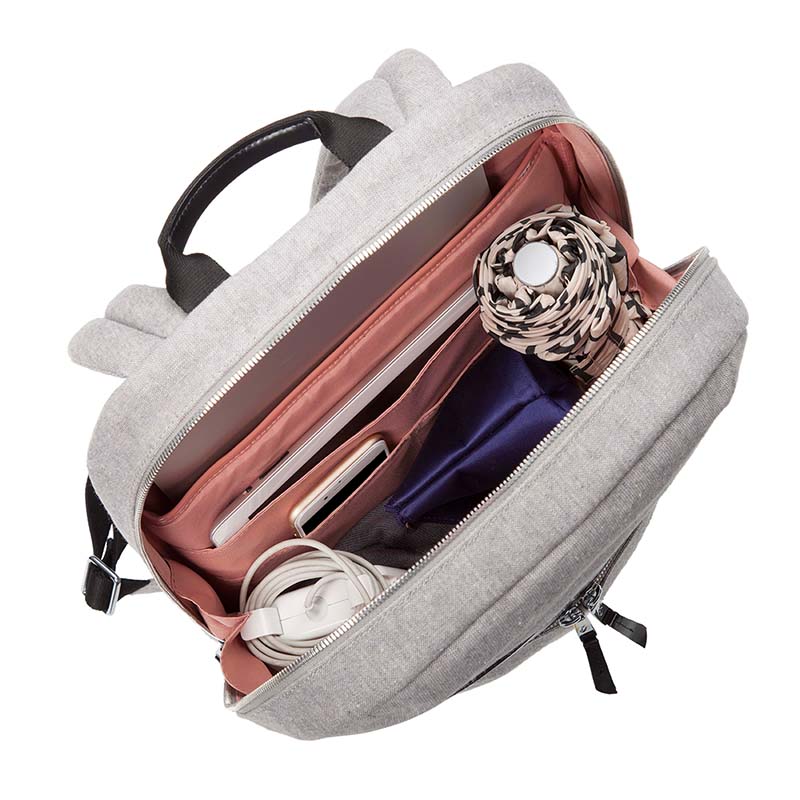 THE BAG: The Beauchamp, from London-based Knomo, is a stylish backpack designed with just the right amount of space for your laptop
and electronics.
BEST FOR: Anyone who needs to carry the contents of their desk around with them all day.
WHY WE LOVE IT: Super smooth zips, solid padding and intuitively placed pockets make this backpack perfect for the professional on the go.
$1,600 at uk.knomo.com; free delivery to Hong Kong when you spend over $,2000.
LULULEMON CITY ADVENTURER BACKPACK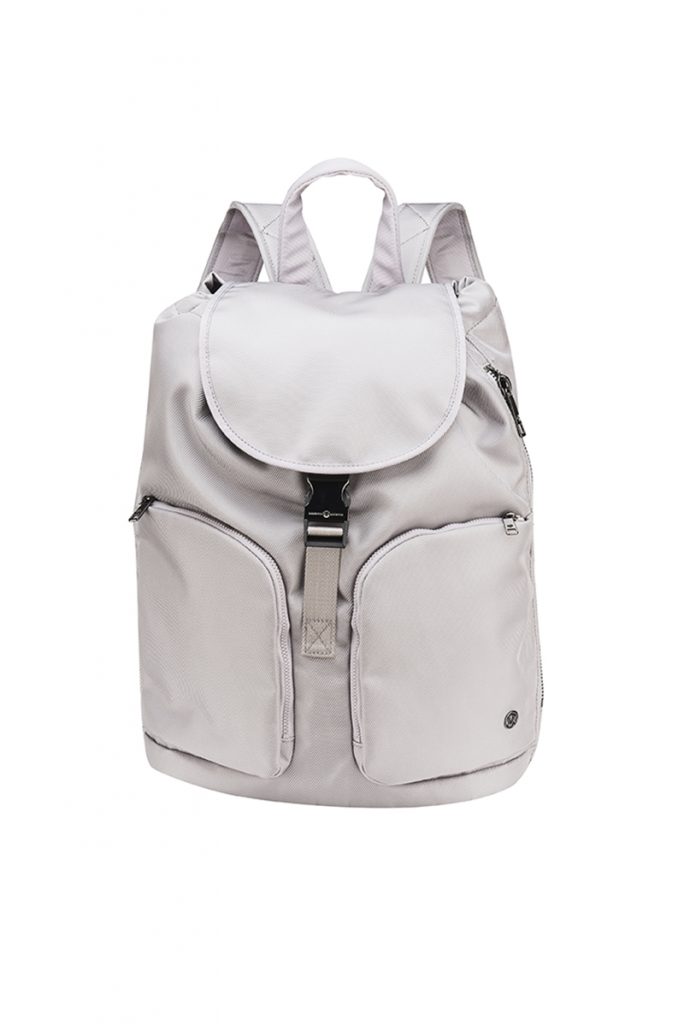 THE BAG: Sporty yet sleek, this backpack is perfect for gym bunnies who prefer a more professional look without sacrificing space for gym gear.
BEST FOR: Anyone who prefers squeezing in a workout before or after the office.
WHY WE LOVE IT: It has a waterproof insert specially designed for your gym clothes, thoughtfully placed pockets for valuables and other essentials, and thick durable straps that can take heavy loads. A padded inner section fits a 15-inch laptop, and a secure, easy-access phone pocket lets you make and take calls on the go. Roomy pockets at the front are ideal for everything from notepads to energy bars to fuel your day.
$1,288 from lululemon.
PACSAFE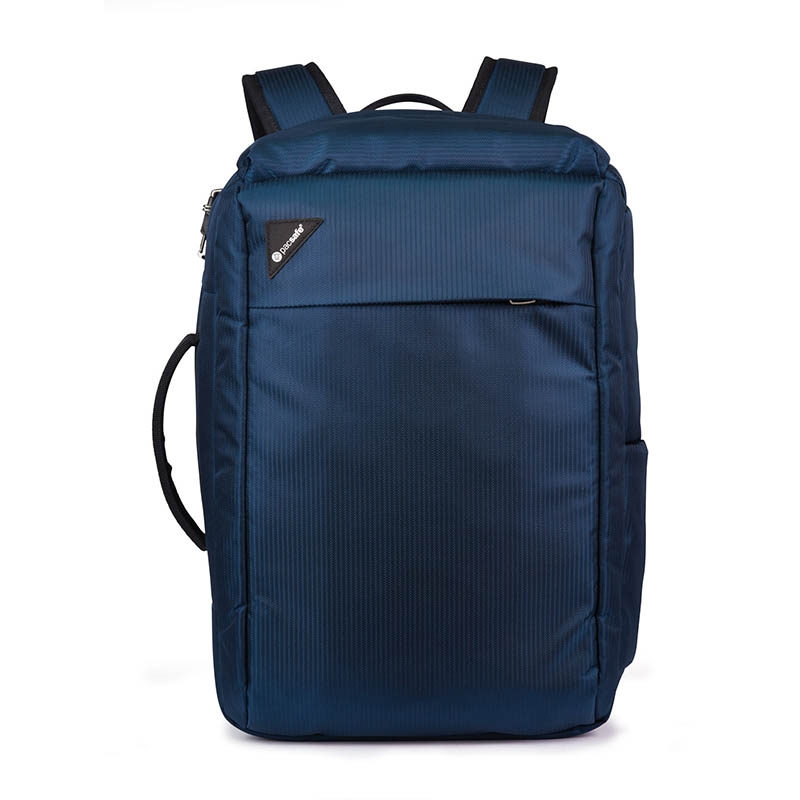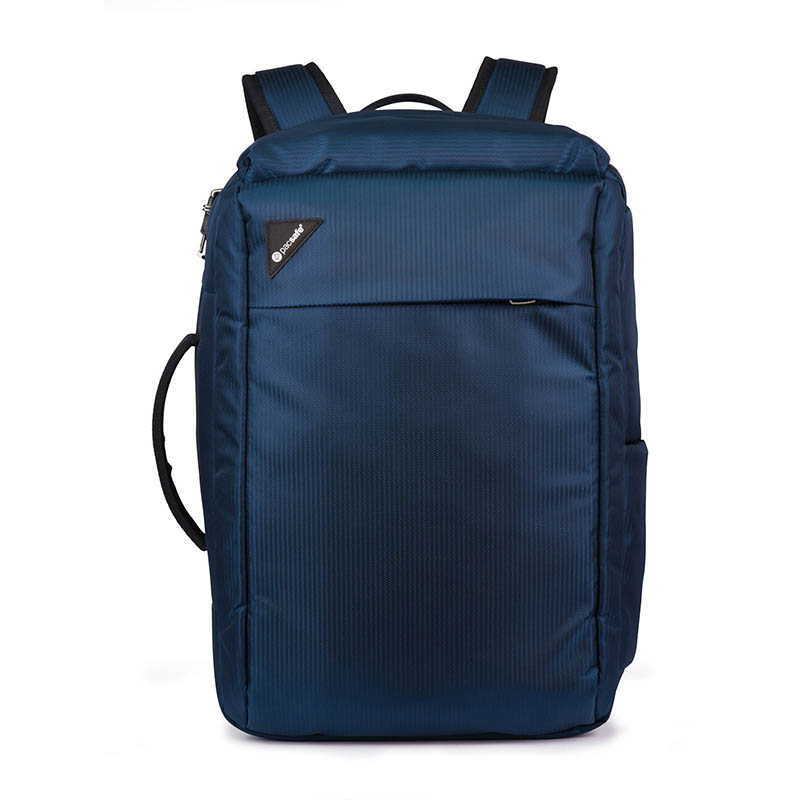 THE BAG: This Hong Kong luggage brand is known for its range of backpacks featuring top-of-the-range anti-theft technology, like this one made from regenerated nylon fibre.
BEST FOR: Avid adventurers who prefer to travel light.
WHY WE LOVE IT: Turn & lock security hooks, locking cables and cut-resistant materials make these spaciously sporty backpacks safe and secure when travelling at home and abroad. Oh, and did we mention they're super comfy to wear too.
Prices start from US$70 from pacsafe.com.
SKIP HOP GREENWICH CONVERTIBLE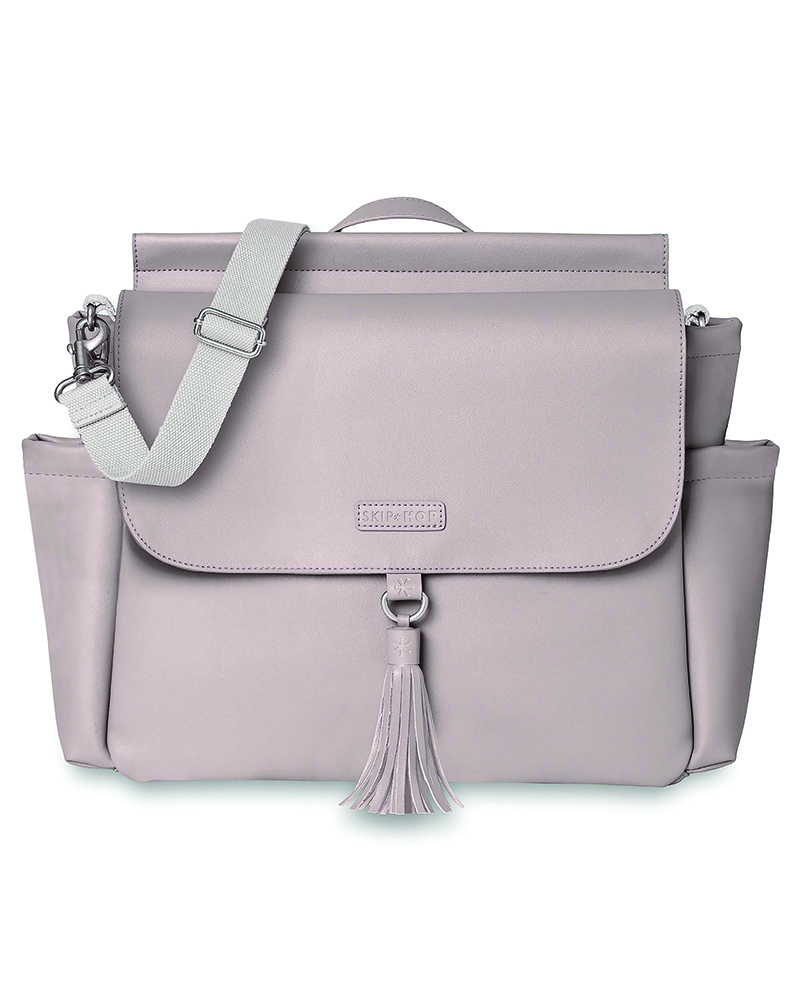 THE BAG: Skip Hop's Greenwich Convertible backpack is designed with pockets and pouches to store all those baby essentials.
BEST FOR: The style-conscious mama who needs to be prepared.
WHY WE LOVE IT: Yes, it's practical with plenty of room for all that baby gear, but it doesn't compromise on style. Made with a beautifully soft, grey vegan leather, the bag also features a clever strap so you can convert it into a crossbody bag.
$699 from Baby Central.