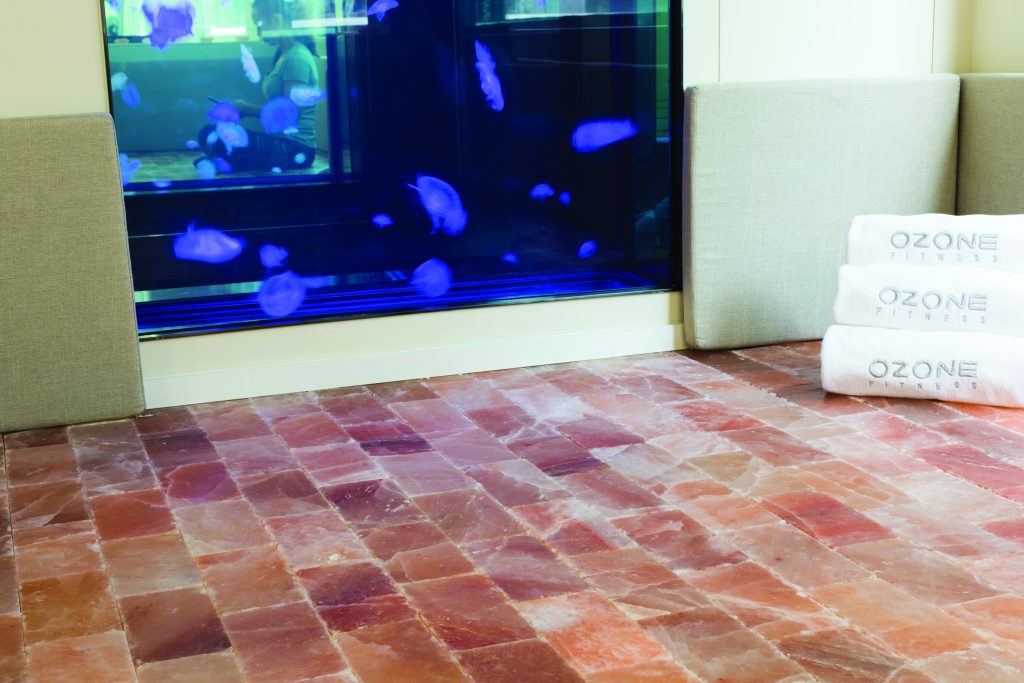 Ozone Fitness, Star Street's new upmarket gym, is home to Hong Kong's first and only Himalayan salt stone floor where members can relax and recover after training. We speak to the gym's founder, Diana Purdy, about the healing benefits of the heated salt.
Tell us about the positive effects of Himalayan pink salt on the body.
Heated pink Himalayan salt attracts water molecules from the air. The molecules evaporate, producing negative ions that boost your mood and eliminate airborne pollutants. The effect is similar to a Himalayan salt lamp, but on a much larger scale. In nature, the reason why you feel refreshed when you walk along the beach or beside a waterfall, especially after a storm, is because of the massive amount of negative ions that purify the air.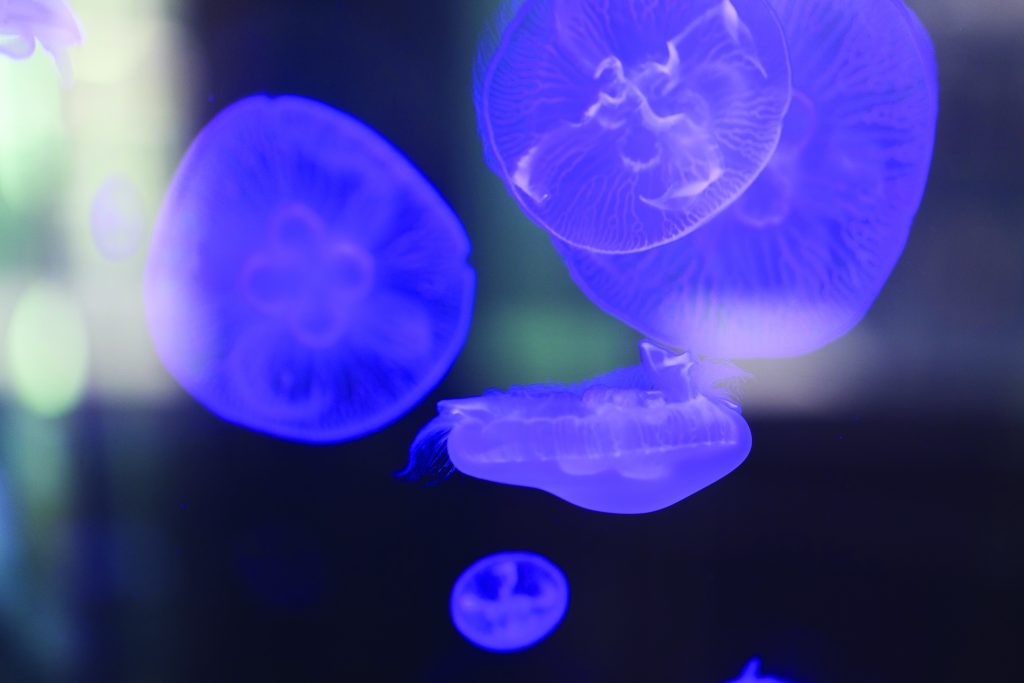 How do you use the floor?
Spending time sitting or lying on the heated pink salt floor can help to relieve stress and fatigue, and may also contribute to alleviating respiratory issues. In addition, the heated floor is great for stretching and muscle recovery.  We even run small group hot stone stretch classes on the floor.  Members who use our salt therapy area report that they feel relaxed and "lighter" afterwards. The relaxing effects of the pink salt area can also be attributed to the beautiful colours
in the Himalayan salt and the hypnotic live jellyfish aquarium that overlooks the area.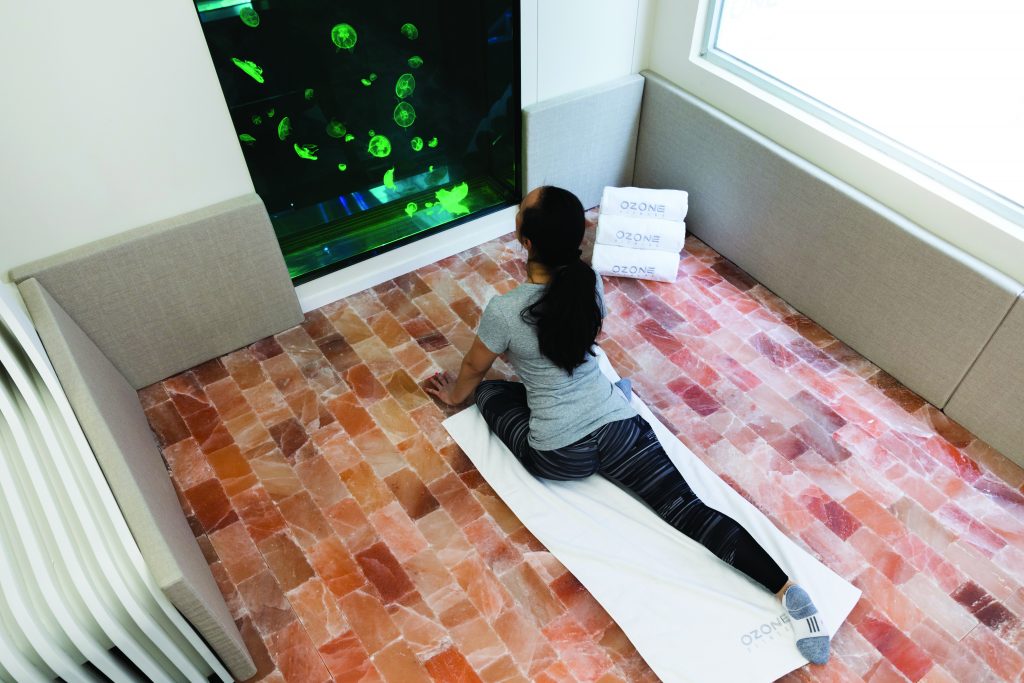 Tell us more about your floor.
We imported the stones directly from Pakistan where the Himalayan salt is mined.  Visitors are welcome to come and try out the pink salt area for themselves.  Check in at our gym reception or email us at [email protected] to arrange a visit.  In this chilly weather, access to this heated pink salt therapy area is a welcome treat.
More details from Ozone Fitness
Regular month to month membership: $2,200 / month
Special founding members fee: $1,700 / month for lifetime of membership (first come first served) with 6-month upfront commitment and $500 joining fee
12-week kickstarter program: $450 / week for 12 weeks
Daily drop-in rate: $220
Weekly rate: $600
All memberships include free assisted training and customized workouts
Ozone also has the only X6 Deluxe High Pressure Tanning Solarium in Hong Kong – rates available
for members and non-members
Presented by Ozone Fitness