Though it has an overwhelmingly Chinese-speaking population, Hong Kong is home to a sizeable number of ethnic minority children from low-income families, many of whom struggle in Chinese-medium government schools. The Integrated Brilliant Education Trust (IBET), co-founded by husband and wife Geetanjali and Manoj Dhar, aims to provide quality educational support to these students, helping them to excel at school and secure a brighter future. We speak to Manoj about the charity's mission.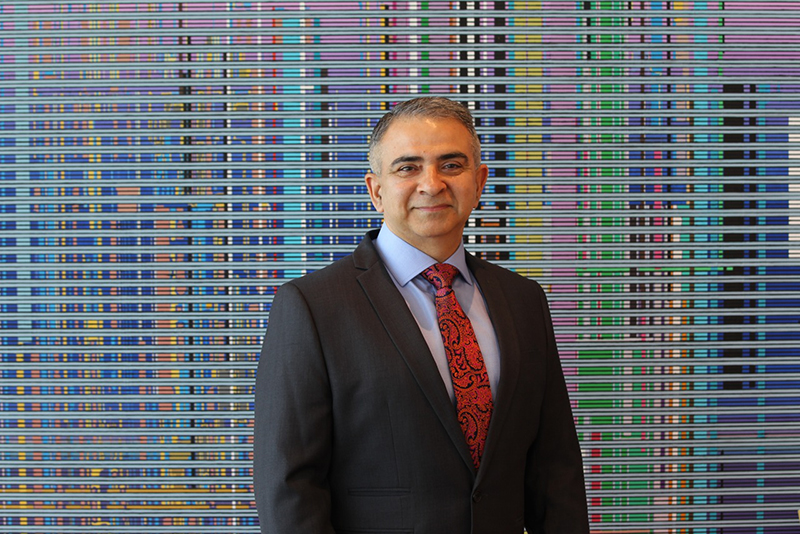 Tell us about IBET's mission.
Integrated Brilliant Education Trust, or IBET is a charity that provides highly subsidized and critically needed educational support, with special emphasis on Chinese language learning, to Hong Kong's underprivileged ethnic minority students. The end goal is to equip and encourage the students to pursue studies in local schools and tertiary institutions in Hong Kong.
How did you come to start IBET?
I am in the financial services industry and Geetanjali is an educator. In our many years living in Hong Kong, we came to notice that many of the city's ethnic minorities were employed in low-paying jobs. We wanted to understand why and to provide a solution to this situation, which in turn became the template for IBET.
What are some of the major challenges faced by ethnic minority students?
The biggest challenge faced by these students is their relatively poor Chinese language skills. Since the main medium of instruction is Chinese, this impedes their educational progress from a very early age. With time, students lose confidence. They get marginalized simply due to their inability to negotiate the challenges of learning in Cantonese.
How about the parents?
The parents are typically working in elementary occupations such as labourers on construction sites, catering, security guards or other manual jobs. Their monthly income is lower compared to the working population of Hong Kong as whole.
What are some of the most memorable or challenging cases you've seen?
Every student at our centre in Jordan comes with a unique set of challenging circumstances. However the overriding issue remains the challenge of understanding what their teachers are saying all day long. This severely restricts their ability to keep abreast of studies from a very early age. In due course, their grades get from bad to worse and they naturally lose faith in their abilities. Their inadequate education then restricts their prospects to low paying menial jobs, or even complete unemployability.
What have been some of the most rewarding moments?
For us, every day brings innumerable rewarding moments. It is priceless to see the young children streaming in enthusiastically into our centre, even after a full day at school. That their parents have implicit trust in our charity's ability to provide educational support to their children is another immensely gratifying feeling. To see the smiles on the faces of the children and parents when they show progress in their school exams and win academic awards is hugely rewarding for our staff.
Where do you hope to take the charity in the next year?
We eagerly look forward to replicating the success of our Jordan Center at our soon-to-be launched centre in Sham Shui Po. We are very motivated to increase our footprint and provide educational relief to as many underprivileged ethnic minority students as possible.
What is one thing you wish people knew about the people you help?
We want more Hongkongers to become aware of this social issue that challenges Hong Kong's future. The public's acknowledgment of this situation would be the first positive step towards a united effort in providing support to these students. It's about children and education, a cause that resonates in every community. These are the foundations of every society's future.
Get Involved
Feeling inspired? Manoj tells us how we can donate our time and expertise.
We are looking for quality teachers with compassion and empathy to come onboard and help us teach these children.
We need help organising and sponsoring regular sports-based activities. While we do our bit to encourage the children to lead a healthy lifestyle with an annual Sports Day, we do need more support.
IBET's Social Integration Programme provides these children with the rare opportunities to embark on various educational trips around Hong Kong. If people and/or institutions can step forward to help organize and sponsor such trips, it would mean the world to these children.