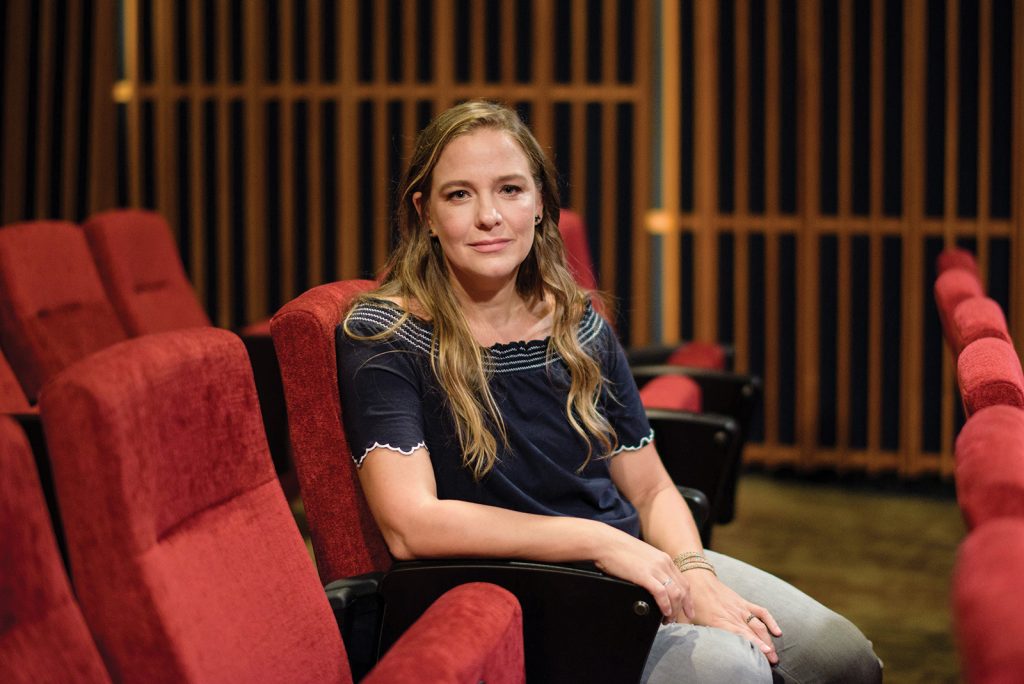 Documentary filmmaker Joanna Bowers first came to prominence in 2017 with her award-winning film, "The Helper", exploring the diverse stories of Hong Kong's migrant domestic workers, their personal sacrifices, and their status and role within the city's social makeup.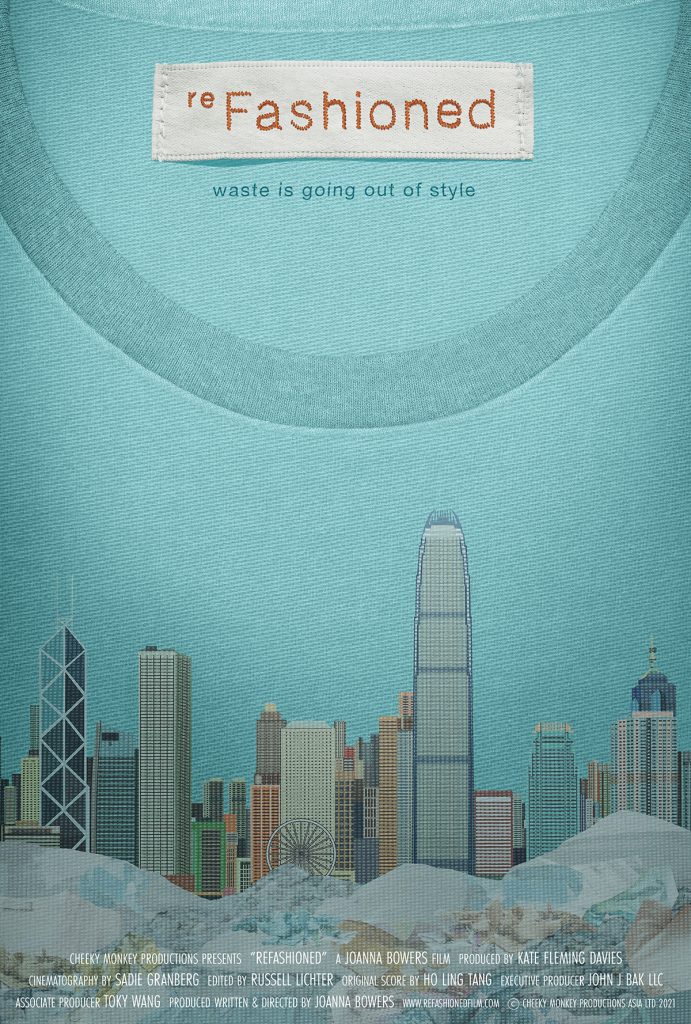 For her next project, the director chose to dive into the world of fashion. In her newest film, "reFashioned", Bowers documents the inner workings of three Hongkongers working to promote circularity in the city's famously wasteful fashion industry.
"I feel like our generation is so culpable in the environmental impact of fast fashion, and it's only logical that we play an active role in finding solutions," explains Bowers. "The three individuals featured in the film were great examples of very different people acting to solve the problem, and hopefully capable of inspiring others to take action too."
One of those portrayed in the film is Edwin Ken. Keh is a scientist at the Hong Kong Research Institute for Textile and Apparel (HKRITA), and wanted to help Bowers on her mission to raise awareness of the global fashion chain and its excesses.
"I was looking for characters for my new documentary," says Bowers, who says Keh reached out to her in January 2018. "Edwin was the prime example of an individual who had no experience in the fashion industry beforehand; he was coming in as a lay person who just wanted to effect change."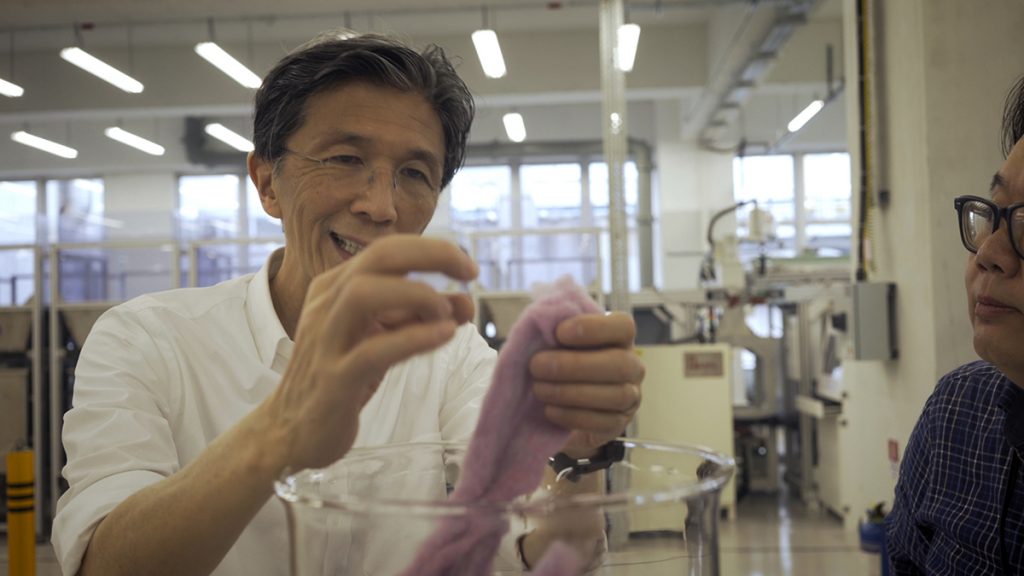 In 2018, Keh and his team at HKRITA had developed two new technologies that facilitated the recycling of blended fabrics, a historically difficult process that prevents upcycling. Most garments are made with a complex makeup of different materials, which cannot be easily broken down and separated for re-use. Even a 100% cotton t-shirt, for example, contains things like labels and sewing threads, which are usually made from other materials like polyester.
Keh's innovative new recycling processes, which are explored in more detail in the film, have since been adopted by major fast fashion brands like H&M – a major leap forward in fashion circularity. "His concept is providing local solutions to recycling challenges in fashion," explains Bowers.
The film also follows the stories of local eco-pioneers like Sarah Garner, founder of the preloved children's clothing brand, Retykle, and Eric Swinton, whose social enterprise V Cycle helps brands like K11 and Lane Crawford to upcycle their plastic waste.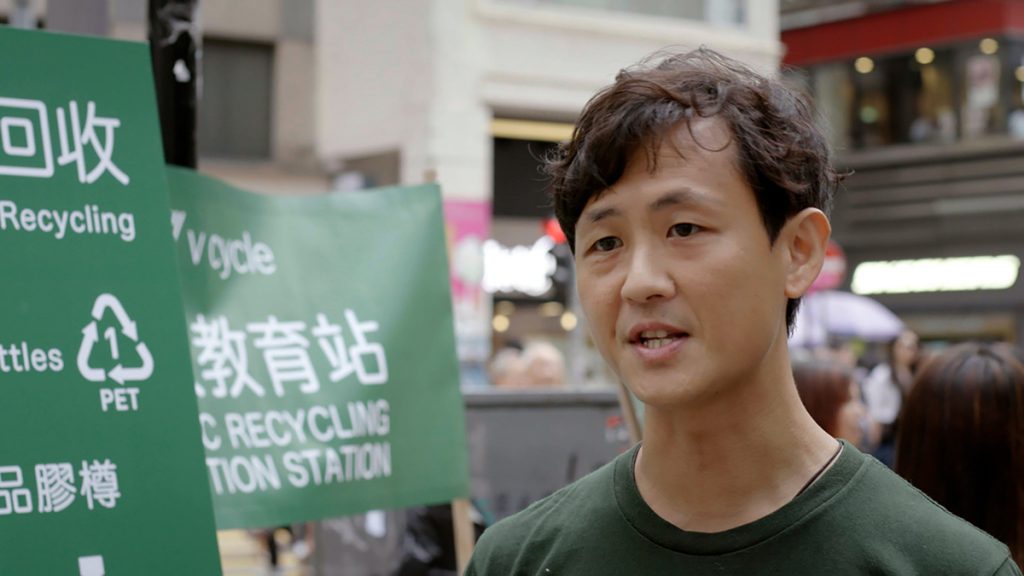 "I partnered with Sarah, Edwin and Eric because I feel like they're the untold stories of the sustainable fashion community," says Bowers.
Elevating the voices of individuals like Keh, Garner and Swinton is an essential step to changing attitudes towards fast fashion, believes Bowers. By showcasing their work in "reFashioned", she hopes to inspire people to do their own research into how shoppers can consume more sustainably – something that is thankfully becoming easier in Hong Kong.
"Lots of people don't realise how many options there are in Hong Kong to purchase second-hand, or recycle their clothes," says Bowers, citing retailers like Vestiaire Collective, HULA, and Retykle, who all specialise in high-quality, pre-owned fashion items.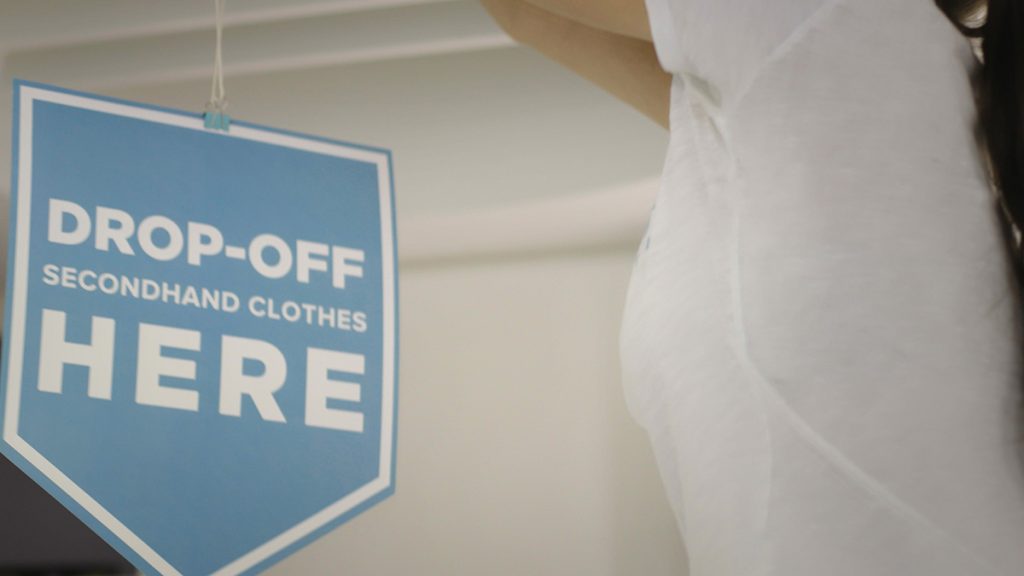 After its premiere in September and a brief run in Broadway Circuit cinemas, Bowers says that she hopes the film will be able to find a home on a streaming platform, like Netflix or Amazon Prime, and reach a wider audience.
"The movie may be set in Hong Kong, but it's undoubtedly a global issue and one that has expanded well beyond the limits of our city," she adds.
Bowers' ultimate ambition for the film, however, is to simply get viewers to question their daily habits of consumption.
"Ask yourself whether this is an impulsive purchase, or something that you really need," she says. "Are you aware of the production process behind what you're buying? If it's just for one occasion, could you rent something instead or borrow it?"
Read more: 5 Social Enterprises & Hiring Schemes For Hong Kong Senior Citizens