Want to up your smoothie game? Doris Lam finds out how to get those rainbow hues with natural, health-boosting ingredients.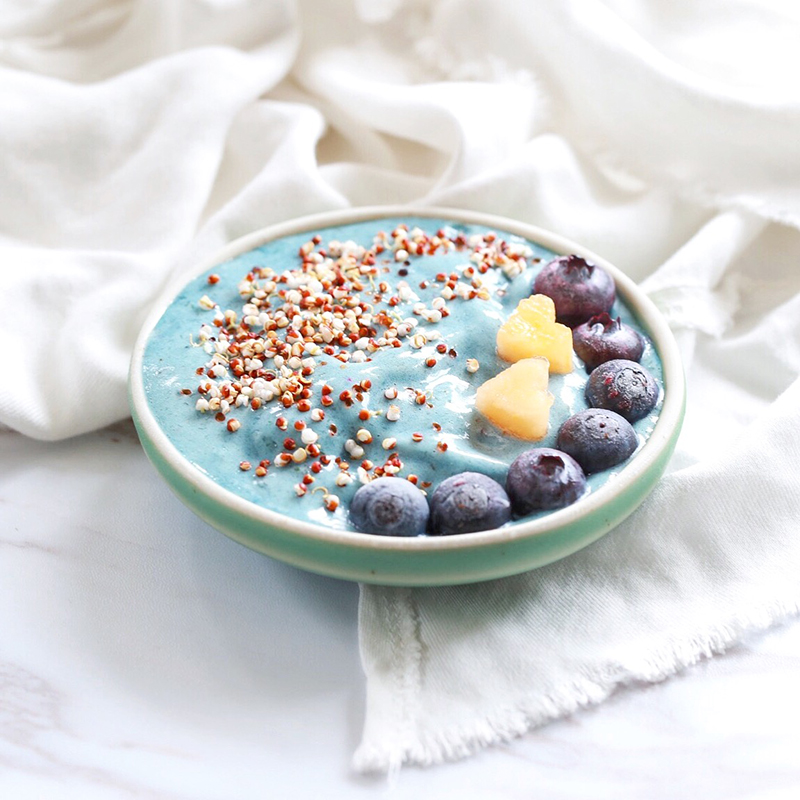 Turquoise: Spirulina
What is it: A dark green-blue powder made from an algae found in freshwater ponds, lakes and rivers.
Health benefits: Spirulina is known for its high vitamin and protein levels. It's also said to benefit the digestive system and boost immunity.
Try it: Due to its strong pigmentation and taste, put only half a teaspoon into your smoothies. Try using coconut water or almond milk and blend with berries and mango.
Where to buy: Spirulina can be found at all major health stores, or you can order online at iherb.com.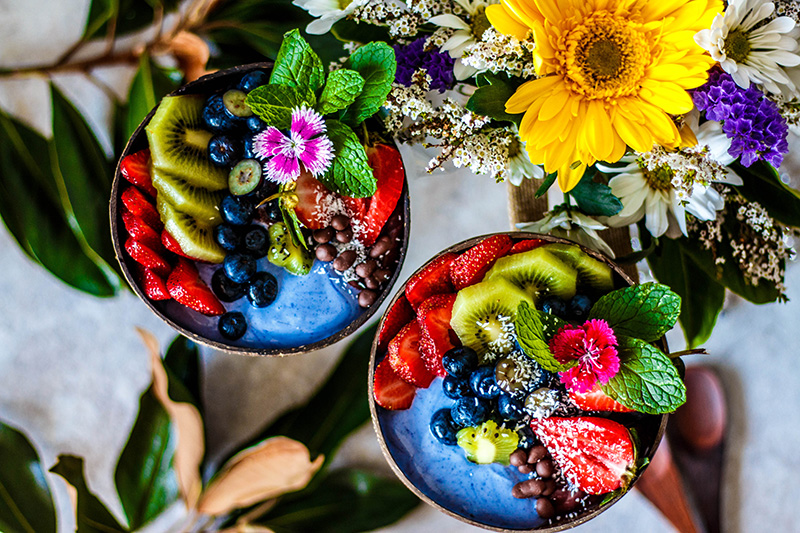 Bright blue: Butterfly pea flower
What is it: Often sold as a tea or in powder form, butterfly pea flowers are used to create a blue herbal drink that turn purple when you add a squeeze of lemon or lime.
Health benefits: High in antioxidants, butterfly pea flower is said to relieve pain, reduce inflammation and boost memory.
Try it: Add a pinch of this bright blue powder to a smoothie blend of frozen banana and a splash of coconut milk.
Where to buy: Order online from bluechai.com, with worldwide delivery available. Many Thai stalls in the wet market also sell dried butterfly pea flowers.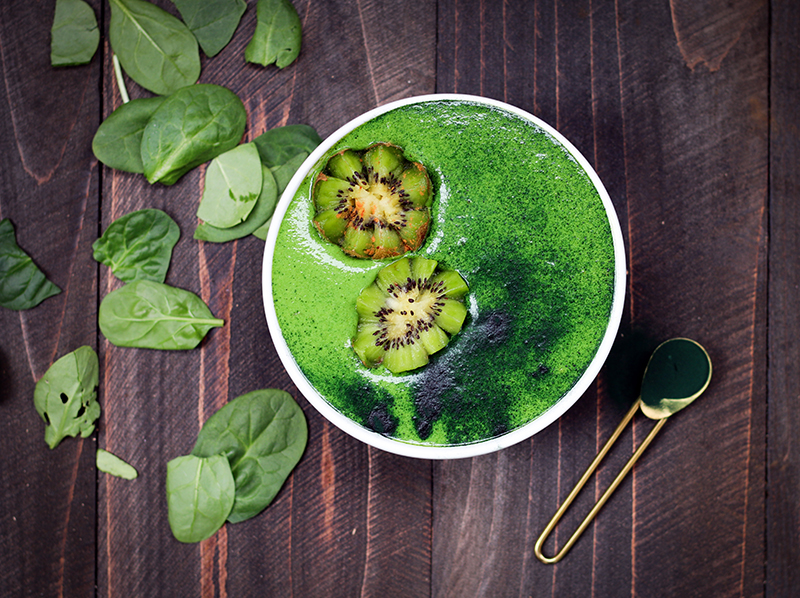 Emerald Green: Matcha powder
What is it: Japanese matcha powder is ground from high quality green tea leaves, and is found in drinks and desserts all over Asia.
Health benefits: Matcha powder is packed with antioxidants, vitamins and minerals. It's also said to kick-start your metabolism.
Try it: Add a small spoonful of matcha powder into yogurts, pastries, smoothie bowls or just add in hot water as a beverage.
Where to buy it: Just about everywhere! For top-quality matcha, order online at matchali.com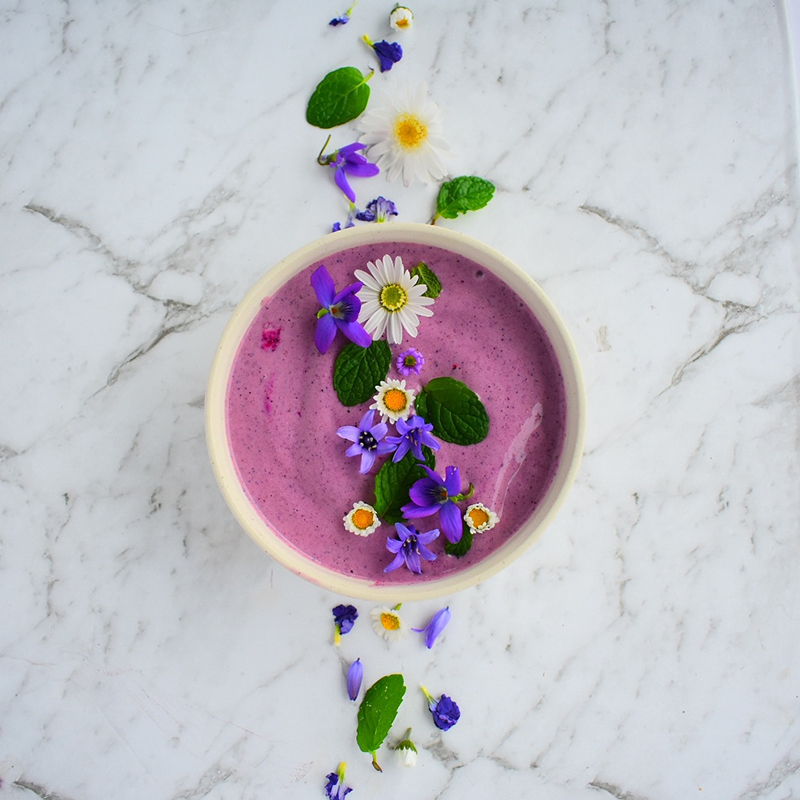 Purple: Maqui Berry Powder
What is it: Maqui is a small purple berry from Chile.
Health benefits: Studies show that maqui berry may benefit diabetes sufferers. It also boosts your metabolism and has anti-aging properties.
Try it: Blueberry-based desserts and smoothie bowls will take on a vibrant dark purple once you add a scoop of maqui berry powder.
Where to buy: Order online at iherb.com or myprotein.com.hk.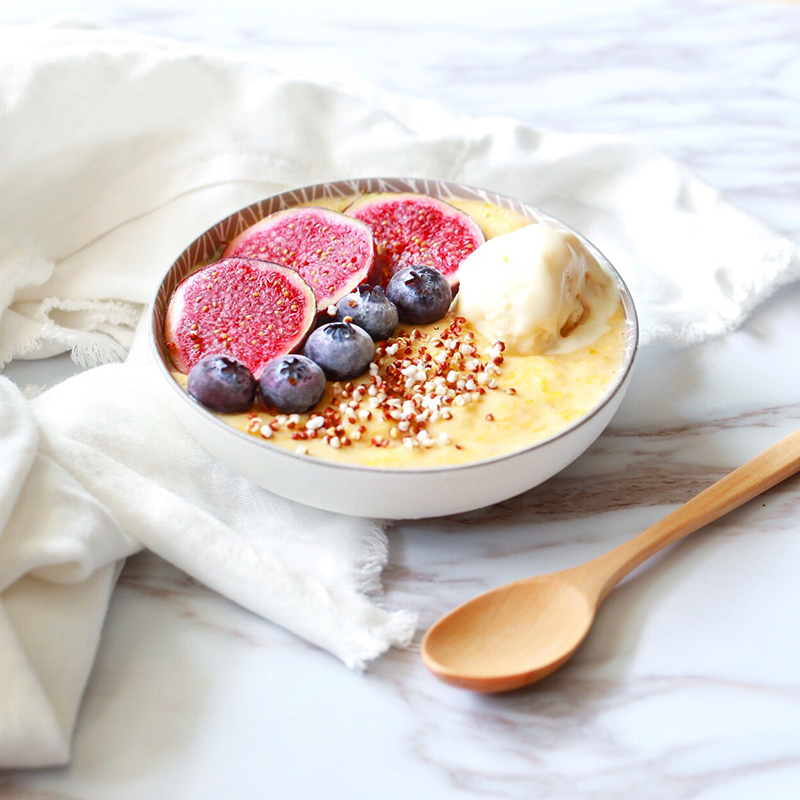 Yellow: Turmeric Powder
What is it: Turmeric is a plant of the ginger family. Found in Southern Asia and India, this powder is more commonly used for savoury dishes in Indian cuisine, though it's recently found its way into health drinks.
Health benefits: Reports show that it may improve digestive problems and lower blood sugar levels. Similar to ginger, it's also a great pick-me-up when you're feeling under the weather when mixed with lemon juice and honey.
Try it: Blend the yellow powder with pineapple and ginger for a cheerful wake-me-up smoothie bowl.
Where to buy: Turmeric powder is available in supermarkets and indian spice shops citywide. Order online at ninelife.hk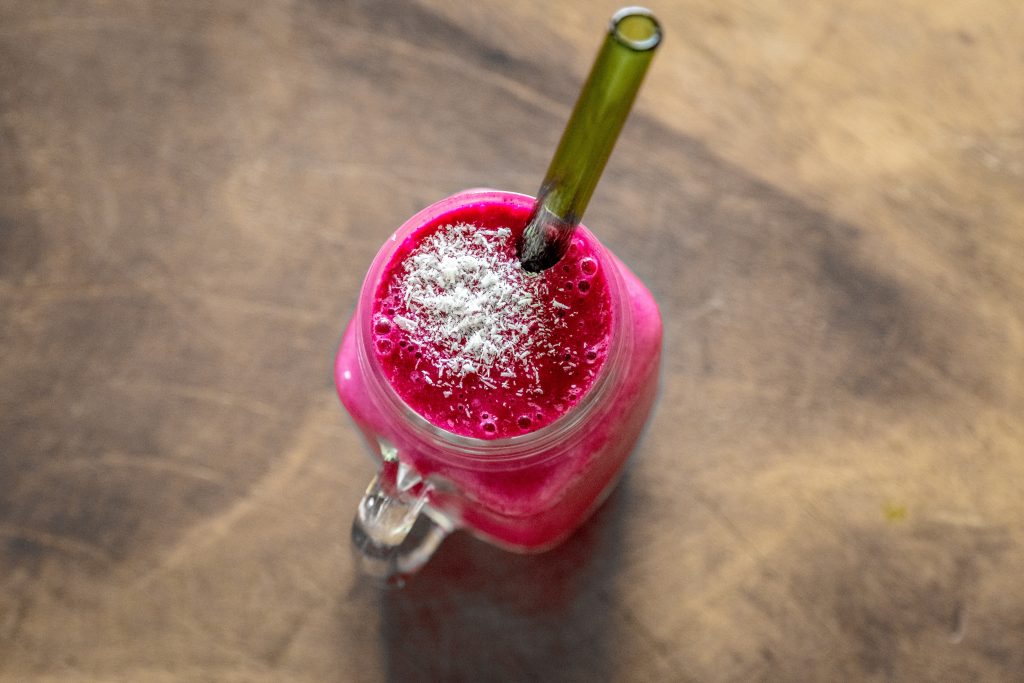 Pink: Dragonfruit
What is it: Similar to the more commonly known white-fleshed dragonfruit, the pink dragonfruit (also known as pitaya) has a bright, magenta-coloured flesh.
Health benefits: The high fibre content from the  seeds may help with digestive problems, and it contains plenty of Vitamin C.
Try it: Blend half a pink dragonfruit, a handful of strawberries and frozen bananas with coconut water to create a hot pink smoothie bowl.
Where to buy: The local wet market sells this gorgeous fruit, but if it's out of season, you can buy powdered dragonfruit online.
Orange: Carrot
What is it: Duh, it's a carrot.
Health Benefits: Carrots are high in vitamin A and beta carotene, a powerful antioxidant.
Try it: Finely shred ½ cup of carrots and blend it with a splash of almond milk, bananas, cinnamon and ¼ cup of frozen or fresh pineapple for a creamy orange smoothie bowl.
Where to buy it: If you can't find a carrot in this city, we don't know how to help you.
Buy Powders Online
Looking to get your 'gram on in a jiffy? These companies offer superfood powders in just about every colour under the sun.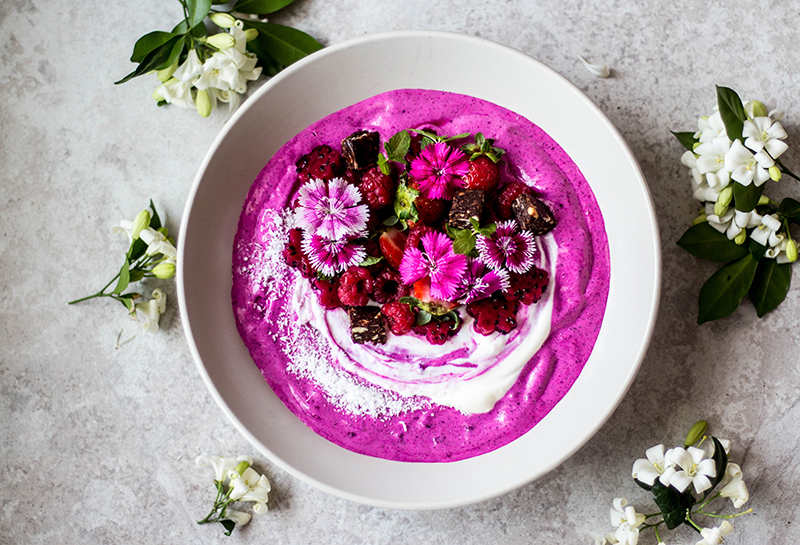 Just Blends
With a drool-worthy Instagram account, get inspired with Just Blends. Its "Unicorn" starter pack comes with sachets of pink pitaya, butterfly pea, charcoal and matcha powders, plus your choice of gold, silver or rose gold stainless steel straws. Spend AU$100 or more for free worldwide shipping. justblends.com.au.
Being Co
Offers worldwide shipping on its superfood powders, including charcoal, beetroot powder and their "Mermaid Blend" of hemp and spirulina. Also has eco-friendly accessories to complete the look. Find inspo on the recipes page on their website. beingco.com.au.
Hybrid Herbs
If you're looking for supplements that no one else has heard of, Hybrid Herbs offers freeze-dried adaptogenic powders such as schizandra berry and rhodiola rosea. www.hybridherbs.co.uk.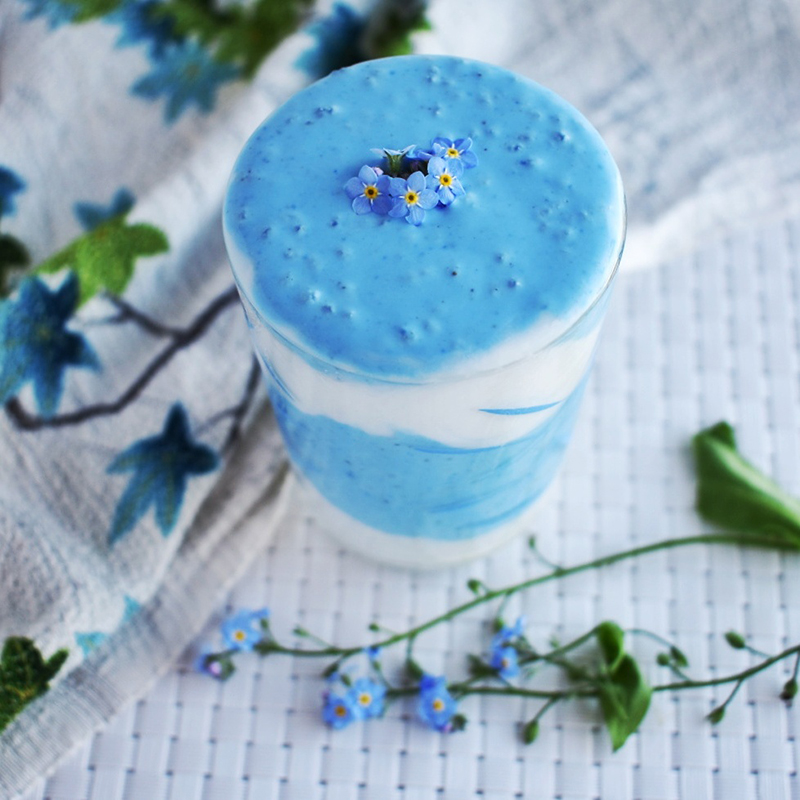 Misty Day Plant Potions
These pretty powders come from New Zealand and come either as single ingredients (such as butterfly pea flower or rose petals) or tonic blends (such as maqui, goji and rose, or tulsi, blue spirulina and ginger). Worldwide
shipping available. www.mistydaybrews.co.nz.