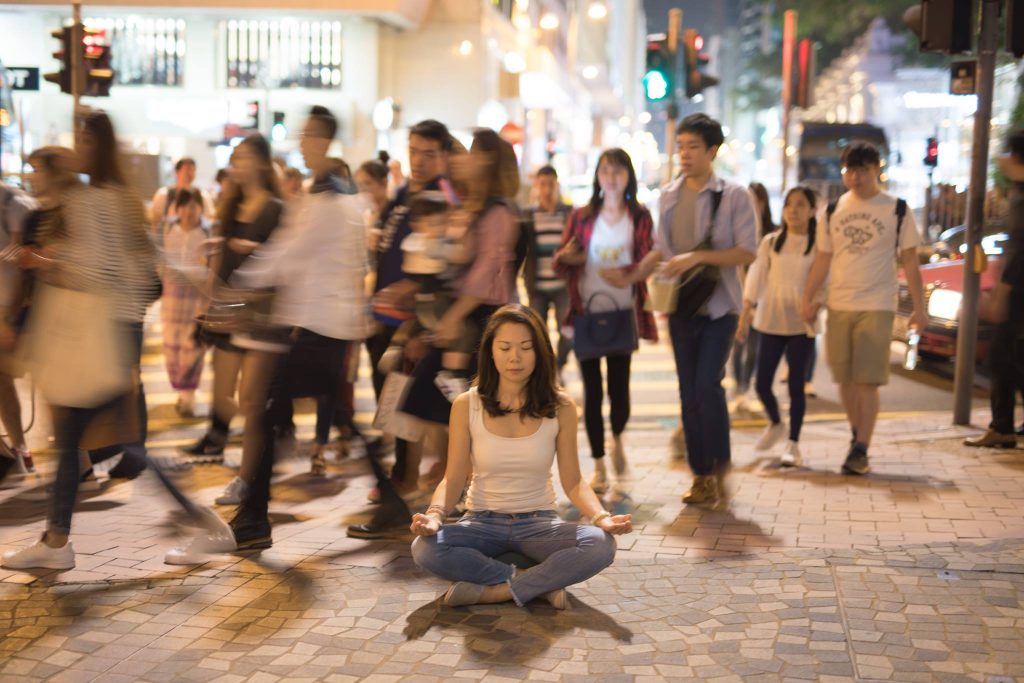 The Buzz: Founded by Kit Lee, a certified meditation and mindfulness coach, singing bowl practitioner and yoga instructor, Sitsat Meditation is a modern and secular meditation practice. We attended an early morning session at Usagi Gallery, which was followed by a light breakfast of fruits, pastries and tea/coffee.
The Class: We sat barefoot in a circle on meditation cushions. Although the whole class took nearly an hour, the meditation session itself was only 20 minutes. Kit made sure to introduce and explain the five essentials of meditation before starting, and reminded everyone to approach it with an open mind. Her soothing voice guided us through the session, bringing our focus back whenever our minds drifted away.
The Verdict: Since it was our first time meditating, the 20-minute session was a bit of a challenge – we kept fidgeting. However, with Kit's guidance, we were motivated to find our Zen. Classes are run on an unfixed schedule in the Central and Sheung Wan area; check the website to find out where and when the next event is taking place.
The Cost: Classes are generally $150 and lunchtime sessions are by donation of $50-100. Sitsat Meditation also holds classes at Garage Society in Central.