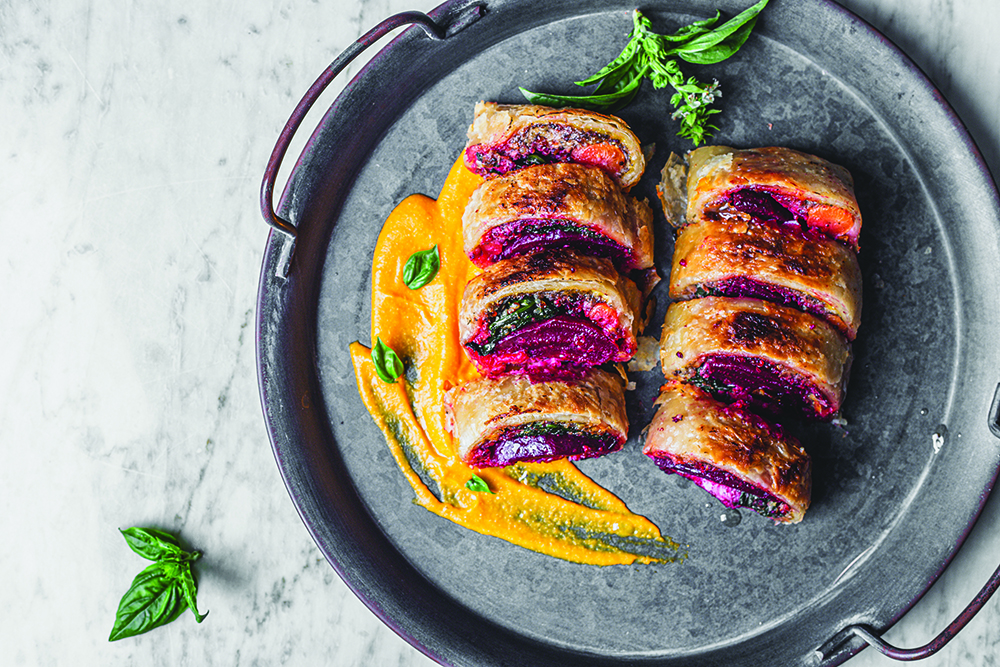 Sorting out a vegetarian Christmas dinner or lunch can be a challenge. With its focus on turkey, stuffing and meat-heavy sides, herbivores historically miss out during the festive season, confined to a sad bowl of Brussels sprouts. That's why we've rounded up the finest plant-based festive menus in town!
The Globe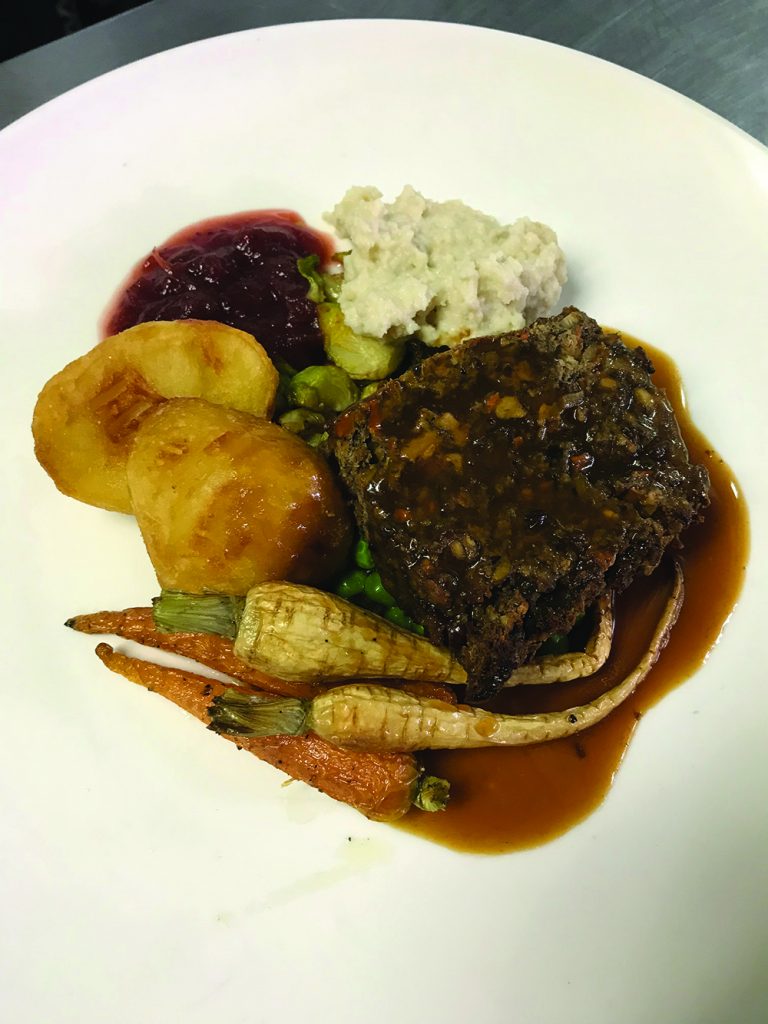 More than just its impressive selection of beers and sports, this popular traditional British pub in SoHo also serves up some mean vegan recipes to please its plant-based punter. Their Christmas lunch menu this year includes a roasted mushroom and puy lentil pate, followed by a plant-based roast made from tempeh and beans, and served with all the trimmings like potatoes, parsnips and Brussels sprouts. $420. Available from December 3-25.
45-52 Graham St., Central, 2543-1941, theglobe.com.hk.
nood food
Made with plant-based Impossible meat, this vegan meatloaf set from Pure Fitness chain nood food ($133) is a hearty substitute for the traditional beef and pork. Pair with your fave carb or veggies for a perfectly balanced meal. Available at Kinwick and Starstreet Precinct branches from December 11-25.
Kinwick Centre, 32 Hollywood Rd., Central, 8199-8189; Starstreet, 3 Wing Fung St., Wan Chai, 2298-5310.
Habitu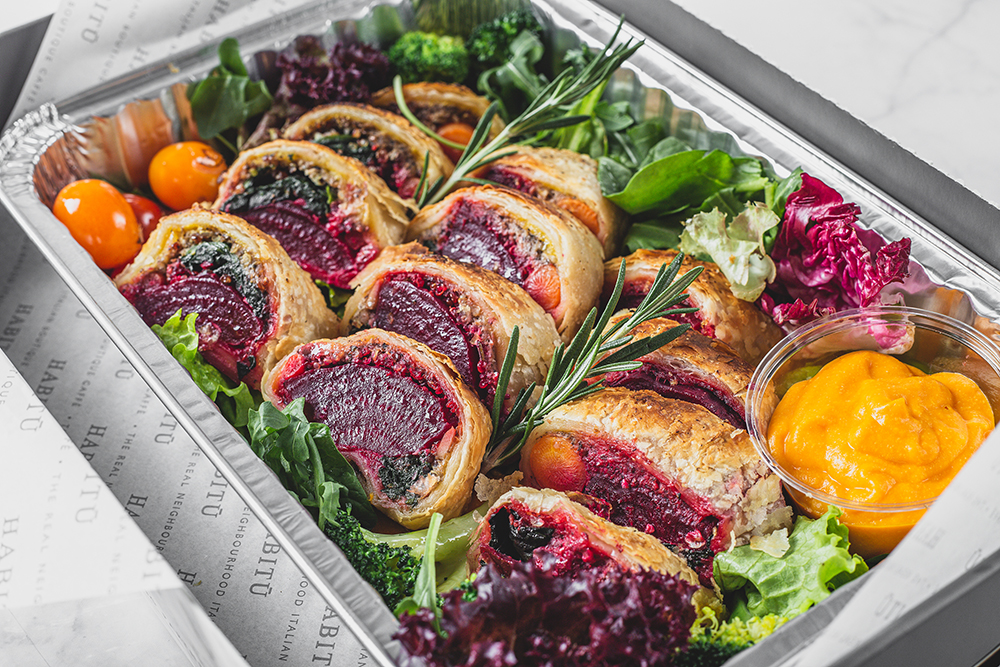 Check out this delectable beet wellington from Habitu. OK, so it's another beet dish – but with a name that adorable, how could we skip it? For festive feasts in your home or office, Habitu's catering options serve up a plant-based take on Beef Wellington, wrapping juicy beetroot in buttery pastry puff then baking until it's golden and flaky. Order on its own for $550 or go for one of their festive set meals, which come with sides like pastas and kale avocado tahini salad.
For catering inquiries, please contact 3550-0023 or email [email protected].
VEDA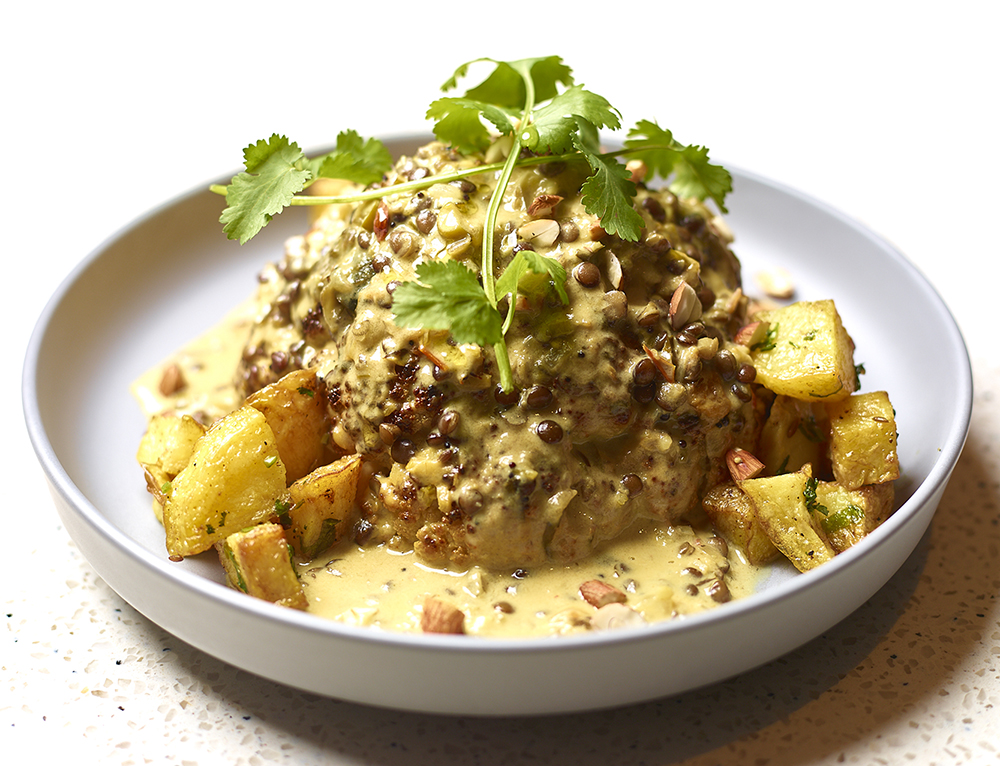 For something a little more exotic, you could also opt for some South Asian fare. This vegetarian/vegan restaurant tucked away in the Ovolo Hotel in Central does wonders with its plant-based menu, and the Baked Aloo Gobi is a showstopper. A whole head of cauliflower is baked until it's meltingly tender and served with crispy potatoes and curry sauce.
2 Arbuthnot Rd., Central, 3755-3067, veda.com.hk
More on Liv: Where To Eat Healthy Vegetarian Hotpot in Hong Kong